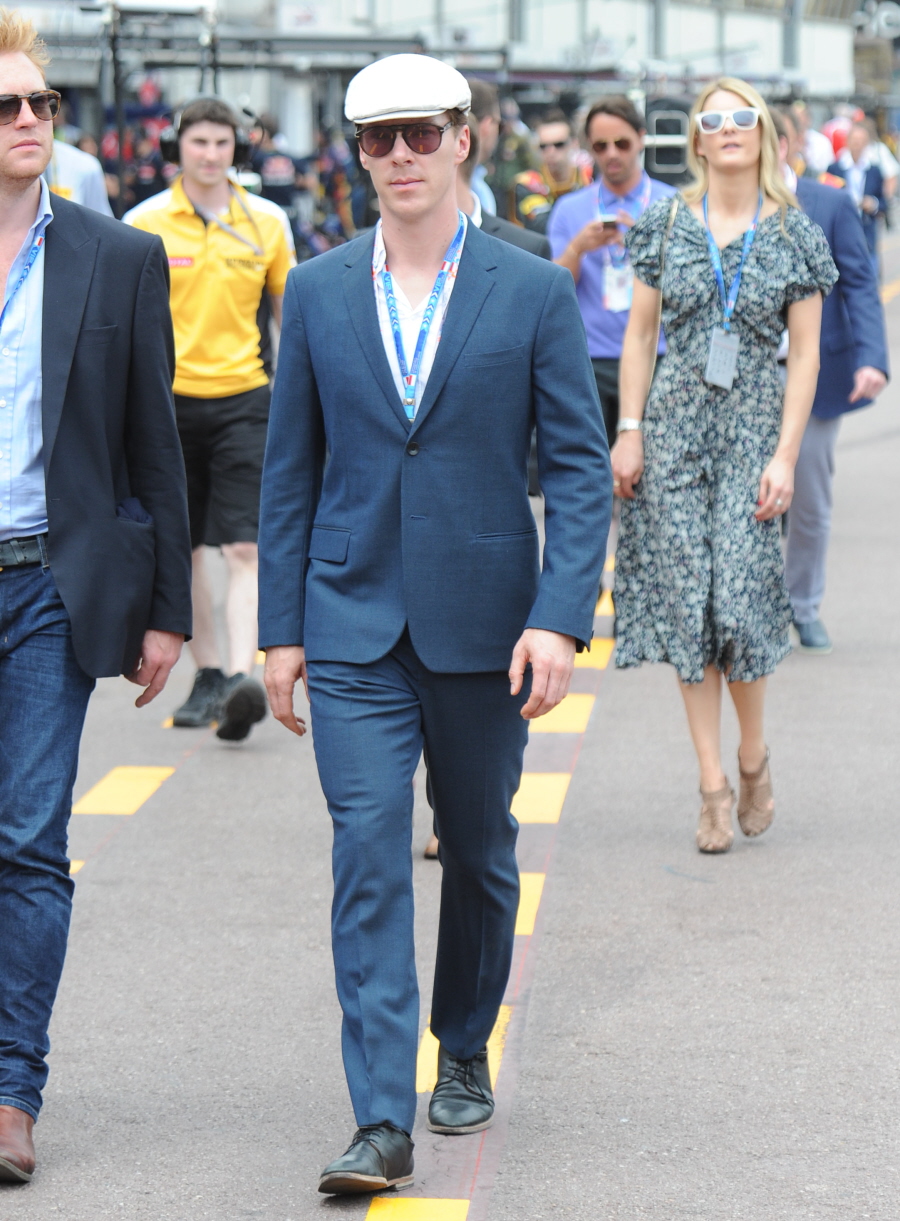 Oh, Cumbercurl, my Cumbercurl, why do you stay hidden? These are photos of Benedict Cumberbatch yesterday at the Monaco Formula One Grand Prix at Circuit de Monaco in Monte-Carlo. Bendy in Monaco? That's kind of hot. I like to imagine him mingling with the one-percenters, having drinks with the bored wives of billionaires. Perhaps he had a brief and torrid weekend affair with some hedge-funder's mistress. Yes, it's good to be Cumby.
That being said, I'm still hating the Kangol newsboy cap. I know he likes those hats and he has several (some of them were sent to him by fans, I think), but it's not a good look for him. Benedict is all about proportions, and he only really looks god when you can see his whole face and his hair. Perhaps he was trying to go incognito in Monte Carlo, but still… it's a bad look.
I kind of thought Benedict would have been in Boston already, considering the Whitey Bulger bio-pic is already filming, and Benedict was a last-minute replacement for Guy Pearce. Ben's part is supporting though, and I guess he doesn't need to be in Boston for the entire film schedule. I hope he arrives there soon though – I'm looking forward to eyewitness accounts & lots of Twitter photos of Ben in Boston. For now, though, we'll always have Monte Carlo… a sunny place for shady people.
PS… I think the tall blonde in the floral dress is with Benedict's group. Hm.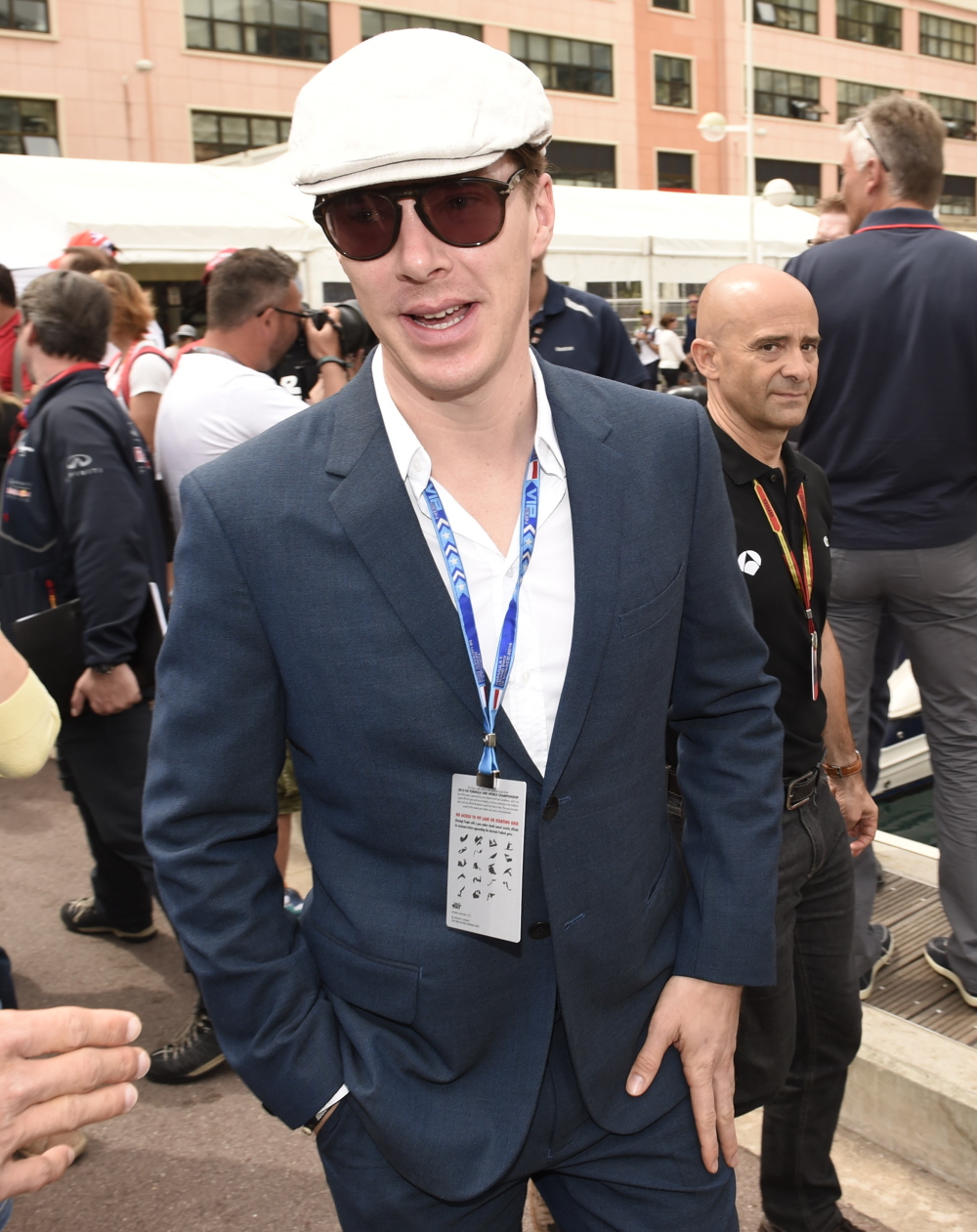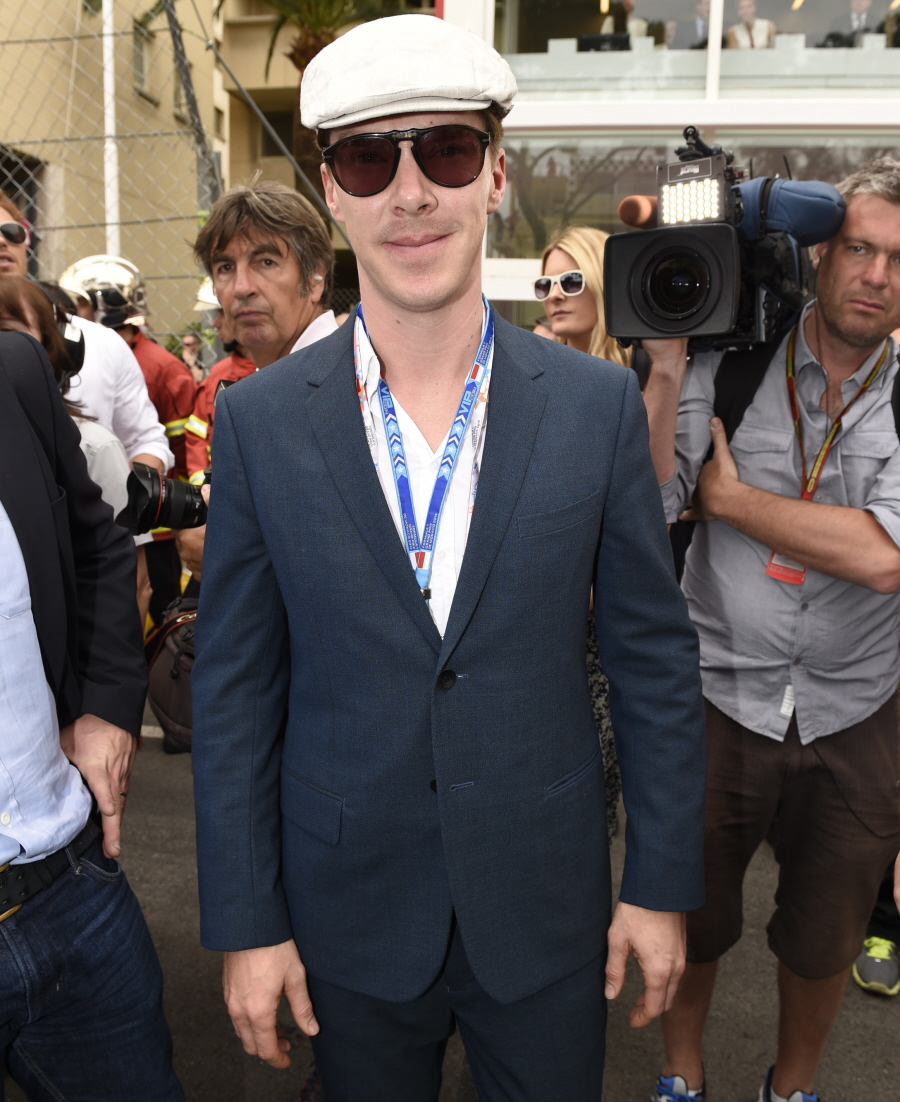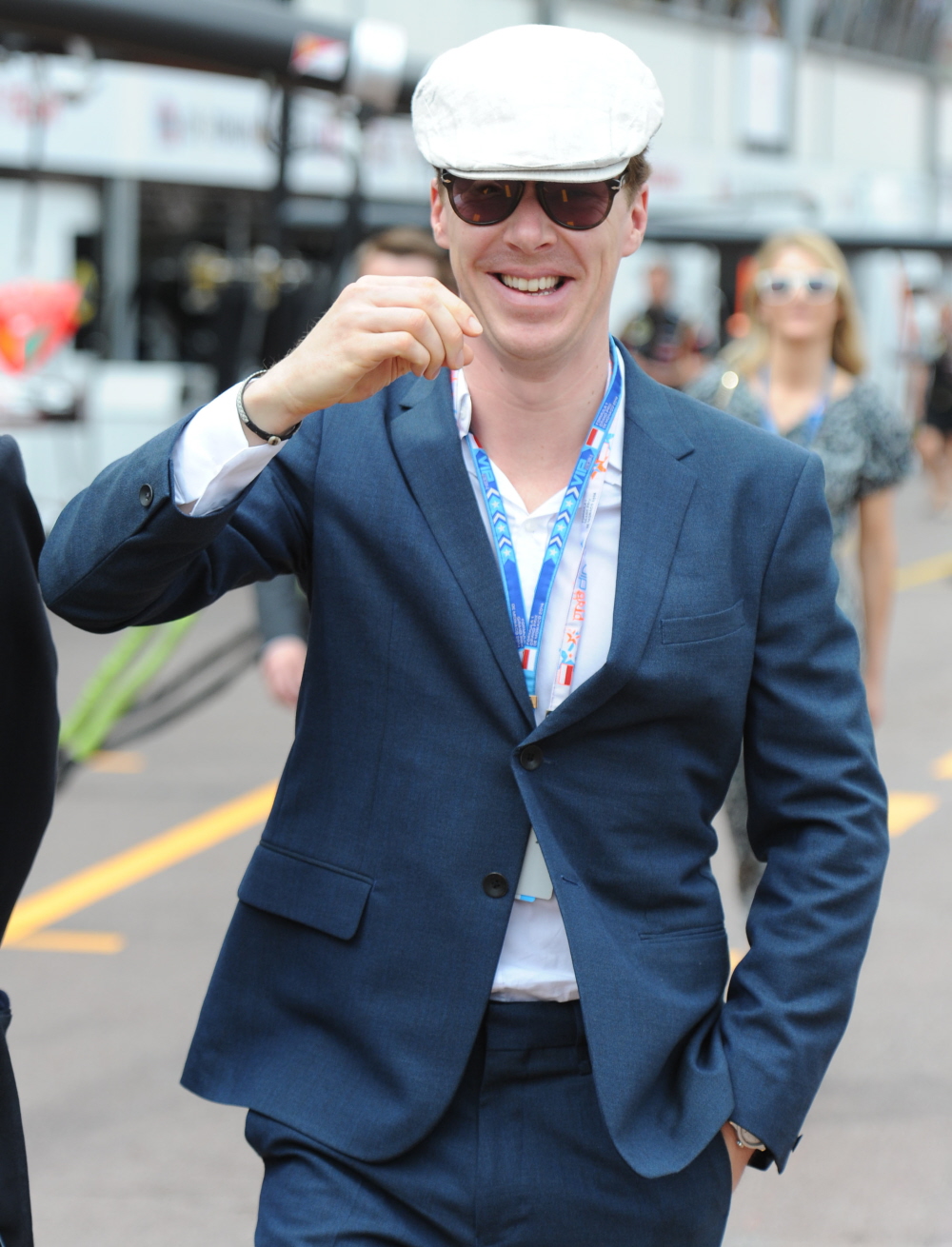 Photos courtesy of Fame/Flynet.