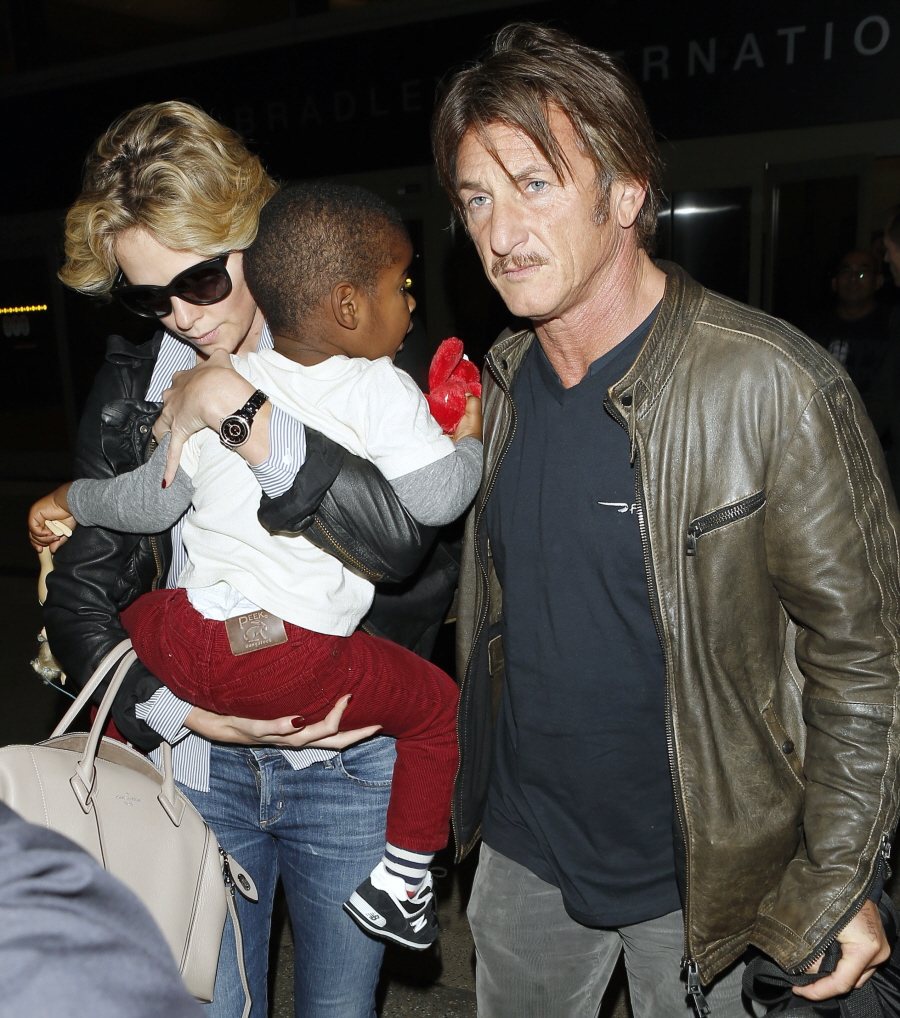 Here are some new photos of Charlize Theron, Sean Penn and Charlize's son Jackson arriving at LAX. They were coming home after Charlize promoted A Million Ways to Die in the West – Sean came with her to keep her company during that leg of the promotional tour. You know what surprises me about these photos? Sean Penn doesn't look angry whatsoever. A few years ago, if a paparazzo had gotten in his face at LAX, Sean would be throwing punches and screaming obscenities. Is this the power of Charlize Theron? She's turned him into an even-tempered guy?
But it's not all boyfriend makeovers and engagement rumors for Charlize. While she was in England, she sat down for an interview with Sky News. And like Kristen Stewart before her, Charlize dropped the word "rape" when describing the gossip/media attention surrounding her. Charlize's exact words, when asked (by a really cloying, leading interviewer) about all of the attention given to her personal life and if she Googles herself, were: "I don't do that, so that's my saving grace. When you start living in that world, and doing that, you start I guess feeling raped." When asked if she really feels that strongly about it, she says: "Well, you know when it comes to your son and your private life. Maybe that's just me. Some people might relish all that stuff but there are certain things in my life that I think of as very sacred and I am very protective over them."
Between this and Gwyneth Paltrow's ongoing "internet comments are like war" controversy, it feels like we're in the midst of Inappropriate Hyperbole Week. I tend to think Charlize's comments are about on par with Kristen Stewart's controversy from a few years ago – Kristen was talking about paparazzi photos of herself and she said, "The photos are so…I feel like I'm looking at someone being raped." She later had to apologize and say that her wording was unfortunate and inappropriate and she should have said "violated." I think that's what Charlize should say too – rape is rape. Nothing else is "like rape" except rape. Celebrities may feel violated or uncomfortable, but enough with the hyper-dramatic hyperbole of everything being "like rape" or "like war."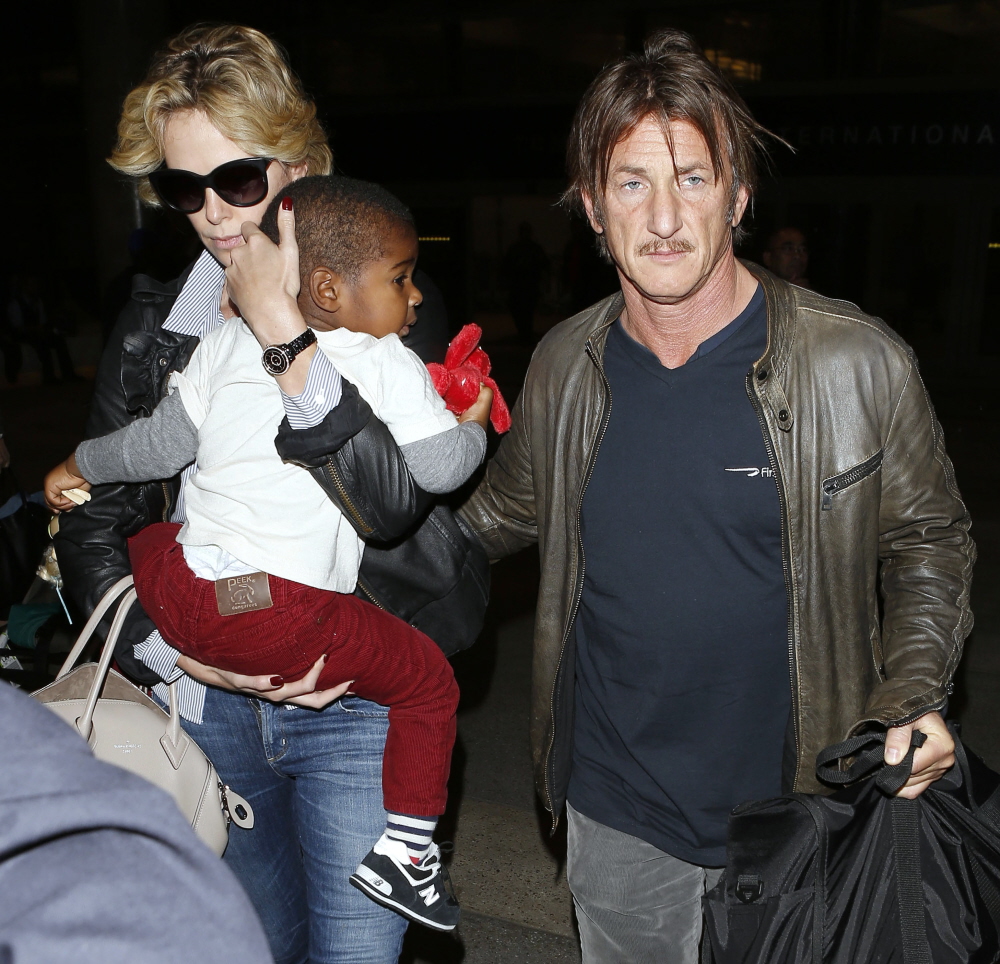 Photos courtesy of Fame/Flynet.