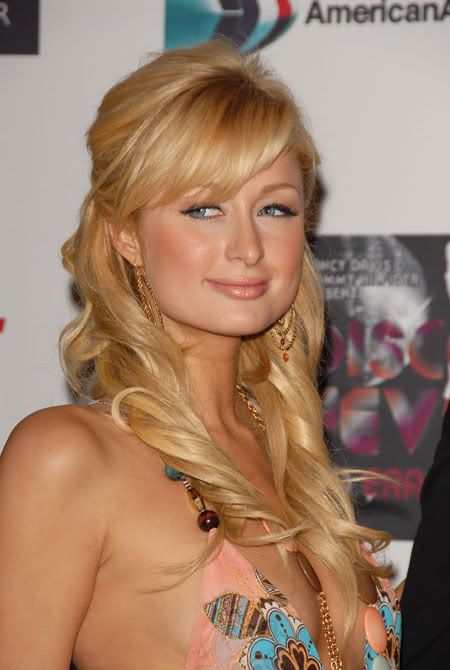 TMZ is reporting that Paris and Lindsay were in each other's faces at a Hollywood club Friday night. Paris' rep can't deny it, but tries to play it down:
It was a drama filled night Friday at Hyde, a Hollywood hotspot packed with celebrities. Sources inside the club tell TMZ there was a ton of trash talk between Lindsay Lohan and the Hilton sisters. At one point, sources say,
Lindsay and Paris were literally face-to-face in a heated spat.
Paris' rep, Elliot Mintz, plays down the incident. "Inside the club," he says, "Paris was having a conversation with a couple friends. Lindsay approached her table and at that moment Paris felt she was being interrupted and didn't wish to speak with Lindsay. A couple of words were exchanged and Lindsay went back to her table. I can understand how other patrons in the club could have thought it had been a bigger deal then it actually was."
Sources tell TMZ that the root of this apparent tension may be because Lindsay has recently been on a publicity campaign for her new film, 'Just My Luck.' Sources say Paris is upset because during the campaign Lindsay has mentioned Paris' name in interviews with the media. They say Paris feels as if Lindsay is using Paris' name to further her career.
Our own Josh Levine caught up with Nicky, Paris and their friend Brandon Davis leaving the club, who had a few choice words of his own to say about the redheaded star.
Lindsay's publicist told TMZ, "Lindsay doesn't need to drop names to get publicity. She has talent, great style and beauty."
In terms of Lindsay namedropping Paris for publicity, it seems Paris would be more upset that Lindsay's been bedding all of her exes this month.
Lindsay has not been photographed since Friday, and she hopefully took the weekend off from partying and sleeping with various new guys to rest up and change her clothes. Maybe the little spat with Paris helped her realize that it's time to lay low.
Meanwhile Paris hasn't been seen with Matt Leinart since he left her house last Wednesday morning. It's been about a week, and we'll see how long it takes before we see them together again.
TMZ has a video of Paris, Nicky, and Brandon Davis outside the club that night talking smack about Lindsay Lohan to the paparazzi. It's unclear what they're saying, but they're clearly making fun of her.
Here is Paris on the night in question attending the Race to Erase MS event. (Paris and Brandon Davis are not together. He is an old friend of hers, although they had a big falling out at one point, with Brandon calling Paris a racist.)
Pictures [via]