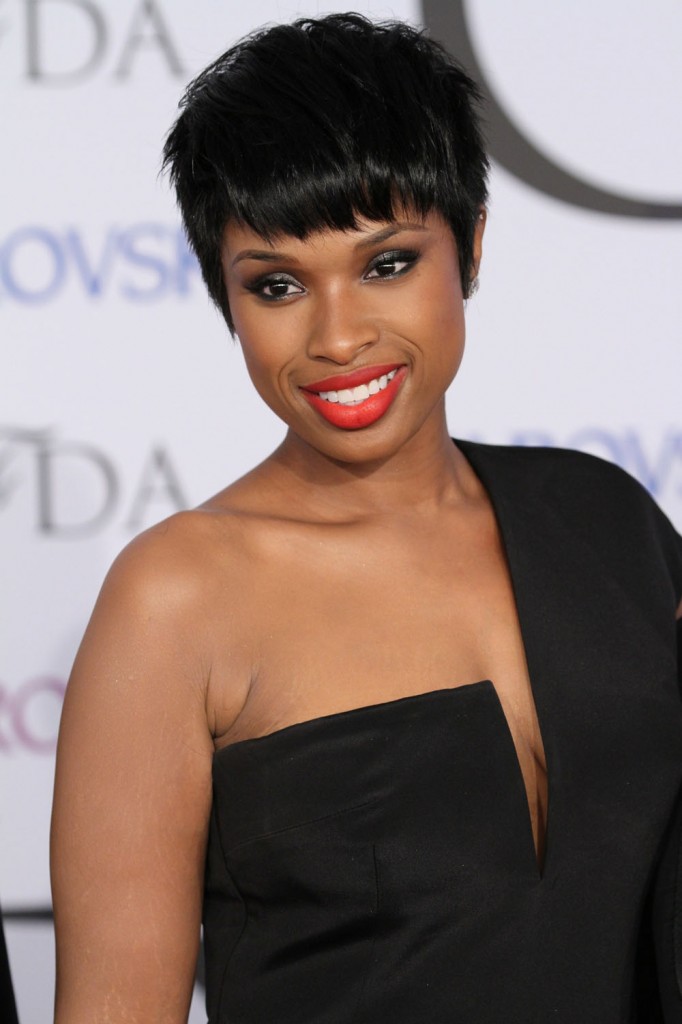 We'll be bringing you coverage of the CFDA Fashion Awards this morning. There weren't a lot of A-listers there, but there was definitely fashion. The CFDA Fashion Awards honor "outstanding contributions made to American fashion," with awards given in the womenswear, menswear and accessories categories along with journalism, lifetime achievement and creative vision. A list of winners is here.
First off we have Jennifer Hudson in a black asymmetric Kaufmanfranco gown with clean lines. I like the idea of this dress. It's contemporary, it's simple and it's somewhat classic. It looks like her left boob is about to pop out, though, and I wish the dress had more interest. It needs a print or some embellishments somewhere. It looks too plain as is. Still, she looks lovely and I really like her styling. Her makeup is excellent.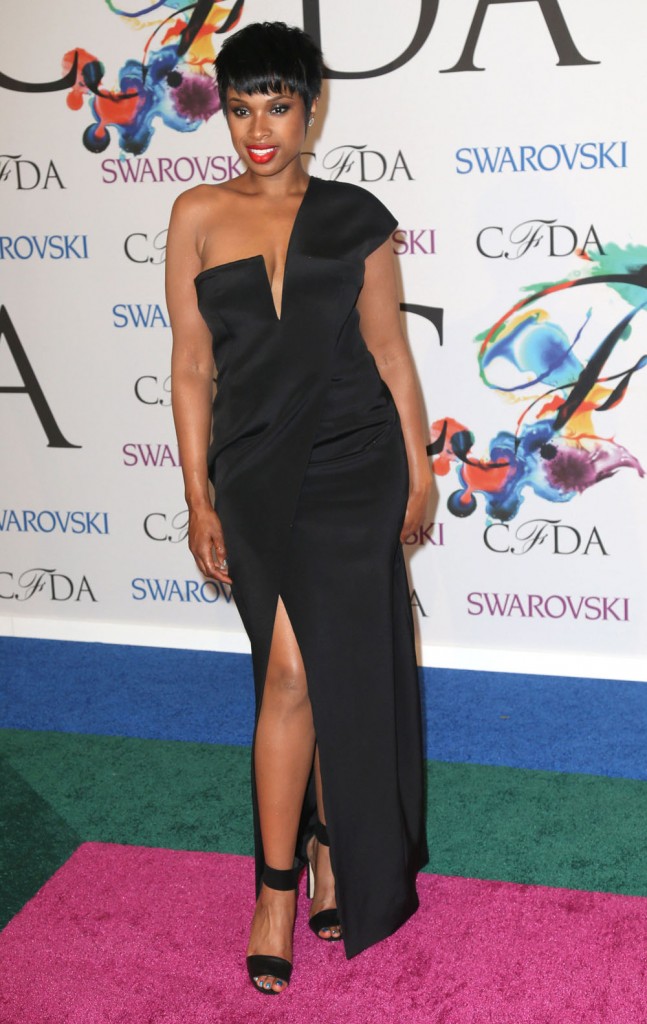 Also in black here's Olivia Palermo in Ann Taylor. That dress is so overdone. It has layers of fringe stripes down the chest that make her look like a furry muppet. The long hair shirt leads to a skirt with tiers of fringe and two rows of black beads. It's bizarre, and her fug shoes and jewelry just compete. She's wearing Aquazzura "Madison" sandals, and carrying a Lulu Guinness perspex "Lips" clutch. That dress calls for much simpler accessories.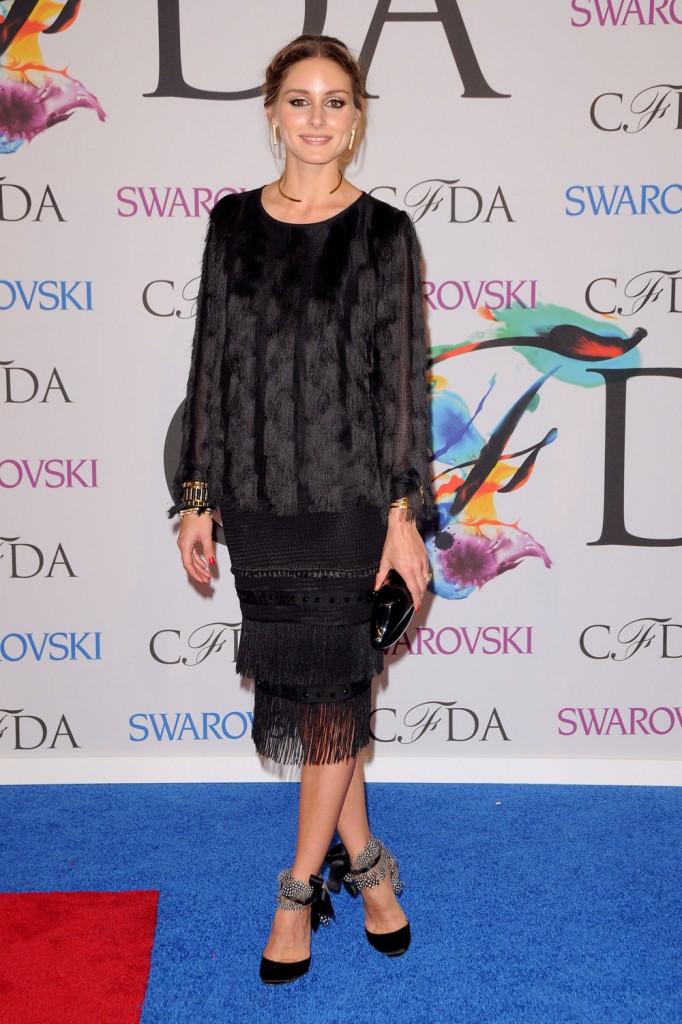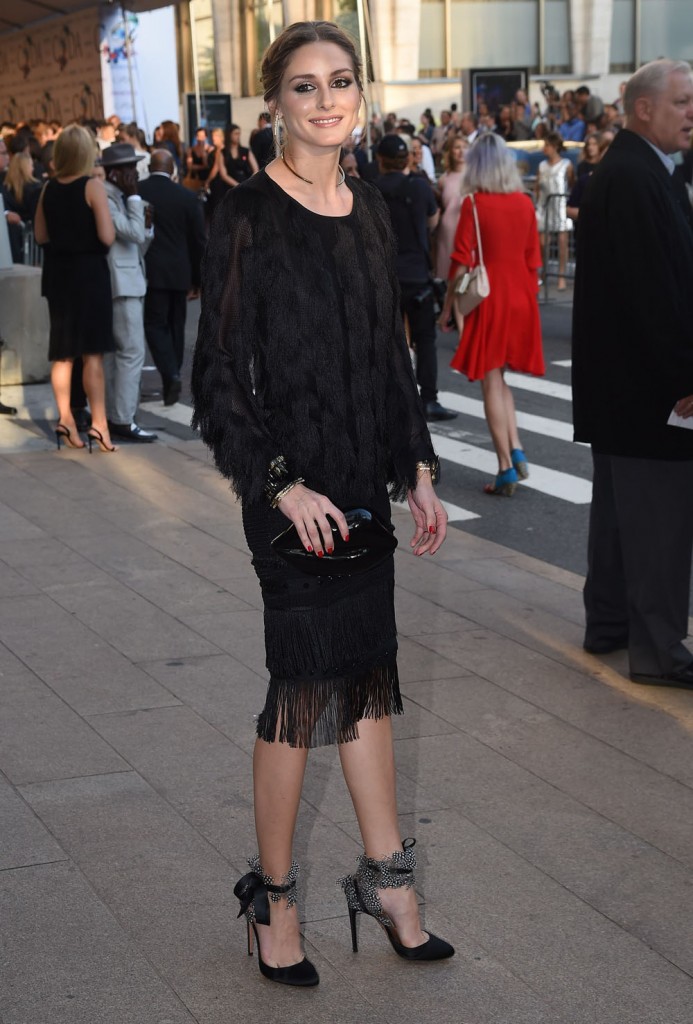 Busy Philipps was in a high neck red Honor sleeveless gown. Red Carpet Fashion Awards points out that this dress had sleeves originally, they're the kind where the shoulders are exposed and it looks like a shrug across the arms. I'm glad they omitted the sleeves from this version. To quote RCFA, her statement necklace is a "Neuwirth one-of-a-kind white-gold necklace set with pink opal flower carvings, rose-cut diamonds and diamond pavé." She has on a matching ring. I've been wanting to try a statement necklace but I don't have the nerve. I like that she did an uncomplicated dress with bold accessories.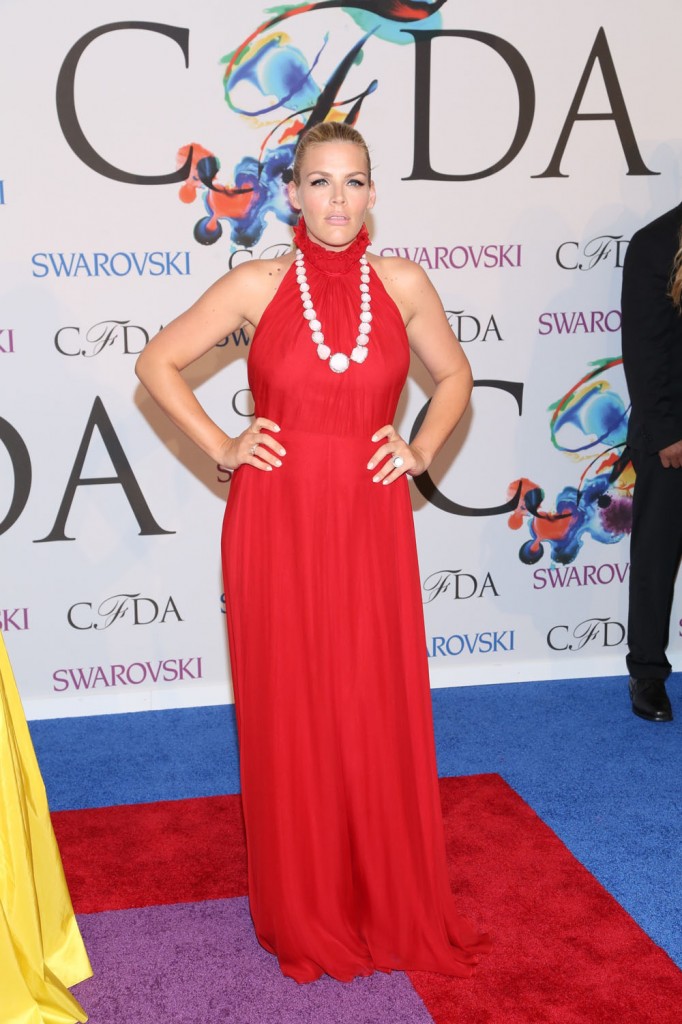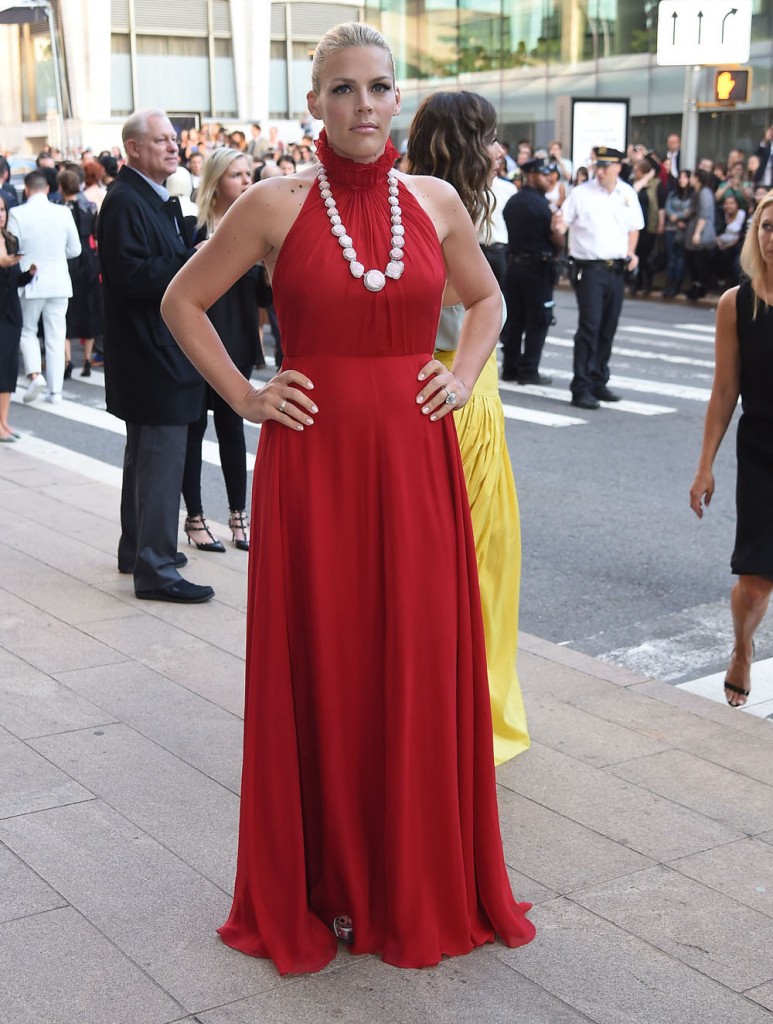 To round out this post we have Bridget Moynahan in purple Lela Rose. This dress is amazing. It's a bold color, it's got an incredible subtle diamond texture, and it's tailored perfectly. I love the cut on the bodice. Plus she went with gold drop chain earrings and didn't detract from her neckline with an unnecessary necklace. Such a striking look.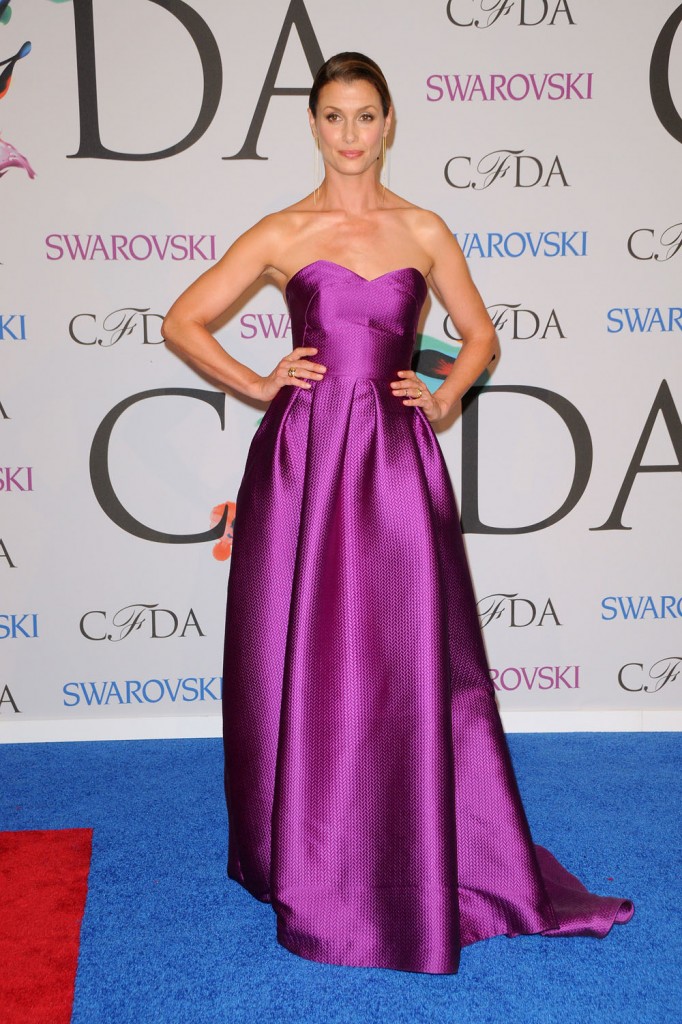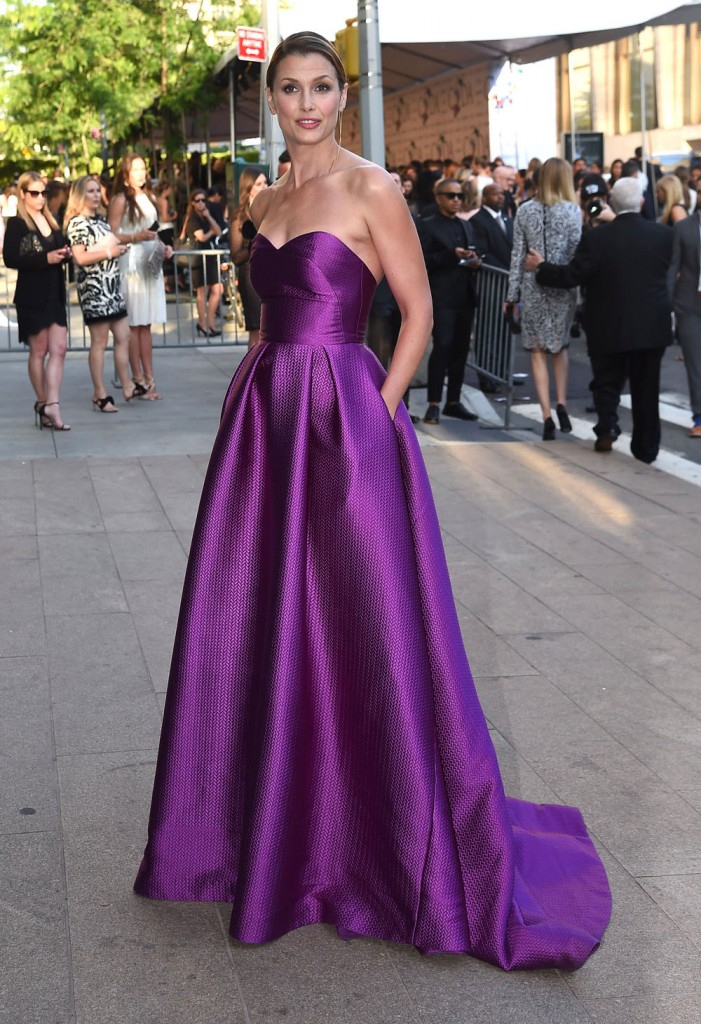 Photo credit: WENN.com and FameFlynet