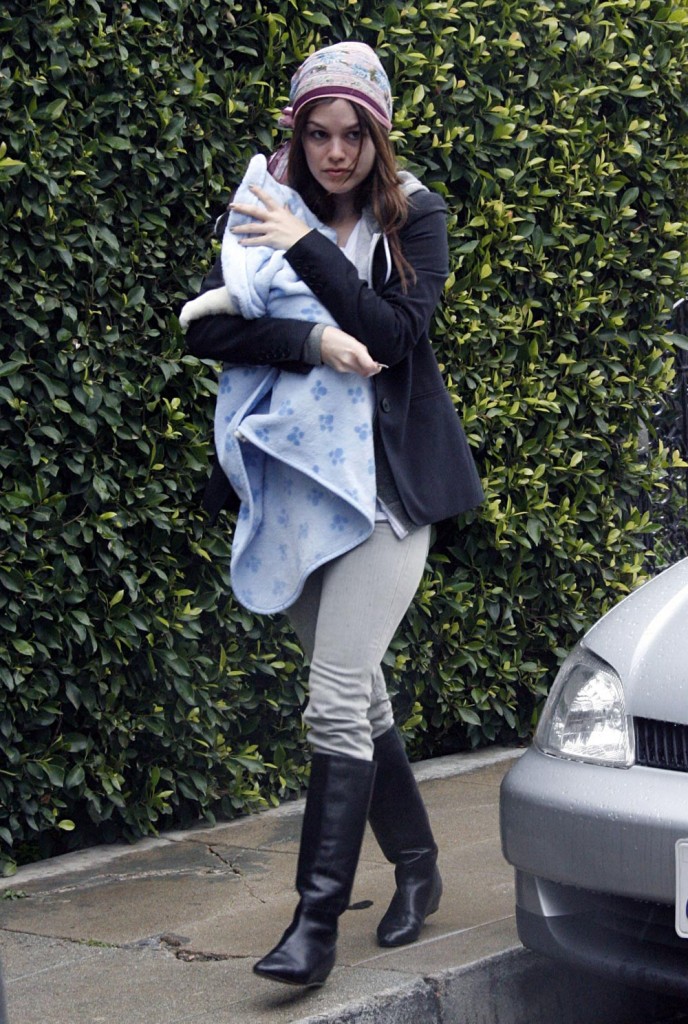 Rachel Bilson and Harden Christensen could be engaged. Bilson was seen out and about wearing a diamond ring, and some source told PageSix that Bilson had confirmed it. The general rule is to wait until People magazine confirms this stuff before you start to believe it, but it seems so random, I tend to think it's for real. Even though Hayden and Rachel have both been in the public eye at various times (Star Wars, "The OC"), there's not a lot of tabloid fascination with them. They met on Jumper, and began dating then. So they've been together for about three years. Contact Music has more:
Rachel Bilson and Hayden Christensen could be set to announce some special news – after an engagement ring was spotted on the actress' finger.

The young couple have been together for more than a year after meeting on the set of 2008 film Jumper.

And there could soon be wedding bells according to New York gossip column PageSix, after Bilson was spotted on a flight from Los Angeles airport to New York's JFK on Monday wearing a sparkling diamond ring.

A source tells the publication, "A man sitting in front of her on the plane saw a ring on her finger and asked if she was married."

And Bilson was said to have replied, "I'm not married yet, just engaged. I know I look like I'm 15 but I'm actually 27."
From Contact Music
Rachel does look 15 years old – not only does she have that baby face, she's a very small girl. Hayden's appeal has always been a mystery to me – the only thing he's been in that I really like is Shattered Glass, and he was a sleazeball in that (Team Peter Sarsgaard). But that make a cute, innocuous couple, and I'm happy for them. Congratulations to the happy couple.
Note by Celebitchy: Rachel Bilson has been photographed out at Fashion Week and unexpectedly with her puppy outside her home on 2/13/09. She wasn't wearing a ring I could find in any picture so I doubt she's engaged.
Update: People is reporting that Rachel and Hayden were engaged over the holidays, although they have not confirmed the news. Congratulations to the couple!
Photo credit: WENN and Fame