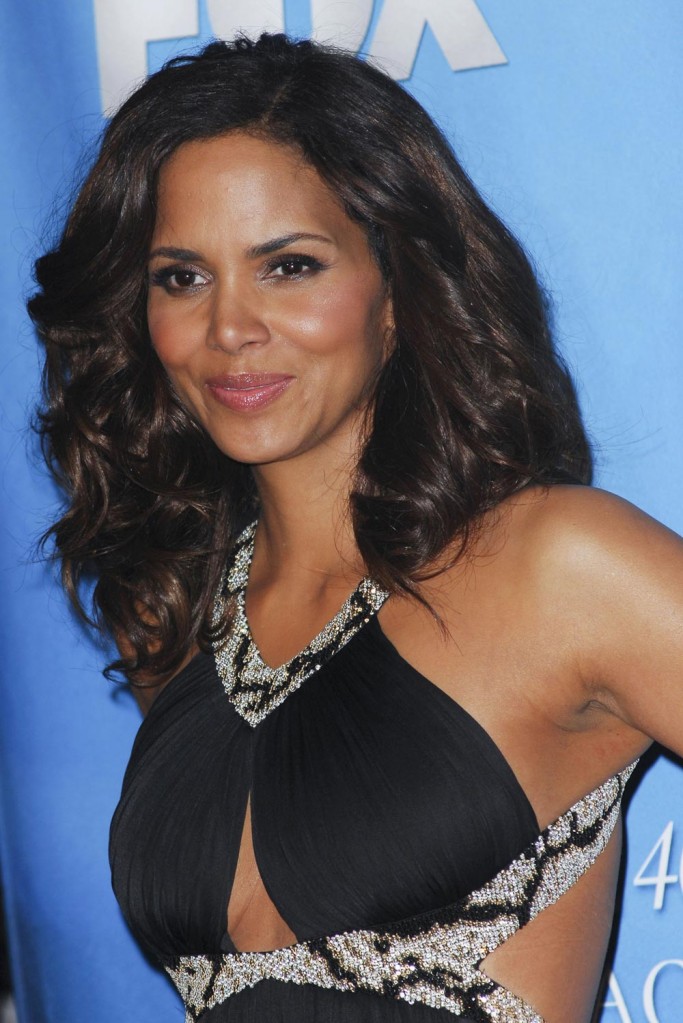 When Halle Berry co-hosted to the NAACP Image Awards last week, it was a rare night out, away from her baby Nahla. A source told OK! Magazine that "Halle was thrilled about the evening, but she kept saying how eager she was to get home to her baby and Gabriel."
Even though Halle Berry is having poblems leaving Nahla just for a night, that hasn't stopped Halle from signing to play Doris Payne, a real, famous jewel thief who operated in Europe and America. The film is called Who Is Doris Payne? and I really hope they change that for the release. AHN has more on the film:
Halle Berry has signed on to play a jewel thief on an upcoming film based on real events. She will play the title character in Eunetta Boone-scripted film "Who is Doris Payne."

The film will center on Doris, a jewel thief whose modus operandi was to enter jewelry stores posing as a wealthy woman looking for a diamond ring. Her career spans decades and states, though she got arrested many times. She is currently serving a sentence in Las Vegas for stealing a ring from Neiman Marcus.

As per Variety, the project is being developed by former "Malcolm in the Middle" star Justin Berfield and his J2 partner Jason Felts.
From AHN
According to OK! Magazine, the real Doris Payne had a 50-year career as a jewel thief. But don't think you're going to see Halle don another black latex suit and start climbing the walls to steal the jewels – Doris Payne stole mostly from the jewelry stores themselves, posing as a rich woman who wanted to try on rings and bracelets. OK! says that Payne's "success was based purely on her good looks, incredible charm, and gorgeous clothes…She made thousands pawning the jewlery and even expanded her trade overseas to Switzerland and Monte Carlo, living the high life in between while raising her two children." It sounds like a really fun, interesting role for Halle. Something with a little costume porn, mixed with jewelry porn (the best porn) mixed with great locations. Good for Halle.
Halle Berry is shown at the NAACP awards on 2/12/09. Credit: WENN