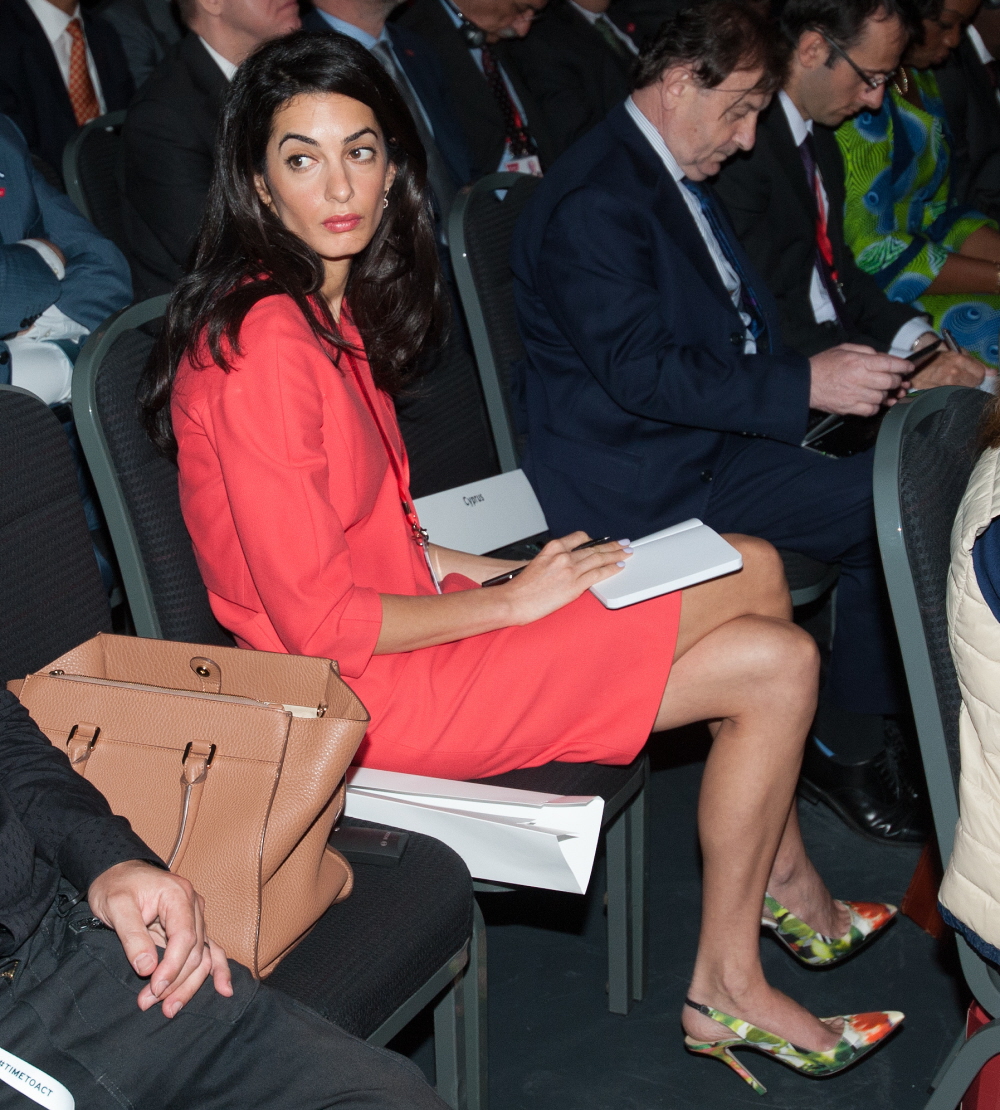 Well well well. Amal Alamuddin got photographed in London today. Guess where she was? The Global Summit to End Sexual Violence in Conflict. The event co-hosted by UK Foreign Secretary William Hague and Angelina Jolie. And herein lies one of the big reasons that George Clooney finally chose someone "at his level" (how patronizing): George hasn't dated any women in the past 15 years that would have ever attended an event like this legitimately. His girlfriends would be more likely to attend a Global Summit on Yoga, or a Global Summit on Juice Fasts. Do you think George looked at what Brad Pitt's partner and thought, "Yeah. Let's try that."
Surprisingly, I guess George – I sometimes wonder if he's Amal's "equal" – did not attend the summit. Maybe Amal introduced herself to Angelina. Do you think they've already met at some point? I doubt it, but you never know. Do you think Amal introduced herself as "George's fiancée"? Or a "human rights lawyer"? For what it's worth, The Telegraph notes that Amal didn't sit with the Jolie-Pitt group:
Ms Alamuddin listened to the speeches from the audience on the opposite side of the auditorium to where Jolie and Pitt were sitting.

The Oxford-educated barrister, who has represented WikiLeaks founder Julian Assange, has been described as a "passionate defender of human rights".

Beirut-born Ms Alamuddin is a member of Doughty Street Chambers in London, having joined in 2010 to complete her pupillage.
Is that shade? I can never tell with the Brits. They don't say that Amal IS a passionate defender of human rights, they say that she "has been described" as such. I have been described as Michael Fassbender's wife, but that doesn't mean I actually AM Fassy's wife.
Also: Clooney's last girlfriend reportedly hated Angelina. And now his current GF is all up on the Jolie Train?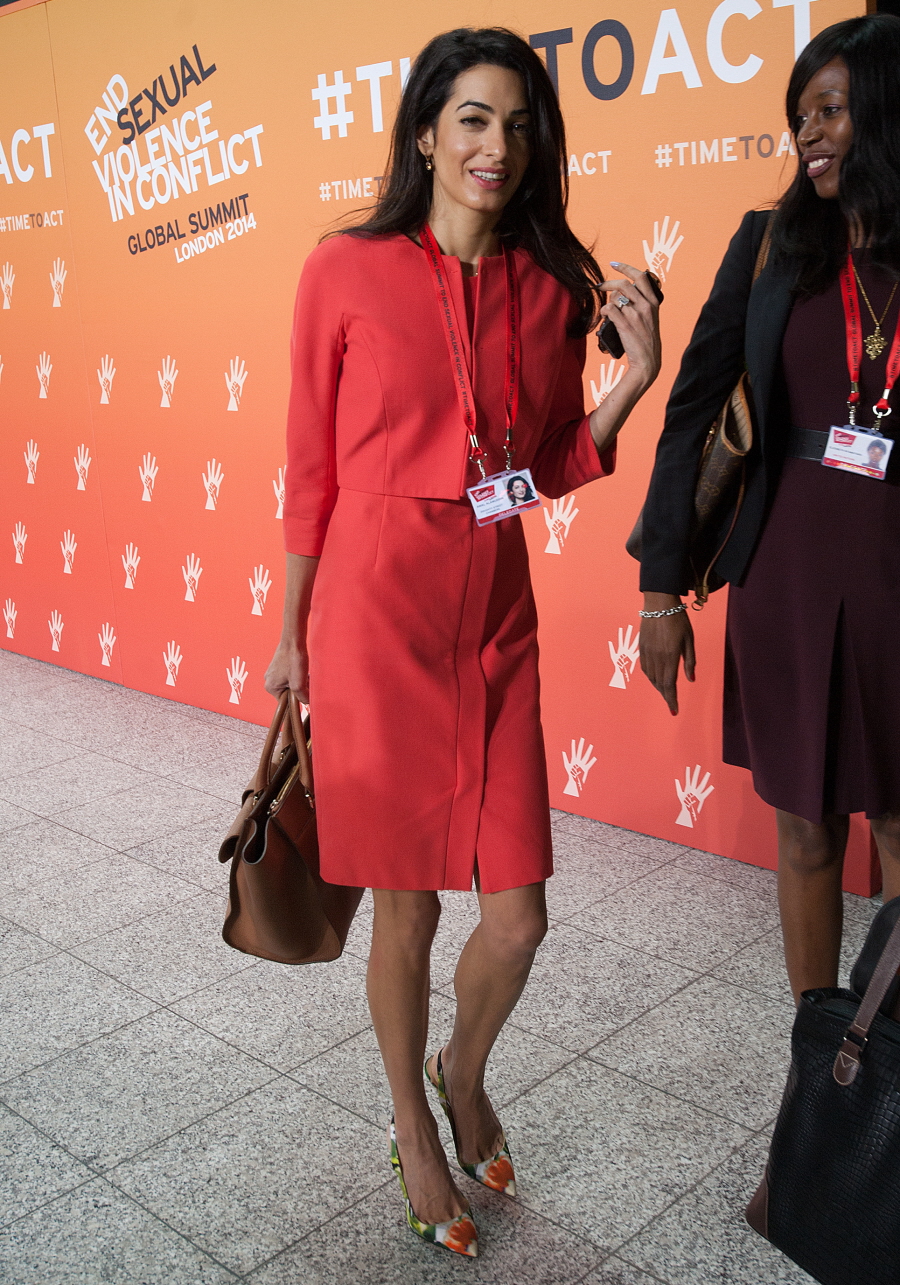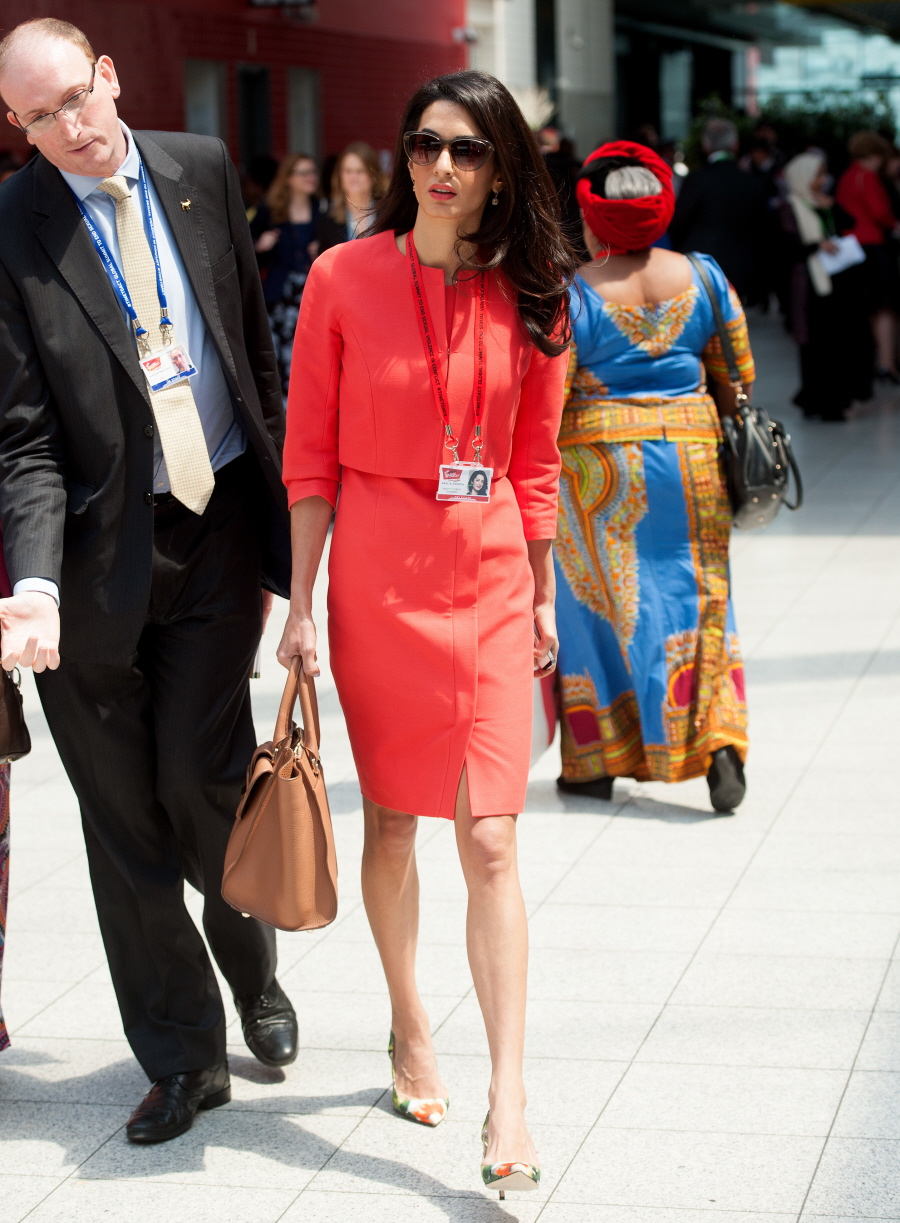 Photos courtesy of WENN.