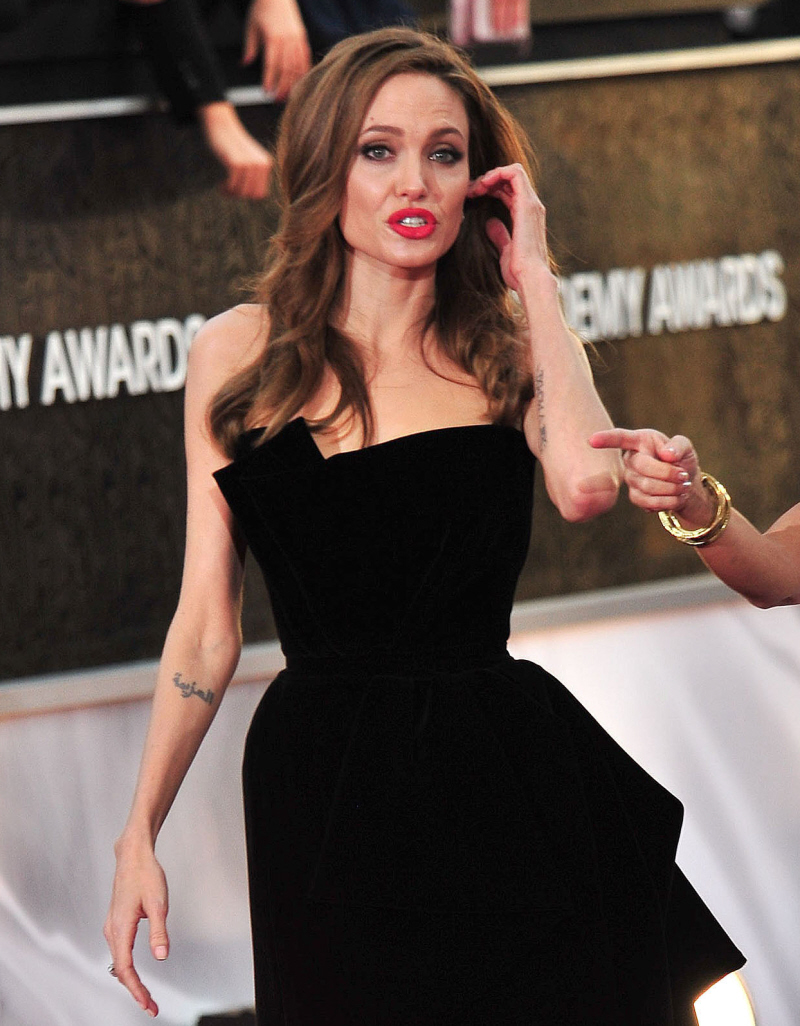 Around this time last year, there was suddenly a new movement to pit Angelina Jolie against George Clooney's girlfriend Stacy Keibler. Stacy had only been around four or five months, and while it seemed like she was going to make it through the 2012 awards season, it was not a guarantee that Clooney wouldn't jettison her ASAP after the Oscars. The undercurrent (as I read it) of the stories was basically "Angelina doesn't want to take the time to get to know any of George's girls, because Angelina knows they won't last." There was another undercurrent too, of course – "Everybody hates Angelina, because she's [insert insult]." Maybe Stacy and Angelina simply never got to know each other. Maybe Angelina takes herself too seriously. Maybe Stacy is a really vapid woman. I don't know. But the stories stuck around for a while… and now we have their logical conclusion. Stacy is no longer going to try to make a friendship with Angelina happen.
After repeated failed attempts to form a relationship with Angelina Jolie, George Clooney's girlfriend, Stacy Keibler, is not officially Team Aniston!

"Stacy has had it with Angie – she has made a huge effort to get to know her, but every time she's made to feel inferior," a source tells Star. Now Stacy is bonding with Jennifer Aniston over their mutual hatred of Brad Pitt's fiancée.

"They trash-talk Angie and described how high and mighty she acts," sniped the insider. "Jen told Stacy to play Angie at her own game and ignore her completely."
[From Star Magazine, print edition]
Yes, that will show Angelina. Trash-talk her behind her back and pretend that you're ignoring her. That will drive her crazy, especially considering she's all "Stacy what now? I'm sorry, I have six kids, a career and Brad Pitt is trying to have sex with me right now. Who were you again?" Also: if you think that I'm going to call BS on this story because of course Jennifer Aniston would never ever get together with her girlfriends to trash-talk Angelina, well… God bless you.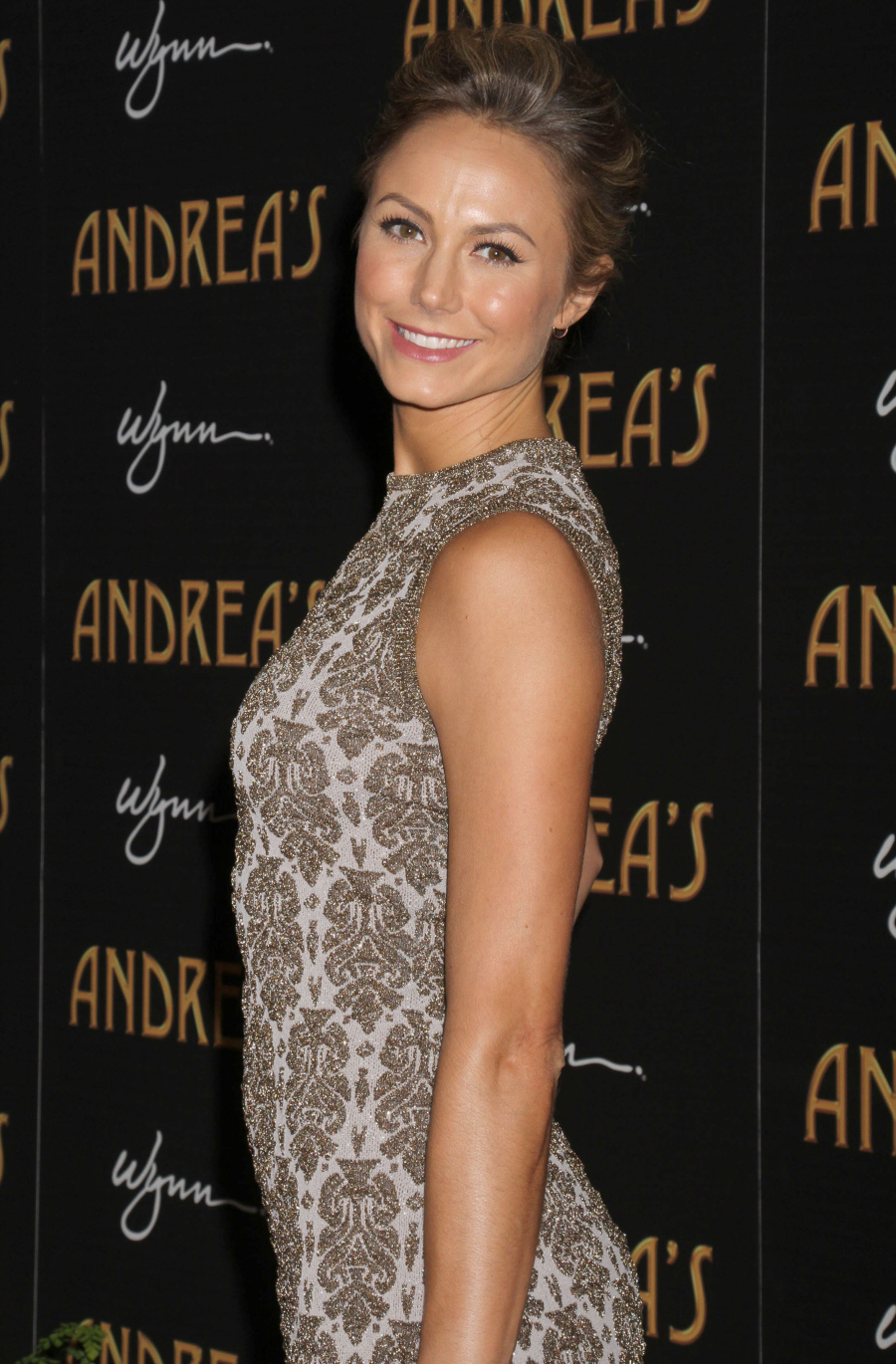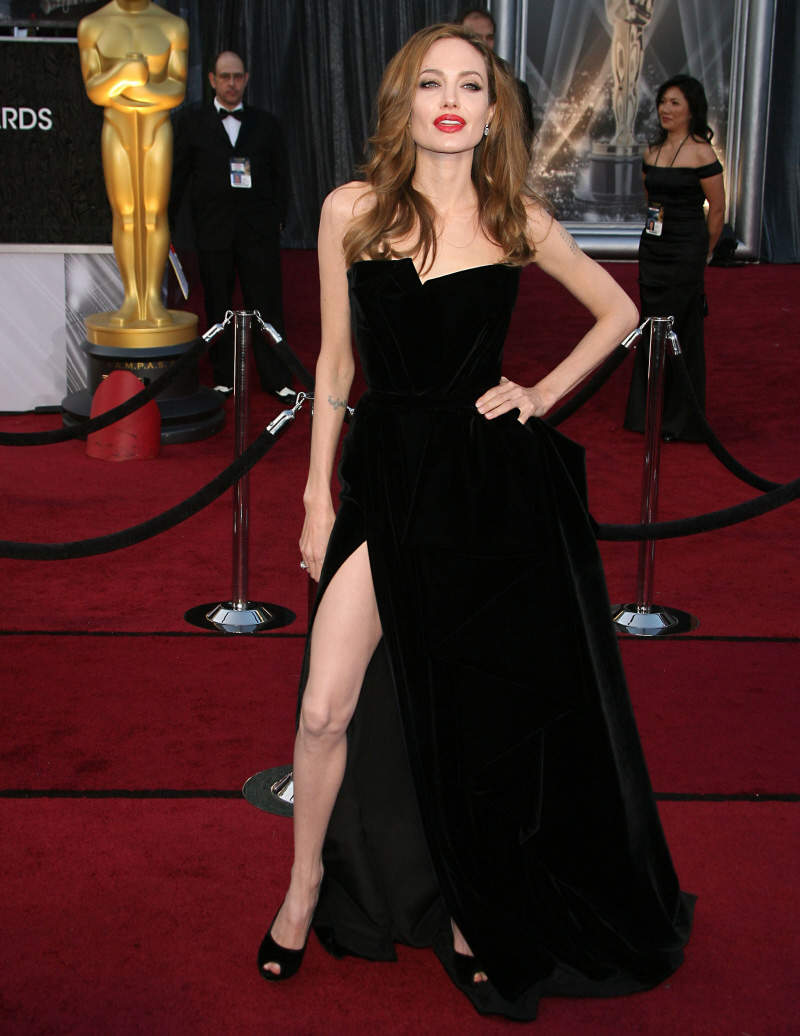 Photos courtesy of WENN, Fame/Flynet.