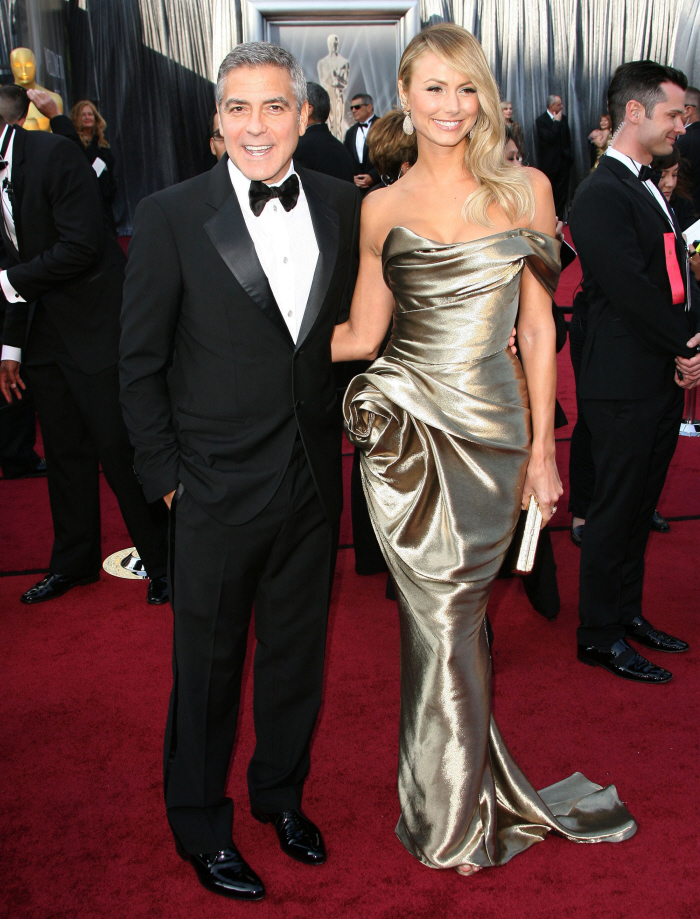 We haven't heard much about Stacy Keibler since the Oscars. I was thinking about that yesterday, idly wondering how her post-Oscars contract renegotiation was going. If this week's tabloid stories are any indication, I'd say that Stacy is still hellbent on being George Clooney's "Oscar-Date Barbie" for at least another year. While I thought George seemed rather over it at the Oscars, I've often been wrong about body-language-reading with George and his ladies. Maybe Stacy will stick around, maybe she won't. But she probably won't get many more chances to hang out with Angelina Jolie – more than a month ago, Us Weekly reported that Angelina kind-of hates Stacy. And now Star Mag claims that Stacy kind-of hates Jolie too. If "hate" means "is insanely jealous of".
Brad isn't the only one who didn't like Angelina Jolie's leg-posing: Just ask George Clooney's flavor of the month, Stacy Keibler.

"She told George that Angelina was hamming it up too much," says an insider, who reveals that Stacy is "quite jealous" of Angie.

"She had hoped to be the belle of the ball, but she proved to be pretty uninteresting on the red carpet the minute she left George's side. Besides, all eyes were on Angelina."
[From Star Magazine, print edition]
Oscar-Date Barbie FAIL. All are secondary to The Leg! The Leg must dominate the weak. The Leg must dominate the world!!!!!!! To be fair to Stacy, I really don't think this is how she really feels. George, Brad Pitt and their ladies went out to dinner after the Oscars, and my guess is that Stacy and Angelina were, at worst, civil to each other. Stacy knows her place on the celebrity food chain – I doubt she thinks she's in "competition" with Angelina Jolie for attention, you know?
But getting back to Stacy's contract renegotiations, In Touch Weekly has a funny/sad story that I guess we're supposed to believe? Allegedly, Clooney sat Stacy down and asked her to consider having his baby. OUT OF WEDLOCK!! *clutches pearls*
George Clooney has always insisted that he doesn't want kids – but it looks like he may have finally changed his tune! An insider says Clooney has talked to Stacy Keibler about trying to have a baby as soon as possible. George apparently has had babies on the brain for some time now – and he thinks his 32-year-old girlfriend would make an ideal baby mama.

"Stacy is completely head over heels in love with him, and she knew going into the relationship that he wasn't likely to marry her," says a friend. "But she is really ready to have a child and feels that George would make the perfect father."

According to another friend, George and Stacy had "the talk," where they discussed where they thought the relationship was going and about the idea of having a child out of wedlock.

"George brought it up first, but Stacy thinks it's a good idea," the pal says. "George is constantly telling her how perfect she is for him in every way."
[From In Touch Weekly, print edition]
Yeah, this didn't happen. I agree with all of you theorize that Clooney had a vasectomy – I think that's how he's avoided certain "accidents" with his often low-class girls. And while vasectomies are reversible, I just don't think any of this happened in any way. Clooney and Stacy probably did sit down for The Talk. But "The Talk" was about her contract and whether he could still afford her increased rates.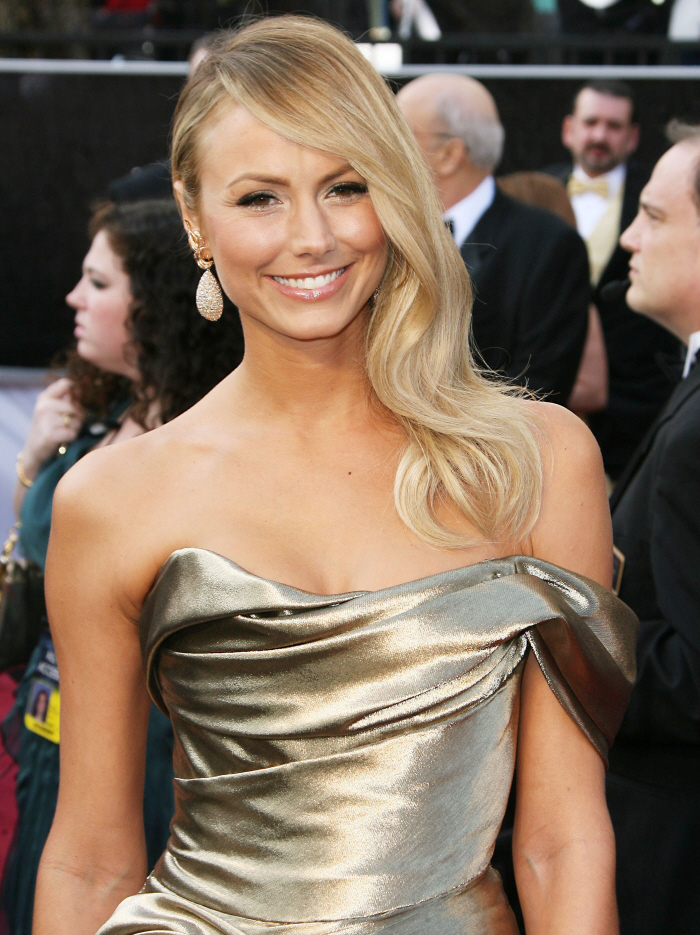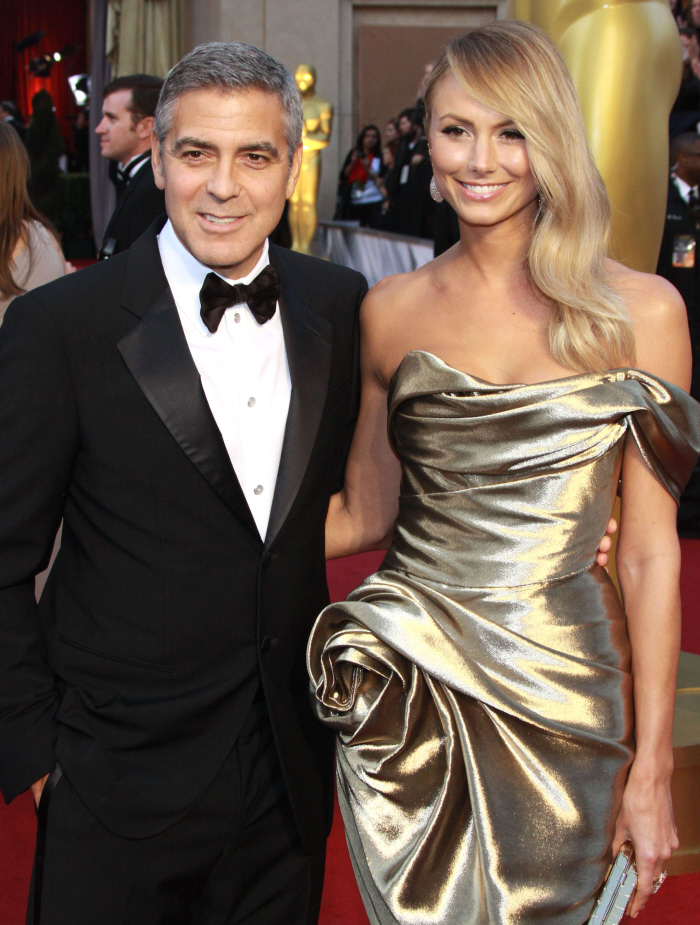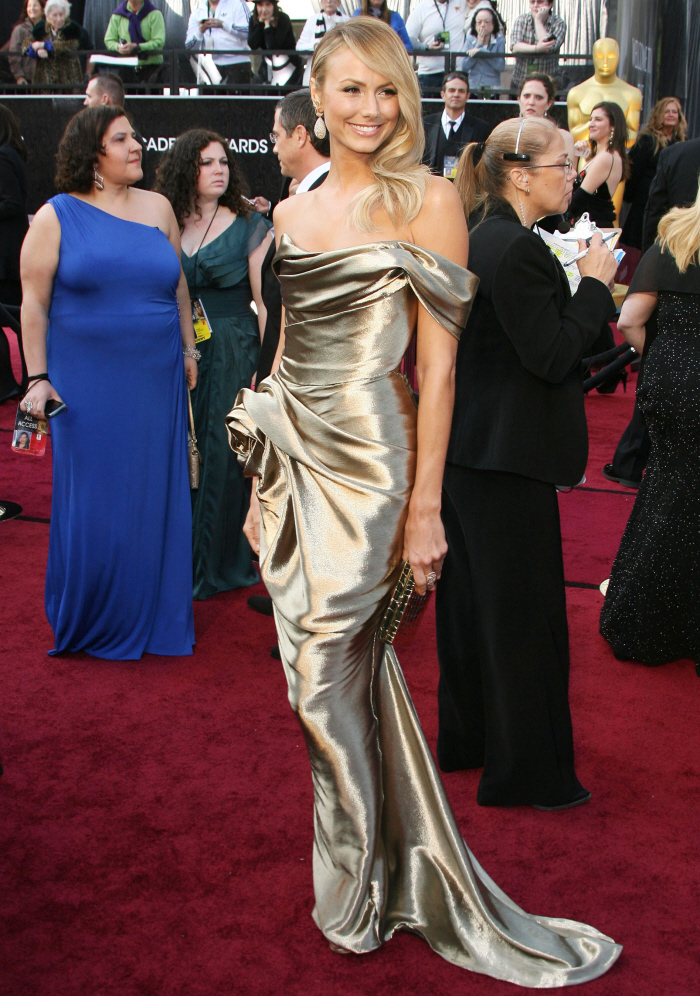 Photos courtesy of WENN.