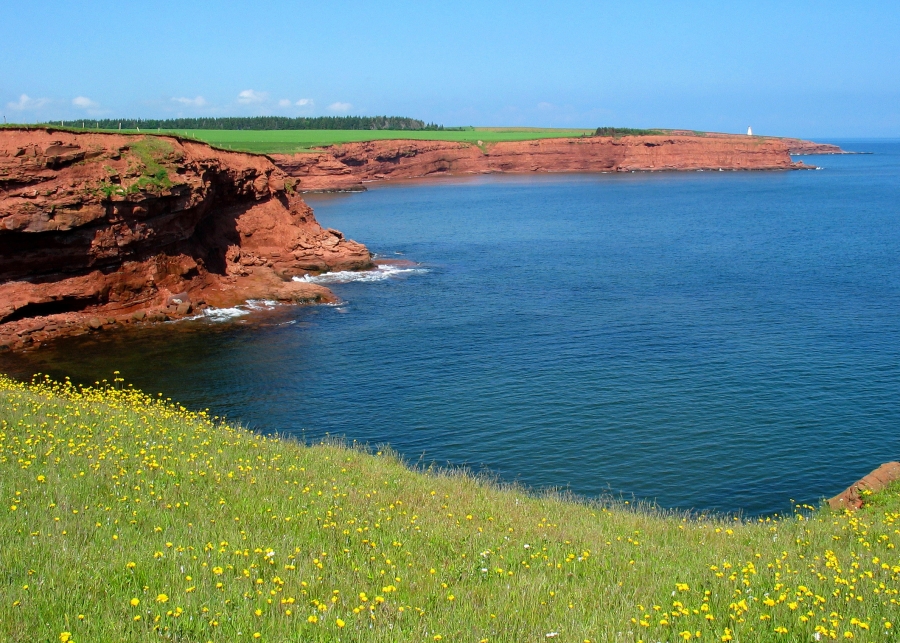 I can't believe I actually chose The Light Between Oceans as our Celebitchy Book Club pick this week. It was on the top of a lot book club picks and I thought it sounded sort of interesting and I had just heard that it was going to be adapted into a movie, and Michael Fassbender might play the lead. NEVER AGAIN. Here's the thing, though – when trying to describe the plot and why the book is awful, I actually made it sound sort of interesting. This is how I explained it to my mom:
It's about a man, Tom, who comes back from World War I kind of shell-shocked and he just wants to be alone, so he takes a job at a lighthouse in literally the middle of the ocean off of Australia. He meets a pretty girl named Isabel and they end up getting married and she goes to the lighthouse with him where they live happily. Except that she can't carry a pregnancy to term. She just keeps having miscarriages and it's awful and she's in a really bad place and she refuses to get help. And then a baby and a dead man wash ashore on the island. And then everything sucks.
You see, the premise is decent enough. But the execution of the story beyond that point was just… ugh. I guess I felt sympathy for Tom because he always wanted to do the right thing and I guess his "biggest crime" was loving his wife. But I didn't really have sympathy for him to any extent because Isabel was CRAZY and he should have gotten her help rather than helping her crazy ass. She got on my nerves the way she refused to even consider doing the right thing and she was so pissed off at Tom for taking all the blame. Ugh. I'm so sorry that I chose this book! The only good part about it was that it was very easy to hate-read. The characters are immaturely drawn, the dialogue is painful, the series of resolutions are pitiful and the ending was a joke. Oh, and I was all geared up for a honeymoon sex scene and there was nothing. No sex. At all. I really hope Fassbender isn't playing Tom. He wouldn't be able to do the accent anyway.
Bedhead's take: Kaiser is a nicer person than I am when it comes to literary characters. I felt absolutely no sympathy for either Isabel or Tom. I felt horrible for the baby, whose destiny was altered by a selfish woman and a simpering man, and of course I felt for the mother of the child. Maybe I shouldn't judge Isabel so harshly because I've never had a miscarriage and don't know that particular type of grief. Likewise for Tom's experience as a shattered veteran. Still … you just don't keep someone else's baby without at least looking for the mother. Everyone makes bad decisions in life, but this selfish decision altered many people's lives. I know that one of the points of the book is that the line between right and wrong is often blurred, but the baby is a human being. She's not a possession or a pet.
Despite my dislike of the characters and their behavior, I did enjoy the prose of M.L. Stedman. She did a marvelous job of painting the surroundings of the island and its changing seasons. The symbolism of the book was wonderful too, especially if you consider that Lucy means "light." Such gorgeous prose was weighed down by awful, overwrought dialogue and selfish main characters that I just couldn't warm towards.
Celebitchy's take: I agree with both Bedhead and Kaiser although I may have liked the book more than they did. I've also met several people who read this book and really enjoyed it. The book started off promisingly, if slow, with descriptions of the remote Australian island and the lighthouse where Tom worked after the war. Tom's backstory was interesting, if a bit vague, and we learned that his childhood had parallels to the situation he found himself stuck in. Tom was broken by the war and brought back by his love for a local girl he made his wife, Isabel. After Isabel discovered a baby washed ashore, Tom was put in the position of either neglecting his duty as lighthousekeeper by not reporting the infant or depriving his wife of the child she latched onto. Tom chose the former, and it ate away at him even as he grew to love the child.
The problem is that Tom was the only character I cared about at all. I was surprised to learn that author M.L. Stedman was a woman because her female characters seemed hollow. Even Hannah, the grieving woman who lost her husband and baby, seemed somewhat unredeemable, as if she was wallowing in her loss rather than suffering from it. I reserved most of my ire for Isabel, though. She stole a child and then blamed her husband when she got caught.
M.L. Stedman is a decent writer and the story usually flowed well. It was an easy read that I finished quickly. I just wished the story was more satisfying.
Our next book club selection is Diane Keaton's Let's Just Say It Wasn't Pretty. We will discuss the book on July 20th!
Header photo credit: Peter M Graham