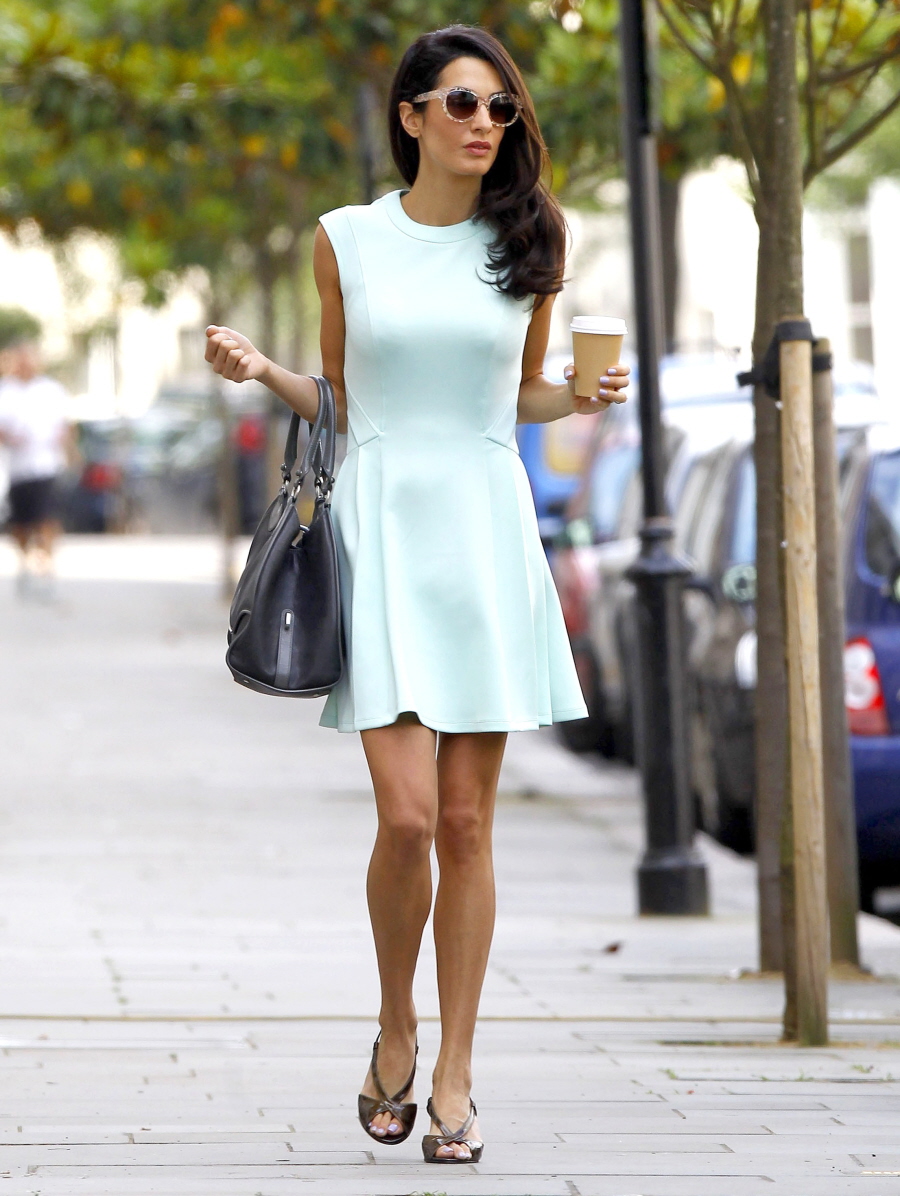 Here are some photos of Amal Alamuddin, out and about in London this weekend. We just can't enough of her street style! Personally, I think her ensembles in these photos are much better than her "Forever 21" style on Friday. The leather jacket pics are from Saturday, where she went to lunch with some friends. The white dress pics are actually from Friday – I guess this was her look after she got a facial in those floral jeans. I really like the white dress and I'm totally jealous of Amal's purse collection. She has amazing purses.
I've seen a lot of comparisons to what this Amal-George situation is like, so I thought I'd make my own observation. This reminds me of John F. Kennedy Jr. (John-John) and Carolyn Bessette. JFK Jr. had a dating history a bit like George Clooney's history – he dated women that were considered "inappropriate" for a man who was considered to be a potential "great white hope" for a political dynasty. John-John dated actresses for the most part, then he met Carolyn who worked for as a fashion executive for Calvin Klein. She was classy, she came from a good family, she was educated and stylish and chic. She was "appropriate." That's what Clooney and Amal remind me of. After all of these years of waitresses, hostesses, wrestlers and softcore p0rn stars, people are just happy that George is with someone "appropriate," someone who can be a partner to Clooney's political leanings, etc.
To carry the comparison even further, Carolyn bristled under the media interest in her life, she hated the paparazzi and she found navigating "public life" to be very difficult, whereas John had simply gotten used to it because it had always been his life. George is the same way – he knows the game, he knows how to use the press and he knows how to deal with the public/private struggle. Will Amal bristle? She's now getting pap'd on a daily basis and professional gossips (*raises hand*) are debating whether she's really this high-powered lawyer time she skips off on another holiday or takes a weekday off to get a mani-pedi. How will Amal cope, long-term?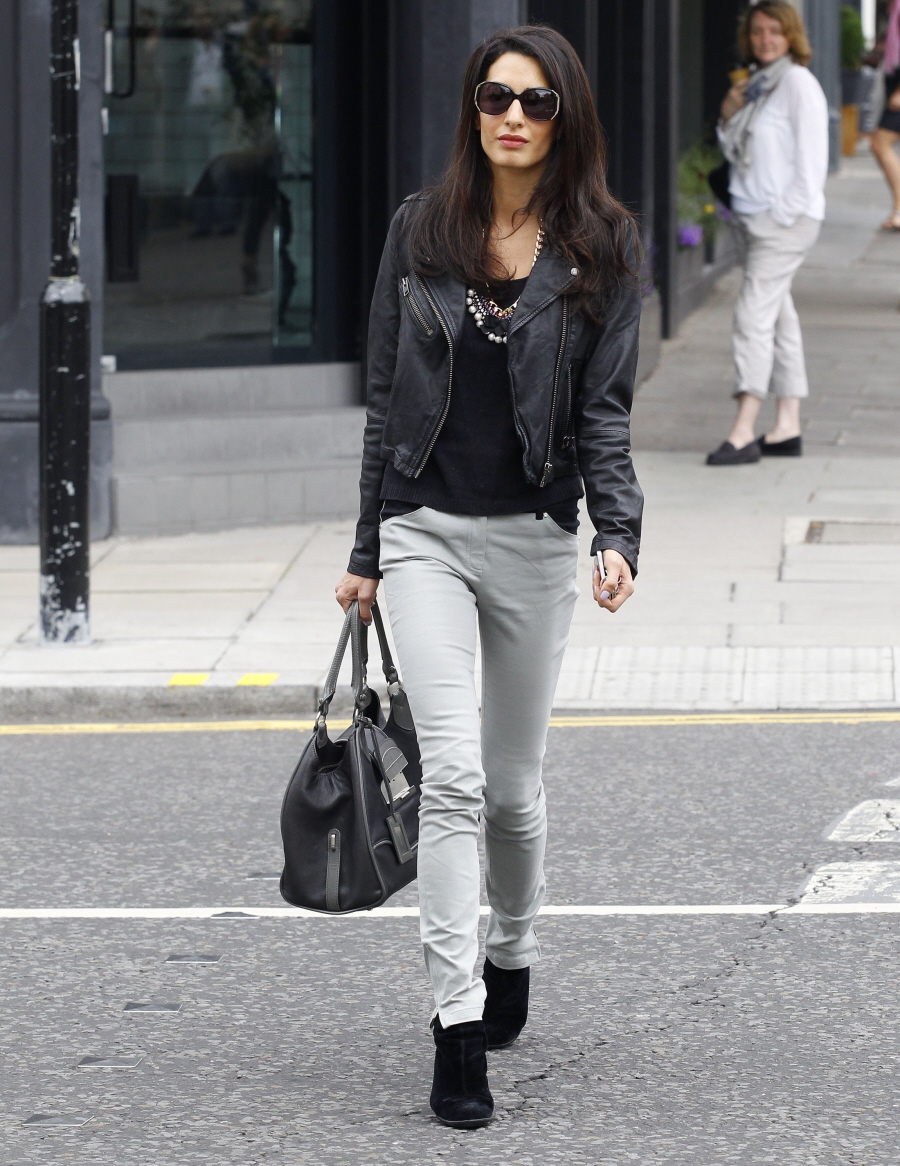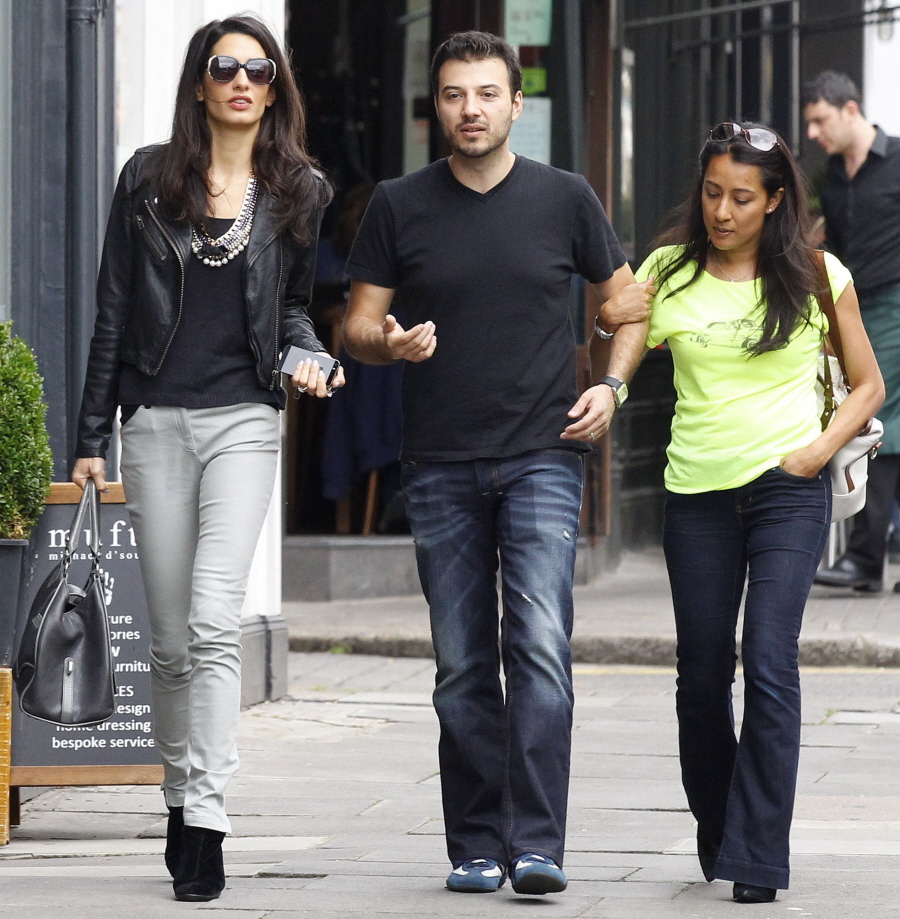 Photos courtesy of Fame/Flynet.