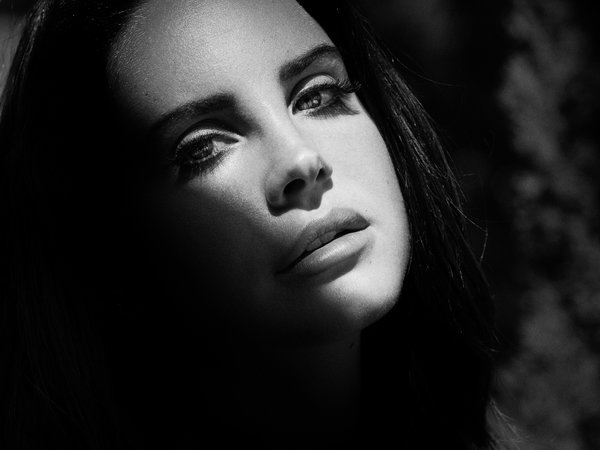 Lana Del Rey is still promoting her upcoming album, Ultraviolence. I haven't listened to any of the songs yet — are they decent? Lana's been doing lots of interviews lately, and I've excerpted the two that are getting the most airplay. Lana brooded in front of a camera before talking about death with the New York Times. Then she sat on a balcony with a Guardian journalist and talked about death some more. Is this what Lana is truly interested in talking about in order to sell records? Apparently so. She also talks more about not caring about feminism. These excerpts really speak for themselves:
On criticism: "Carl Jung said that inevitably what other people think of you becomes a small facet of your psyche, whether you want it to or not. I learned that whatever I did elicited an opposite response, so I'm sure 'Money, Power, Glory' will actually resonate with people as being what I really do want. I already know what's coming, so it's O.K. to explore irony and bitterness."

A clarification on her feminism POV: "If my choice is to, I don't know, be with a lot of men, or if I enjoy a really physical relationship, I don't think that's necessarily being anti-feminist. For me the argument of feminism never really should have come into the picture. Because I don't know too much about the history of feminism, and so I'm not really a relevant person to bring into the conversation. Everything I was writing was so autobiographical, it could really only be a personal analysis."

Talking to NYT about death: She agrees that her videos have often been "exploring ways to die," she said, adding: "I love the idea that it'll all be over. It's just a relief, really. I'm scared to die, but I want to die."

More on death with the Guardian: "I wish I was dead already. I do! I don't want to have to keep doing this. But I am." Do what? Make music? "Everything. That's just how I feel. If it wasn't that way, then I wouldn't say it. I would be scared if I knew [death] was coming, but … Family members will come on the road with me and say: 'Wow, your life is just like a movie!'" she says at one point. "And I'm like: 'Yeah, a really f–ked-up movie.'"

Did her daddy "buy" her a record contract? "It was the exact opposite of that. We never had more money than anyone we ever knew in town. My dad was a well-loved entrepreneur – he was interested in the early dawning of the internet in 1994 – but it wasn't anything that ever translated financially. And I don't think he was too sure what I had been up to either. So it was interesting that they sort of fictionally put us side-by-side together and involved him in that story."

Did she enjoy success at before the backlash? "I never felt any of the enjoyment. It was all bad, all of it."

Does she love fan worship? "No. I don't know what I think. All I know is that, right now, I like sitting here, on this terrace."
[From NYT and The Guardian]
Lana sounds really depressed in these interviews. Lana's always projected apathy, and this seems worse. I caught a whiff of this new mood in my last post about Lana, but the vibe is coming on stronger now. Is she really that unhappy being famous? Maybe she's just upset about the criticism. If she can't find joy onstage in front of her devoted fans, then she's definitely not enjoying herself ever. Nobody legitimately sounds this joyless without reason. I hope Lana gets some help and/or takes some time off if she needs it. Record promotion can wait.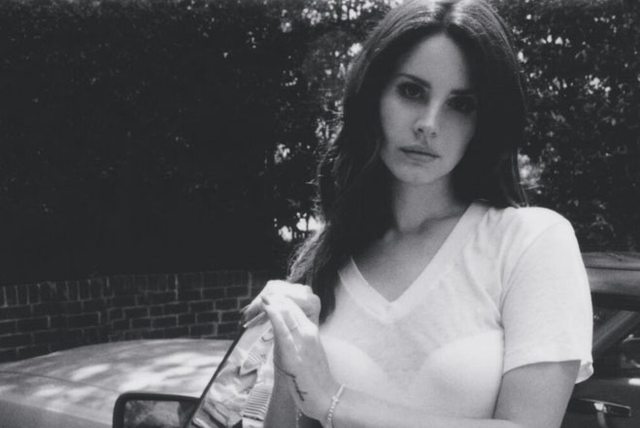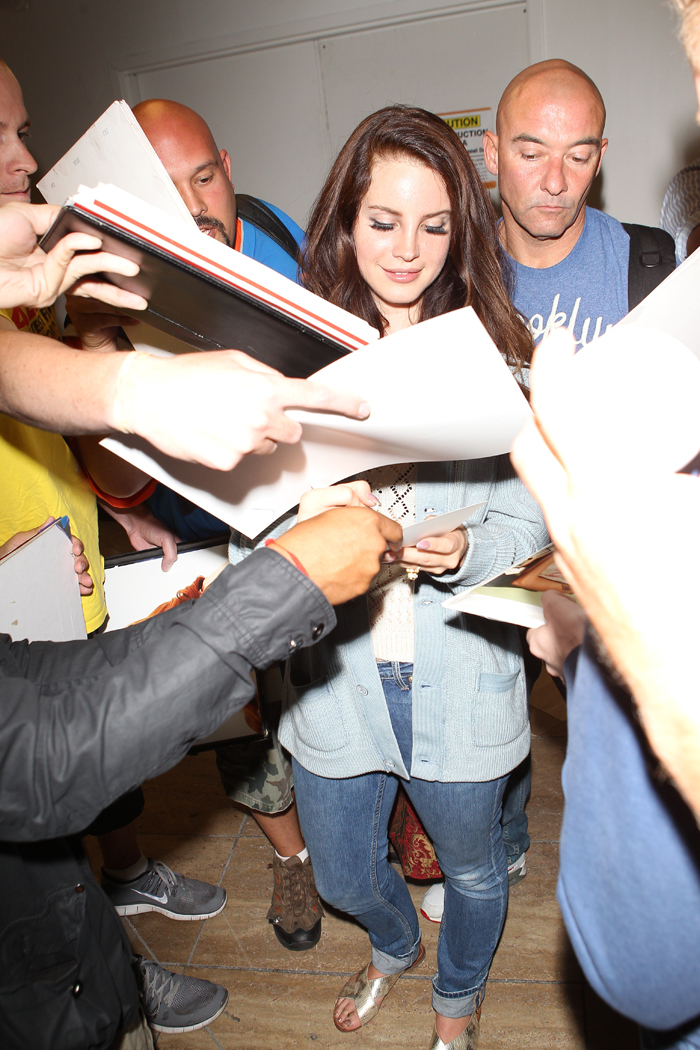 Photos courtesy of NYT, Fame/Flynet & WENN