If you follow me on Twitter or read my comments on this site, you might have noticed that my gravatar is a Scottish fold kitten. The kitten is not mine – I jacked the image off the internet, just because I love Scottish fold kitties and I've always sort of wanted a Scottish fold companion (instead I have a massive 100-pound mutt who looks like a black bear and cries during thunderstorms).
Anyway, Taylor Swift now is the proud cat-mama of TWO Scottish folds. She got her first Scottish fold kitty a few years ago and named her Meredith Grey, after the character in Grey's Anatomy. Her new kitten got another TV character name: Olivia Benson. As in, Detective Olivia Benson of Law & Order: SVU. What is this, 2006? I stopped watching L&O: SVU years ago, when the quality of the writing and the "OMG TWIST!" endings went to hell in a handbasket. But I guess Swifty is still a fan. And, I suppose, "Olivia" is a cute cat name. Welcome to SwiftyWorld, little Olivia. You're going to see a lot of celebrity play-dates and some really twee things. But it will be fine. At least you weren't adopted by Kim Kardashian (RIP Mercy Kardashian).
I'm including some of Swifty's IG photos of Meredith, who looks like a pistol.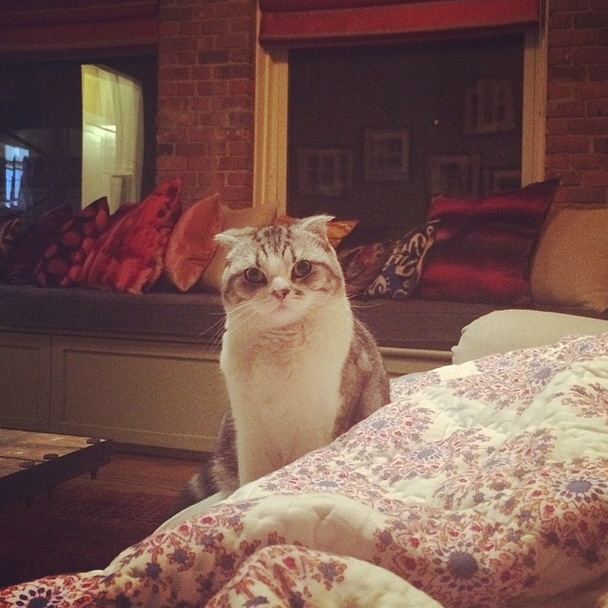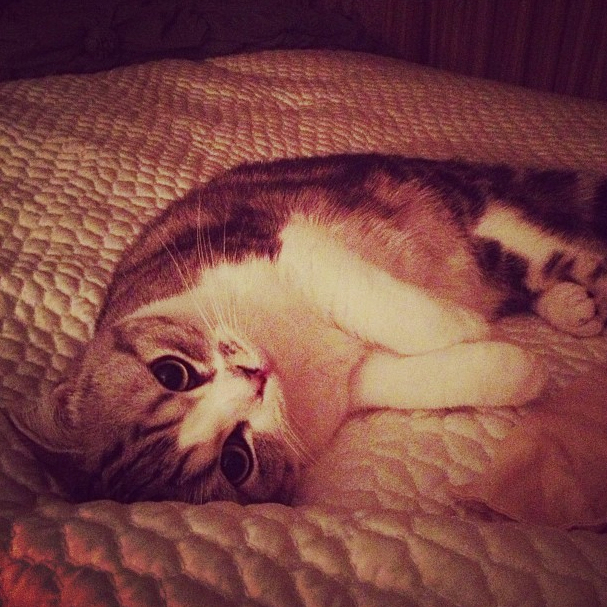 Photos courtesy of Taylor's Instagram & Fame/Flynet.