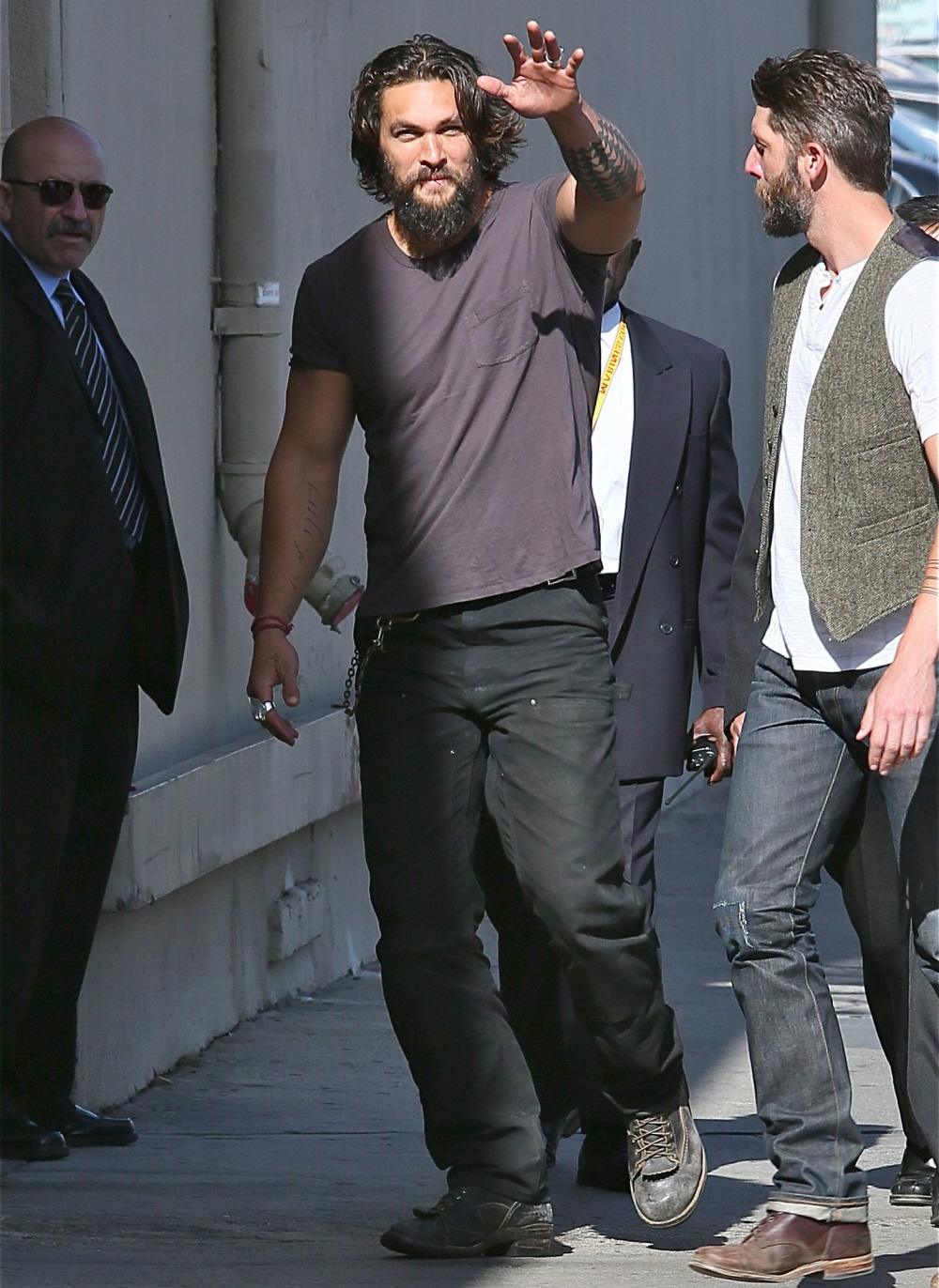 I don't want to get too graphic, but OMG the things I would do to Jason Momoa. He would weep. I would weep. He's just so… big. And hot. And his hair is a great length these days, and I love his facial hair (imagine that on your thighs). HIS ARMS. Gah, I need to stop. These are pics of Jason outside of Jimmy Kimmel's studio yesterday. Jason appeared on the show last night, talking about the "rumors" (they've pretty much been confirmed) that he'll be playing Aquaman in Batman vs. Superman. Jason doesn't confirm anything, which pretty much confirms that he's been cast and has been sworn to secrecy. He also talks about his new film Road to Paloma (which he stars in, co-wrote, directed and produced), and his wife Lisa Bonet.
And here's another clip where he talks about Game of Thrones and Khal Drogo.
Sweet Jesus his arms. I can't even speak.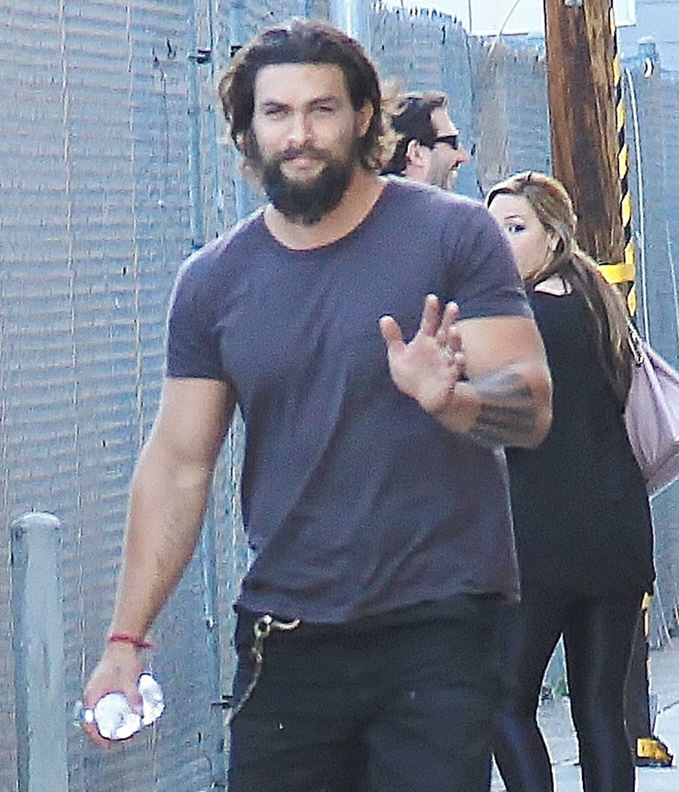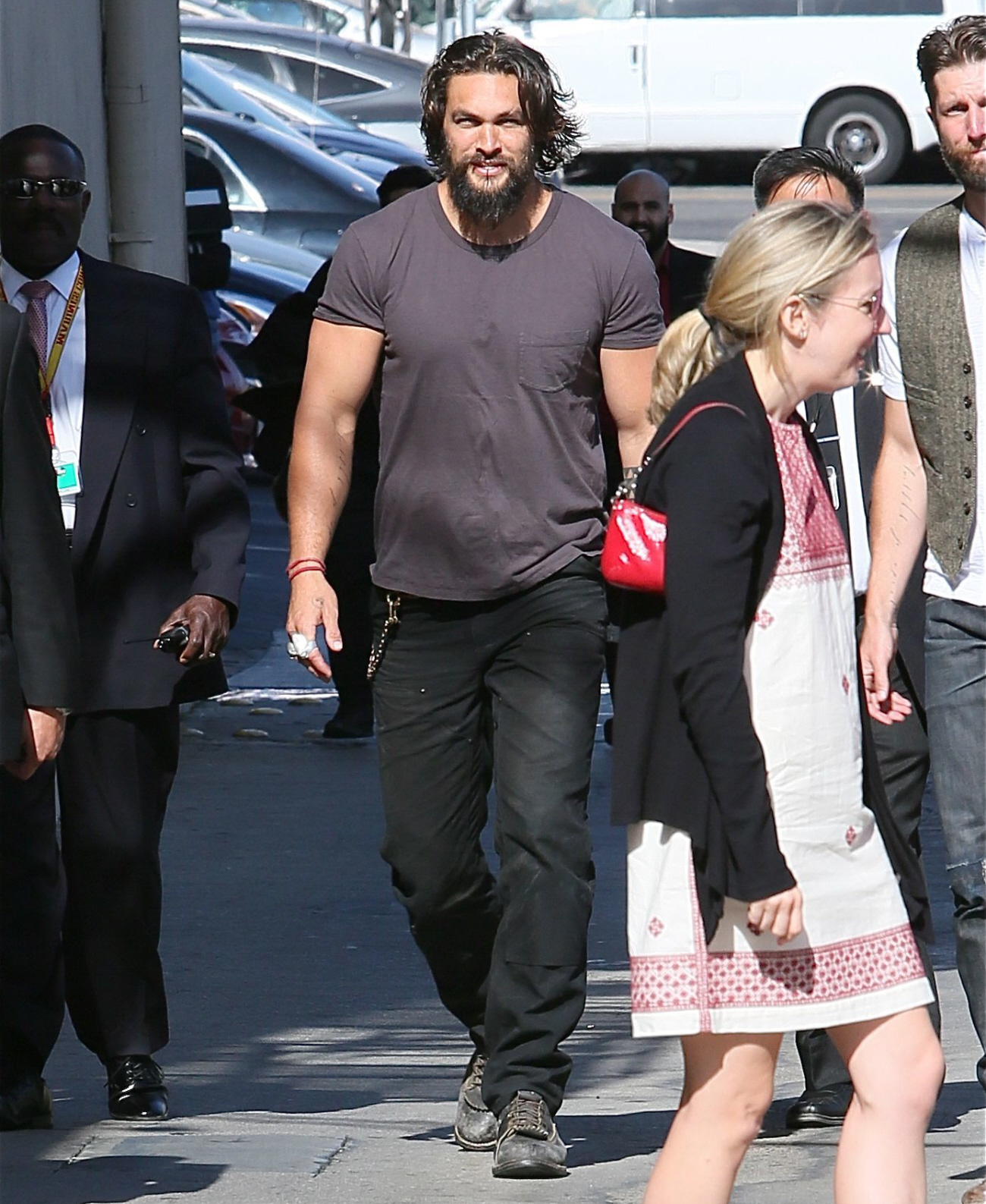 Photos courtesy of WENN, Pacific Coast News.