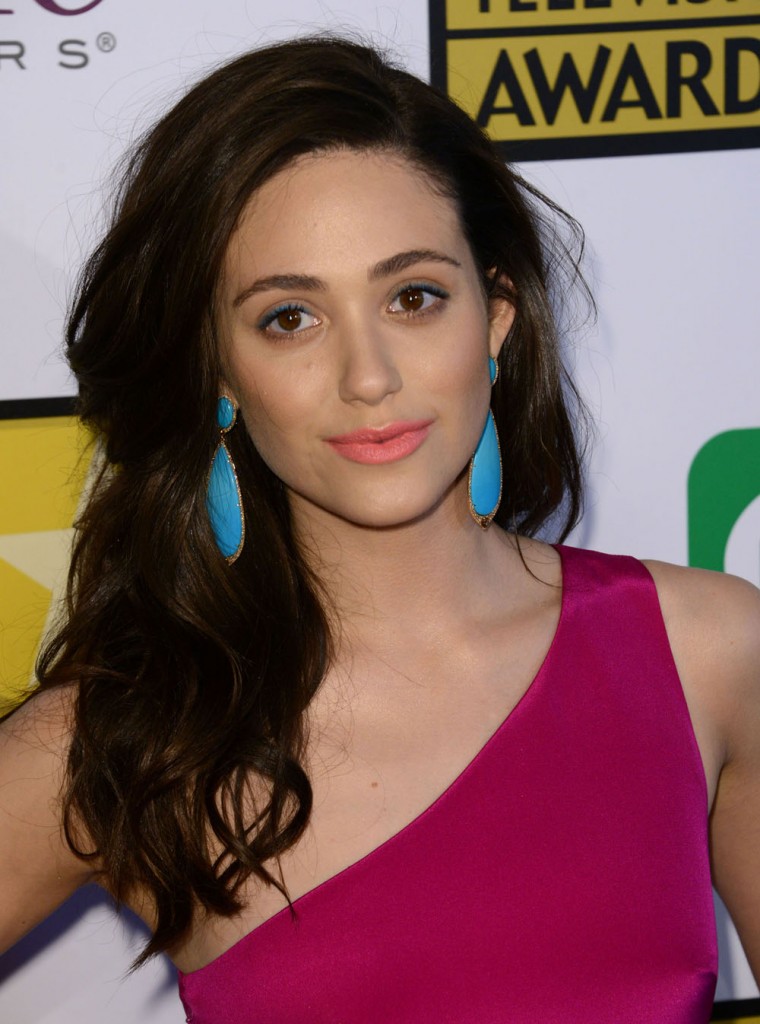 I watch a lot of TV. So it was a treat for me to go through the photos of the Critics' Choice TV Awards last night and to try and remember how I knew everyone. My job is a great excuse for that, but it's not like I'm writing recaps on the regular. I just love television, particularly the excellent series to be found to cable television, like Emmy Rossum's Shameless. The Shameless season finale aired in April, which too bad, but it's coming back next year for a fifth season. (It probably won't return until January, 2015.)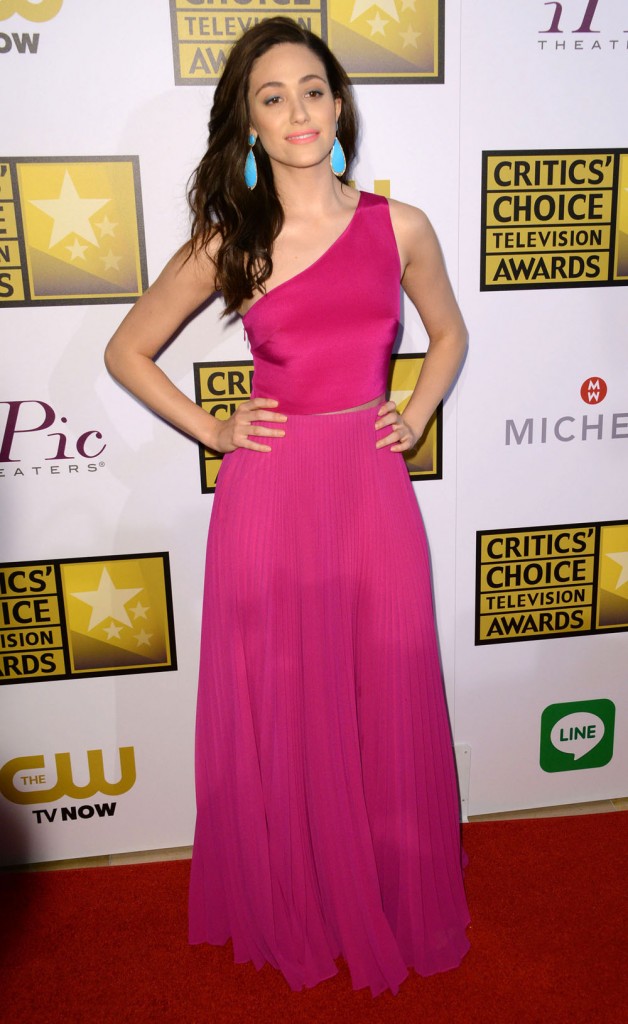 Emmy's casual styling here seems to be a nod to her Shameless character, Fiona, who always looks like she just rolled out of bed. I love her slightly messy, wavy hair and her understated makeup. She sometimes looks too stiff on the red carpet, and this is a nice change for her. I especially like her fuchsia one-shoulder Monique Lhuillier crop top and skirt. She's not showing too much skin and this looks both elegant and sleek. Emmy was nominated for best actress in a comedy series, which went to Julia Louis-Dreyfus. (Here's a list of the nominees and winners)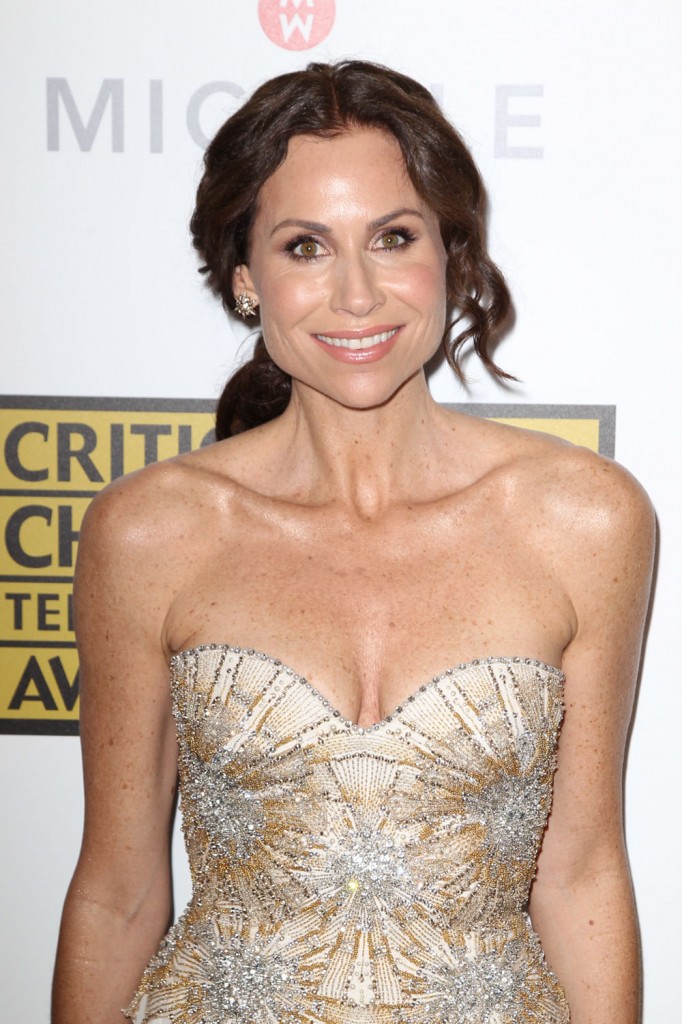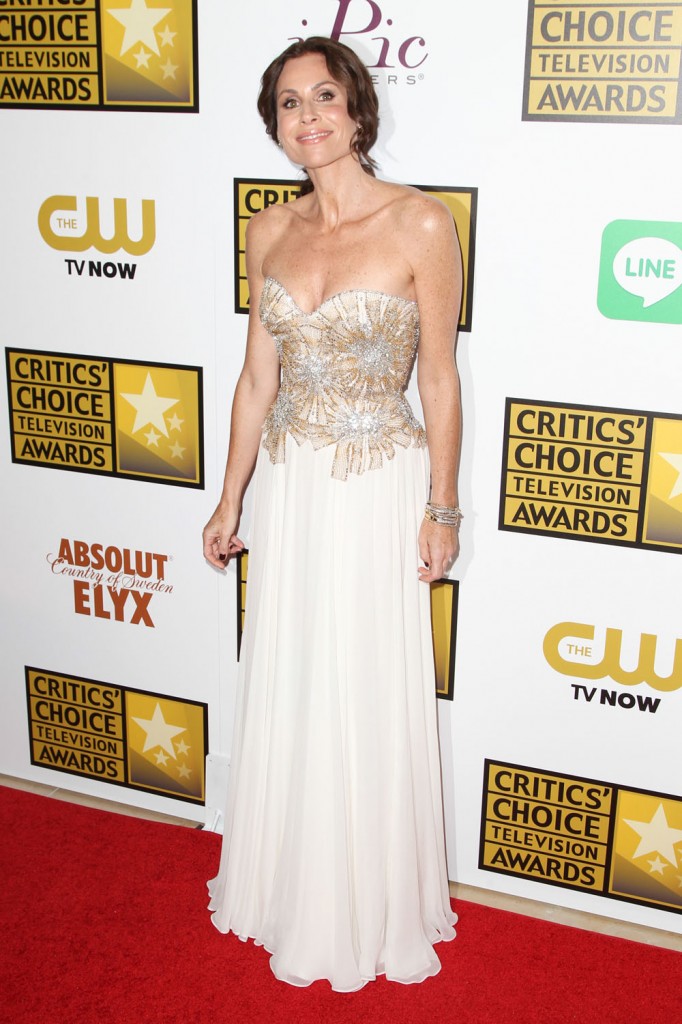 Minnie Driver was in a strapless Lorena Sarbu gown featuring a gold and silver sequin bodice and a white chiffon skirt. The top looks a bit small for her and this seems too formal overall. Maybe this is just right for an awards ceremony, though. Minnie was nominated for best actress in a movie or miniseries, for her Lifetime movie Return To Zero. Jessica Lange won in that category for AHS: Coven.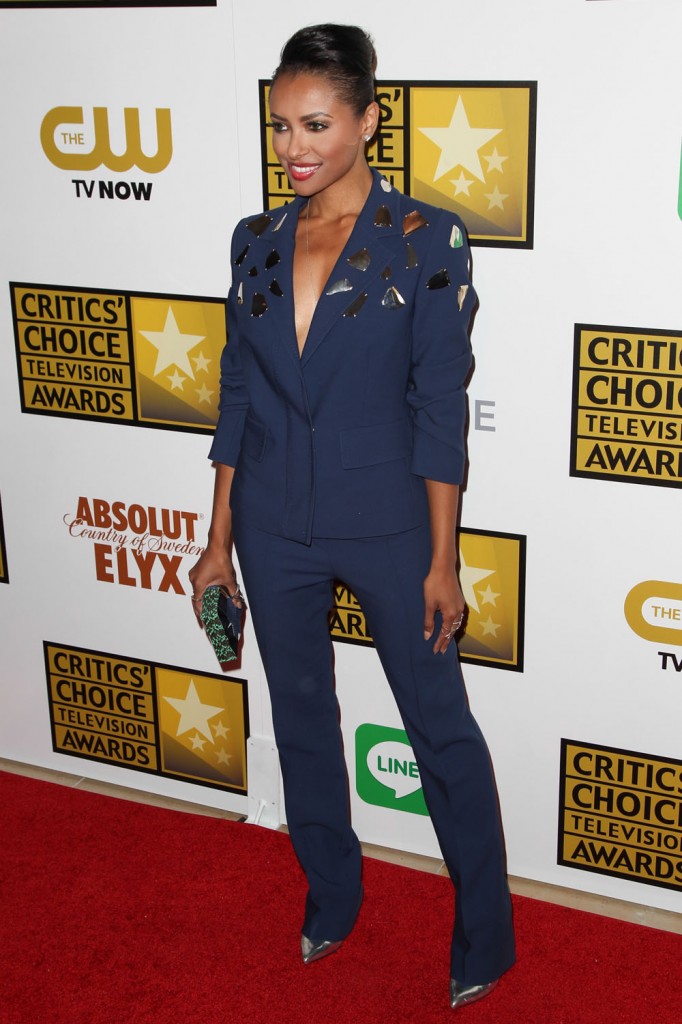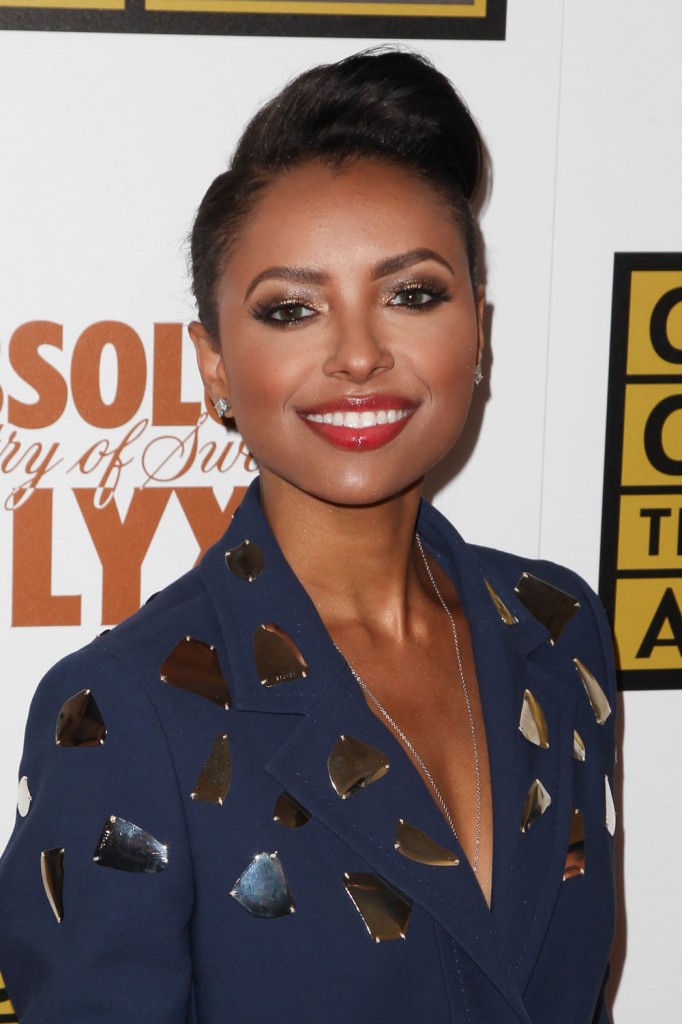 Presenter Kat Graham of The Vampire Diaries had on a blue Escada pantsuit featuring abstract silver pieces sewn around the collar. This is funky and unique without being fug, and I like both the suit and her modern Emm Kuo clutch. My one complaint is that her pants need to be tailored, they look like they're hanging on the floor.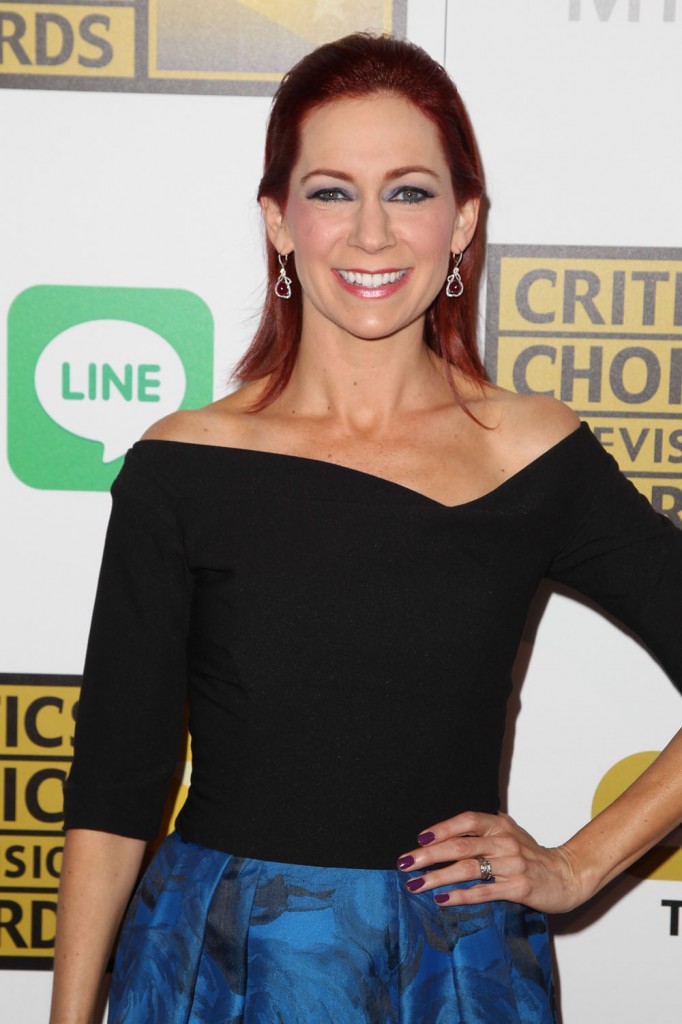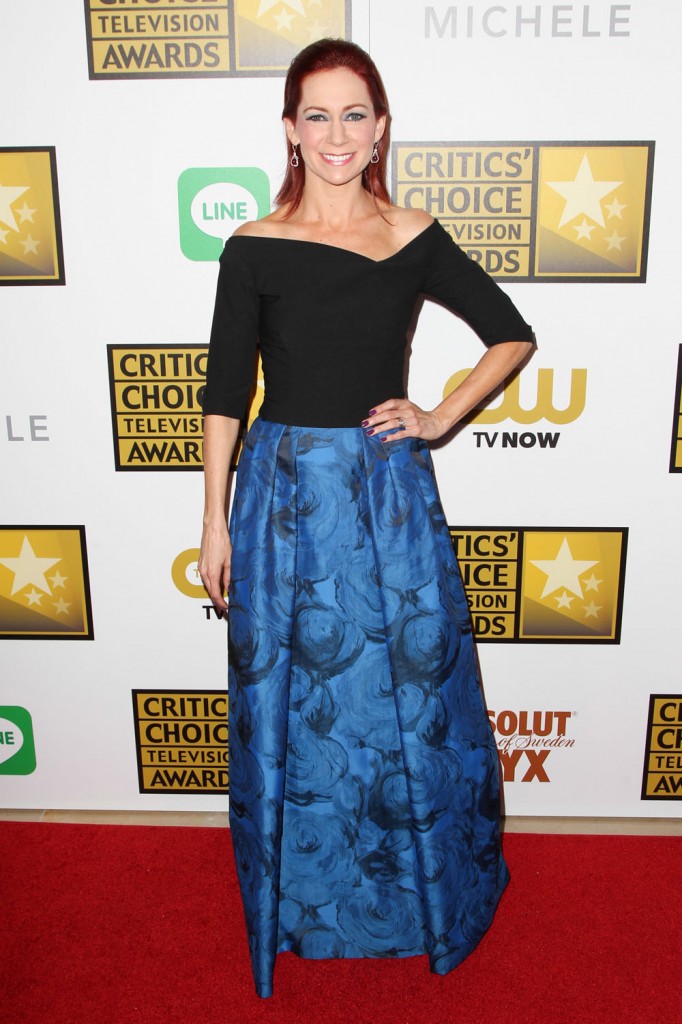 Carrie Preston was nominated for best guest performer in a drama series, for her work in The Good Wife. That went to Allison Janney for Masters of Sex. Carrie is wearing a Black Halo dress that looks like a separate black top and floral skirt. I love her, but that gown looks very 90s and her styling is dragging her down here. I dislike the slicked back hair trend.
Here's another pic of Emmy looking cute.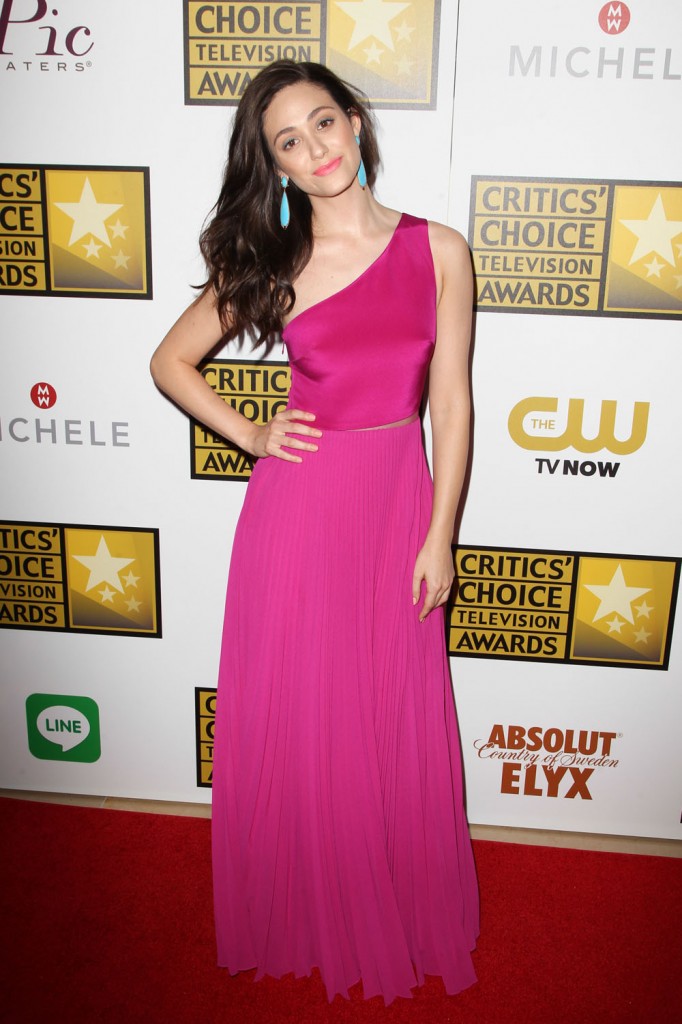 photo credit: WENN.com and FameFlynet