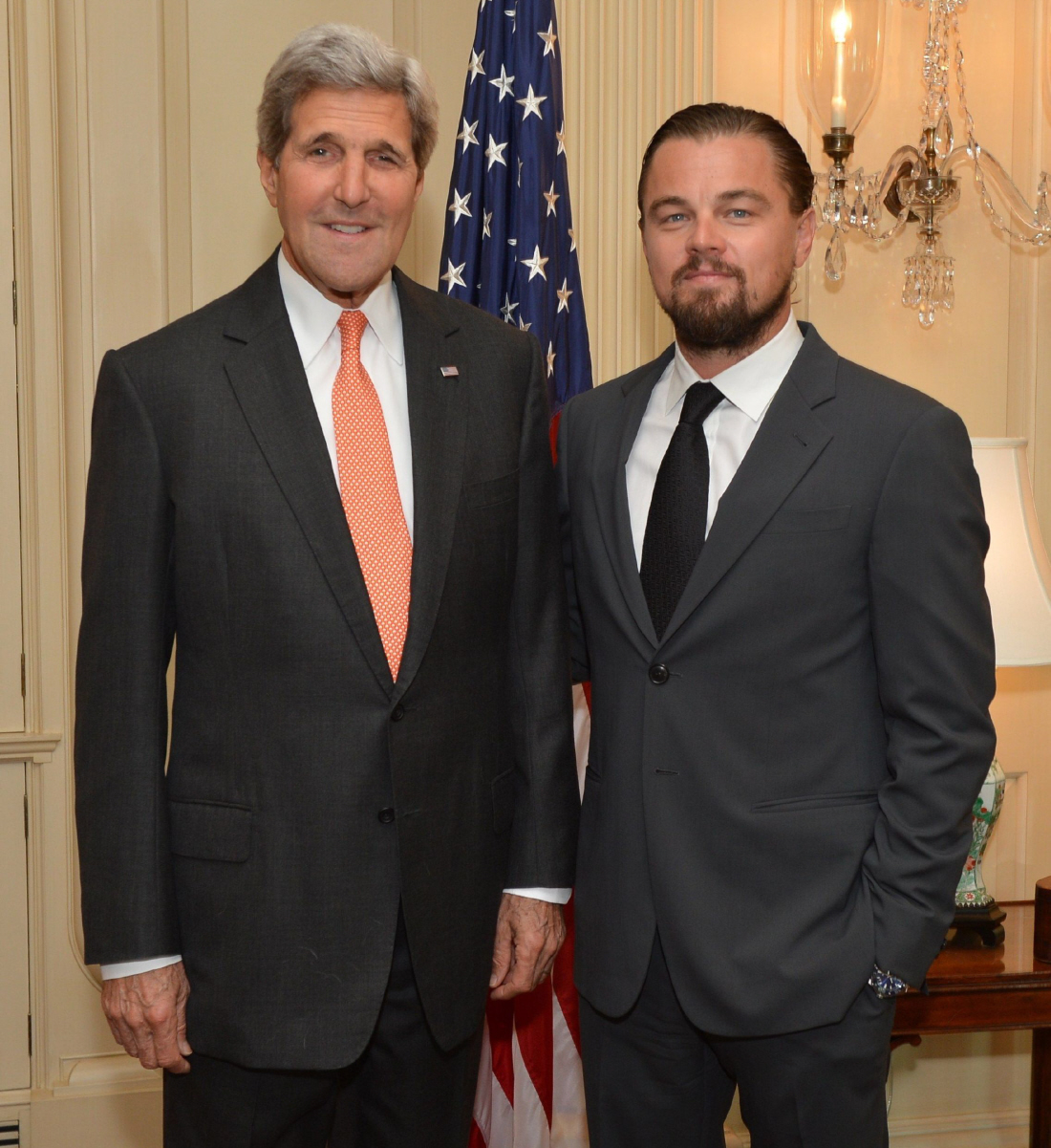 Radar has a funny/interesting story about Leonardo DiCaprio and his party boat in Brazil. I guess the main part of the story is that Leo has friends in high places in the White House and he was able to pull some strings. But the part I found most interesting was the stuff about Leo's party yacht, Topaz, which is owned by some billionaire Sheik. But Leo didn't rent the yacht himself – one of his gambling buddies rented it so they could bro-down with all of the Brazilian girls. Too bad all of the hot girls are in Sao Paulo?
Hey Obama, it's Leo. He may be the Wolf of Wall Street but Leonardo DiCaprio almost didn't make it to Brazil in time for the opening of the World Cup, if not for some help from the White House. DiCaprio, 39, had plans to attend the sporting match with friends including best buds Lukas Haas, Vincent Laresca, Jonah Johnson and Milano Jonah Sanchez — but the group's passports were delayed from the Brazilian Consulate in New York City, and at one point it looked like the party wouldn't have them back in time to fly on Malaysian Playboy Jho Low's private plane to Sao Paulo on June 10th.

"On Monday afternoon [June 9th] they started freaking out because their passports were still at the Consulate," a source said. "They called several people in high places in order to get their passports back."

And by "high places" we mean the White House. Out of pure desperation, DiCaprio's camp called a top aide at the White House who in turn called Brazilian President Dilma Rousseff's office, who then organized for the consulate in New York to release the passports.

"When they finally received word their passports with their Visa's approved to enter Brazil could be collected, the consulate was closed so someone had to open it up after hours for them," the source added.

DiCaprio arrived in Brazil in time to see the host nation take on Croatia at the Arena Corinthians in Sao Paulo, but quickly turned his attention to his favorite hobby and the real reason he was in South America — partying.

"All the guys went to the World Cup opening in Sao Paulo, but they had to leave right after it was finished because the yacht that Jho Low paid $1 million for the week was waiting for them in Rio," the insider continued.

"The group was worried about security so they didn't anchor the Yacht on the marina. There were no helicopters or private planes allowed to fly at that time so they took a bus to Rio."

Low — a mysterious 30-something party boy — is known for being a big spending nightclub "whale" who regularly drops hundreds of thousands of dollars on bottles and tables at some of NYC's and Las Vegas' hottest clubs. He rented the 482-foot Topaz which is the fifth largest superyacht in the world in the hope it would attract a bevy of babes for his buddies, but our insider says the group didn't score.

"All the fabulous people, celebrities and jetsetters went to after parties in Sao Paulo, no one went to Rio, so all these reports that Leo had 50 girls partying with him is not true, because the girls didn't want to go to Rio," the source added. "With all the money, good looks and fame they could only manage five mediocre looking girls at the Pasha party in Buzios, which is a town next to Rio."
Wow. So, Leo and his bros are rolling with a high roller who pays for all the private planes and yachts and such? And they're disappointed because they could only find the basic girls in Rio? This story is sort of amazing. Lost in all of this, I suppose, is Leo's relationship with Toni Garrn. Shh, baby. Leo's got get his bro on with his BFFs and some homely Brazilian girls. As for the passport thing… passport issues are a bitch. I don't really blame Leo for pulling some strings and calling in a few favors.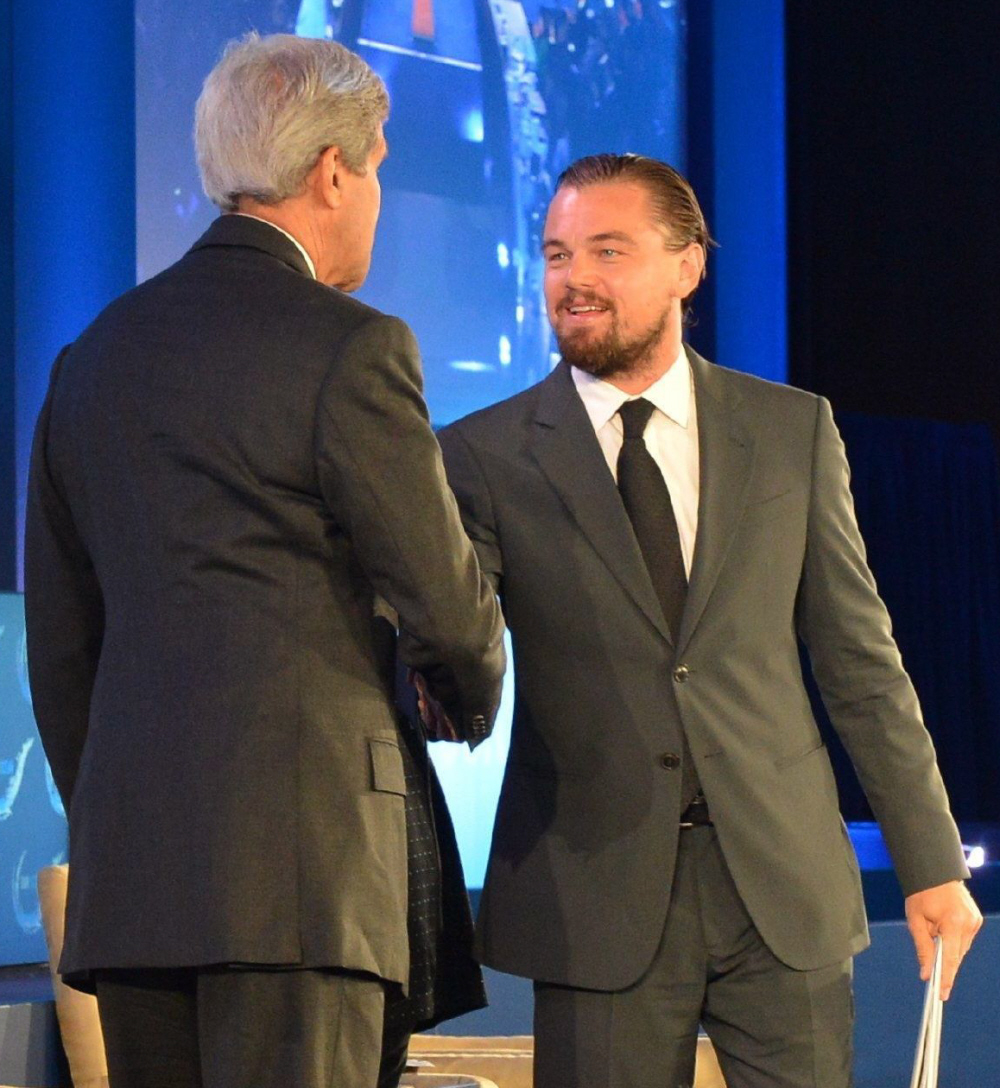 Photos courtesy of Getty, WENN.