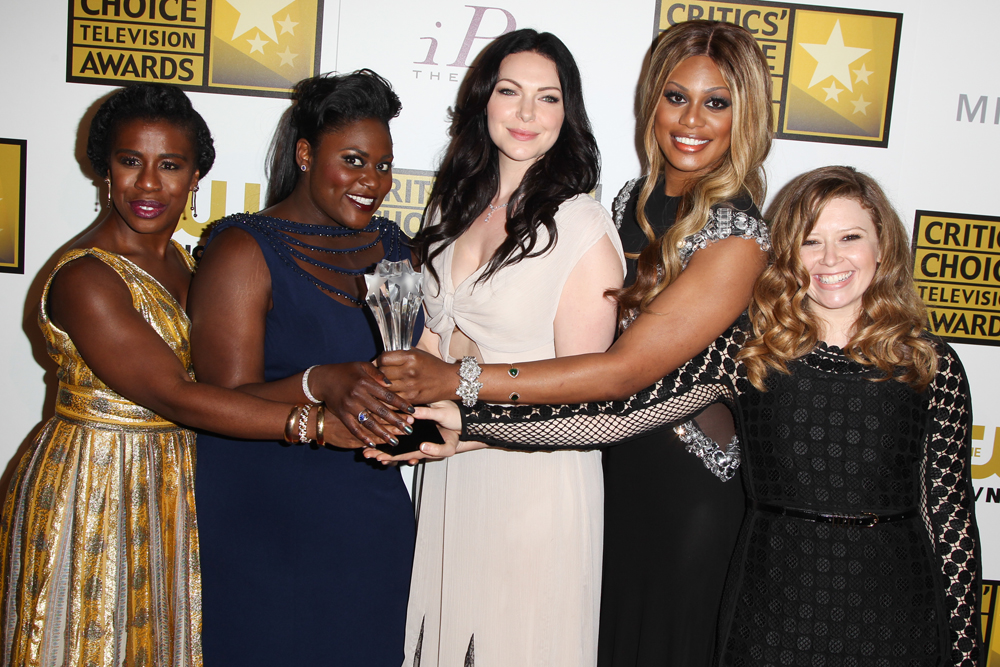 As CB already mentioned, Orange is the New Black won big last night at the TV Critics' Choice Awards. OITNB took home the award for Best Comedy series. This is a significant achievement because Netflix original series are still so fresh in the industry. No one ever thought that a little dramedy about women in prison would resonate so much with its audience, but people love the show. I've been looking forward to watching more episodes all week. It shall happen tonight.
Kate Mulgrew took home the award for Best Supporting Actress in a Comedy for her role as Red. Mulgrew was not on hand, and lead Taylor Schilling (who plays Piper Chapman) skipped the show too. Several more ladies from the cast did make attend, and I'll get to them in a moment.
What I love about this show is that it's a true ensemble. All of the performers are so good at what they do. Netflix released some interviews from the actors ahead of the second season, and I was surprised to see that many of the minor characters are classically trained actresses. The series (obviously) doesn't portray prison in a realistic way because it is a comedy, but there are so many shades of realness at work. The backstories for many of the characters are just heartbreaking. I won't get into spoilers because it's all right there on Netflix for the taking. You should watch this show.
Here is (a poor quality) video of the acceptance speech for the show's big award:
Laura Prepon wore an Alice + Olivia dress that was a little underwhelming. This dress would have carried more impact in a jewel tone. Her Alex character takes such charge of a situation, and I'd have liked to see Laura bring it on the red carpet. The fringey stuff at the bottom screams "Halloween costume."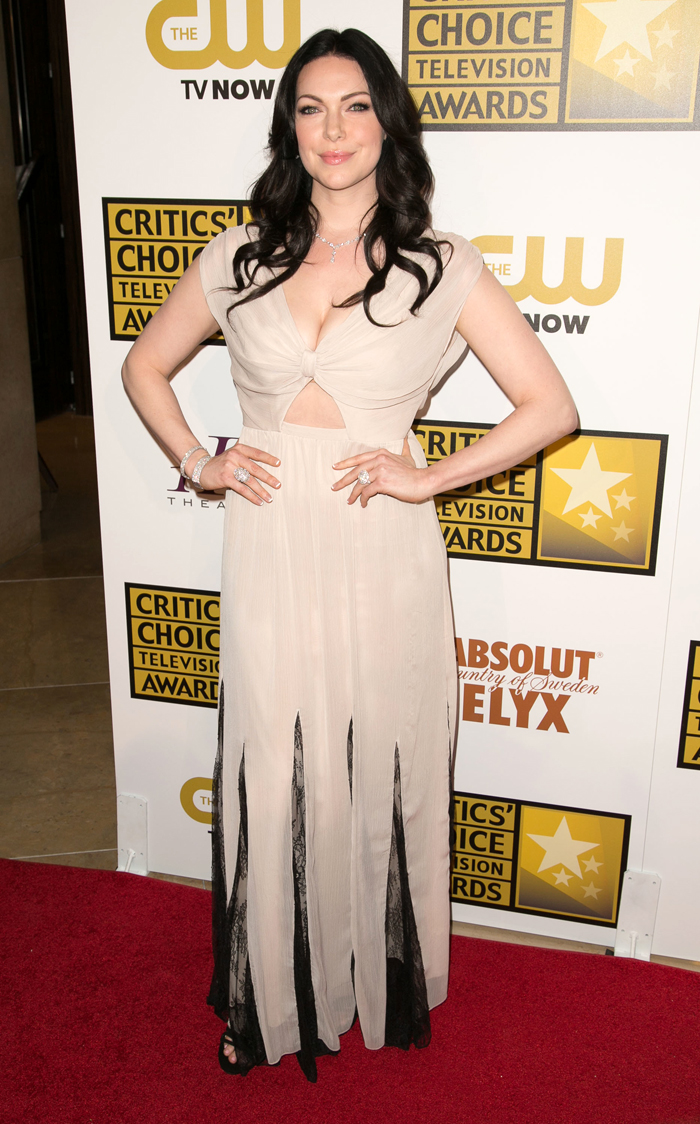 Uzo Aduba shone in a gold vintage dress and House of Lavande jewelry. She looks so good and took home the Guest Performer in a Comedy award for her portrayal of Suzanne "Crazy Eyes" Warren. Uzo thanked showrunner Jenji Kohan "for changing my life." Uzo's been upgraded to cast regular, so this award is a one-off for her!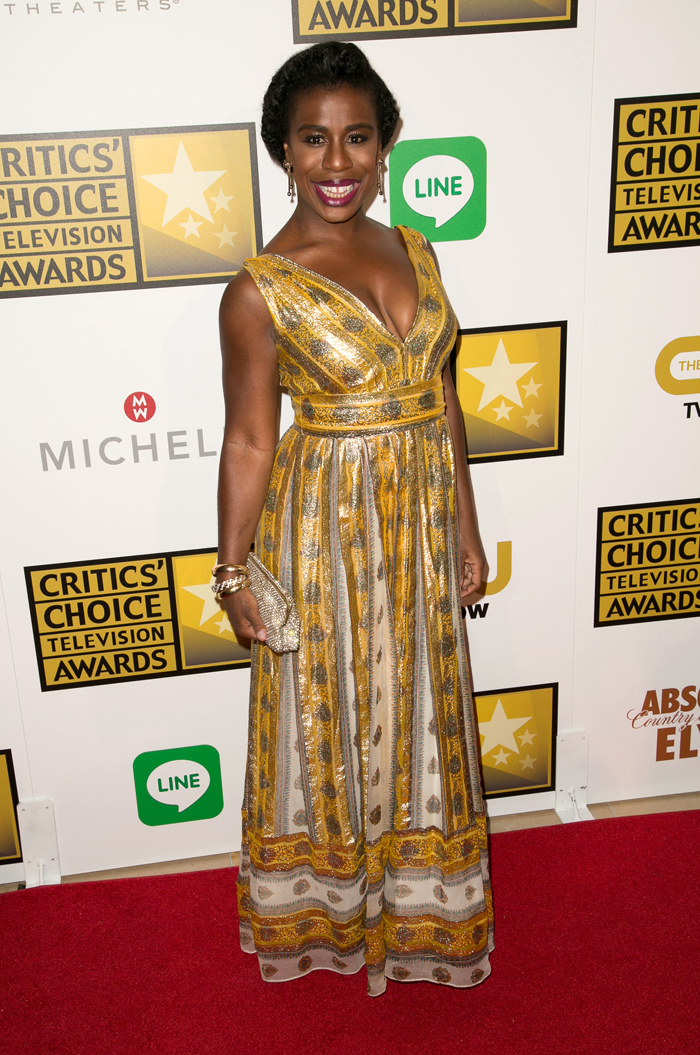 Natasha Lyonne went conservative in a Chloe dress with sheer sleeves and legs. This dress seems like a lot of fabric for such a tiny girl, but Natasha's just regaining her Hollywood footing. She's so happy to be working regularly again, and it's great to see her on television. Her curls look so soft!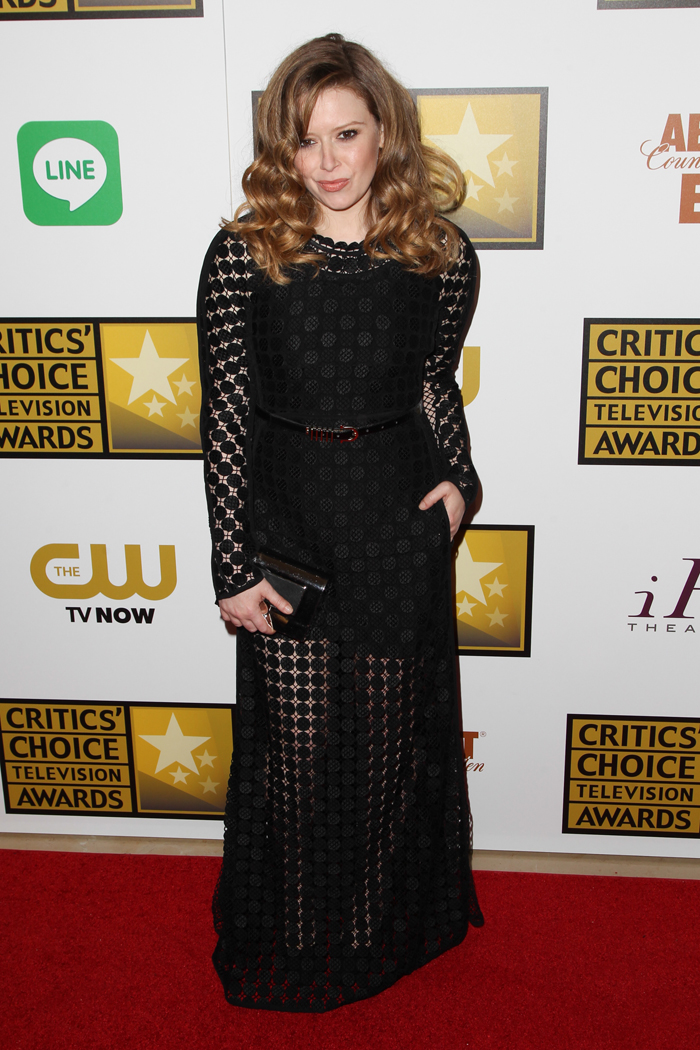 Laverne Cox brought the glamour, but I don't have an ID for this dress. She was wearing an Erickson Beamon bracelet and ring. (Update: Laverne is wearing Marc Bouwer.)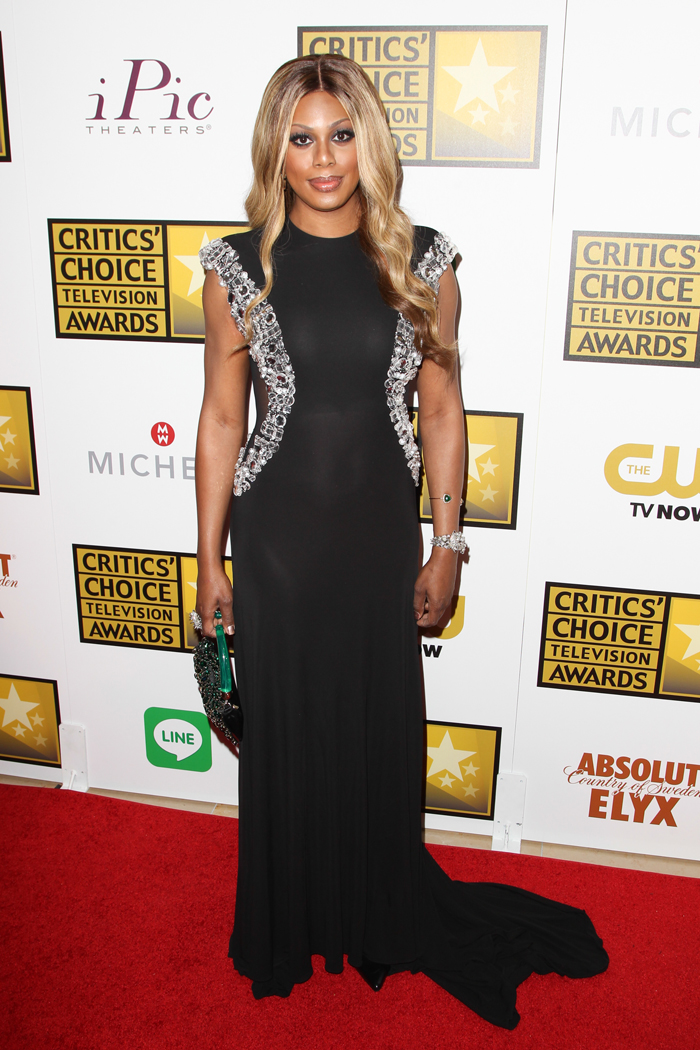 Angie Harmon isn't on OITNB (can you imagine?) but was on hand to support Rizzoli & Isles. Her bod looked awesome in a form-fitting, black Azzaro dress with a mini fishtail. This is the perfect dress for her.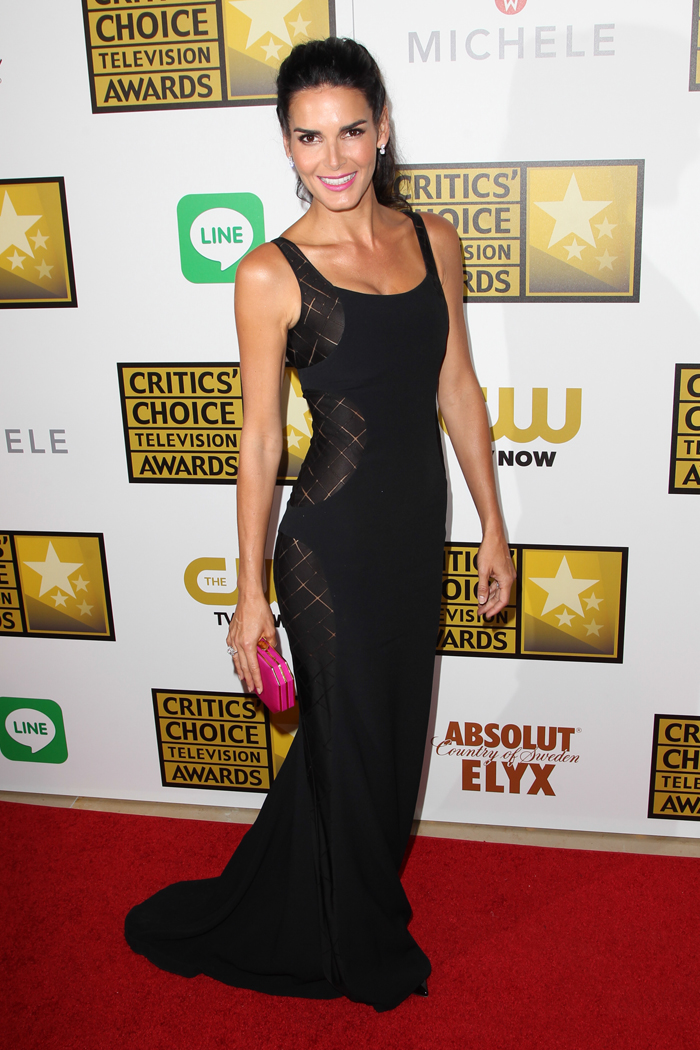 Walton Goggins brought his unconventional hotness out for the evening. He should drop Justified (it was so disappointing last season) and step into the third season of OITNB as Venus Van Dam. That would be AMAZING.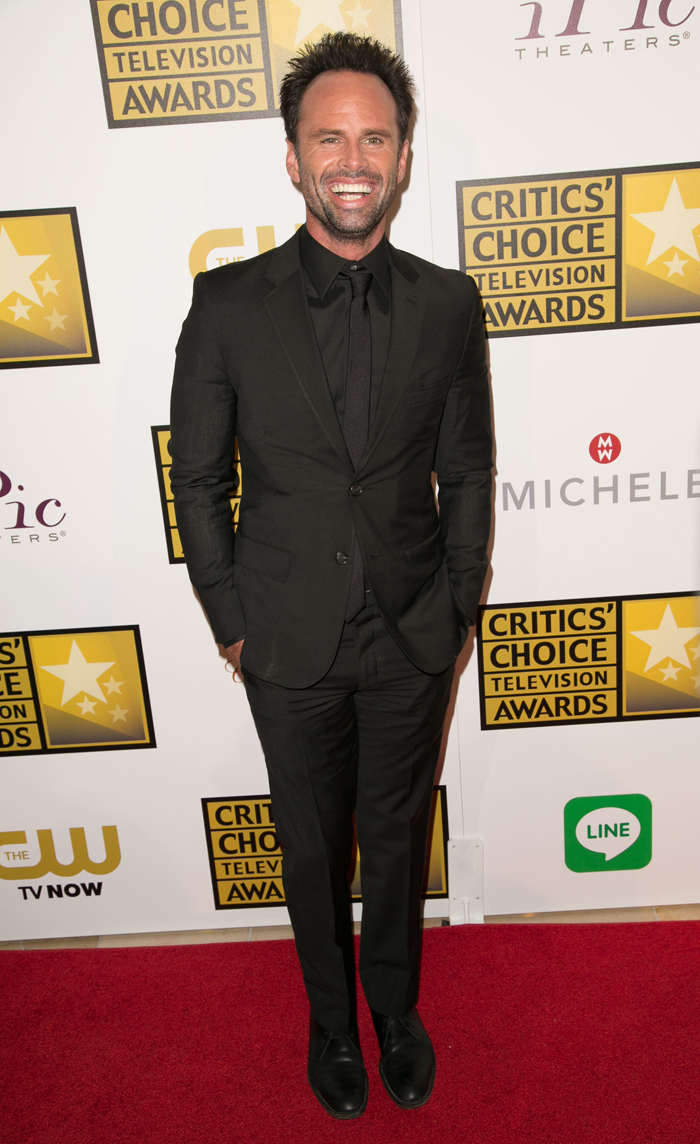 Photos courtesy of WENN