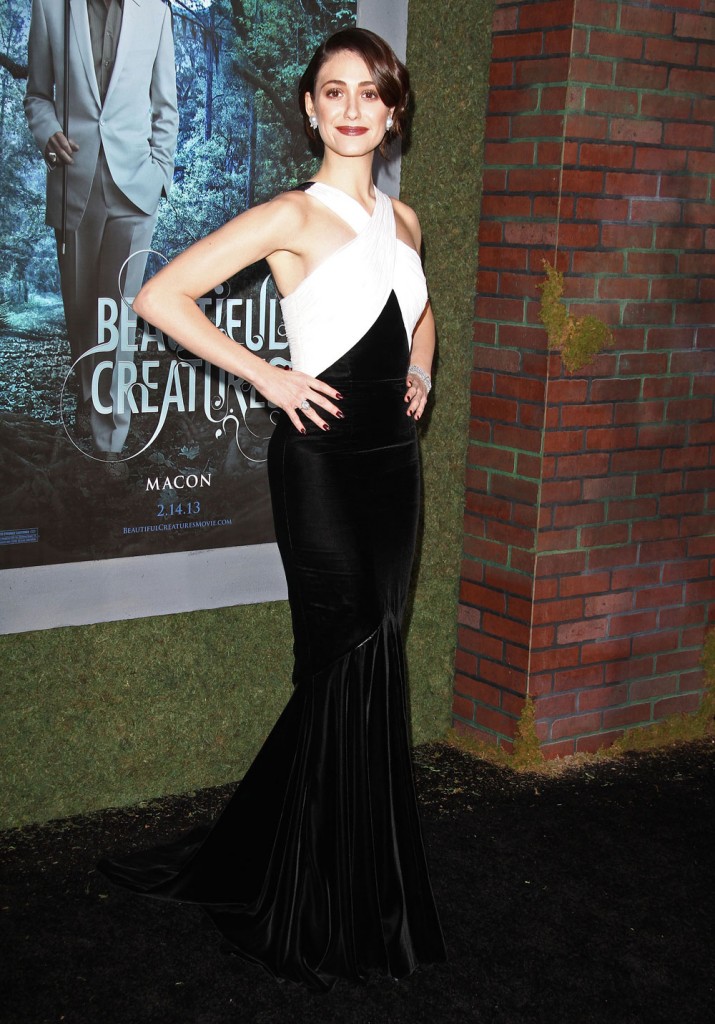 These are photos of the lovely Emmy Rossum at the premiere of Beautiful Creatures, which is out next week. It's a "supernatural love story" based on a young adult novel, and the plot sounds straight out of the CW. There are rings involved that turn color and change the wearer's fate when they reach a certain age, and the female supernatural protagonist is struggling with young forbidden love before she learns what will happen to her. Anyway it will probably be a huge hit considering the subject matter, and Emmy is in it as one of the supernatural witches, or "casters." It also stars Jeremy Irons, Emma Thompson and Viola Davis. (The young couple are new actors I haven't heard of before, Alice Englert and Alden Ehrenreich.)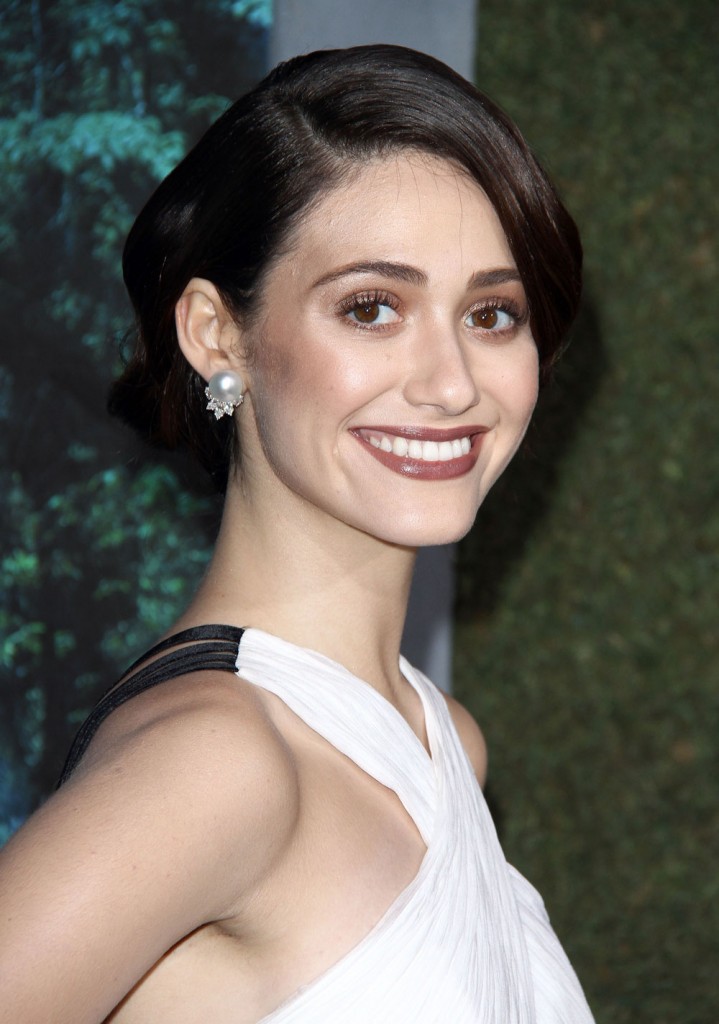 Anyway Emmy wore this kind of formal cross-bodice black and white Andrew Gn gown which wouldn't look out of place at the Academy Awards. It was a little stiff for a premiere, especially with her sophisticated hair and makeup, but it's still amazing. She looks so well put together and just beautiful. I also like how she poses like she's happy to be there but isn't haughty about it. She's not full of herself, and it shows.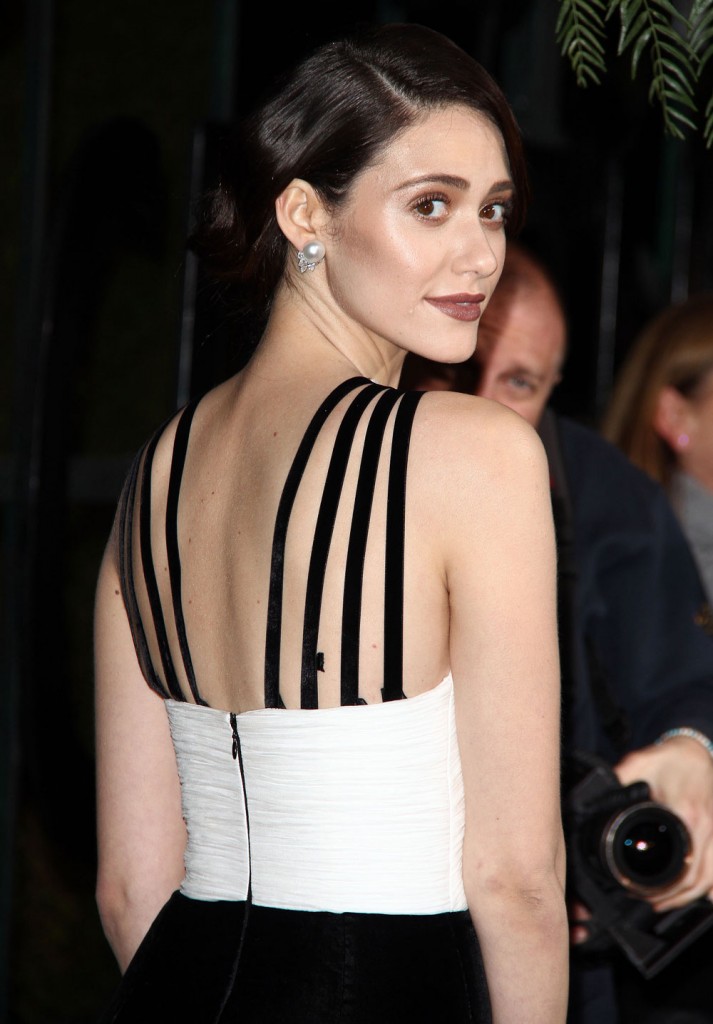 I'm a huge fan of Emmy's show "Shameless" on Showtime, having been turned on to it by an article on Pajiba. (I was going to take Kaiser's lead and unsubscribe from Showtime after Homeland wrapped, but then Shameless pulled me back in.) Emmy plays the lead deftly, her character is a young woman who has been caring for her brothers and sisters after her mom left the family in the care of her alcoholic dad. (William H. Macy plays the dad, he's awesome too, and also Joan Cusack is in it!) I was thrilled to learn, from last week's US Weekly, that Emmy is currently dating her co-star, Tyler Jacob Moore. He plays Tony the cop on Shameless, and I won't give more information or spoilers because I want you to check it out if you're inclined. The show is so worth it.
Also, here's Beautiful Creatures' main star, Alice Englert, in Elie Saab. She's 18. I thought this dress was way too frou-frou, but they like it over at Red Carpet Fashion Awards.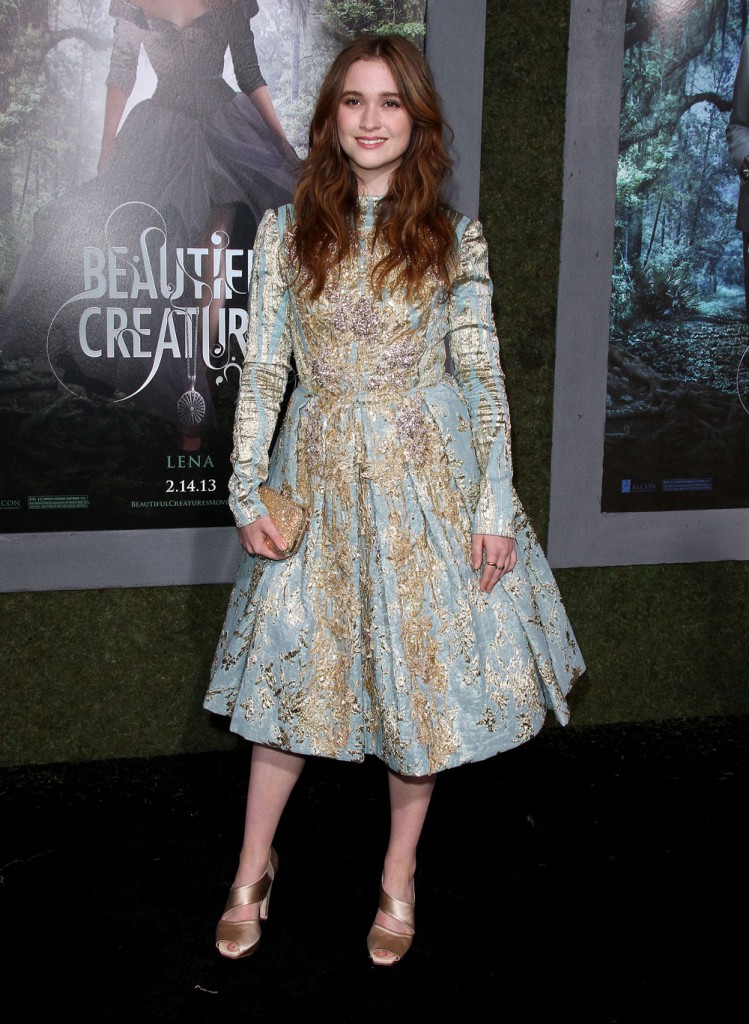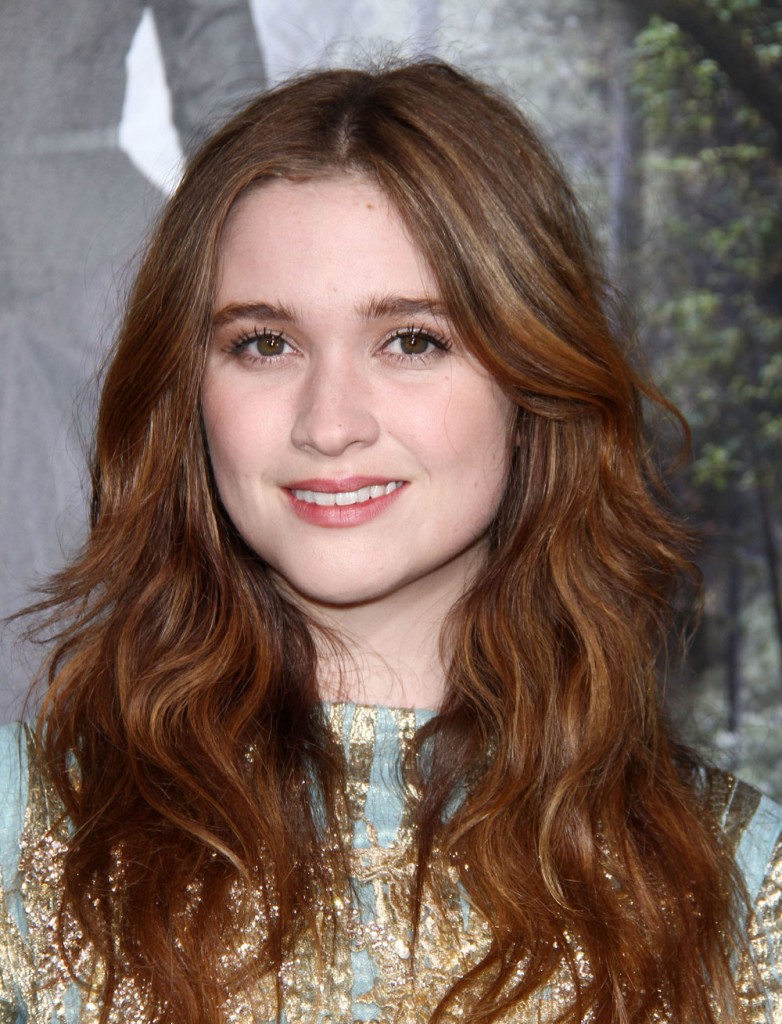 Photo credit: Juan Rico/FameFlynet