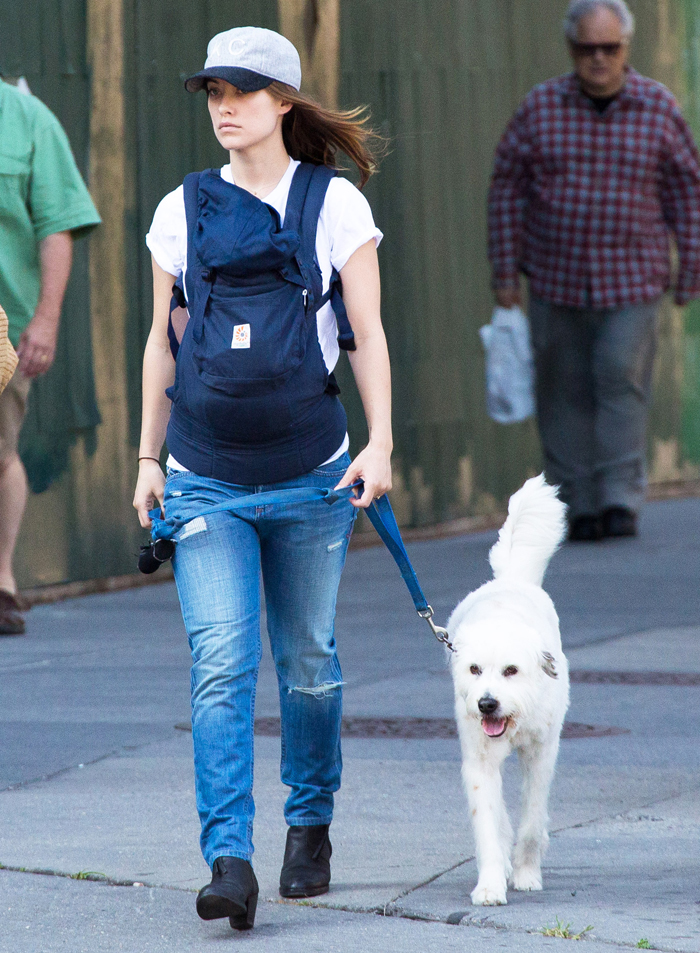 Here's a great photo of Olivia Wilde a few days ago in NYC. She's toting little Otis Alexander in a baby sling and walking her dog, Paco. For those of us who are both parents and pet owners, you recognize the amount of time it took Olivia to get out the door for this walk, right? I'm guessing … 45 minutes. Livvy decided it was time to walk the dog. She dressed herself in casual wear, and she fed and dressed Otis. Then she tried to round up Paco, but he decided to play hide and seek and tipped over a few plants. She finally secured Paco on the leash. By that time, Otis was crying because he spit up milk all over his fresh outfit. She changed Otis' clothes, and he gurgled happily before promptly filling his diaper in the worst way.
No wonder Livvy looks exhausted.
Olivia's still on promotional duties too. She's talking up her latest indie flick, Third Person (the same movie that Mila Kunis and her attitude are sort-of promoting). This is the movie I've been resolving not to see because it features Liam Neeson, 63, and Olivia, 30, getting it on as love interests. Olivia stopped by and spoke with David Letterman about how her character runs down stairs naked, "which no one should ever do on camera." Olivia was thrilled when the stair-running scene was removed. I don't blame her.
Olivia is also dealing with rude remarks from journalists about how she's "too hot" to play a writer in this film. Here's an excerpt from the GQ review of Third Person:
Third Person is another Sudoku movie. Hotel chambermaid Mila Kunis gets paired off opposite painter James Franco in one New York-set plot strand, while penny-ante fashion grifter Adrien Brody pursues an enigmatic Gypsy dame (Moran Atias) in Rome. Liam Neeson, meanwhile, is a novelist juggling hotcha mistress Olivia Wilde and, at long distance, estranged wife Kim Basinger during a jaunt to scenic-as-ever Paree.

Neeson and Wilde get up to some believably wayward antics: games, one-upmanship, the kind of desire for each other that comes from old acquaintance rather than novelty. She's supposed to be a writer too, but your belief in that won't outlast Wilde scampering naked through hotel corridors once Neeson playfully locks her out of his room. With that tush, who'd need to be literate? Who'd want to?
[From GQ]
Olivia's response is pretty classic. I can't possibly add anything that would make this better.
HA. Kiss my smart ass, GQ. "@Jezebel: Olivia Wilde's ass too nice for her to play a writer, says GQ review http://t.co/WJx8BbjWgJ"

— olivia wilde (@oliviawilde) June 25, 2014
Here are some pics of Olivia before and after visiting Letterman. She's in Stella McCartney. Holy horizontal stripes!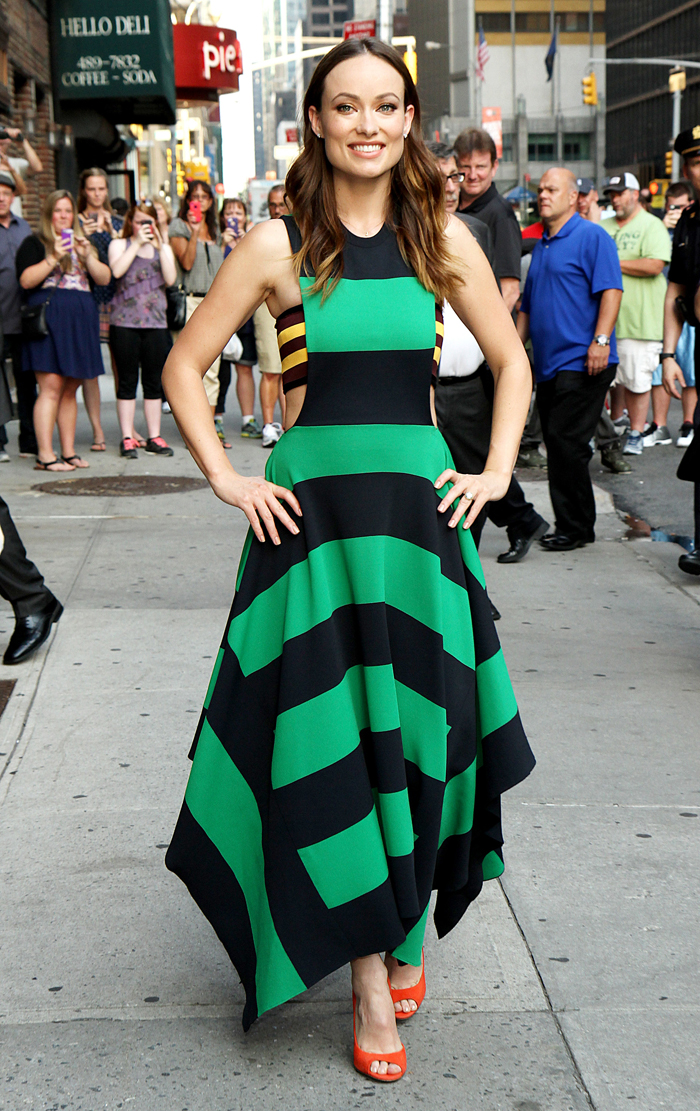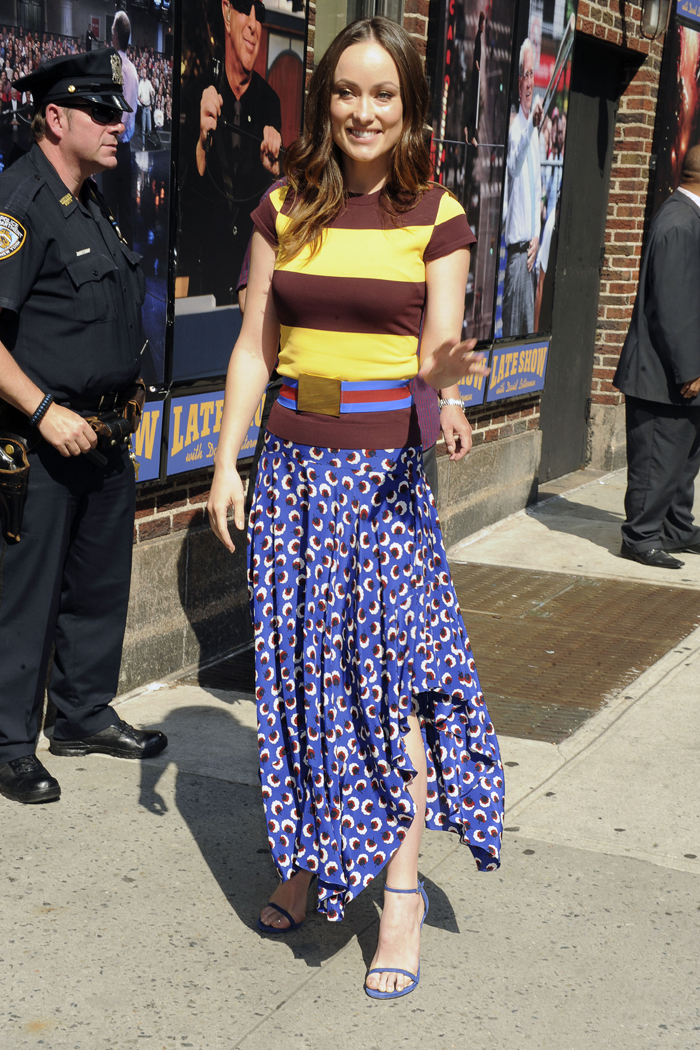 Photos courtesy of Fame/Flynet & WENN