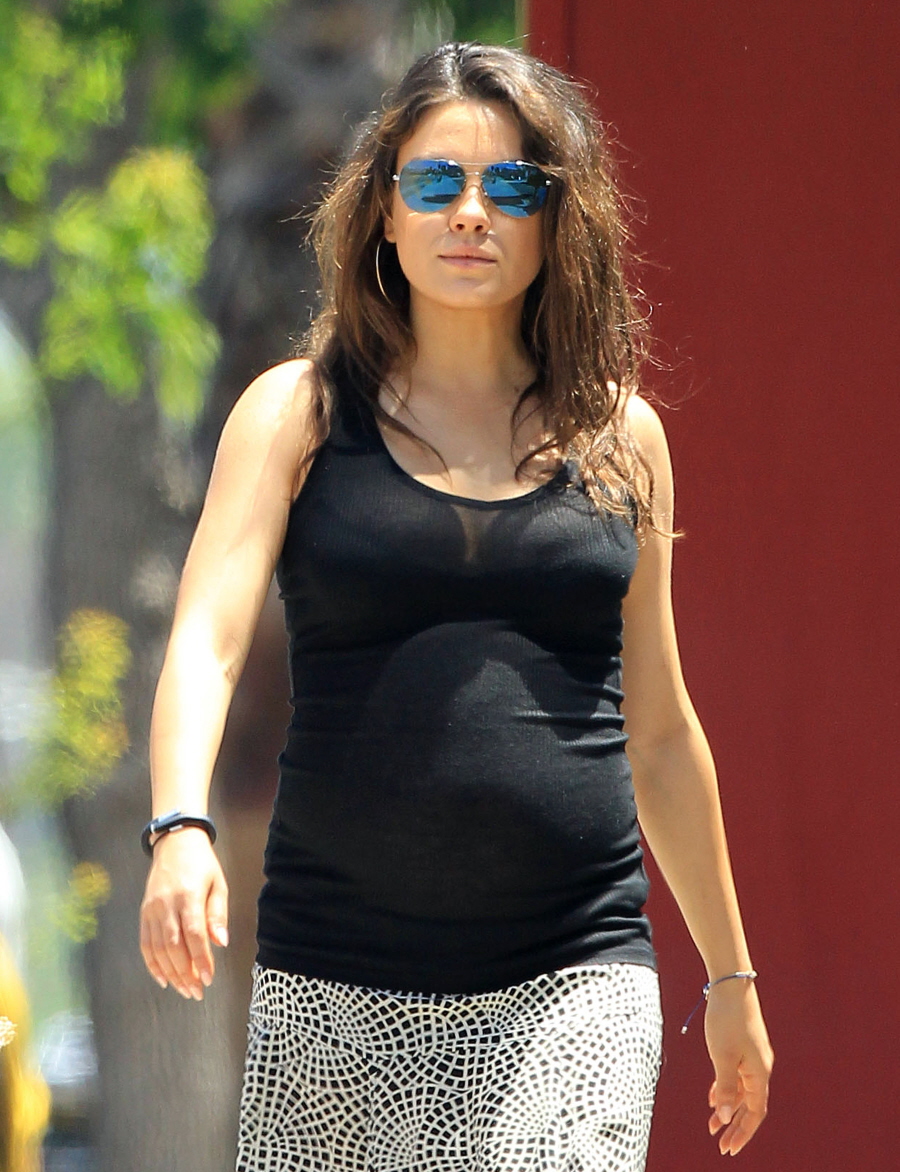 I always like to take a moment to appreciate when a celebrity understands that being engaged and engaging with the press is part of their job. It's fine if an actor wants to say, "It's just about the art," and then proceeds to rarely do press for their films, but the only one who gets away with that is Jack Nicholson. Everybody else has to do press, so why not try to act like it's part of your job as a professional actor, act like it's part of the reason you make millions of dollars for a few months of work? I appreciate the actors who make an effort to give a good interview, like Channing Tatum or Emma Thompson or Jeremy Renner. What I don't appreciate is when a celebrity can't make up their damn mind about what is and is not "okay" to talk about.
Case in point: the last major interview Mila Kunis gave was to Marie Claire. She was funny and interesting, and she talked about her pregnancy, her pregnancy boobs, how her vadge is going to be destroyed and how she doesn't want Ashton to see her vadge getting destroyed. The problem is that once you've let the genie out of the bottle, you can't then get in a snit when other journalists ask you similiarly personal questions. If you don't want to answer the questions anymore, fine. But don't cop an attitude like those questions are beneath you. That's exactly what happened when Mila did a phone interview with the New Jersey Star Ledger. I feel for this journalist, and kudos to him for explaining exactly how painful this interview was. I like that his editor didn't make him turn it into a fluff piece. You can read every painful word here. Here are some highlights:
When asked how she's feeling: "I don't talk about that for publication," she says coldly.

When asked if she's shifting to a career based in indie dramas: "Not really, because in the middle of all that I still did `Oz (the Great and Powerful)' and I still did `Jupiter Ascending,' so that sort of destroys your assumption."

Immigrating to the US from Ukraine: "I've talked about me moving to America in a hundred interviews. It's the most mundane subject possible, it's like everyone's immigrant story. It was much harder for my 13-year-old brother, it was much harder for my parents."

The current situation in Ukraine: "I know what your next question is so let's just skip it. You're going to ask me what I think about what's going on now in Ukraine. Just because I lived there until I was seven doesn't mean I identify with Ukraine. It just seems weird to do an interview about 'Third Person' and then it becomes about Ukraine, and that's the headline. I do interviews and they seem like they're supposed to be one thing, and the writer has an idea, and then they become something else."

Shifting from comedy to drama: "I hate when people ask me this question. People have this misconception that comedy's easy… I'm always looking for challenges and I find a lot of things to be challenging. It can be the director, the producer, a lot of things. I just want to work with people more talented than I am that I can learn from."
[From The New Jersey Star-Ledger]
If you want a better sense of how bitchy she came across, I would suggest reading the whole thing. The guy even theorizes that she's just having a bad day, or that she feels sick or something, because her "coldness" really comes out of nowhere at the beginning of the interview and hovers throughout the whole piece. I mean, who answers "I don't talk about that for publication" when asked "How are you feeling?" LOL. I have to say it… Ashton Kutcher's douche has really rubbed off on her.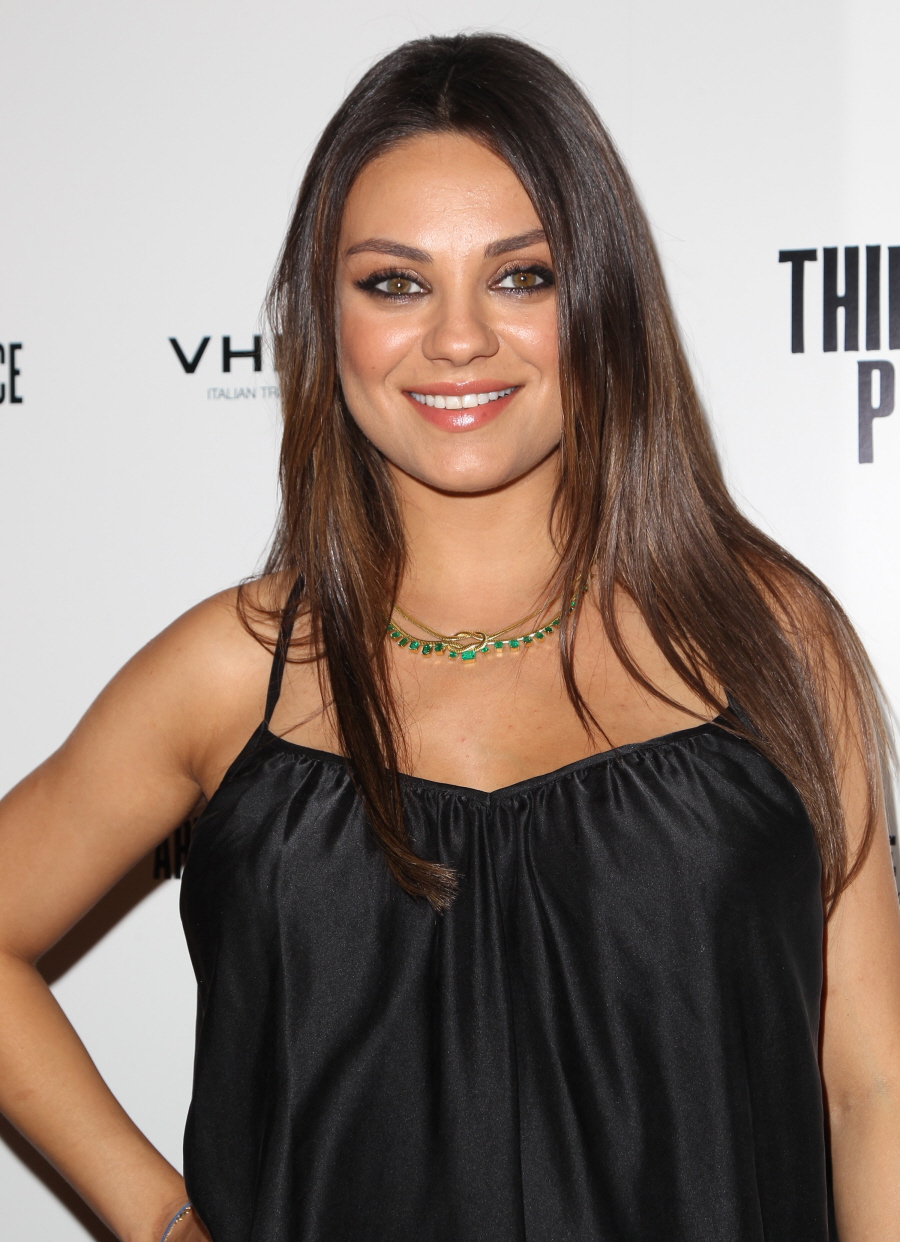 Photos courtesy of WENN.