Ladies and gentlemen, Otis Alexander Sudeikis has LEFT the building! (I'm the building) pic.twitter.com/uHfY3adroc

— olivia wilde (@oliviawilde) April 23, 2014
Olivia Wilde took to Twitter last night with a very important bit of news. She has fulfilled her goddess intentions by birthing her first child with fiancé Jason Sudeikis. Olivia gave birth a a couple of weeks early, but mother and child are both healthy. The baby is a boy (we knew that already), but the name is a good one: Otis Alexander.
I love that Olivia made the announcement herself on Twitter instead of through official PR channels. She probably won't sell her baby photos because she and Jason seem pretty low key. Olivia doesn't hide her face from the paps, but I doubt she calls them since she's often papped without a shred of makeup. Yay for Olivia making the announcement on her own terms. Jason's not on Twitter, but I assume he was game for this method of introducing their baby to the world.
What do you think of the name chosen by Olivia and Jason for their boy? I'm really partial to the name "Otis" for personal reasons, but it's also an unusual name for this day and age. It's an old-timey and soulful name, and of course it brings Otis Redding to mind. It's not too quirky and "Pilot Inspektor"-y. Otis is just right. Otis is going to be a really cool kid with parents like Olivia and Jason.
The only bad thing about this story: We have to (temporarily?) say goodbye to the best pregnancy style of the year. Congrats to Olivia and Jason!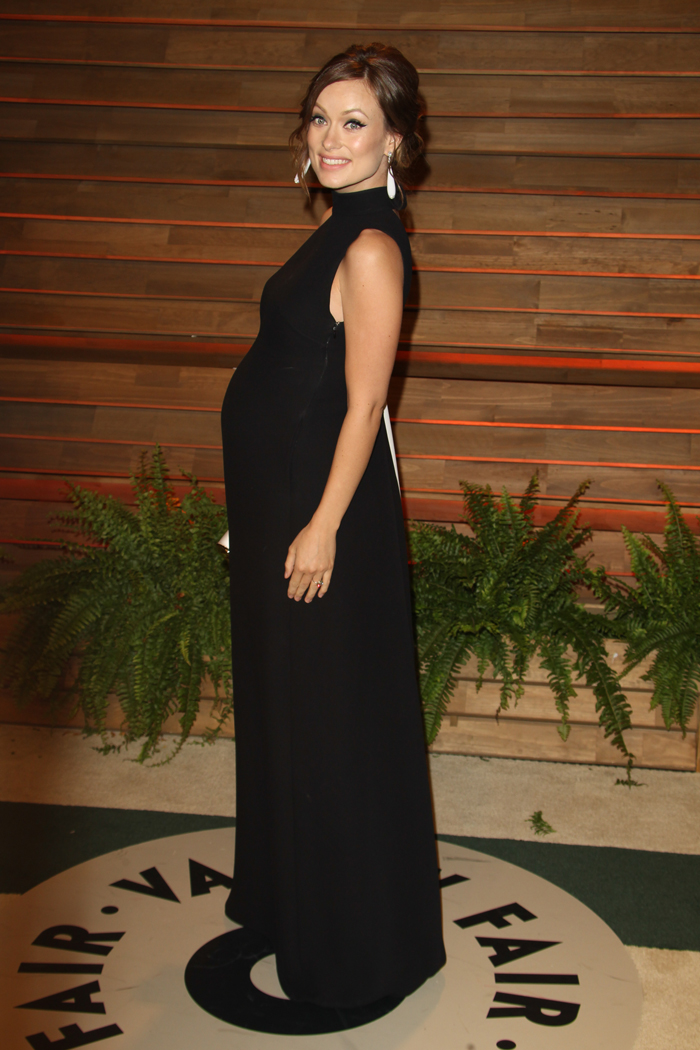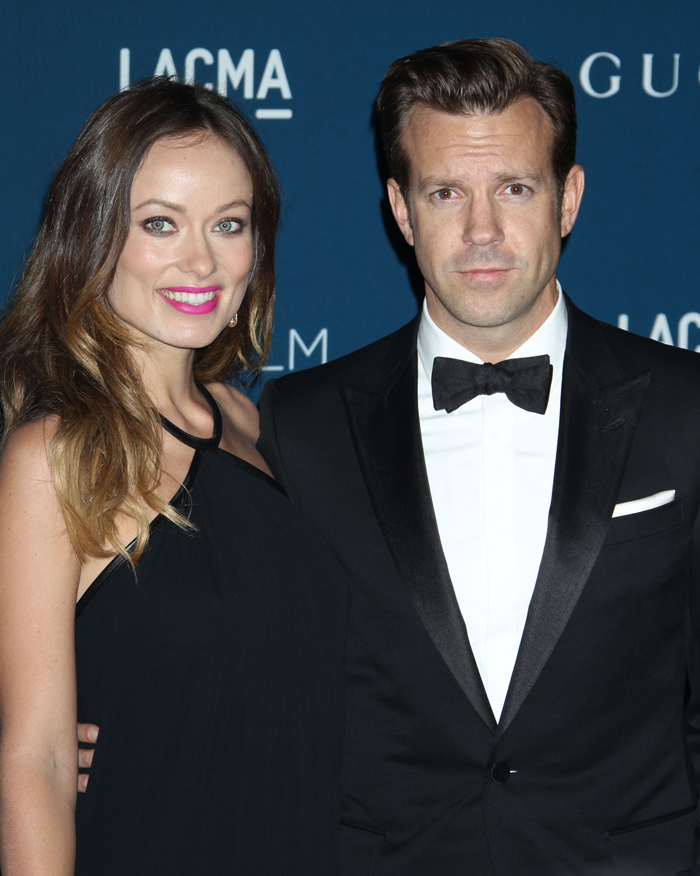 Photos courtesy of Fame/Flynet & WENN