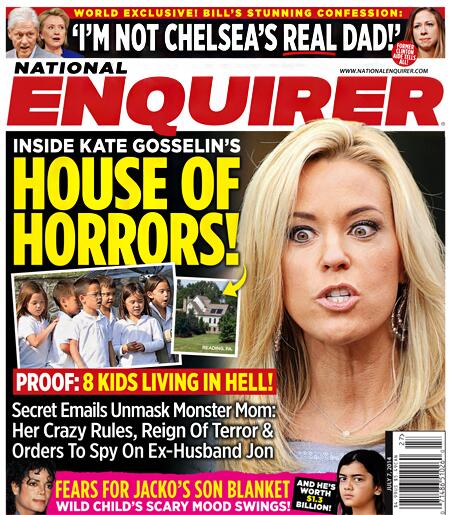 Kate Gosselin has proven time and again that she's an unpleasant, demanding piece of work. We've seen her personality on her reality show, on Dancing with The Stars, and even in brief TV interviews. She's not a nice person, and it's easy to imagine how hard it must be to live with her.
So that's part of the reason it's strange to me that outlets are running details of a book we first heard about two years ago, Kate Gosselin: How She Fooled the World, as if this is new information. Kate succeeded at first in having the book blocked, and she sued the author and her ex husband, Jon, for digging into her personal digital files for source material. It's available on Amazon again so I suppose the author must have won some legal battle to release it. (Based on excerpts I saw on the author's blog, it seemed very poorly written and I wouldn't bother reading it.)
Author Robert Hoffman has released the book again and details are coming out which are of course not flattering to Kate. To those of us who pay any attention to her, it's not news that she practices corporal punishment of her kids, or that she runs the household with an iron fist. The Enquirer is making this their cover story this week though, and here's what they say about it:
In an Exclusive special investigation we uncover the truth inside "Kate Plus 8"'s family compound.

Reality TV mom Kate Gosselin is a "witch on wheels" who terrorizes her nannies and orders her kids around like a drill sergeant, say sources.

Kate not only demands her help complete a back-breaking regimen of daily household chores, she also expects them to clean up after her chickens, The ENQUIRER has learned.

The hard-driving 39-year-old mom's rulebook, the "Gosselin Manual" – obtained exclusively by The ENQUIRER – spells out the duties that she expected her nannies to perform while she gallivanted around the globe for work and lavish vacations.

In addition to watching her brood, Kate demanded that her help handle cooking, laundry, landscaping, pool maintenance, trash duty and even tend to her flock of chickens.
I don't think it sounds so unreasonable to have a list of tasks for staff to do, including cleaning up after chickens if it needs to be done. This is Kate, though, it's probably unreasonable the way she wants everything done a certain way or there will be hell to pay. The Daily Mail has more from the book, including a disturbing incident in which Kate tried to push one of the kid's faces into dog poop, and the fact that Kate was also abusive to the family dogs. Horrible and cruel, but we've heard these stories before.
Kate has been trying to promote her TV special, the second segment of which airs tonight in the US. Two preview clips have been released ahead of the show, one of which has Kate claiming that she sometimes cries because things are hard for her as a single mom. She said "It was never my intent to portray myself as superwoman or whatever. I mean, I cry behind closed doors, I struggle… When I'm worn out I just need to remind myself and take a step back and say 'it's you're one shot, you're going to mess up, but just don't give up.'" Is she talking about her kids or her career?
Kate also recently claimed that the only reason she's still on TV is because she needs to support her kids. She said "If there was another way to singly support eight children, you would not know this name and I would be on an island, and so would they. You would never hear from us again." She has a nursing degree, she could 'support' her kids with that type of work easily. This is her go-to line when it comes to her choice of a career and it's getting old.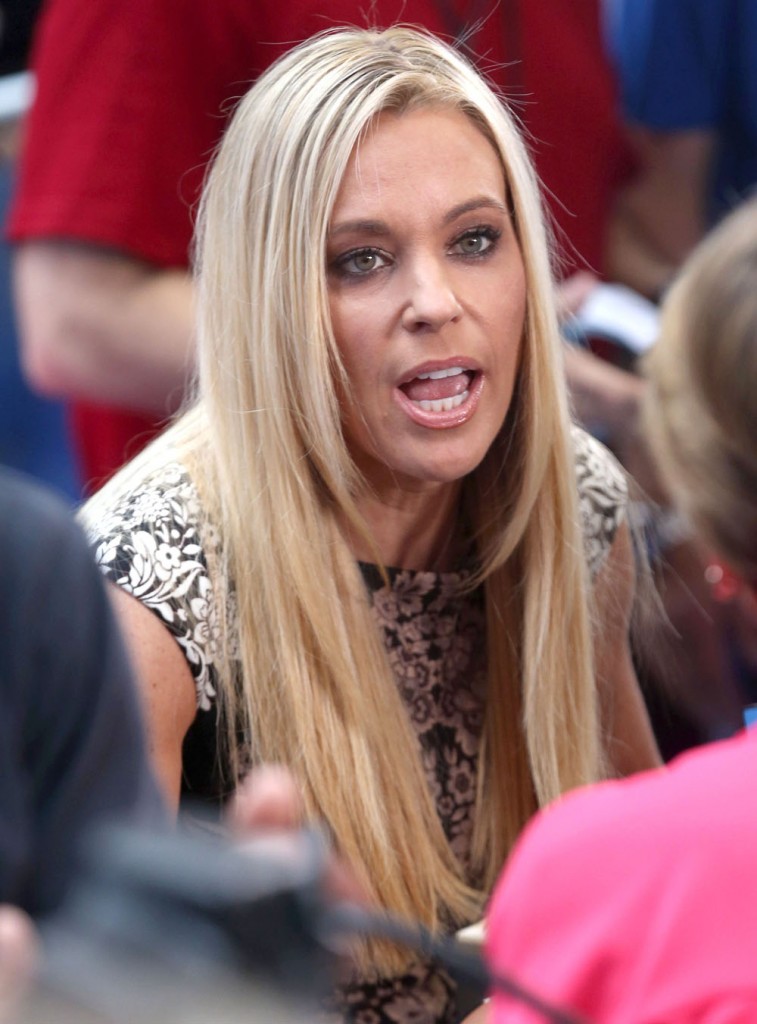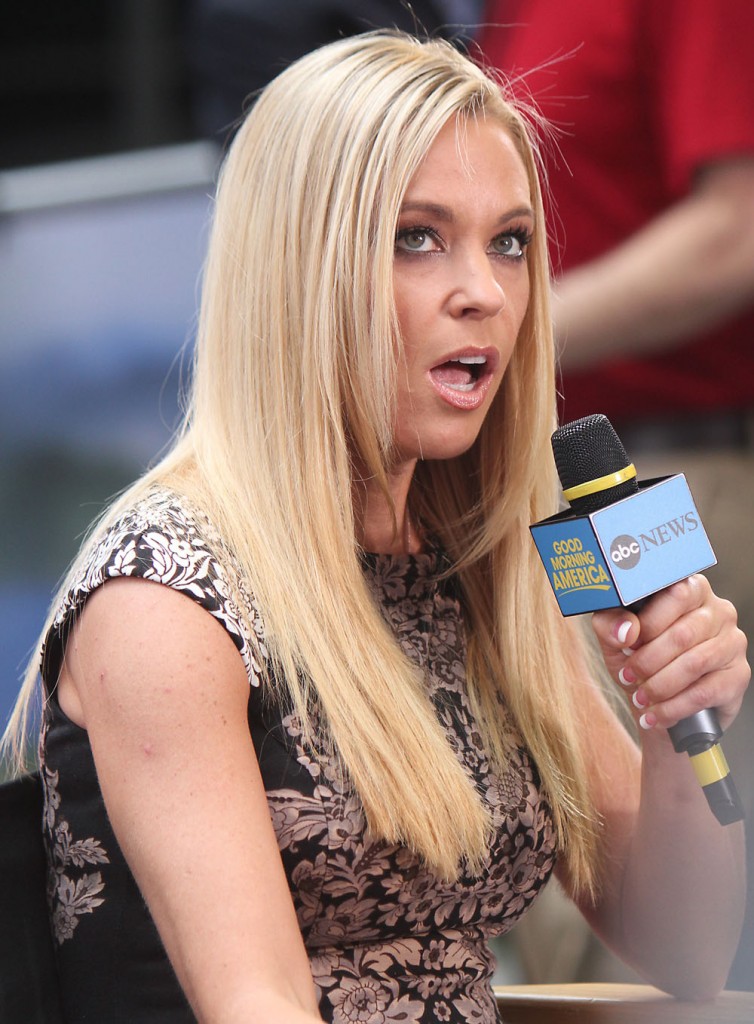 Kate is shown on GMA on 6-19-14. All the photos were like this, I didn't just pick the worst ones. Credit: WENN and FameFlynet