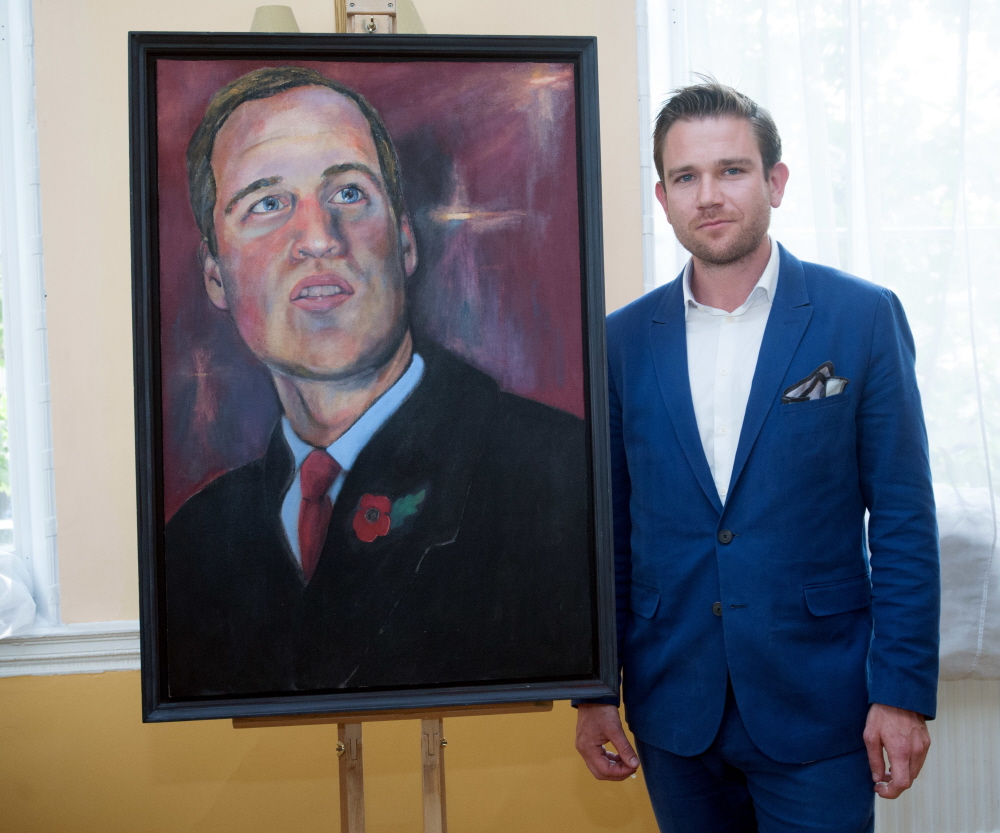 I think portrait painting is a lost art. We no longer have much of a need for it these days, because for the most part, we consider photographs to be "formal portraits." Whenever someone important needs a portrait, it's always weird to hear that there's a line of old-school portrait painters just waiting for the gig. Royals still sit for portraits. And sometimes the results are mixed. Like these photos. Painter Dan Llywelyn Hall unveiled his new portrait of Prince William at Gwydyr House yesterday and OMG YIKES.
Just how bad is this portrait? REALLY BAD. This isn't even the first royal Hall has painted. He painted the Queen last year, and that portrait was widely slammed (I'm including that image below). Personally, I think this William portrait is WAY worse than the Queen's. Hall titled this portrait "Fatherhood" (???) and he included the red poppy that William often wears because the painting is going to be sold at auction "in aid of The Victoria Cross Trust and War Memorials Trust." Hall said: "Fatherhood is a portrait about a universal theme: the concerns, hopes and aspirations of a family man." Er… really? Okay. I do think the artist is hot though. But maybe not so much with the painting, mmkay?
I think this portrait of William is worse than Kate's Portrait of Dorian Gray-looking Ghost Duchess thing from a few years ago. Although now I can't wait for Hall to try his hand at painting Kate. OMG.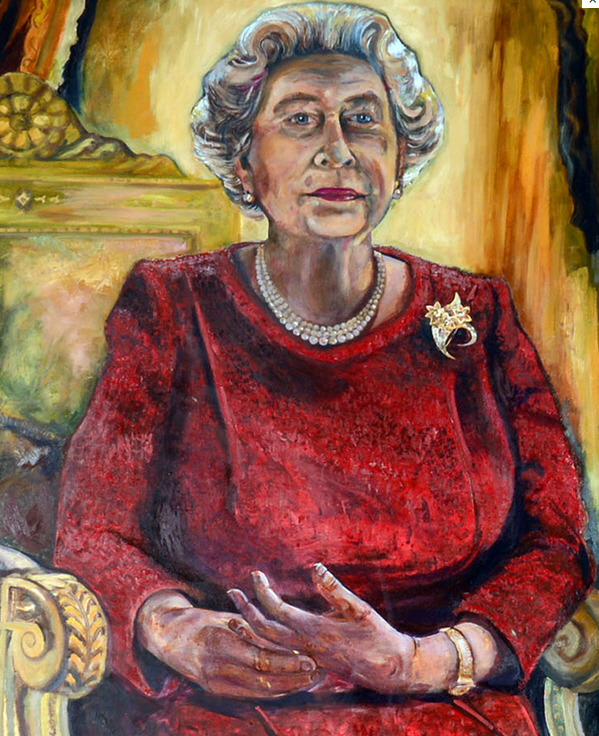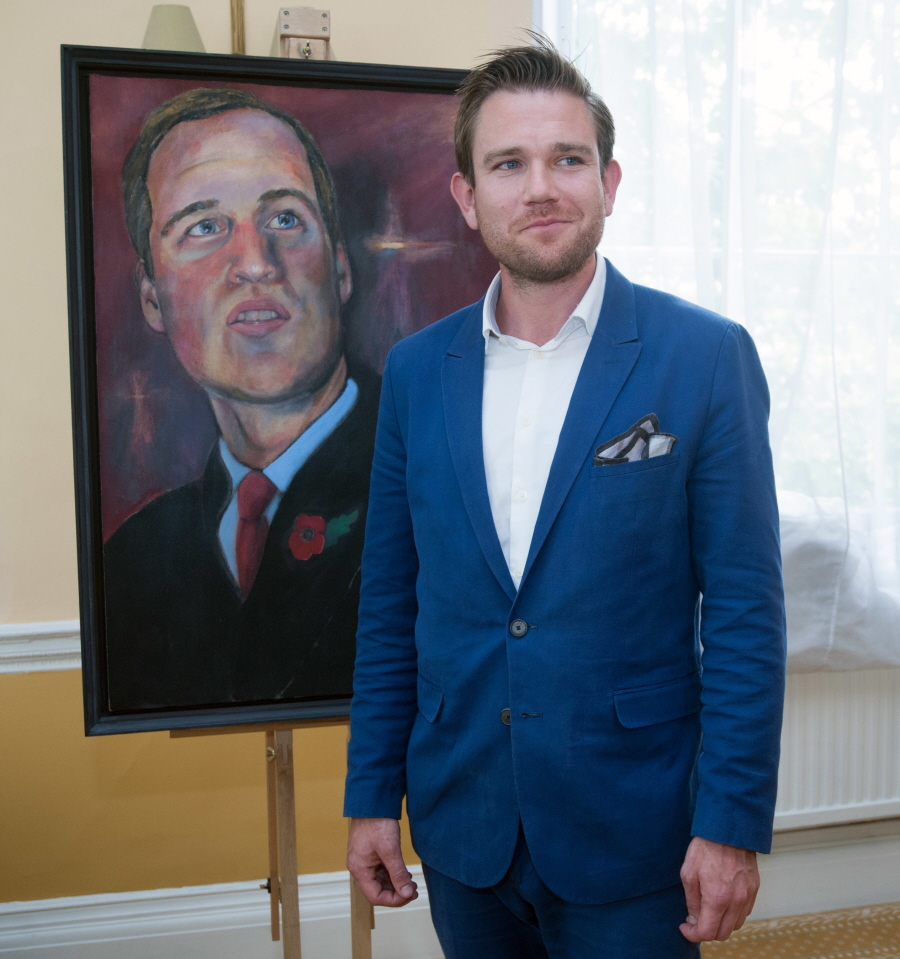 Photos courtesy of WENN, Fame/Flynet.