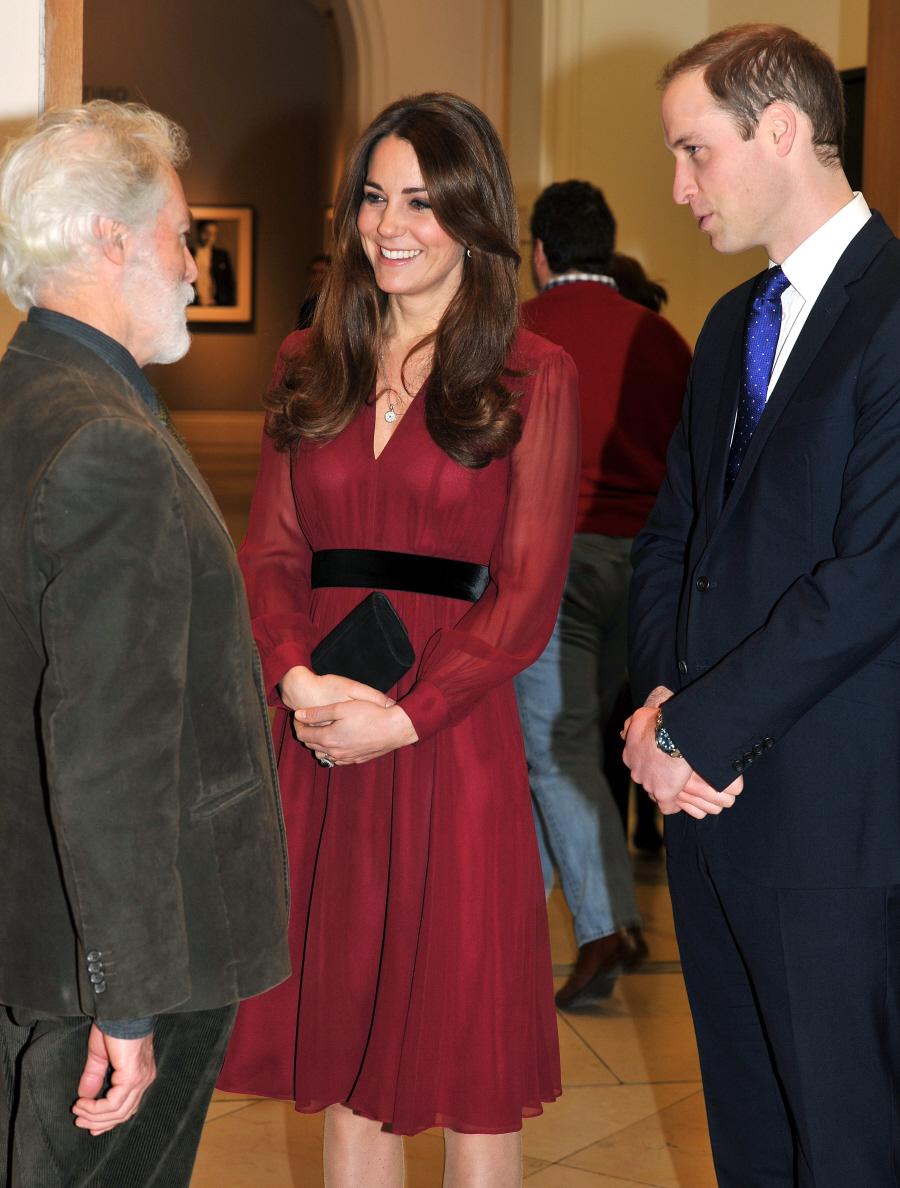 Duchess Kate came out of hiding! Kate and William went to the National Portrait Gallery in London today for the official unveiling of Kate's new (and first, I think) portrait. Before we talk about her fashion, let's just get the portrait stuff done, okay? Because the portrait is TERRIBLE. It's not her fault – the artist, Paul Emsley, kind of went out of his way to make Kate look old, sad, exhausted, constipated and smug. At various times she'll look tired or something, but she rarely looks this bad in public! I don't know why the portrait didn't involve Kate's toothy smile, or why THE SAUSAGE CURLS MUST BE MAINTAINED AT ALL TIME, as if the sausage curls now officially belong to the British zeitgeist. I also think this is how Kate looked before she had her subtle eye work done before the engagement announcement. Here's the portrait… prepare yourselves: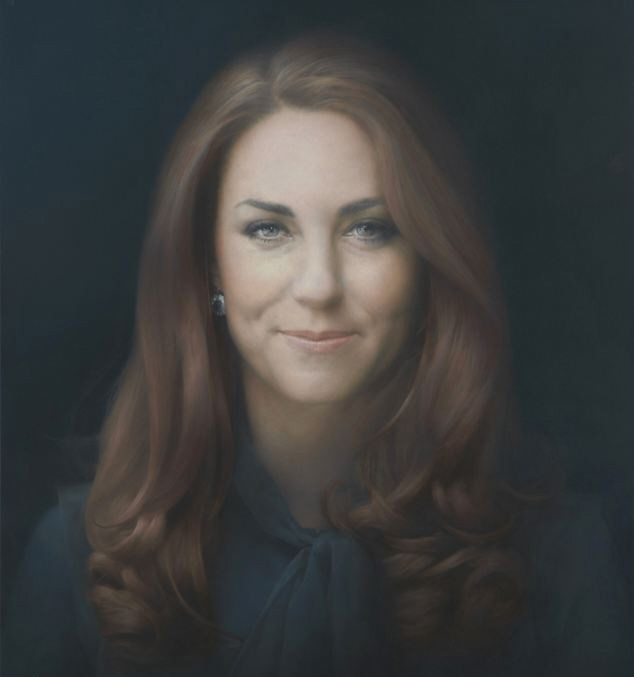 It's just terrible, right? All of the art critics think it's awful too, with the Mail's art critic even going so far as to call it "rotten". Kate said she loved it, though. At the unveiling, she said, "I thought it was brilliant — it's just amazing — absolutely brilliant." William said it is "absolutely beautiful" too. And Kate thanked the artist for doing it.
As for how Kate looked at the unveiling… she looks okay. She doesn't look like she's put on any weight at all, and I can barely see anything of a bump variety. Sources claim that she's already in her second trimester too, which worries me a little bit, but some women are just slow to gain pregnancy weight I guess. Her dress is from Whistles, and it's cute. She really loves that '80s styling, doesn't she? Because this dress would have looked completely appropriate on my dad's secretary in 1983, sheer sleeves and all. By the way, as it turns out, Kate did NOT spend her 31st birthday quietly at home in Wales. She and William and the Middleton family went to see a Cirque Du Soleil show in London. Hunh.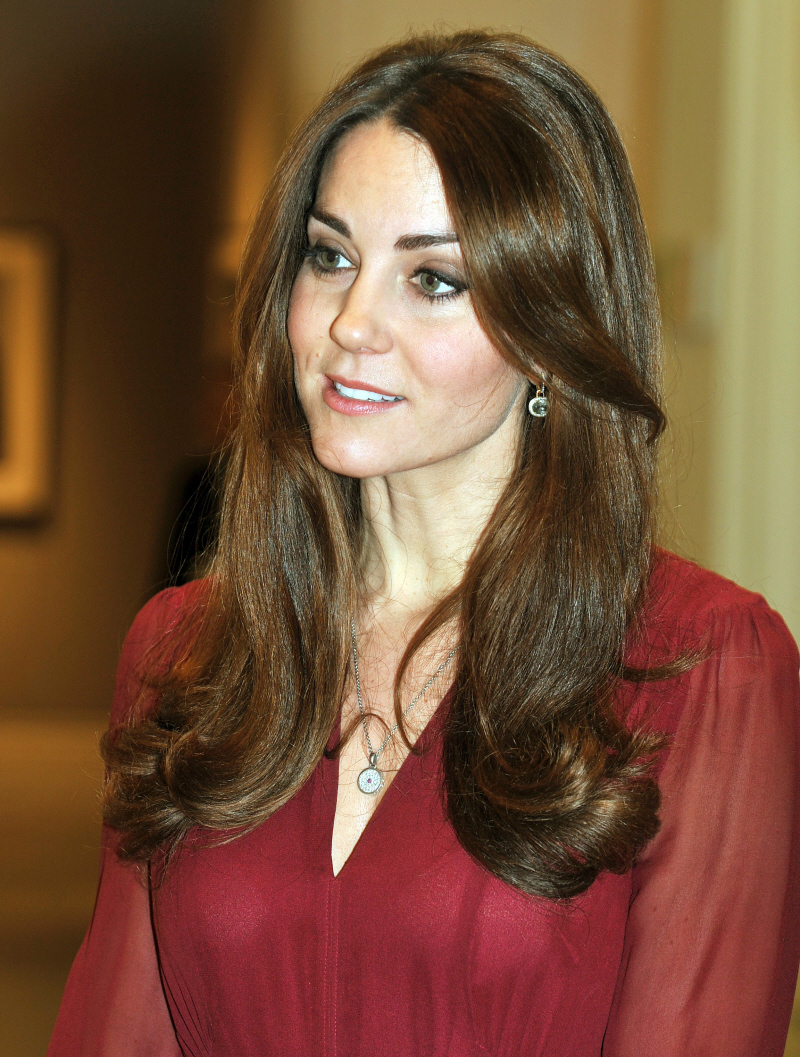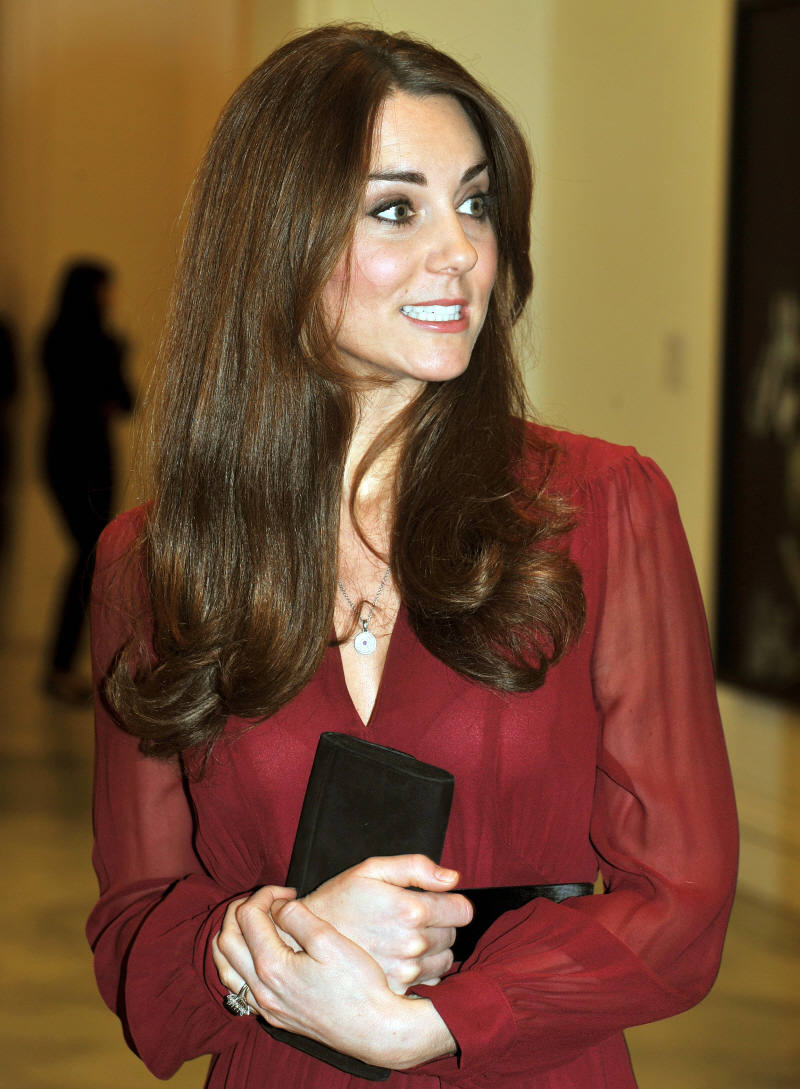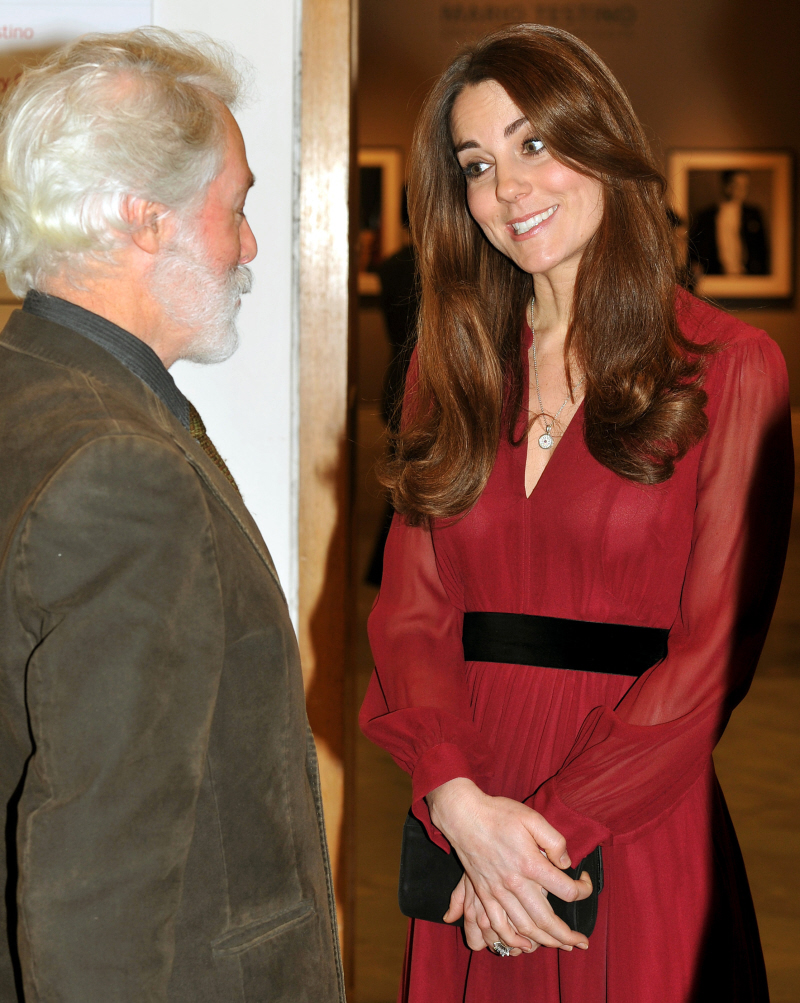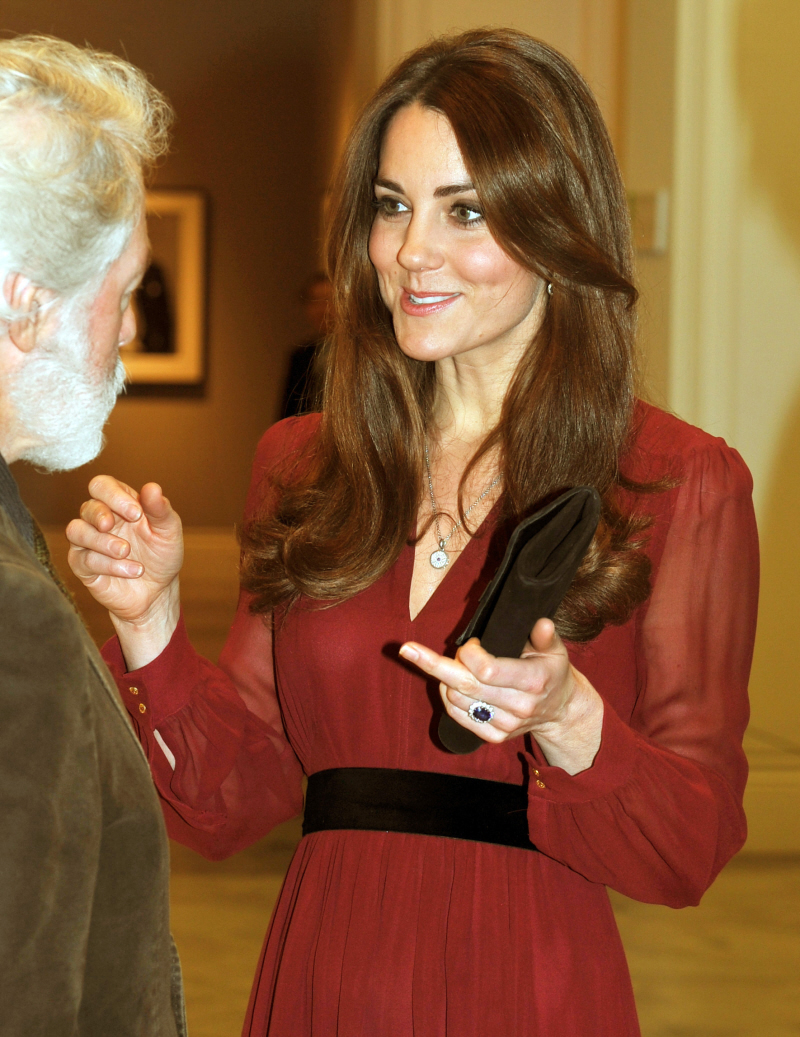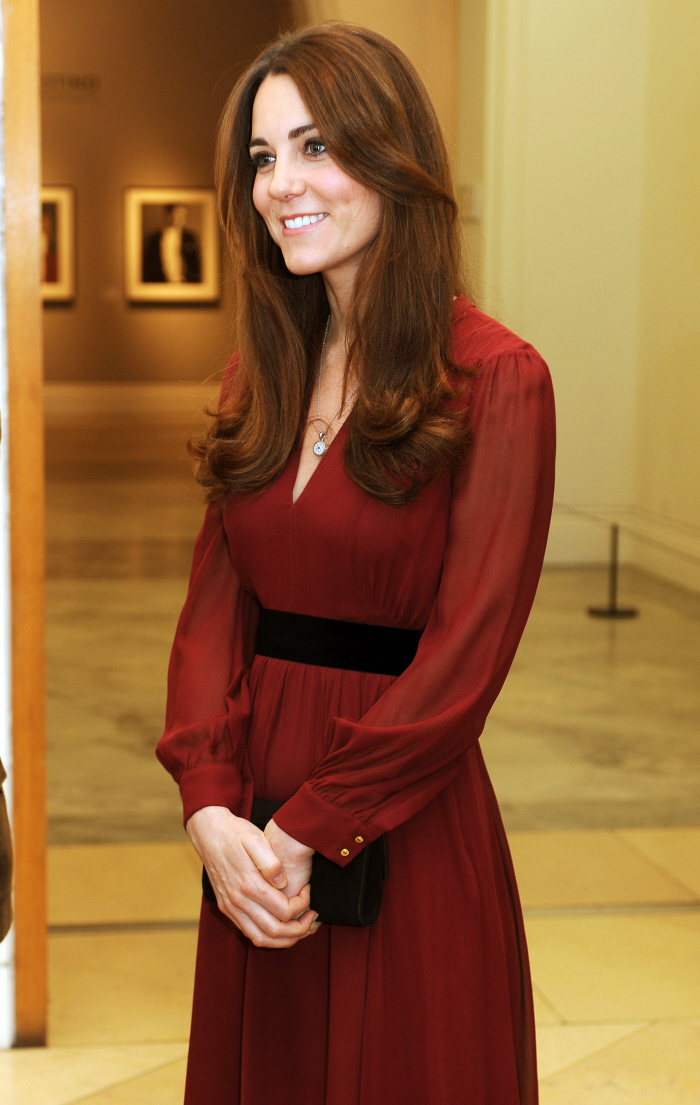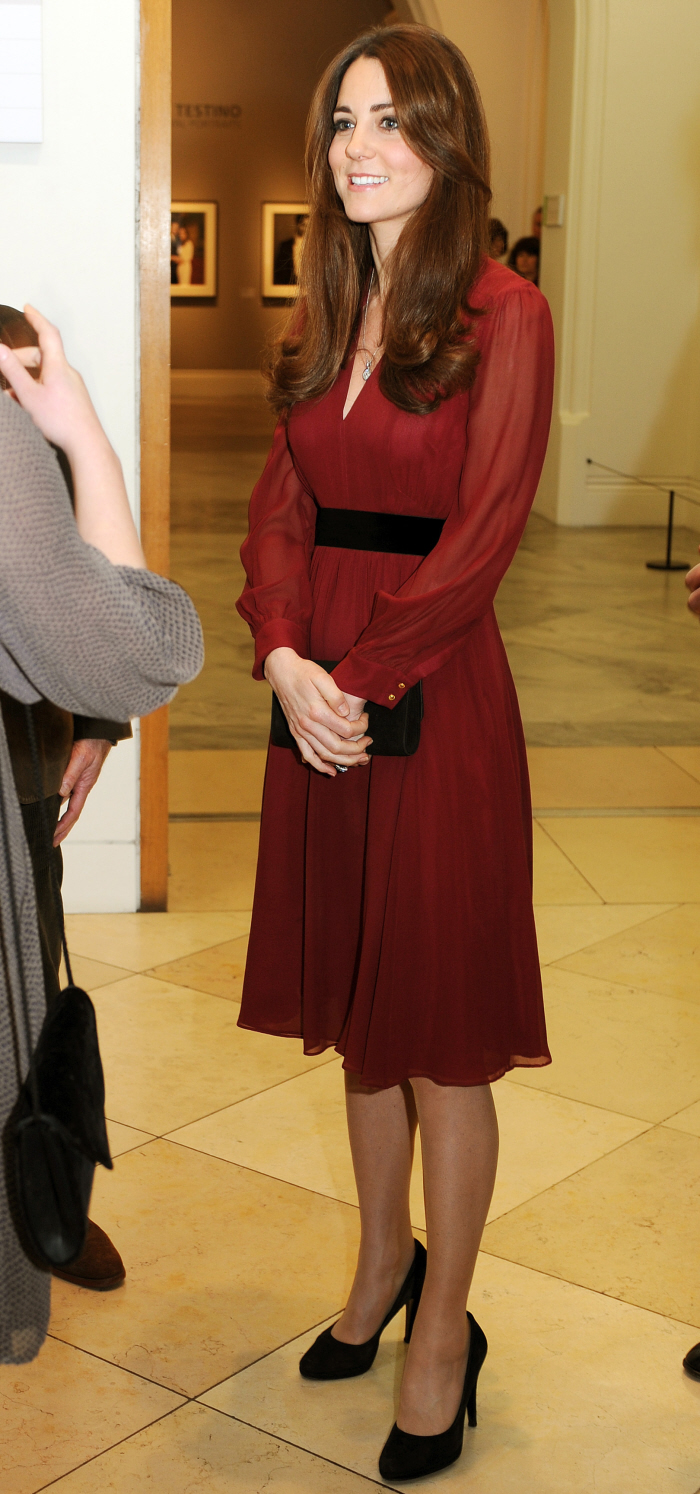 Photos courtesy of WENN.