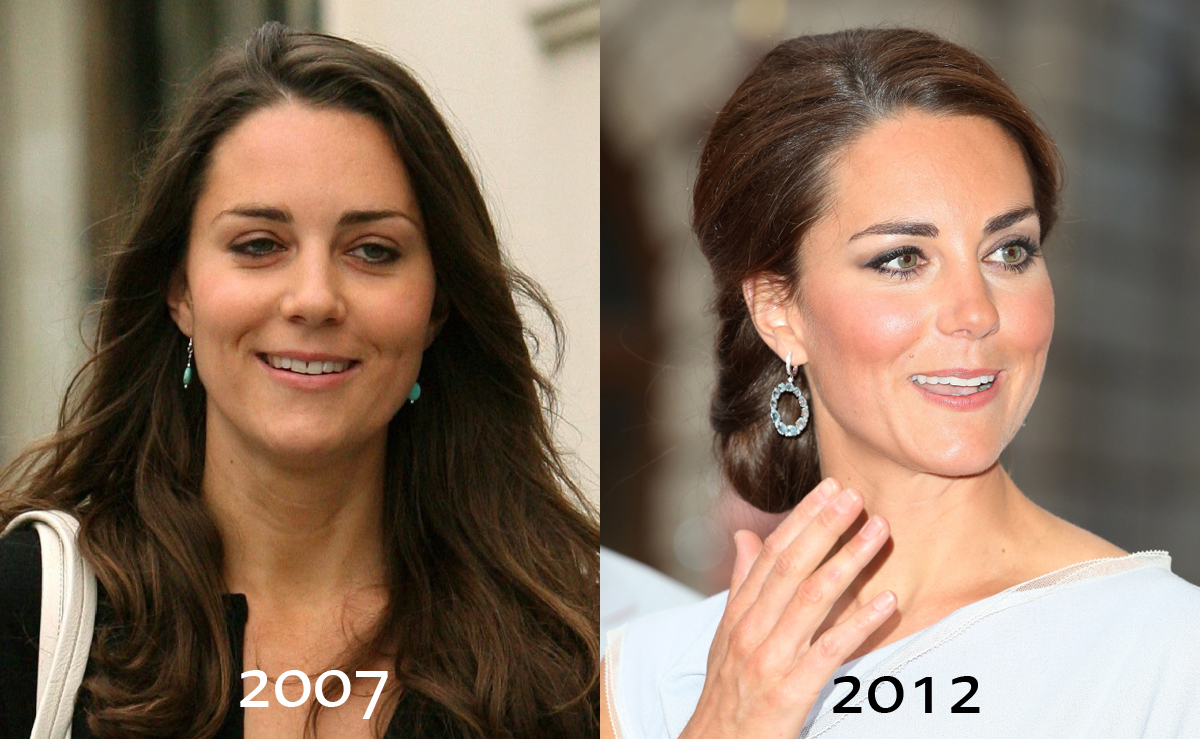 I mentioned this story yesterday, but why not devote a post to it separately now that I've gotten a chance to read the whole little story in In Touch Weekly? ITW has some kind of Botox expert willing to go on the record saying that he thinks Duchess Kate is full of Botox and fillers. Now… I'm not trying to start a Kate Flame-War, honestly. But I think there's a little something to this. I personally think that Kate had some subtle work done before she and William even got engaged – a little eye work, maybe something tucked around her jawline. Around late 2010, she definitely began to look more "chiseled" and cheekbone-y, and there was a noticeable difference around her eyes. It's not the worst thing ever – mostly because I do think it was subtle and very well-done, and it genuinely improved her appearance. But that's not what ITW is focusing on now – this guy claims Kate is chock full of fillers and that it's happened recently:
Kate Middleton was ready for her close-ups at the Summer Olympics, where her radiant smile drew almost as much attention as the athletes she cheered on. Did she get some cosmetic reinforcement for the occasion?

"It appears she had fillers done," New York-based Dr. Robert A. Guida tells In Touch. Guida, who hasn't worked with the Duchess of Cambridge, 30, says he suspects Botox and laser resurfacing came into play. Regardless, he isn't arguing with the results! Says the doc: "Her skin looks fuller and very fresh."
[From In Touch Weekly, print edition]
CB and I were debating the "Does Kate Botox?" issue a few months ago, I remember. There were some photos of Kate taken from a weird angle (like, half-profile), and she looked painfully 'Toxed. But then a few weeks later, she didn't look frozen at all, which might mean that IF Kate is getting something done, it's something temporary like Botox or whatever.
Of course, there are non-invasive reasons that we could cite too – weight fluctuations, grooming, makeup, etc. For what it's worth, I do think all of those things have contributed to Kate's larger "makeover". She's taking better care of her skin, her eyebrows are hyper-groomed nowadays, and her face lost the "puppy fat" of her early and mid-20s. Still… I think there probably is some 'Toxing and filler-ing going on.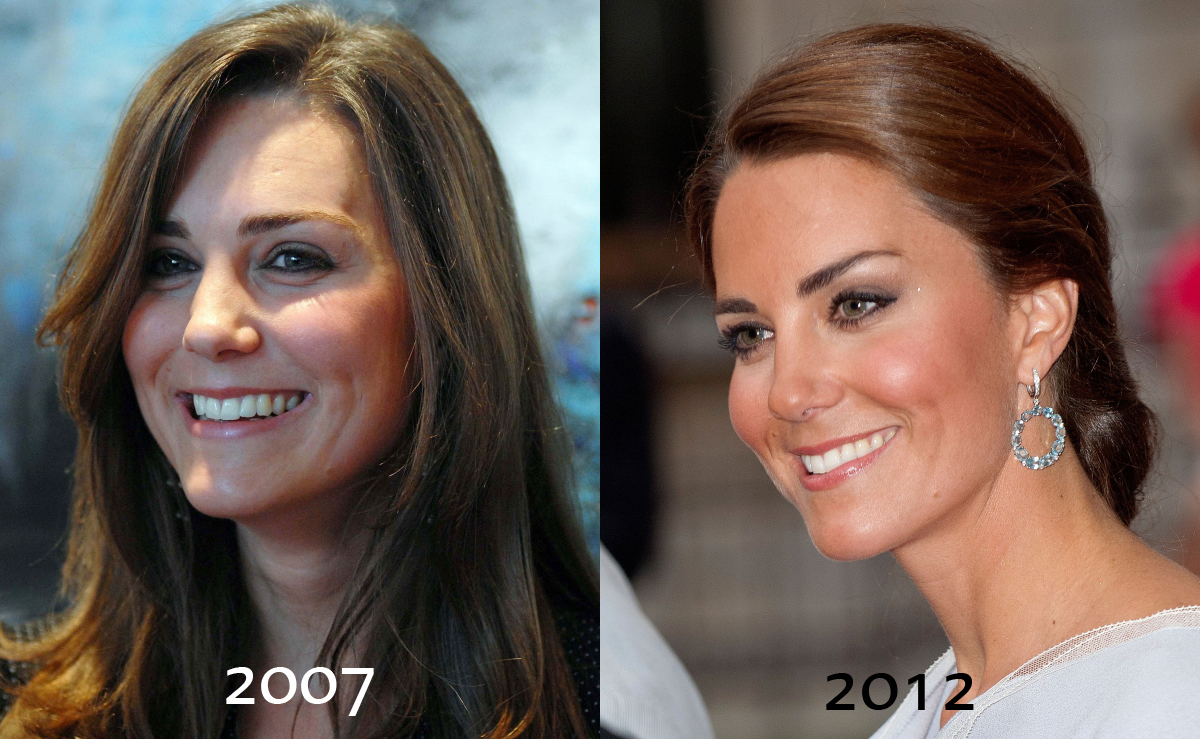 PS… Can we talk about her old hair versus her new hair? She's totally wearing weaves and extensions and hairpieces. For the love of God.
Kate in 2006: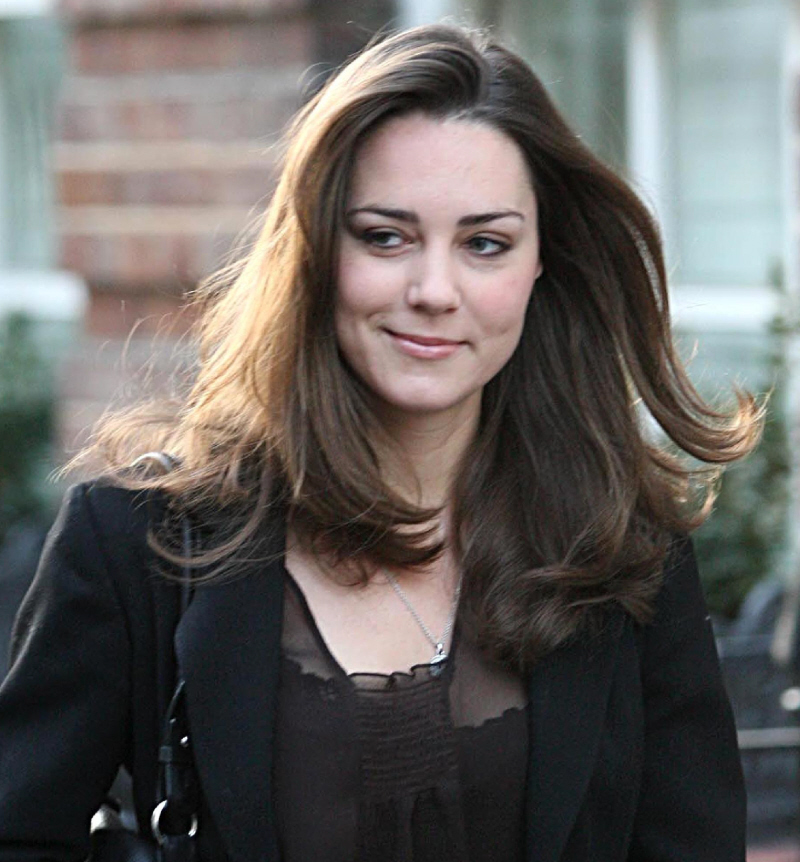 In 2007: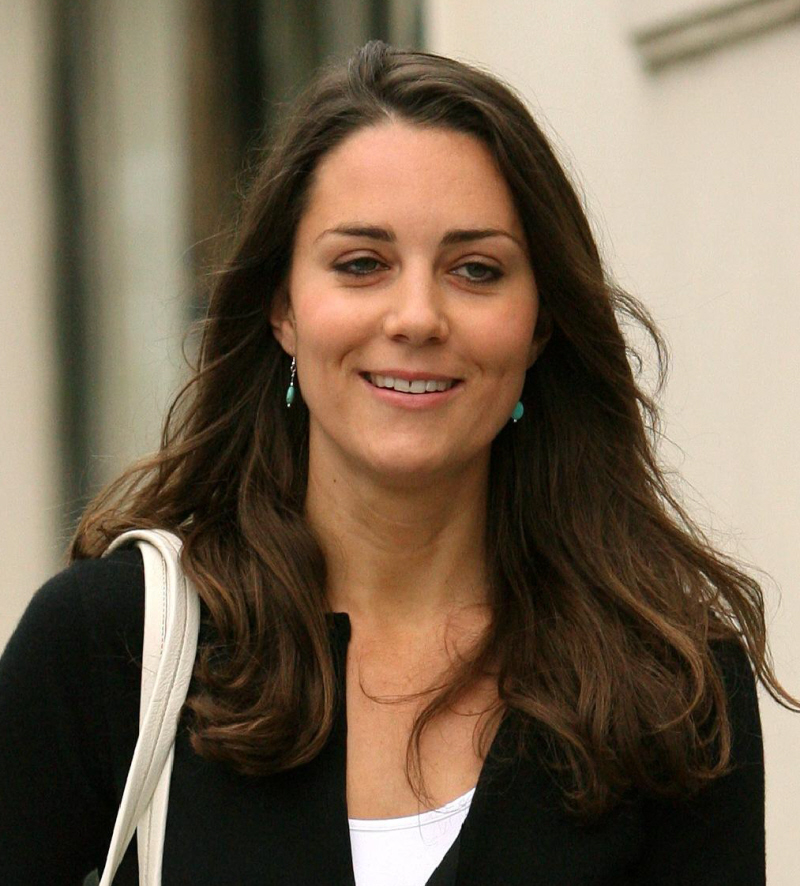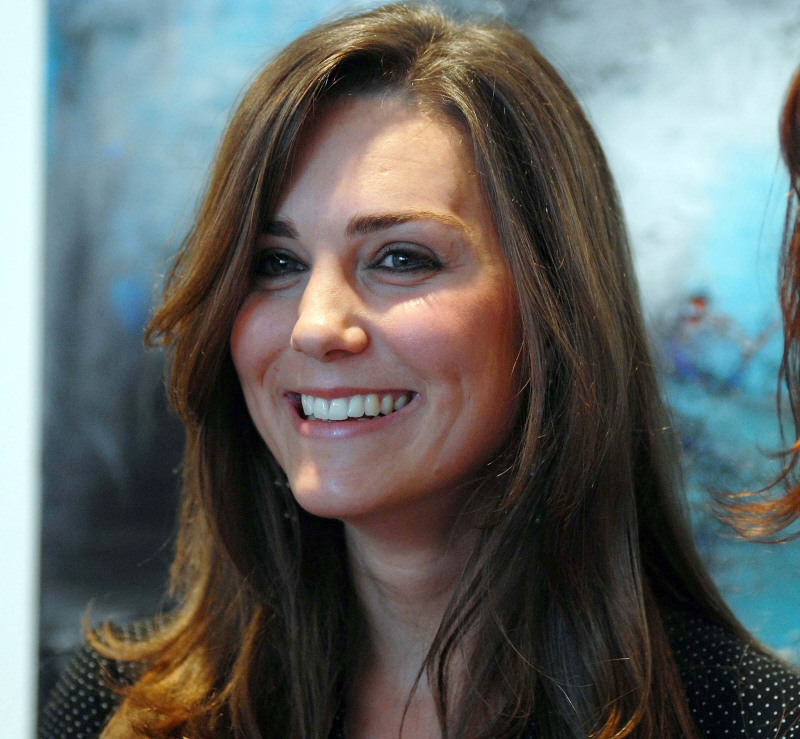 In 2011: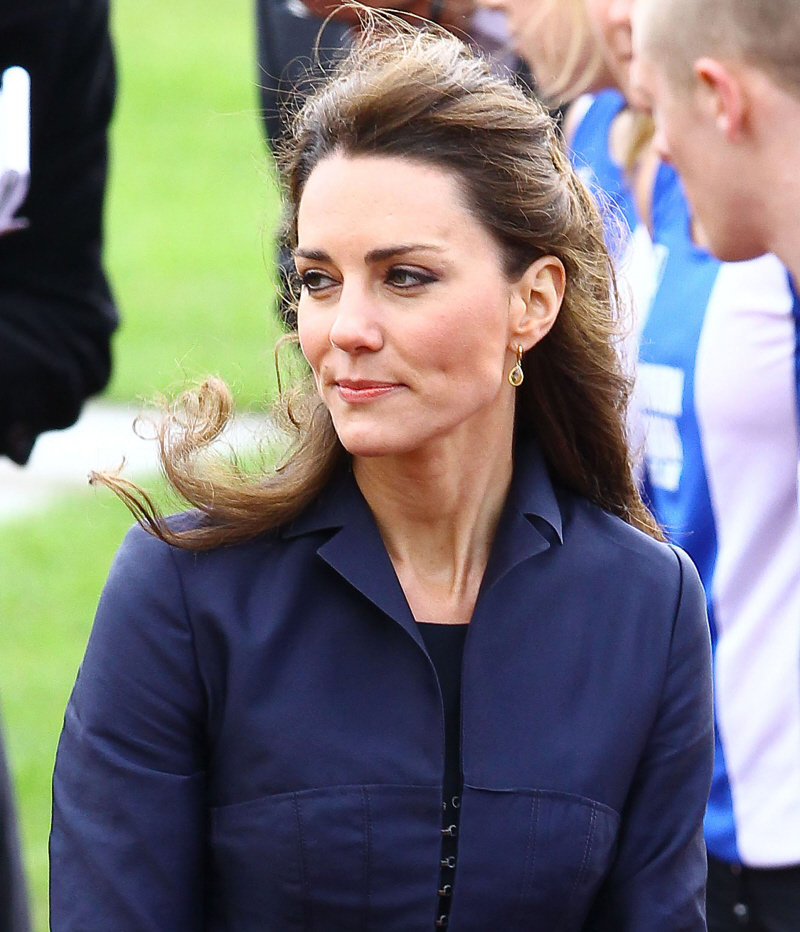 In 2012: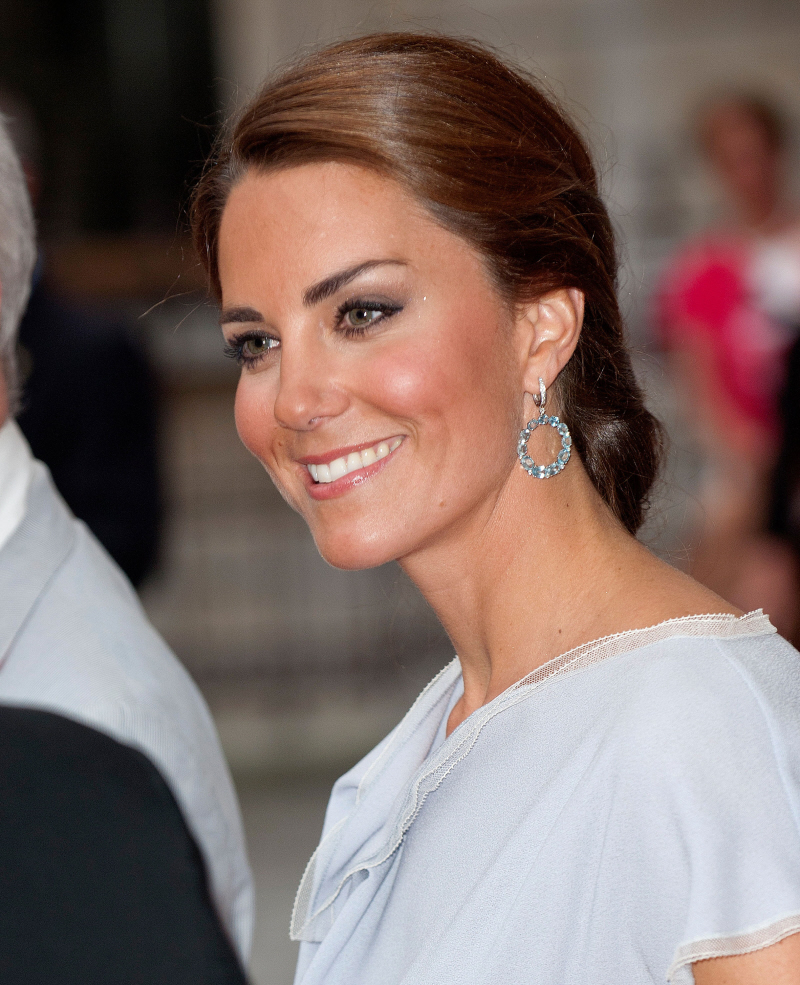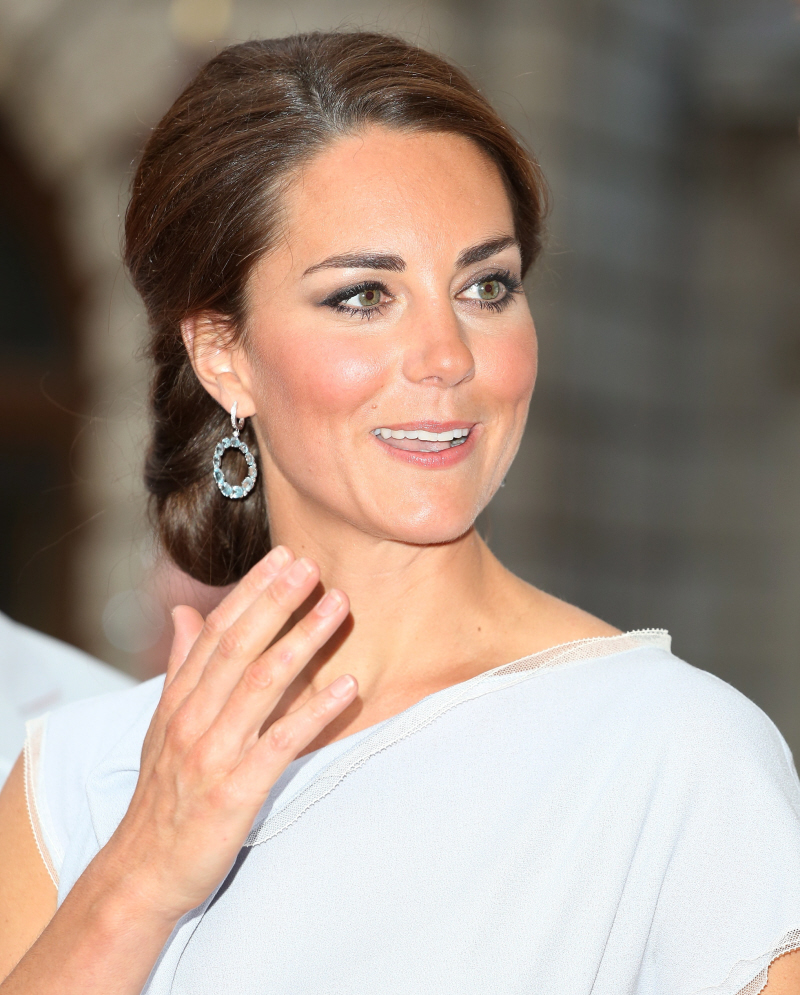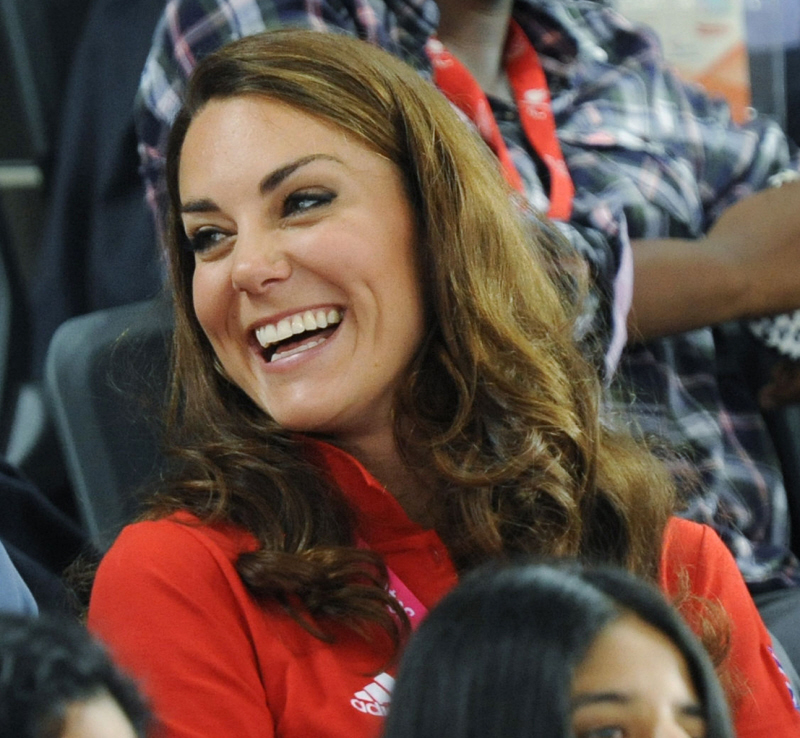 Photos courtesy of WENN.