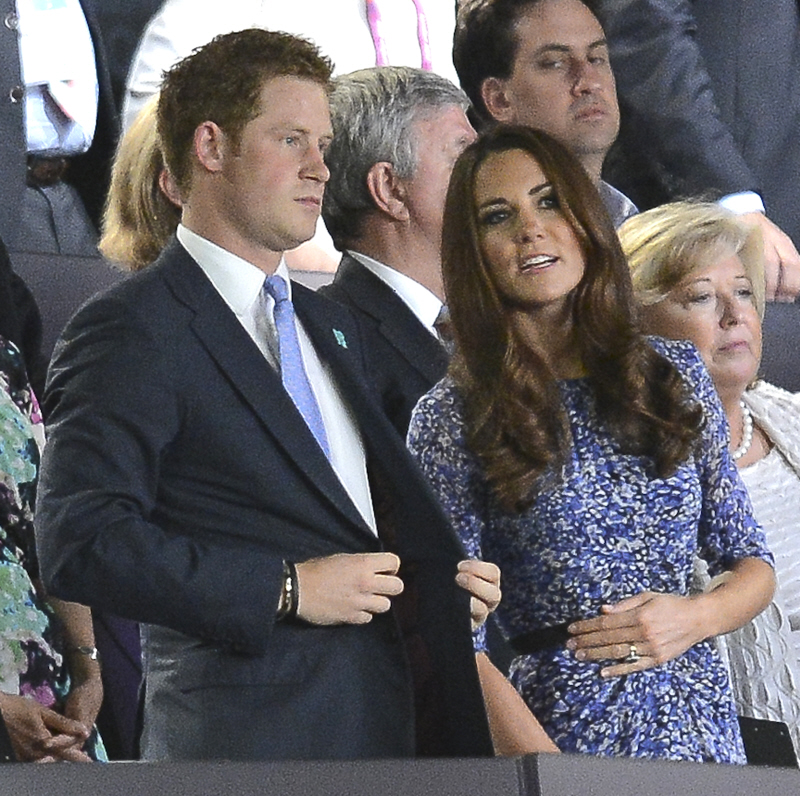 "We need to talk, Harry. I'm late."
I know, Duchess Kate's-royal-eggo-is-preggo stories are so last year! But I seriously can't resist them. Bump-Watching Duchess Kate is so much more fun than Bump Watching random celebrity women who have merely eaten a big lunch. You know why? Because obviously, Kate has to get pregnant at some point – it's her first and most important "royal duty". So one of these days, the tabloids will actually be right. I've come to the conclusion that Kate and Will aren't going to try for a baby until after their mega-super-major TOUR OF ASIA… which is eight days long and will be over by September 20th. So… maybe a Christmas announcement? But I digress… I'm really just covering this story because it's hilarious:
Could it finally be happening? A new report on Sept. 5 suggests that Prince William and the Duchess of Cambridge, Kate Middleton, are expecting their first baby together!

"Friends say Kate is convinced it's happened, and while she and William are keeping the news close to the vest, they're delirious with joy," an insider confirms to Star magazine. "A woman can always tell when the earliest signs appear, and it's believe that a passionate night together at their rented country house on an estate in Wales, just after the end of the London Olympics, did the trick."

We knew that William and Kate, both 30, were ecstatic at the Olympics, but who knew it would translate into conceiving a baby! Perhaps that reported second honeymoon did the trick?

"William sits in a very open position. Both she and her Prince have genuine smiles as they gaze at each other. Even after a year, it appears the honeymoon is still on," body language expert Linda Talley tells HollywoodLife.com of their time at the Olympics. Unfortunately, an announcement could be held back for as long as two month, the report suggests.

"It would be formally through the palace press office, but only after the royal gynecologist is absolutely convinced that Kate is in peak condition," the source adds. Kate is reportedly hoping for a daughter, one they would presumably name Diana, in honor of William's late mother, but that "may shock the Queen" considering their difficult relationship toward the end.
There are so many LOLs in there. First of all, do you think Kate was thinking of Ryan Lochte/Michael Phelps/Chad LeClos when she and William were hittin' it? Because that's what I think. Second LOL: "A woman can always tell when the earliest signs appear" – because we live in the gynecological dark ages and Kate can't simply miss her period and take a pregnancy test. No, we have to look for "signs". Mysterious "signs". The crow flies counter-clockwise and WE JUST KNOW. But my favorite part is about "the royal gynecologist". Can you even imagine? "Sure, I'm going to medical school, but I really want to focus ONLY on royal biscuits." And Kate's biscuits weren't even BORN royal. Why isn't she allowed to see a commoner-gynecologist?
Also – Star claims that the Queen wants Will and Kate to name a potential daughter Victoria, Margaret, Mary or Elizabeth. NO DIANA. If Kate and Will name their daughter "Diana," there will be royal consequences. No more royal gynecologist for you, young lady.
Meanwhile, In Touch Weekly claims that Kate has been getting some "cosmetic reinforcement" and fillers. There are photos here and there over the past year where I've thought she's looked kind of Botoxy, but I don't know for sure.
I think this is the moment where Kate got pregnant. It was touching William's knee. Obviously.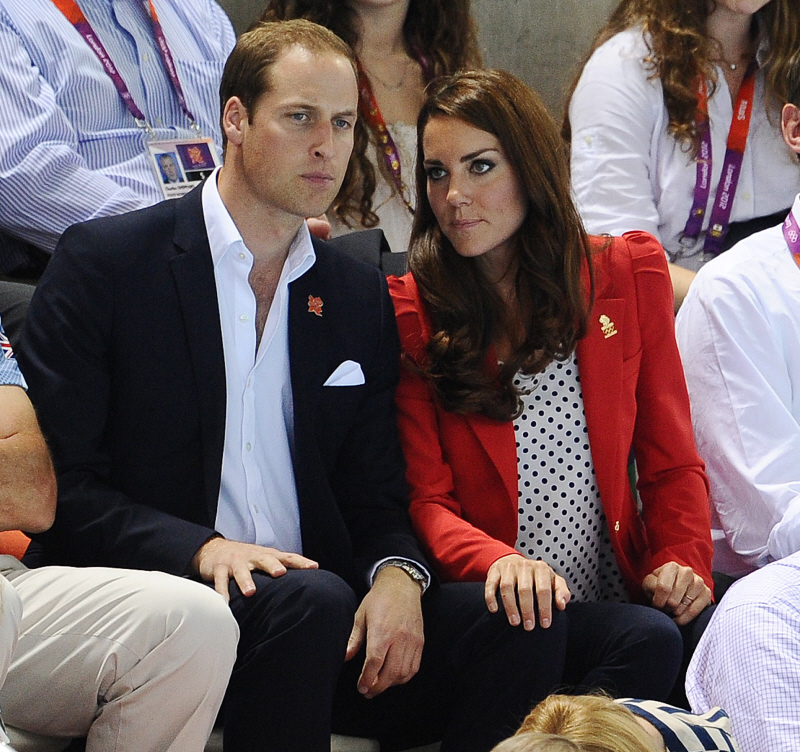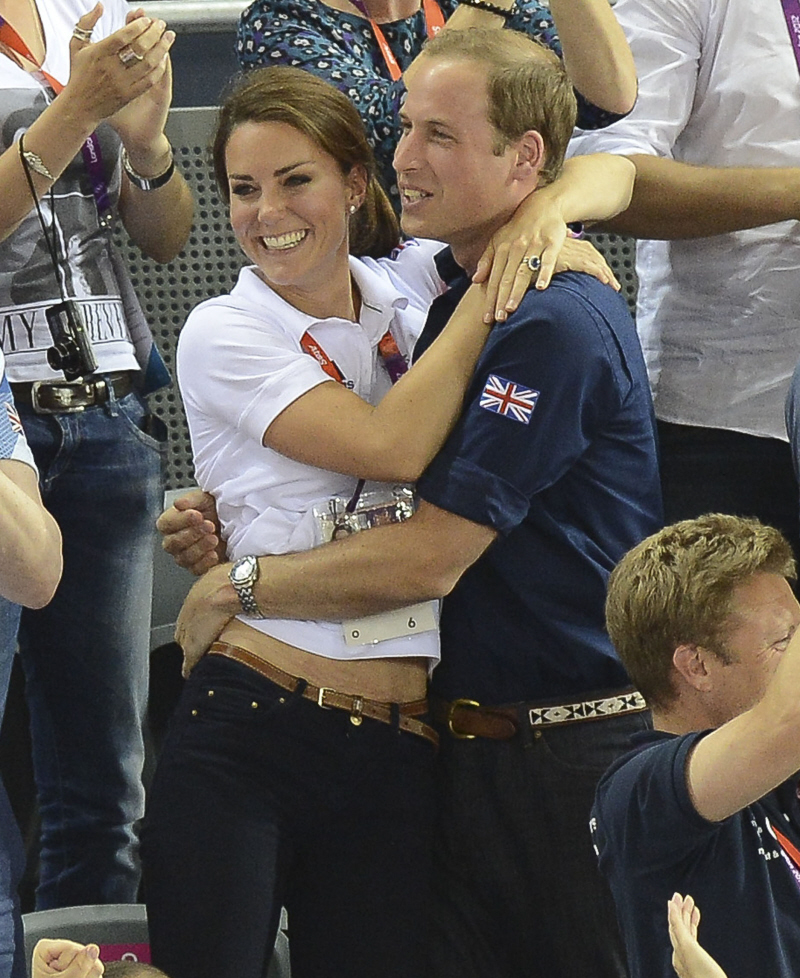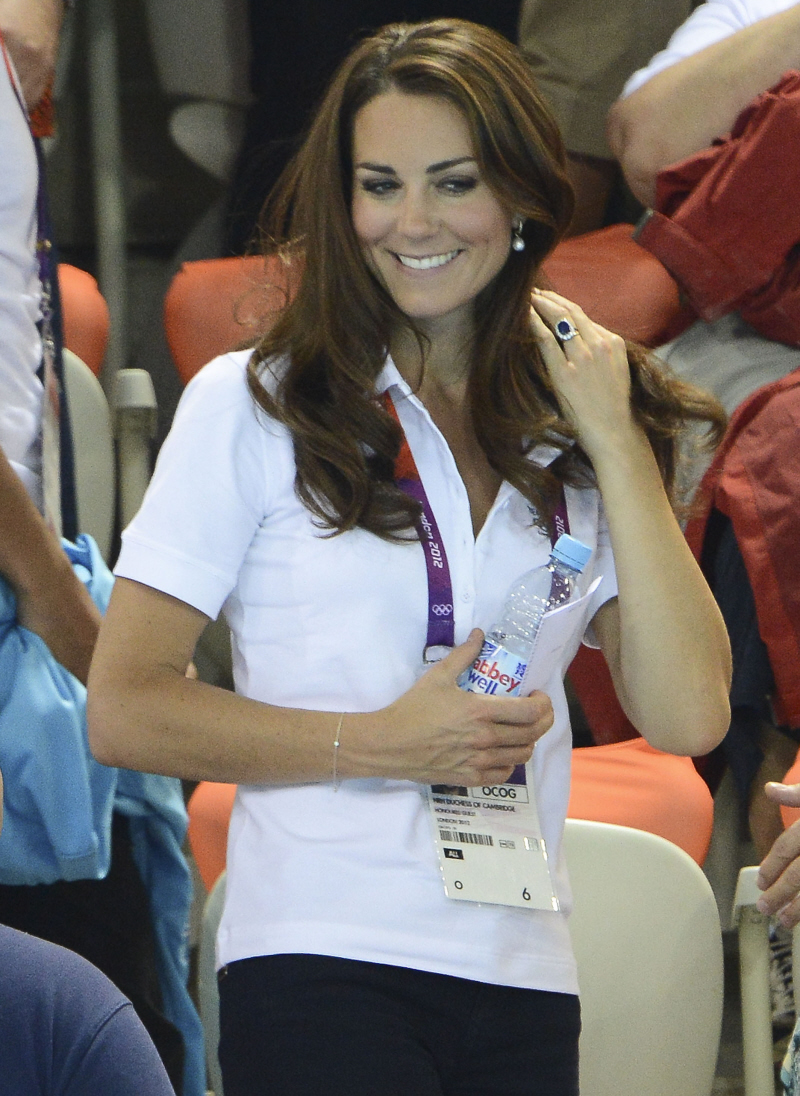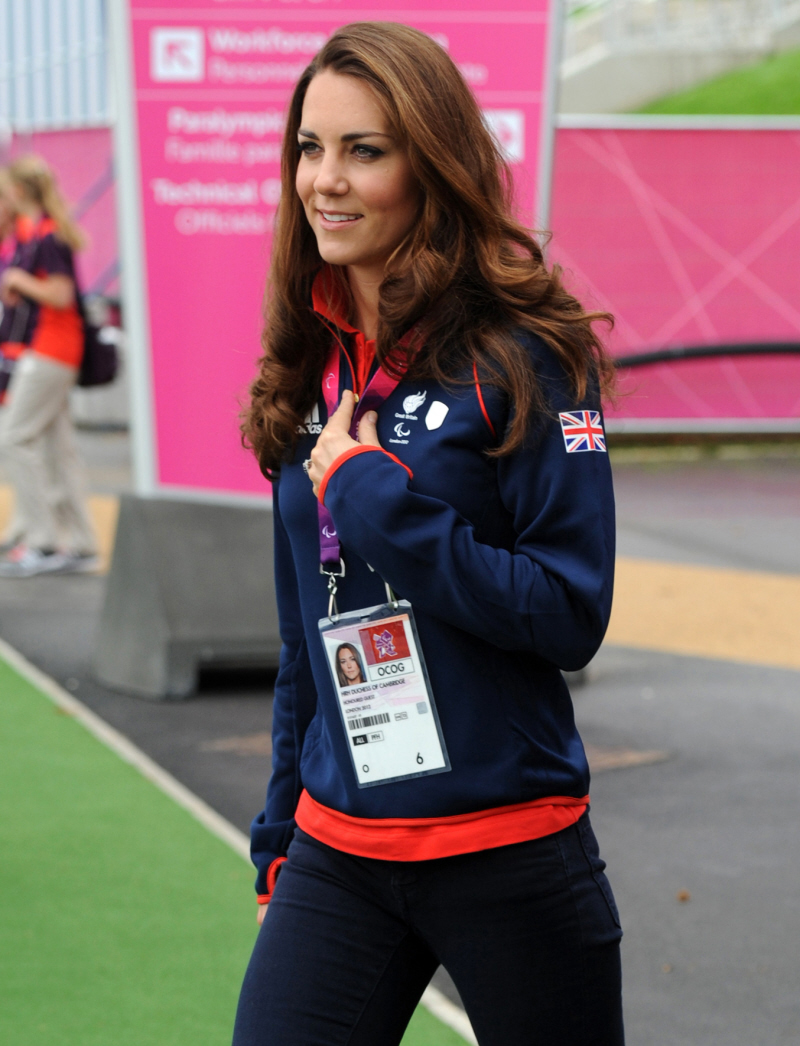 Photos courtesy of WENN.