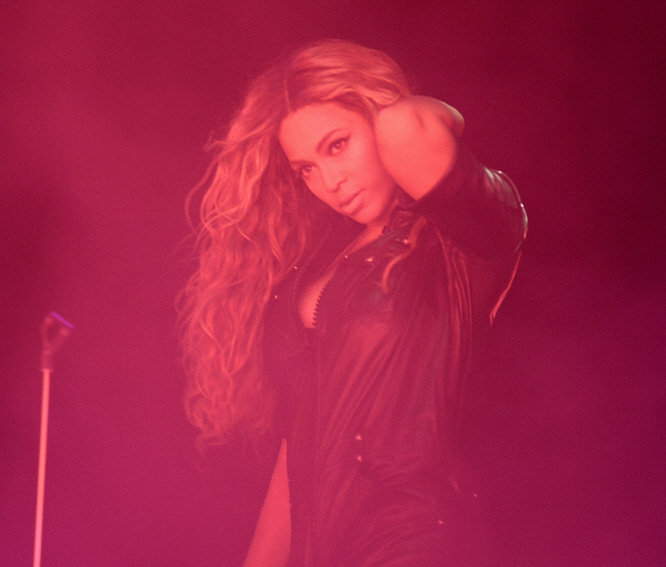 Beyonce and Jay-Z are touring together right now. It's their "On The Run" Tour, because they are Bonnie & Clyde. If Bonnie & Clyde had a half a billion dollars and a 24-hour video archive. You would think that because they are on the road together, because Beyonce has Jay-Z's Dong Lojack ™ activated, because this is all about their joint business, that they would be totally and completely on message, right? Wrong. Apparently, Beyonce went dangerously off-script (OR DID SHE?) during a performance of "Resentment"…
Did Beyonce publicly imply that Jay Z might have cheated on her? The 32-year-old singer changed one very important lyric to the song "Resentment" while performing it live during the couple's On the Run Tour in Ohio Saturday.

While belting out the track, which is about a woman who was cheated on, Queen Bey sang "been riding with you for 12 years" instead of the original words "been riding with you for six years." When Beyonce first recorded her version of the song for her second studio album, "B'day," in 2006, she and Jay had been dating for four years.
Here's the video of the performance – this is a decent-quality fan video and if you skip to the 3:15ish mark, you can hear Beyonce change the lyric. The crowd goes wild when she does it too – these are the true Bey-stans who live deep in The Hive. They know every single word of her songs, so they knew immediately when she changed the lyric.
So, what does this mean? Is Beyonce calling out Jay-Z? Is she tired of living with his infidelities? Does it mean a post-tour divorce? Eh. I tend to think Beyonce is sort of trolling The Hive. She wants to get people worked up. And it worked.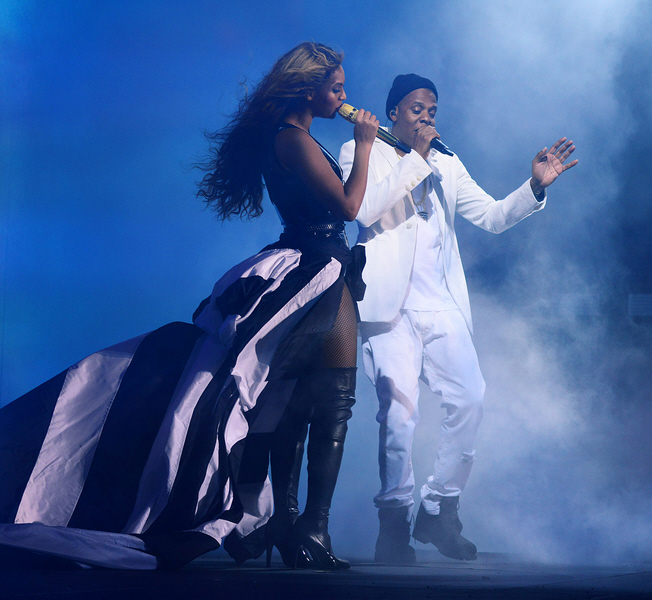 Photos courtesy of Beyonce's Tumblr.