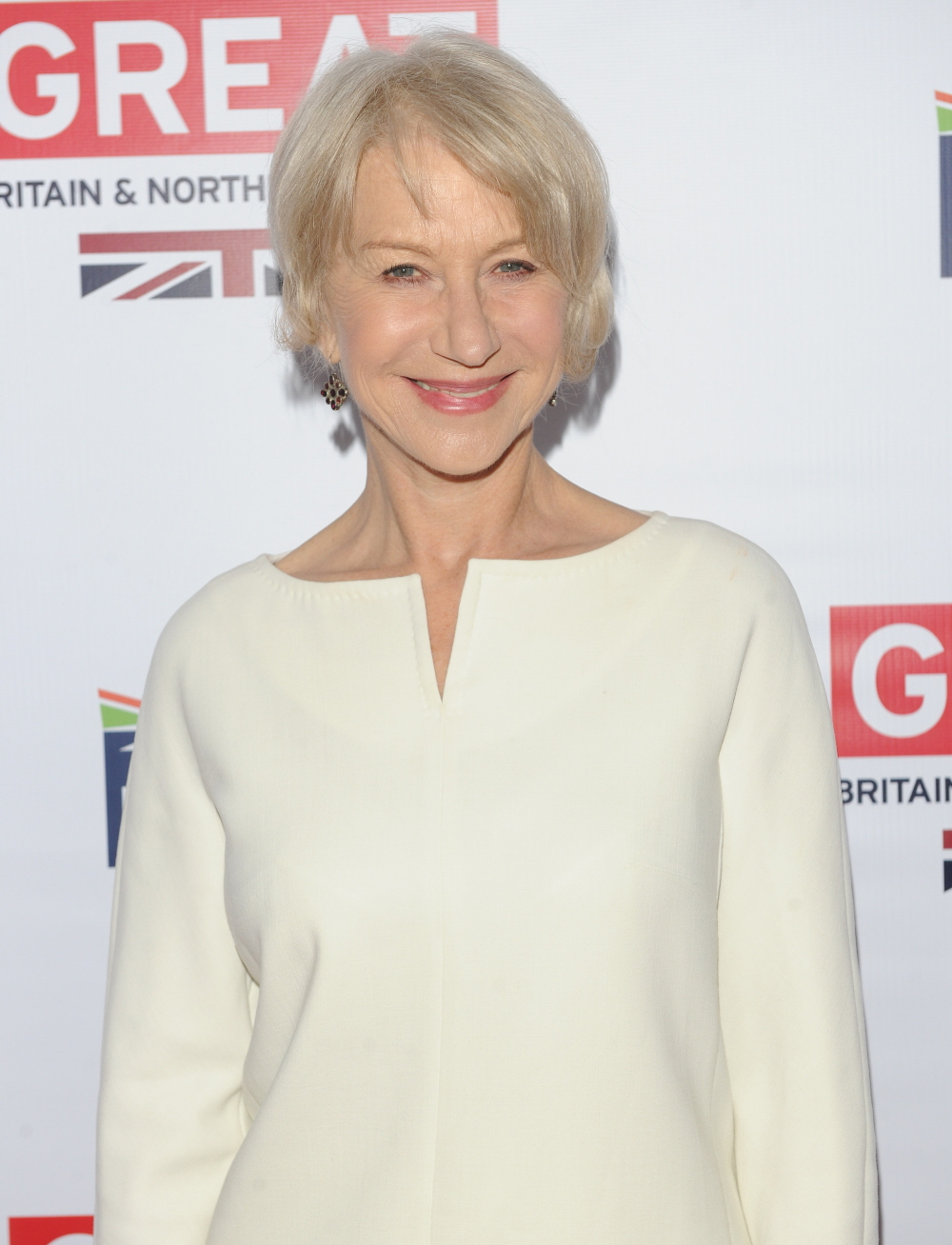 Helen Mirren has an absolutely charming new interview with Redbook in the August issue. You know what I appreciate about this piece, and about so many of Helen Mirren's interviews in general? She's still treated as a beautiful, sexy movie star (which she is) and she's asked the same kinds of questions that people ask, say, Jessica Alba or Reese Witherspoon. She's asked about makeup and hair and girl stuff, and I love her answers. She is very wise and very cool. Some highlights:
Playing Madame Mallory, a celebrated French chef: "Oh, God, she's so not close to me. As a Brit, we've always looked at the French and [wondered], Why do they never look untidy? We've got a terrific inferiority complex when it comes to them."

Her beauty routine: "I don't have one, quite honestly. I don't really know what a beauty routine is. But I love beauty products, and I'm always trying new ones. One thing I consistently use is Latisse [the prescription lash-growth serum]. It really works, and if your eyelashes look great, you can let a lot of other things be crap."

She wears makeup every day: "I wear makeup every day. I love putting it on, and I get really into it: a little bit of this here, a little bit of that there… But then I stand back and look in the mirror and it's awful! So I take it all off because I've gotten too anal about it. It's absolutely true that as you get older, you have to wear less and less makeup. You can get away with naked eyes if you've got red lips. Or red lips and sunglasses."

Skincare: "Lately I've been using a Kate Somerville face wash, but I'm also a great believer in drugstore products. You don't have to spend a lot of money to get quality stuff nowadays. A brand like L'Oréal has amazing technology."

She cuts her own hair: "Not always, but yes. I can't handle going to the hairdresser every six weeks, so I only go about once a year. In between, I get out the scissors and do something, usually rather disastrously. Sometimes I'll even chop my hair the morning of a big red-carpet event."
Like Helen, I'm a big fan of products that I can buy at the drugstore (or more often than not in my case, the grocery store). I love mass-market brands because I'm cheap and I think that if you have brand loyalty to a brand like L'Oreal or Olay or even Pantene, it's pretty much the same as the fancy, expensive stuff. I've also been known to cut my own (very long) hair, but I stopped doing that because it was making me feel TOO cheap (is there such a thing?). Now I fork over $10 bucks for an occasional trim and I'm fine with it.
Also – I've never heard that saying: "as you get older, you have to wear less and less makeup." Is that a real rule or did Helen just make that up? Anyway… honk if you love hearing from Helen. I love her so much.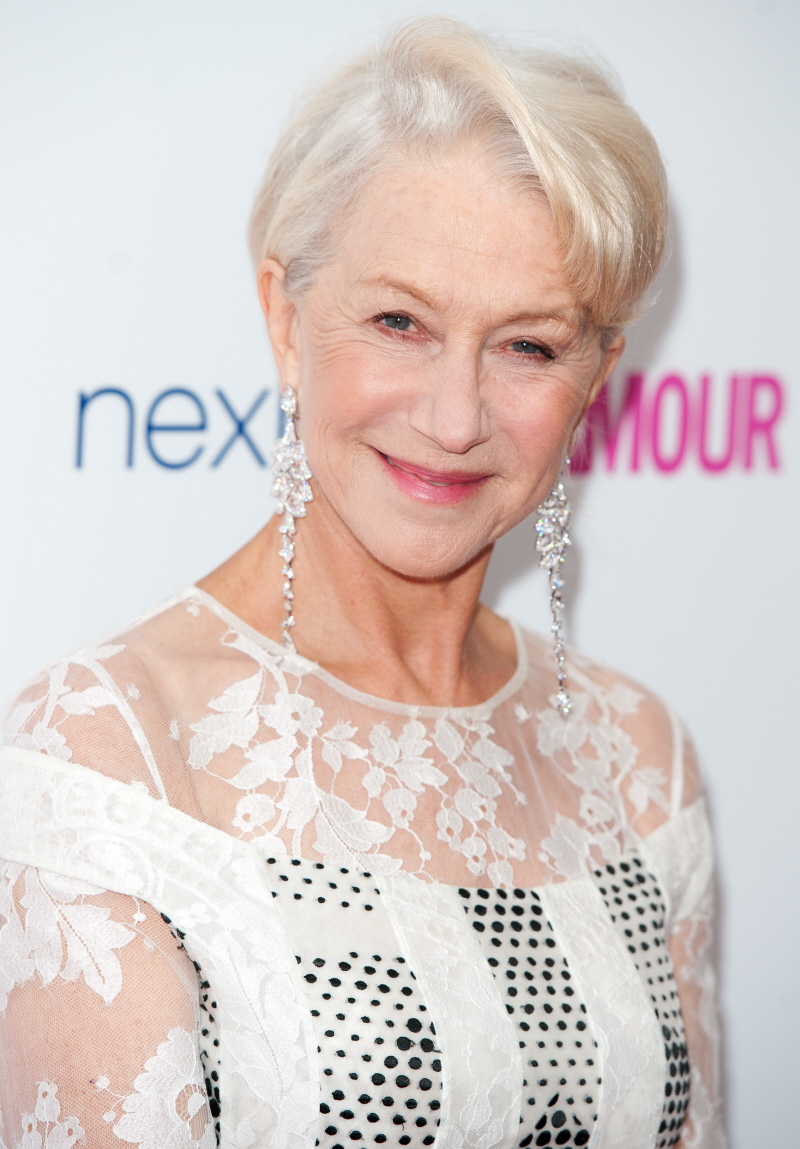 Photos courtesy of WENN.