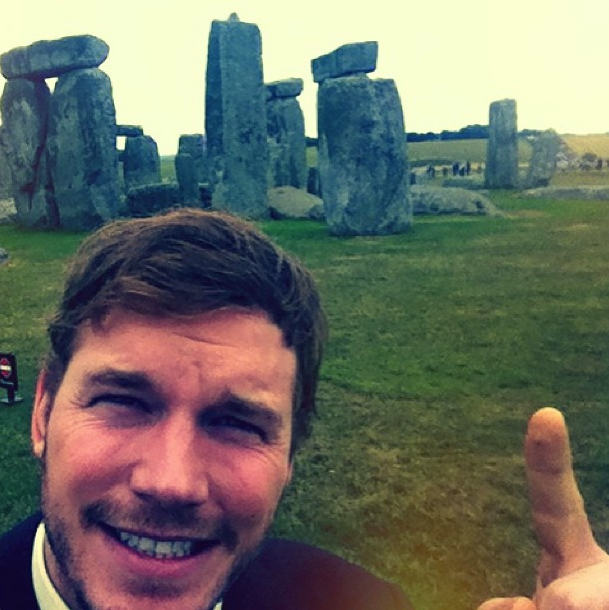 Chris Pratt posted this picture of himself at Stonehenge to his Instagram, which is so far from the usual celebrity social media selfie that it was worth sharing. Some of you were miffed at how Chris has been promoting Guardians of the Galaxy by discussing his weight loss not once but twice. He's simply answering the questions that are asked, and people want to know how he lost the weight.
Chris has changed things up for a new interview with Redbook. The greatest part is where he talks about his amazing French braiding skills. He's not joking at all. Chris has been braiding wife Anna Faris' hair and Instagramming the evidence. He reveals that it is a very intense process. The following picture came with this caption: "This is a weird thing to brag about but I did that glorious french braid. #Baller #man #ManBraid #RealMenBraid #isItBrade? #SpellingQuestion #StillBallerTho #WhyIsItFrench??? #ICallItAFreedomBraid #GoUsa"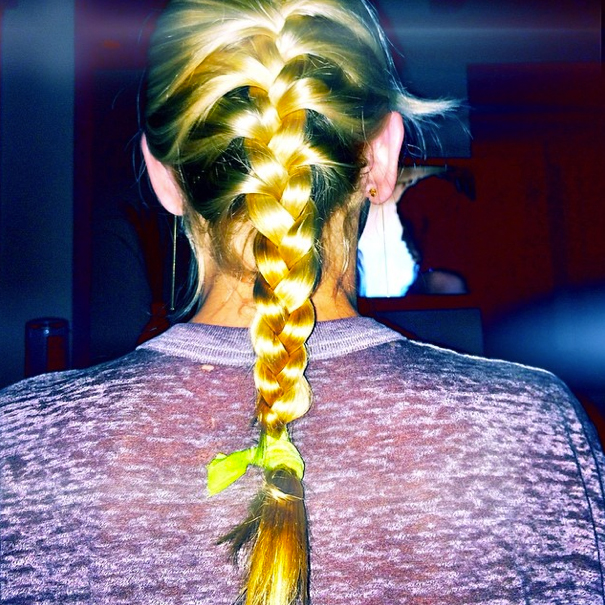 Are you jealous of his fantastic braid prowess? You should be:
The hardest part about parenting: "Having to follow Jack around and pick up after him made me realize how often Anna had been doing that for me. It's like, Wait a minute, why is all this crap everywhere? Oh, right, someone was picking it up for me. So I'm not taking that for granted anymore."

Who is funniest, him or Anna? "She is, by far! Jack has started to do very rudimentary art at school–maybe a few splots of paint across a piece of paper–and Anna gives them the funniest names. There's one on the refrigerator called 'Everything Is Realized' and another one called 'Time Is a Human Construct.'"

Those Instagram braids: "I'd always braid Anna's hair, but I was doing it too tight and it broke in some places. Then I got a French-braid lesson from her mom, and it turns out I'm a pro. I must have been a hairstylist in a previous life. It's all about having the right equipment: hair oil, the right comb… and also an incredible amount of natural talent for braiding, which not everyone is blessed with, I'm sorry to say."

Is he like his Star Lord character? "I'd like to think that I have it in me to be a hero, but who knows?"
[From Redbook]
Girl, do you know how badly I'd love to French braid as well as Chris Pratt does? I'm not even thinking about his six-pack abs any longer. My daughter would be thrilled if I could master such a sleek braid. She usually has to settle for a messier Katniss braid, which is a far cry from this beautiful specimen.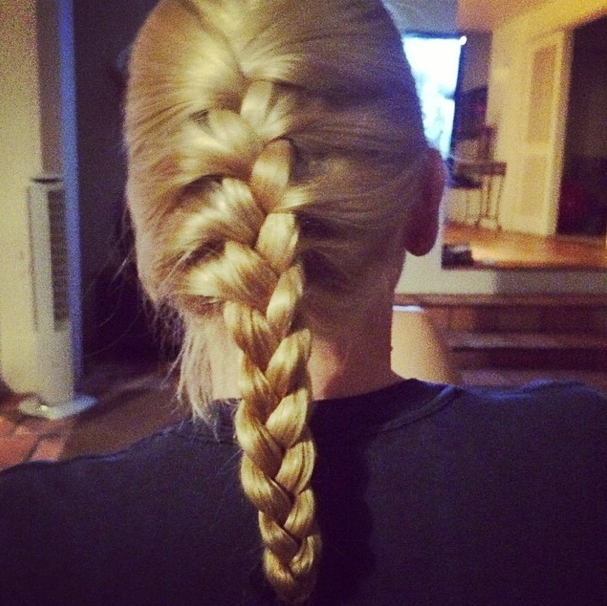 Here is the newest Guardians trailer. There's a ton of Rocket Racoon in this edition. The more you see of the character, the more impressive Bradley Cooper's voice work appears. BCoop did good! No wonder my Twitter stream is full of ladies crushing on Rocket.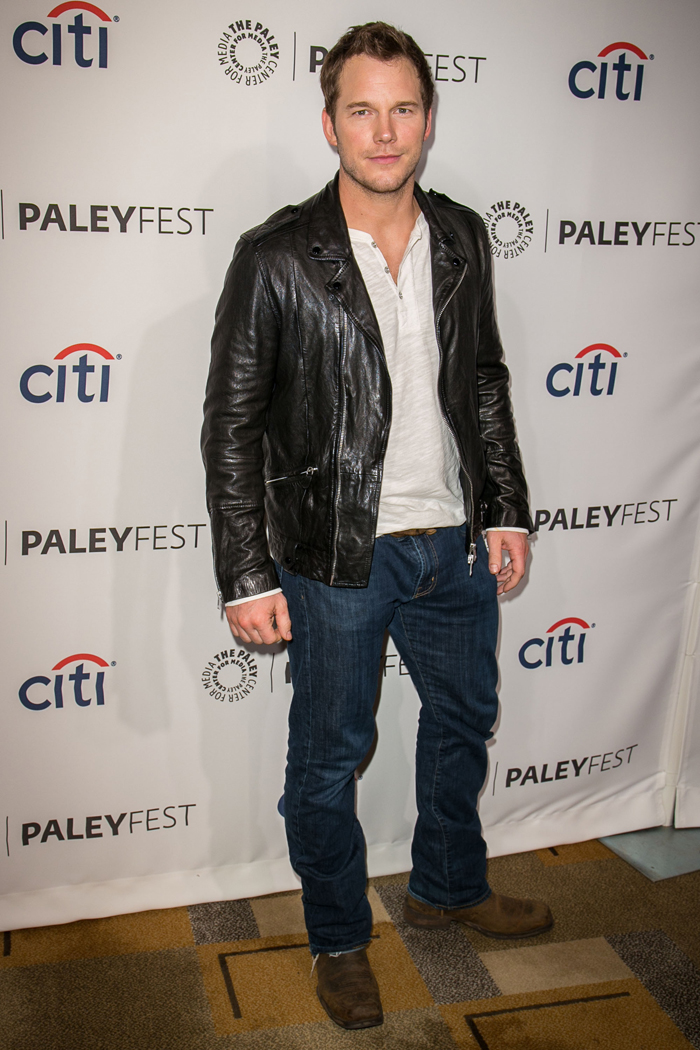 Photos courtesy of Chris Pratt on Instagram, Fame/Flynet & WENN