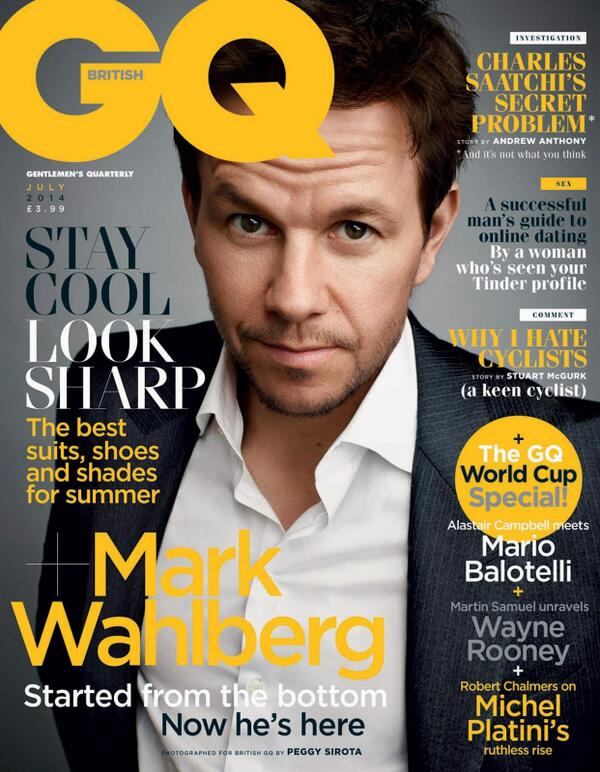 Go ahead and call me an idiot, but I got super-confused with the way GQ UK released their July cover story with Mark Wahlberg. I think they released the cover image more than a month ago, but they only got around to releasing some quotes from the piece (they actually put the full article online two days ago) this week. It's weird. But we've never covered this stuff, although some of the quotes about Mark's daughters sound similar to his recent People Mag interview. You can read the full GQ UK piece here, and here are some highlights:
Playing a father of teenage daughter in Transformers: "If Hollywood had its way, normally [in a movie like this] Nicola would play my girlfriend. But I wanted to embrace the idea of playing older, of playing" – he hesitates a moment – "what will be my reality in the very near future."

His first daughter: "When I first found out we were having a girl, it was a little kick in the stomach. My mother was like, 'That's what you get!' But it's really been the greatest thing ever, because I have a wonderful relationship with [my daughter], that's helped me in my other relationships and in my relationships with women in general."

He's more protective of his daughters: "My wife is very particular about what the kids can watch. I have a bit of a double standard. My boys, they want to watch everything, but I'm very protective of my girls."

Preparation for the role: "Everyone's different. I know some actors have their whole routine where they don't want anybody around them [on the set], or they need to play music or whatever, but the James Cagney philosophy always made more sense to me. Prepare for the part. Be the part. And with no great effort, play the part."

Why he turned into a great producer: "I got tired of waiting for the right project to drop on to my desk. If I don't do it, nobody else is going to do it, and if I don't tell everybody how to do it, it's not going to be done the right way. I've got people where positive encouragement is going to get the best results and other people where I have to threaten to crack their head open."

Aging: "Look, I'm 42 years old, I haven't looked in a mirror in ten years. I don't give a f*** how I look. If I have to prepare for a part physically, I will, but I've got nothing to prove. I'm not trying to impress anybody."
I shuddered a little bit at "where I have to threaten to crack their head open." This is the same guy who beat a man so badly that the man went blind in one eye. I have no doubt that Mark still has that kind of violence inside of him, but I guess we should also give him credit for transforming his life into something other than violent thuggery. But still… there are reminders and it feels like Mark makes enough people enough money that no one wants to bring up his past.
I also have to give Mark some credit for not whining about his movie star lifestyle. He never complains. I appreciate that and it's worth noting because most of them DO complain.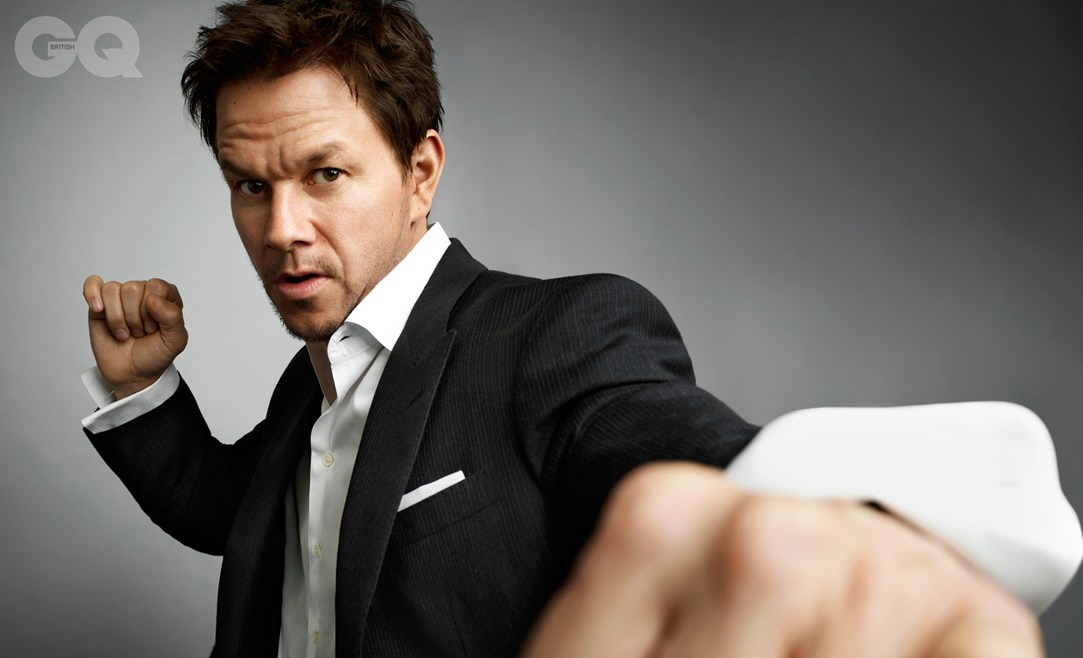 Photos courtesy of GQ UK.