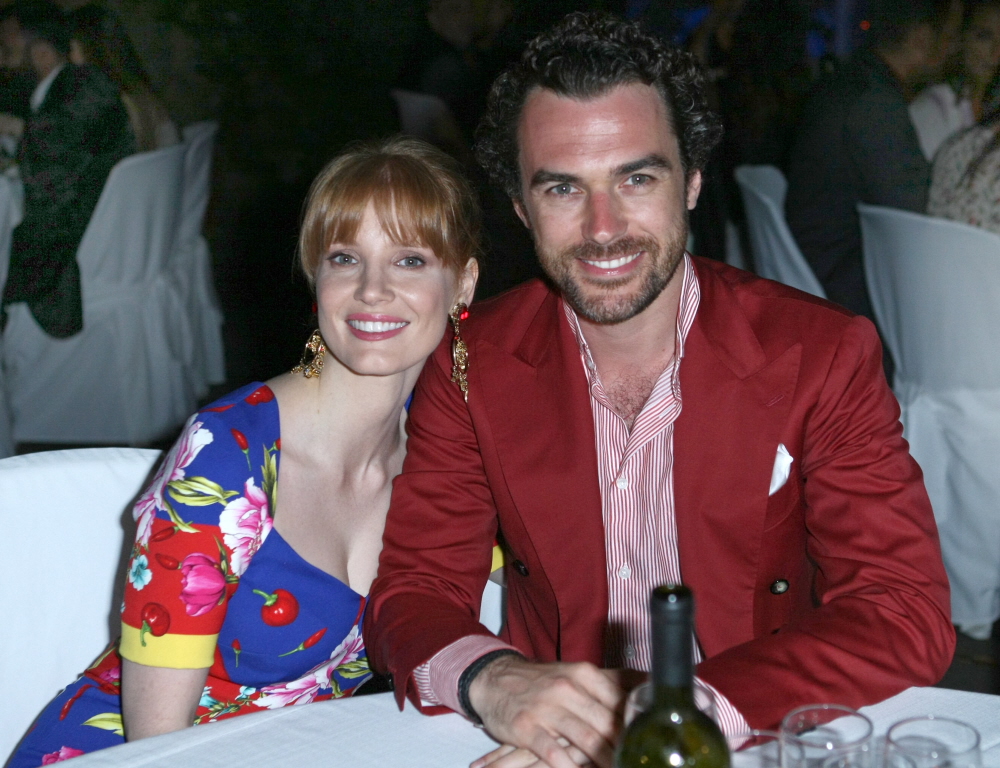 Jessica Chastain has been with her (HOT) Italian boyfriend, Gian Luca Passi De Preposulo, for more than a year. We first learned of him last year, around the Oscars, but I guess they had already been dating for a few months (at least) by then. So, Gian and Jessica have been together probably a year and a half. In that time, they've rarely been photographed together. Only a few street photos here and there, maybe the odd photo of them holding hands inside of an A-list event.
But Jessica is in Ischia, Italy because she's being honored at the annual Film & Music Festival and she brought along her boyfriend. And they got photographed together a lot this weekend. So, we now know several things. One, Jessica is still with Gian. Nothing happened between Jessica and Tom Hiddleton or Jessica and Charlie Hunnam while they filmed in Canada earlier this year. Some of you were really hoping for a Jessica-Tommy union, but I always thought that coupling would have been odd. I like her with Gian. Secondly, we now know that Jessica and Gian have moved into the phase of their relationship where they aren't so worried about being photographed together. It's a good phase. Because they are very pretty together.
In case you're wondering if Gian just sits around, looking pretty and waiting for Jessica to come home to have sex with him, he actually has a job. He's "an Italian-born executive for French fashion brand Moncler." Not bad.
PS… the bright floral dress in these photos is Dolce & Gabbana. I'm not into it. But I'm having problems seeing past her bangs.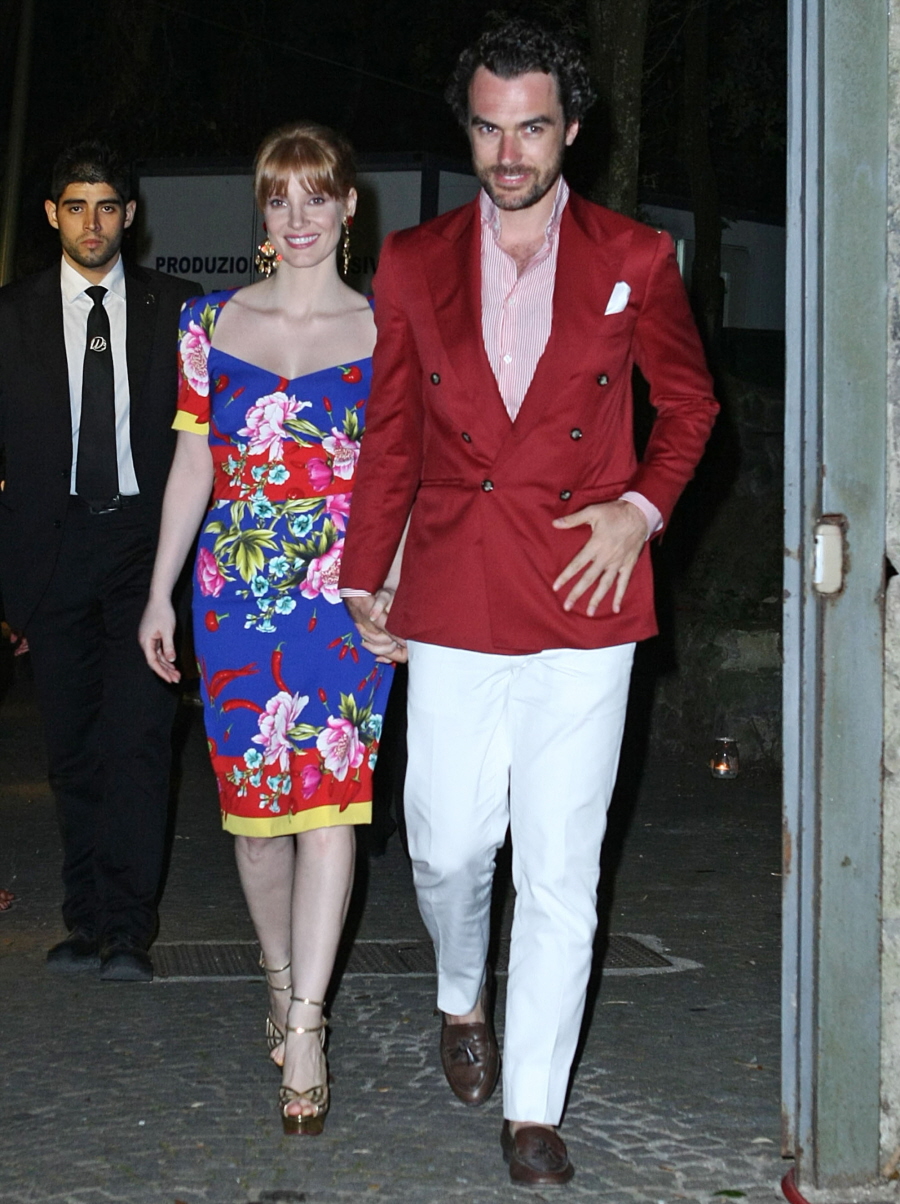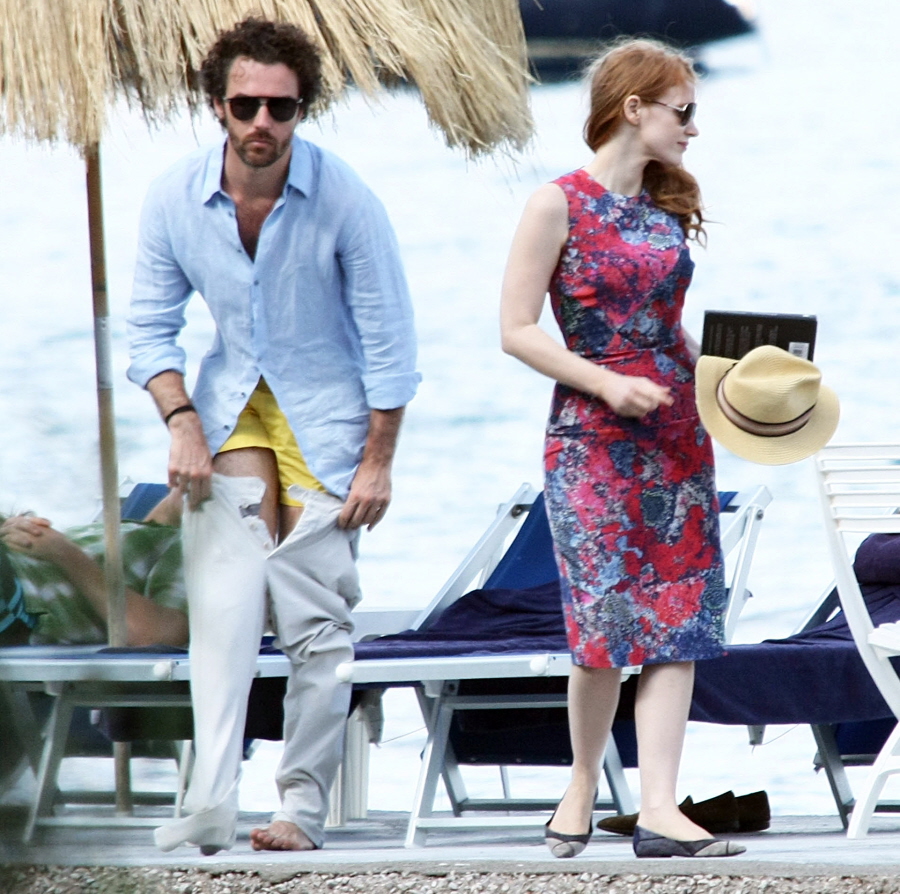 Photos courtesy of Fame/Flynet.