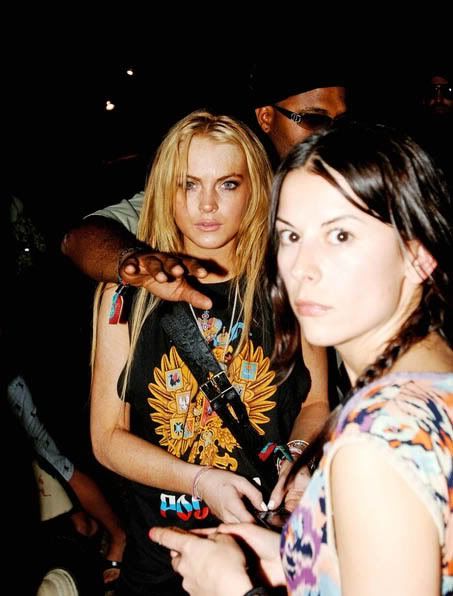 Lindsay Lohan thinks she has what it takes to win an Oscar.
(*Fall over laughing* *Bump my head on coffee table*)
What? Oh wait, she's not kidding?
Lohan thinks that the reason she hasn't received a golden statuette is because the media won't leave her alone long enough to do whatever she has to do to be the next Meryl Streep.
Here's what she says to Nylon magazine, which MSNBC has picked up:
"The thing about the press and why they need to leave me the [bleep] alone for a little bit is because I don't want that distraction from my work. I want to get a nomination. I want to win an Oscar. I want to be known for more than, like, going out. For being 'the party girl.' I hate that. I bust my [bleep] when I'm filming, and when I gave time off, yeah, I like to go out and dance."
Is it just me or does Lindsay sound completely schizophrenic? She loves the attention because she's lonely and wants people to like her, but she wants the media to buzz off so she can concentrate on work. She wants to be clean and keep her friends safe, but yet she's pictured at Coachella at a party where drugs were found, dancing like a drugged out Pussycat Doll reject.
You want to know why no one is takes Lindsay seriously? She's overexposed and burnt out worst than Britney's nasty cowboy boots. That, and she's a lazy ass actress. Jane Fonda had more work ethic and talent in her left pinky toe than Lindsay has in her entire body.
I accept I am enabling her behavior by covering her yet again, but I can't help but look away at the wreckage. What choice do I have — it's girls like her, walking around like life-sized Bratz dolls, that are running things in Hollywood, aren't they?
Thanks to Photorazzi for these pics of Lohan at Coachella.