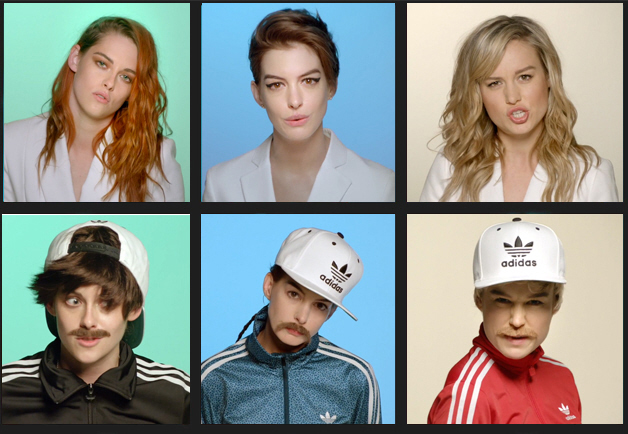 Most California hipsters and wannabes know of/are obsessed with Rilo Kiley. Personally, I don't get it. But I'm not from California, I guess. I mean, Jenny Lewis – the singer/songwriter who started Rilo Kiley with Blake Sennett back in the 1990s – is a good artist and everything. I just don't get why everyone acts like Rilo Kiley is the best band ever or whatever. I guess I'm not "with it." Anyway, Rilo Kiley is over. The band's been over for a while. Jenny Lewis has a solo career and her new album, The Voyager, comes out on July 29th. The first single off the album is "Just One of the Guys" and Lewis got Anne Hathaway, Kristen Stewart and Brie Larson to star in the video. Not just star… they get to pretend they're in the band. And they get to do the drag king thing.
It's an okay song. I liked it the first time I heard it but it annoyed me after the first listen. The chorus plucks my last nerve, if I'm being honest. As for the A-list ladies starring in the video… for my money, it's all about Anne Hathaway. She looks amazing in that white suit and she doesn't look half-bad as a dude. Kristen Stewart? Er… she's a mess. I don't know what she's doing with that guitar and her drag king look is… odd. And she's just so awkward. She doesn't know how to even be in a music video. As for Brie… well, I don't care about her at all so I don't have an opinion.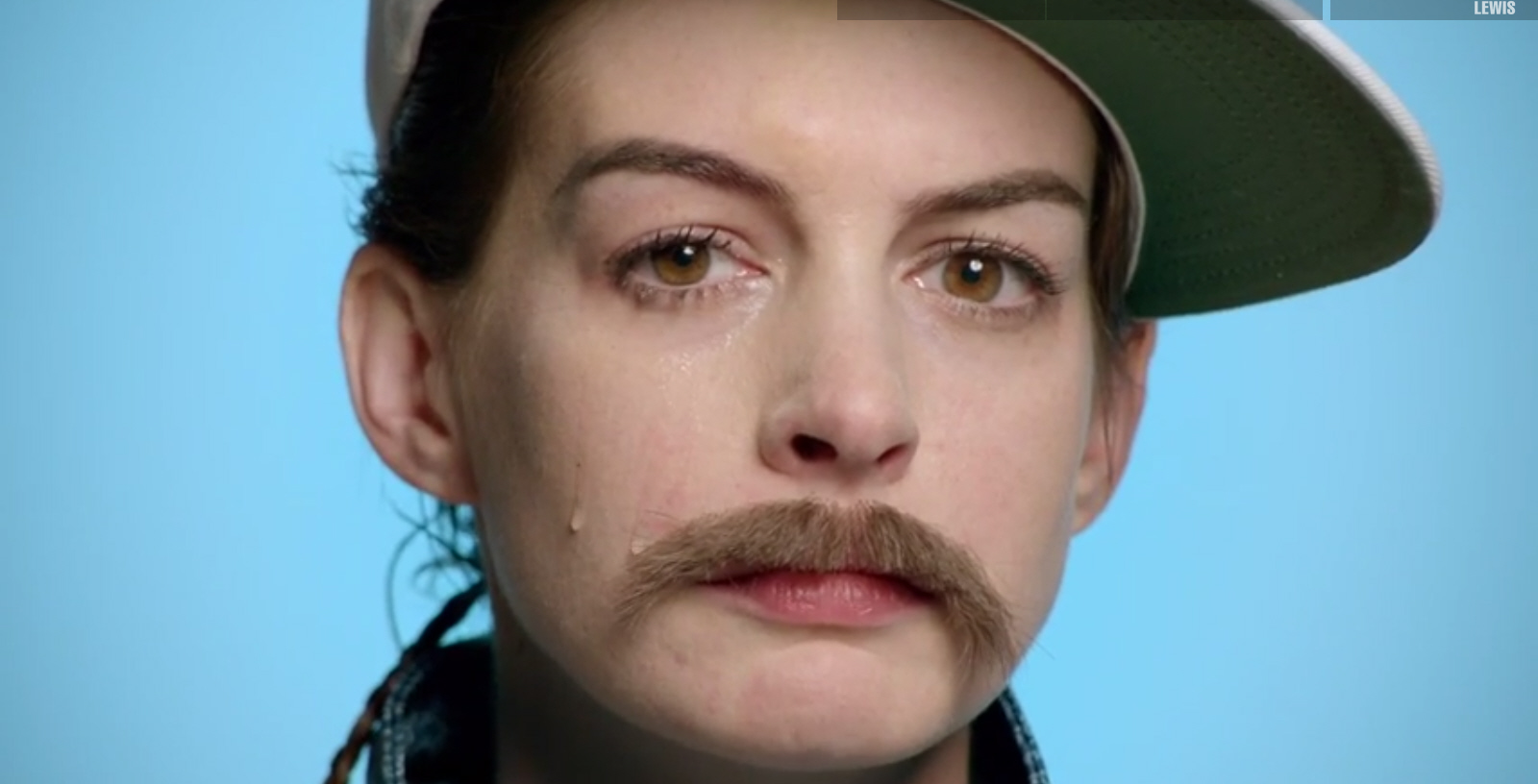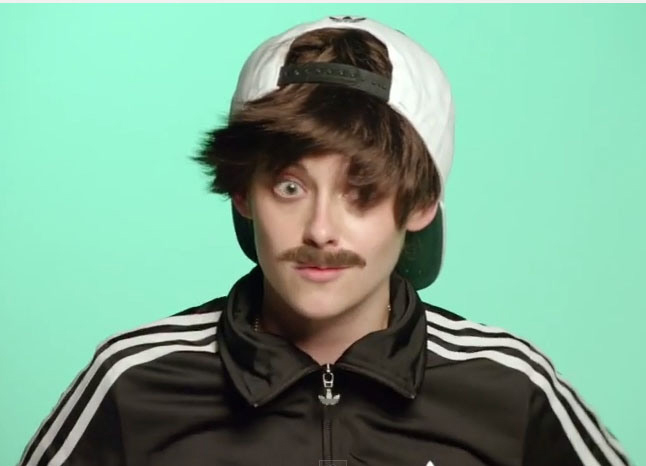 Photos courtesy of Jenny Lewis, GQ.