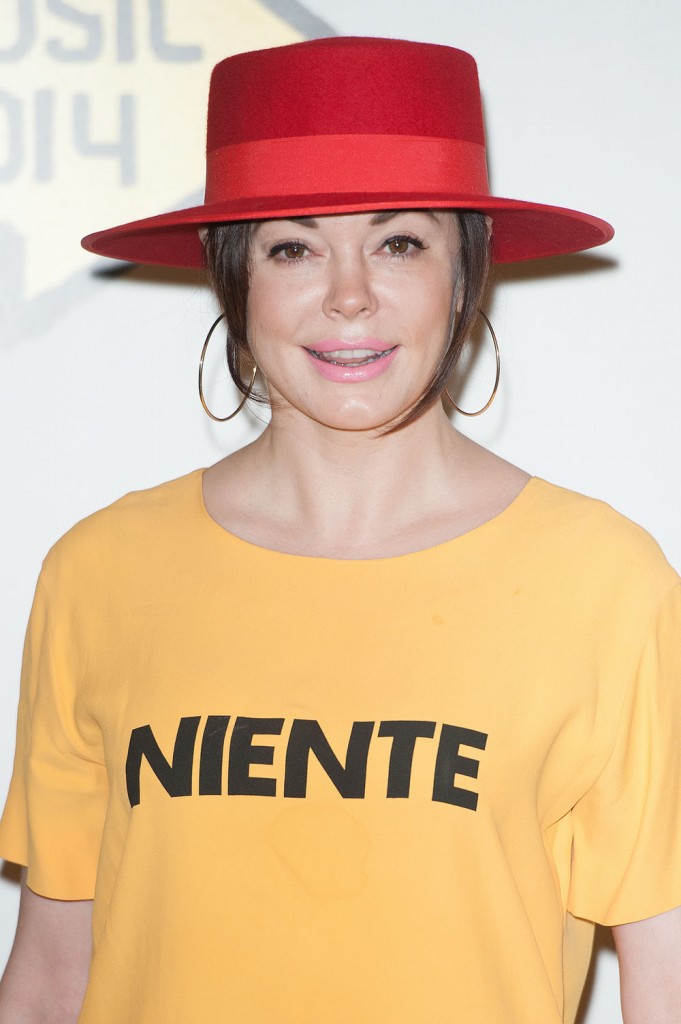 Rose McGowan, 40, has had plastic surgery to the point where she looks like a different person. She's always said that she had surgery to correct damage from a car accident in 2007 during which she was slashed under her eye when her sunglasses were smashed onto her face. Some people thought that story was fabricated, but even if it happened as she claimed it does look like she did more than just fix that injury. Did she injure her nose too?
Judging from the way McGowan responded to negative comments on Instagram, she's pretty sensitive about her appearance and whatever it is she had done. She posted this strange selfie which she captioned "Afghanistan." When people started comparing her to Michael Jackson she went off. I'll quote US Magazine here because I don't have the patience to read through tons of Instagram comments:
It all started when the Charmed actress posted a picture of herself wearing sunglasses, with the simple caption, "Afghanistan." One commenter then wrote, "You look like Michael Jackson," while another by the name @Katrinabunny commented: "#michaeljackson no more plastic surgery please!"

McGowan immediately replied to the user, writing, "@katrinabunny coming from, ummm, you." The actress, who got reconstructive surgery after being in a car accident in 2007, went on to write: "Has anyone stopped to think that Michael Jackson used to be black, and tried to turn himself into a white, possibly Irish person with a cleft chin and a tiny nose? I was born Irish. So f–k off losers."

While some commenters came to McGowan's defense, the actress was still clearly upset. Wanting to make a point, she posted a side-by-side picture of Michael Jackson before and after his surgeries, with the caption: "Exactly. You dumb f–ks. Eat it."
Users are now going off on McGowan for disrespecting Michael Jackson. My favorite comment comes from user mary_domino, who writes "she clearly does give plenty of fu*ks about us or she wouldn't have posted this picture or commented to the fan who started this whole mess in the first place." Exactly.
I don't get why celebrities post preening selfies and then get all worked up when people make rude comments. Should people comment like that? No, of course not and I do think there should be more controls in place but that's just how it is on some of these sites. Twitter and Instagram are free-for-alls. Post to just your friends on Facebook if you don't want to get trolling comments. Even then there's no guarantee that people aren't going to be obnoxious. If you respond to them you're just going to make it worse.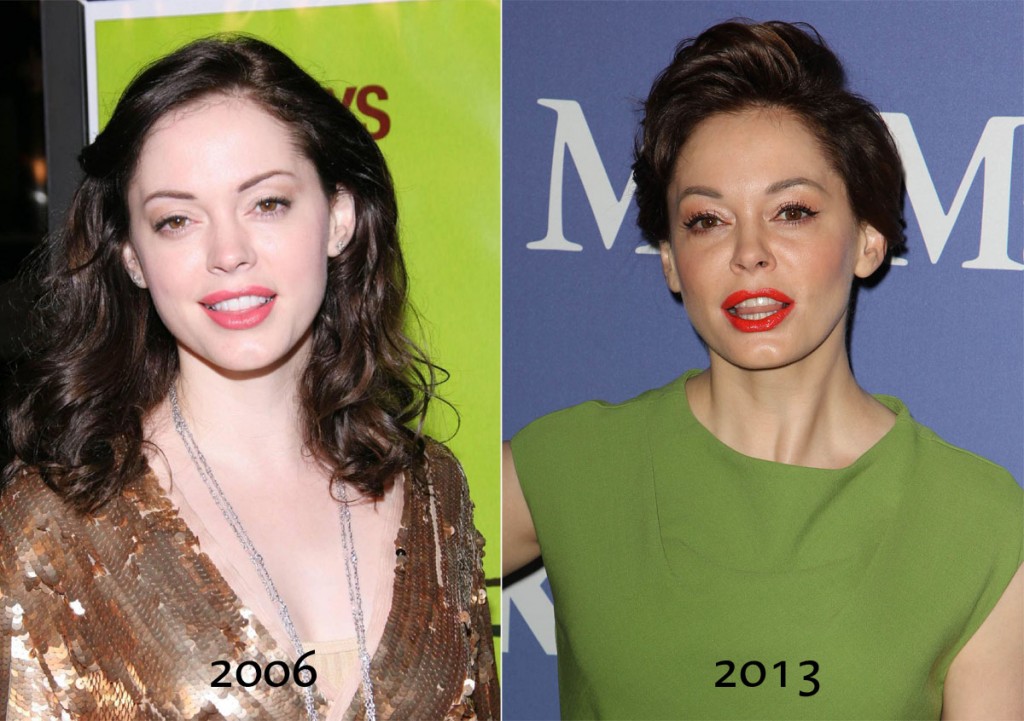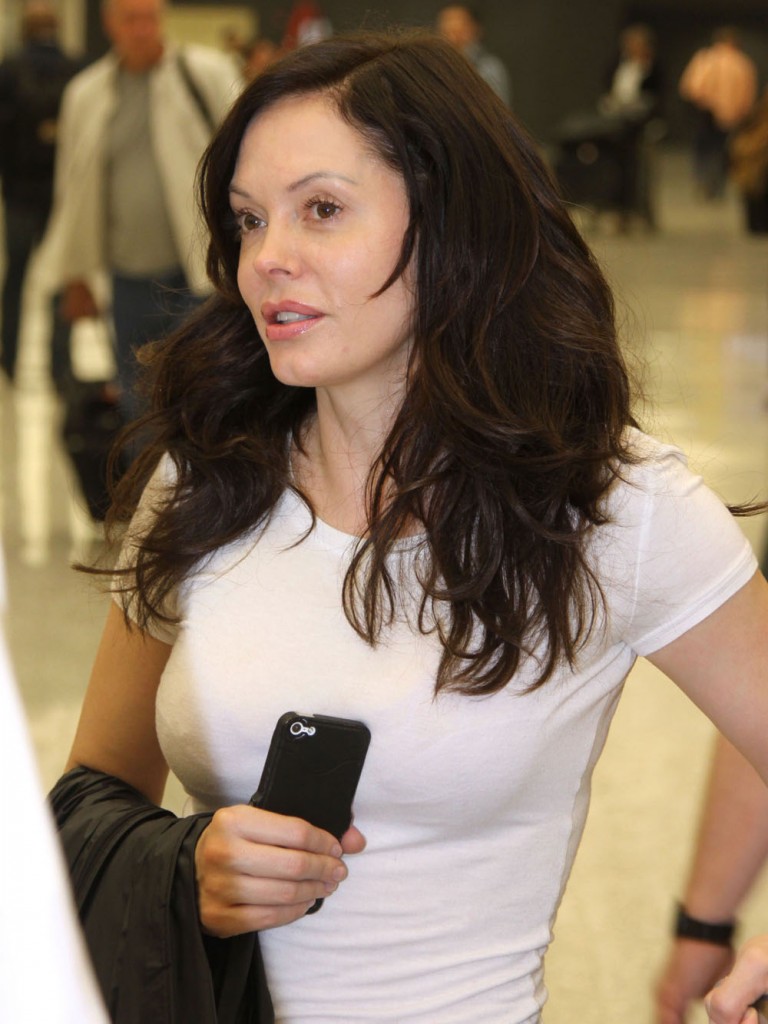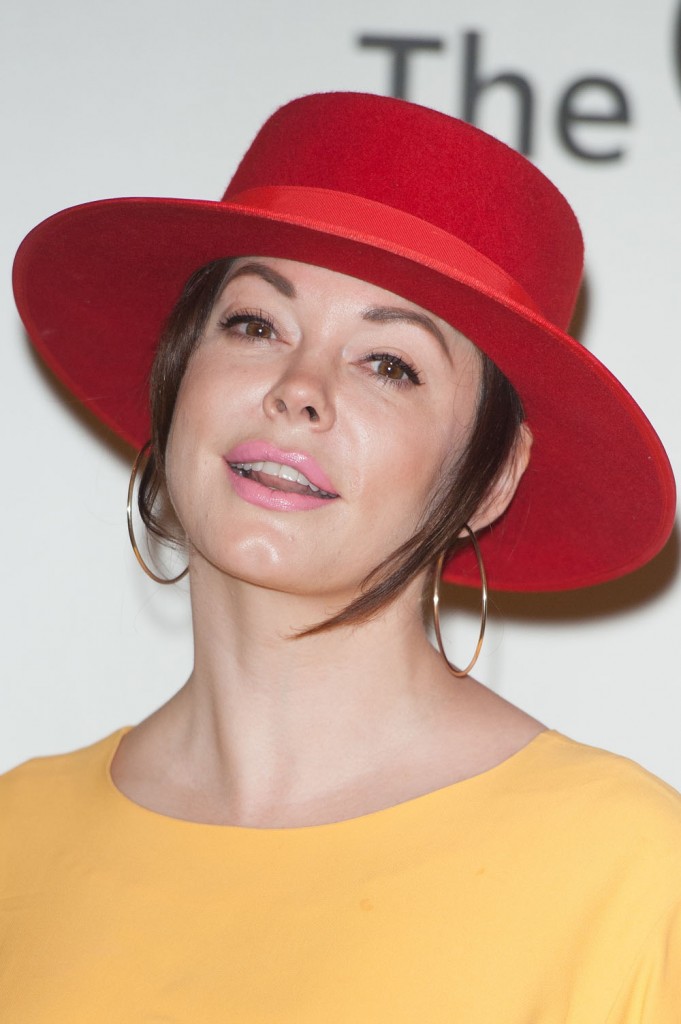 photos are from 2014 except where indicated. Credit: WENN.com and FameFlynet