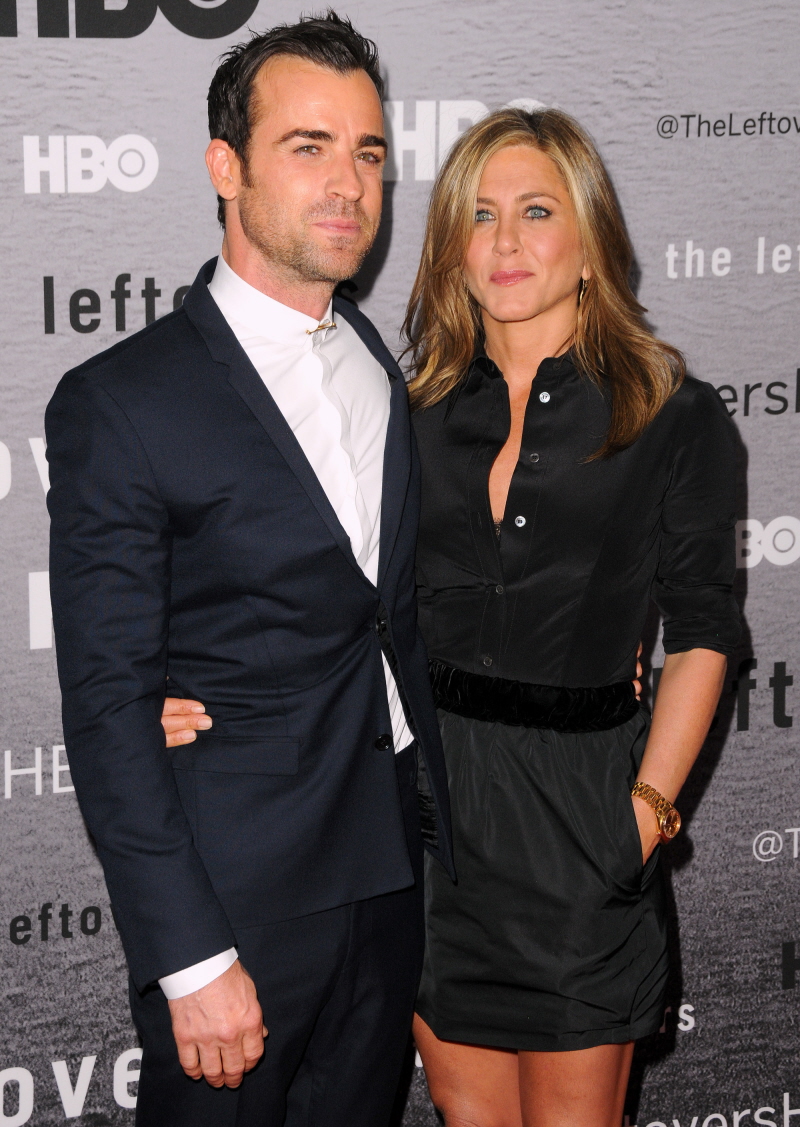 Back in 2010, Jennifer Aniston launched her first perfume. The whole process was rather tortured. Looking back, I think Aniston probably regretted her attempt to "reinvent the wheel" when it came to celebrity-brand perfumes. The tried-and-true method – the method that has made Britney Spears and Jennifer Lopez a lot of money – is to work with a major, established perfume house and have them do all of the heavy lifting when it comes to distribution, marketing, etc. Jennifer tried to do it herself (or at least that's the impression I got). She named her perfume Lolavie, but somebody (was it Marc Jacobs, I think?) already had the rights to that name, so she ended up calling the perfume "Jennifer Aniston." It was only sold in a handful of stores and it didn't make a dent in the celebrity-branded perfume market.
So, Jennifer is taking a mulligan. She's releasing her second scent, J by Jennifer Aniston, through Elizabeth Arden, and the roll-out seems a lot smoother.
If you're looking for a new scent to wear this summer, Jennifer Aniston has one you might want to consider. The actress just launched her second fragrance, J by Jennifer Aniston, an alternative to those fruity perfumes that are associated with the season.

"My debut fragrance is a clean, feminine perfume — it reminds me of the way you smell when you just arrive at the beach: fresh, with a touch of sunblock and sand," Aniston tells PEOPLE. "This new fragrance is its complement. It has a hint of that salty sea smell that reminds me of a day spent in the ocean. It's relaxed and refreshing."

And the ombré blue glass bottle totally matches up with Aniston's seashore vision. (So do her perfectly tousled tresses featured on the packaging.) The scent blends salty notes with clean florals like waterlily and magnolia and also boasts a layer of sandalwood and vanilla bourbon for more of a musky vibe.
Basically, J by Aniston and Aniston: The Perfume are pretty similar. They both smell beachy and fresh and floral and musky. I was with Jennifer's choices of waterlily, magnolia and even sandalwood, but I was out with "vanilla bourbon." I loathe vanilla-scents, vanilla top notes and everything in the vanilla perfume family.
From what I can see of the pricing for this perfume, it's about on target with other celebrity brands. Maybe a little more expensive than Britney's perfumes, but a little less expensive than Jennifer Lopez's. Incidentally, I've become a recent convert to J.Lo's Glow. I love that perfume – it's so soft and feminine, it's never overpowering and it's such a great, light summer perfume.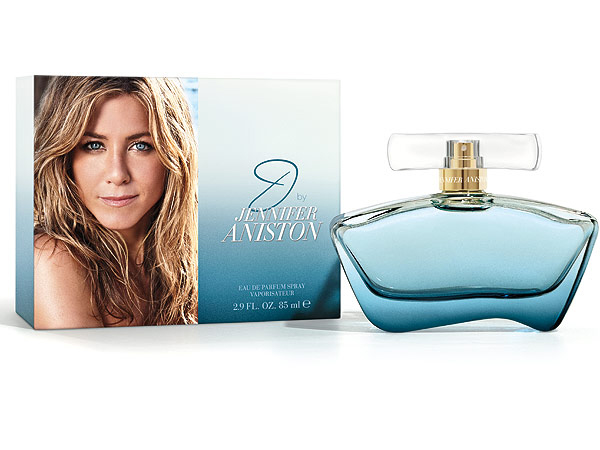 Photos courtesy of Elizabeth Arden, WENN.