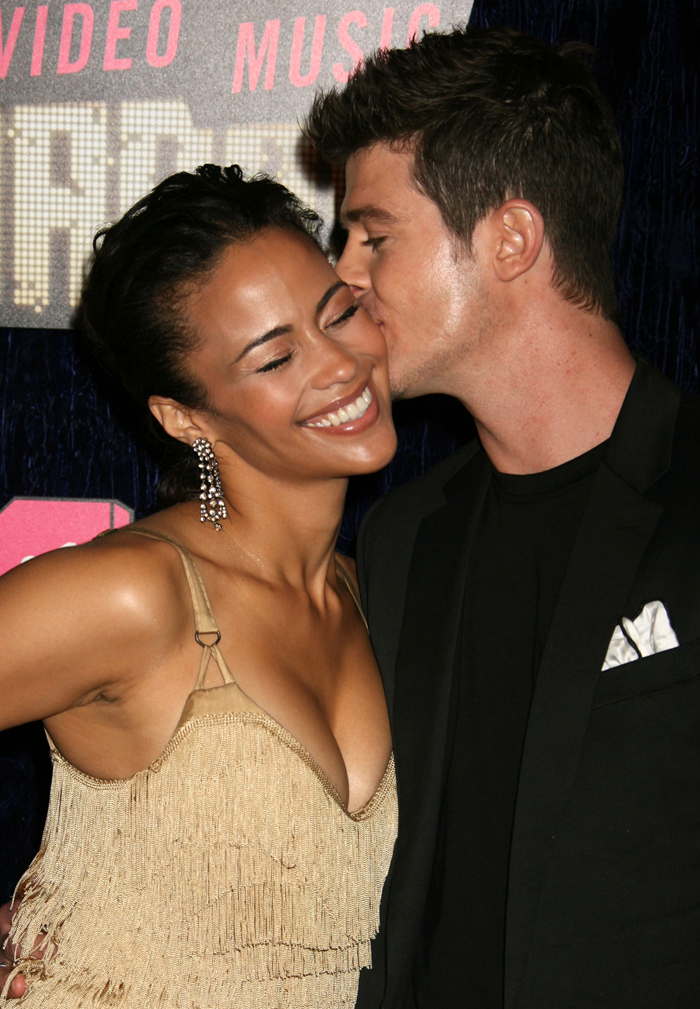 Robin Thicke has finally given up, y'all. He's done stalking his estranged wife, Paula Patton, with creepy videos and his "artistic" endeavors. Robin really thought that the #GetHerBack campaign would make Paula forget about him groping randoms and hitting on "young" chicks. It didn't work, thank goodness. And Robin's album flopped so hard. His career is now a PR disaster because no one wants to buy an album full of "songs to stalk by." He may be able to one day salvage his R&B/soul fanbase, but it will take a lot of redemption. As for Robin's marriage to Paula? He's finally given up on making it work:
Robin Thicke is waving the white flag … telling people in his camp his marriage to Paula Patton has collapsed.

Thicke certainly gave a strong sign the union is over by listing his L.A. home Monday. Paula has not lived in the house since their separation in February, after that grab-ass pic became public.

Sources connected with Robin tell TMZ … an attorney is already working on a financial settlement — separating assets.

Our sources say, however, neither side has hired a divorce lawyer.

Thicke is saying he will NOT be the one who files for divorce … she'll have to do it. But he says he's done begging and is moving on.
[From TMZ]
The family home really is up for sale. You can see photos of the house here (it looks less tacky than I expected). I am impressed at how Paula has gone off the radar during this whole mess. No one has seen her since Oscar weekend (shortly after they announced the separation). She pulled out of public life and let Robin make a fool of himself like a champ. He did it to himself, so I can't feel bad for the guy. He probably still doesn't "get it" either. The only reason he's waving the flag is because his career is now in the hole. If Paula had been a commercial hit, he'd feel vindicated and wouldn't have given up yet.
Oh, and I just checked 1-800-Flowers, and they finally pulled their Robin-themed bouquets. Good.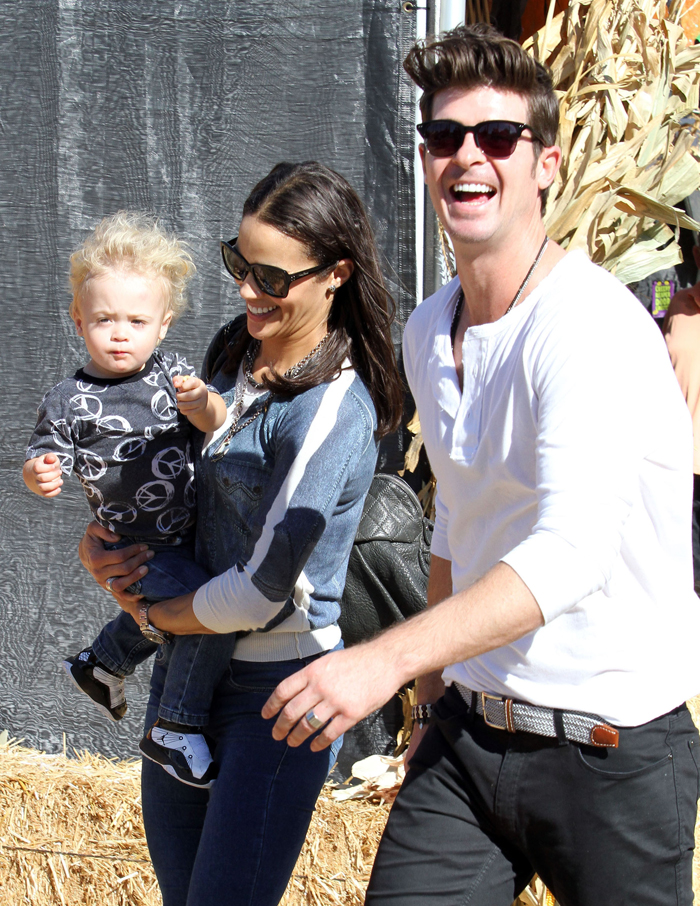 Photos courtesy of Fame/Flynet