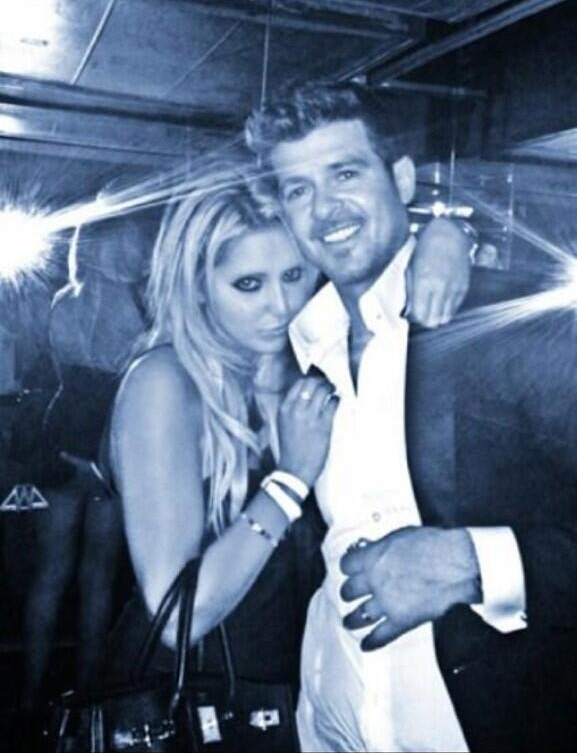 Last week, this sketchy photo of Robin Thicke was making the rounds. At first it just looked like Robin was posing with some random blonde at a VMA after-party, but then when you looked closely at the reflection in the mirror, you could see that Robin was groping the blonde. The blonde is named Lana Scolaro, and Lana thinks she's super-famous now. She gave an interview to Life & Style (via Page Six) where she tells the real story of what went down. Hint: it's grosser than we originally imagined.
Robin Thicke did more than just grab blonde Lana Scolaro's derrière as shown in a photo taken at 1Oak's VMA party last week, the 20-year-old claims in the latest issue of Life & Style. Scolaro says she hooked up with the "Blurred Lines" singer, 36, while his wife, Paula Patton, was just a few feet away and that he approached using the line, "I just love the fact that you're so young."

"His hands were everywhere," Scolaro, who says she met Thicke at a party a week earlier, tells the magazine. She also claims Thicke told her Patton was "chill" and encouraged Lana to talk to her.

Scolaro says she later accompanied the couple to a bash at a suite in the Greenwich Hotel, where Thicke followed her to the bathroom. She tells the mag, "He turned off the lights so no one could see us, and he started making out with me. He was grabbing me. He was like, 'I want to get you into bed!' "

But an insider tells us Thicke and Patton were together all night and that neither is concerned about the story.
Again, I have to think that many of you are right about Robin and Paula's marriage – they've been together for a long time and maybe they have some kind of understanding. Perhaps it's an open marriage, perhaps Robin is allowed some strange, and if that's the case, I sort of hope Paula is getting some strange too, just to make it even. But all of the stories seem to be about Robin and his wandering dong, which makes me think that Paula either isn't fooling around or she keeps her game on the downlow much more than Robin.
As for his gross pick-up line, "I just love the fact that you're so young"… I would heave a little if a man said that to me or anyone around me. GROSS.
Here are some photos of Robin doing some "happy family" photo ops in Miami over the past week: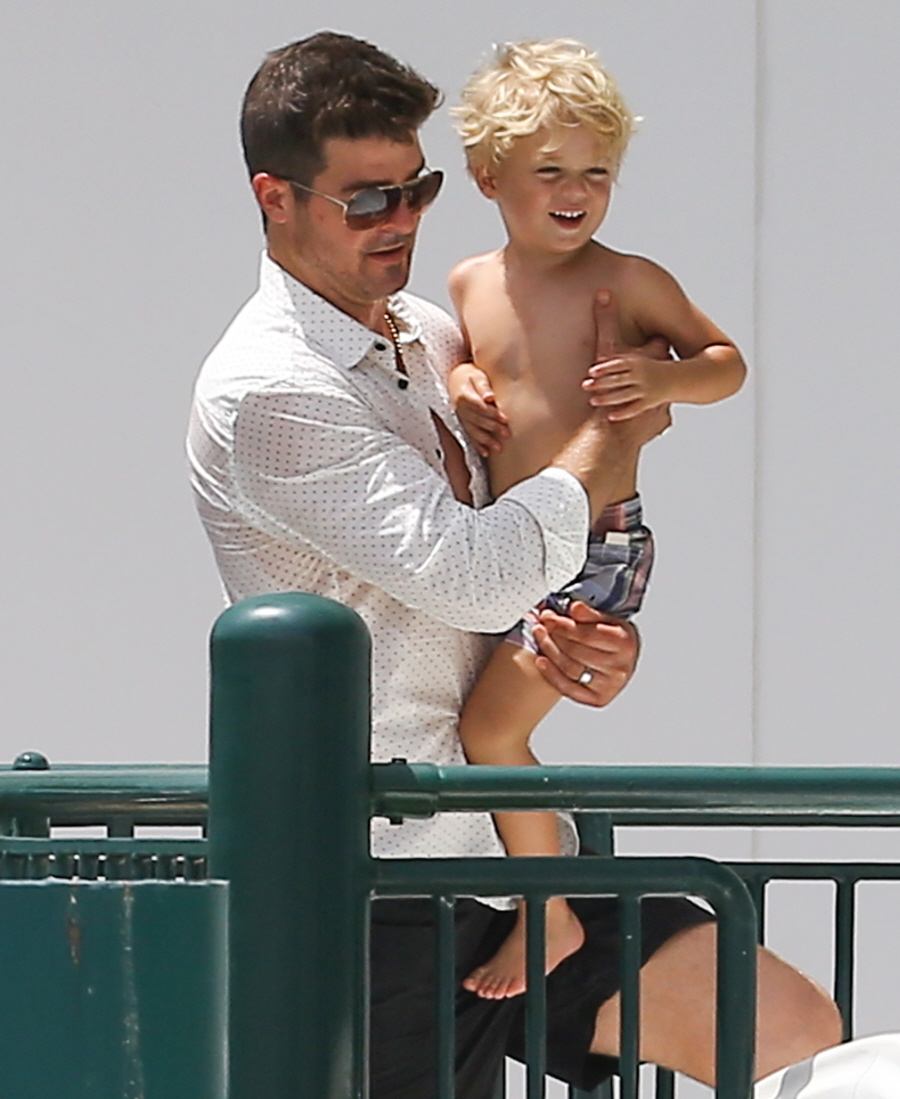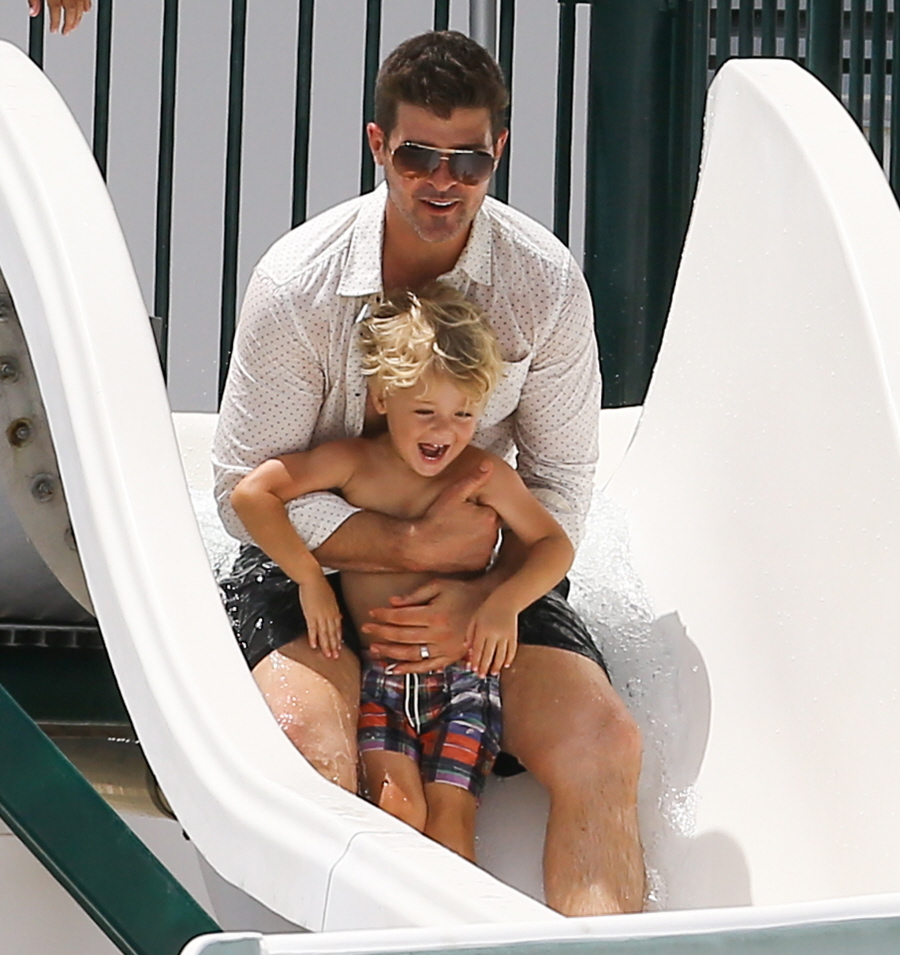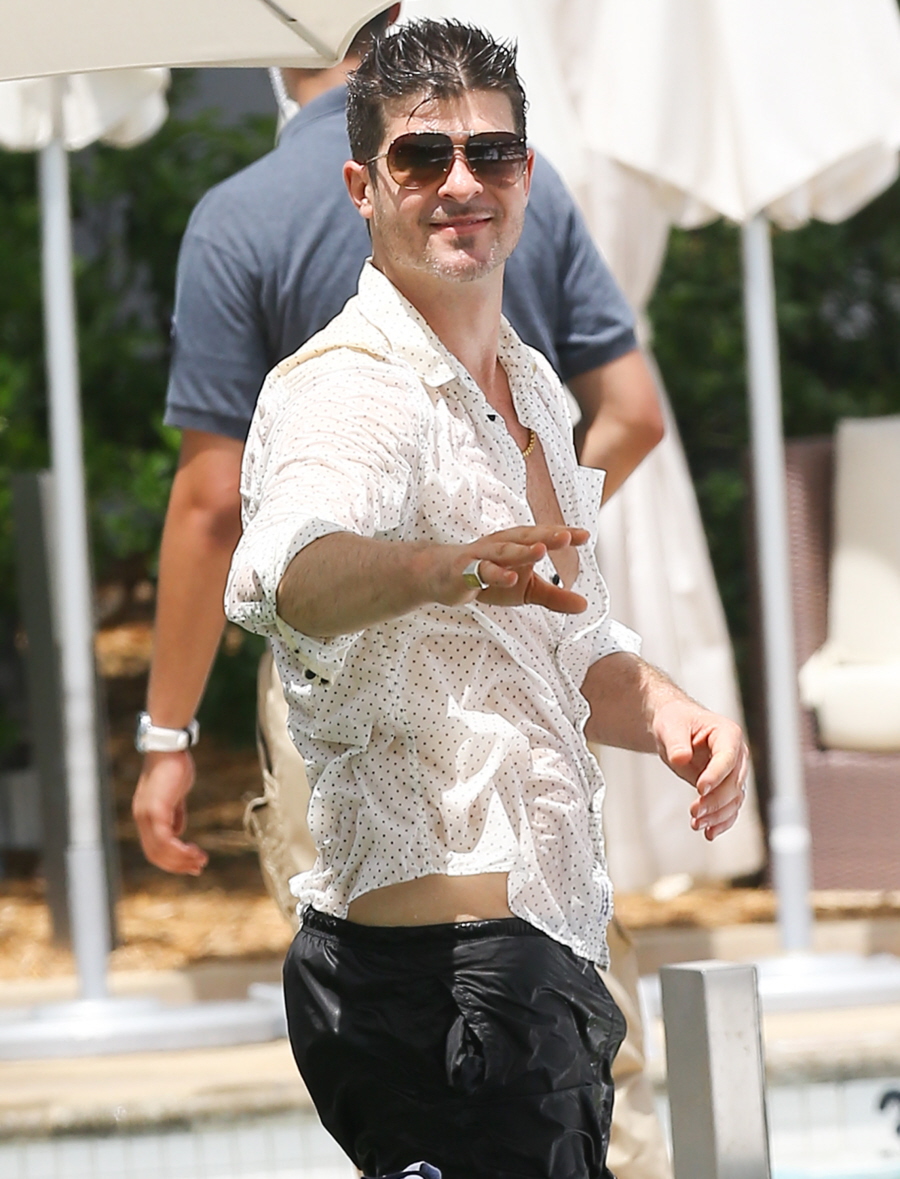 Photos courtesy of Twitter, Fame/Flynet.