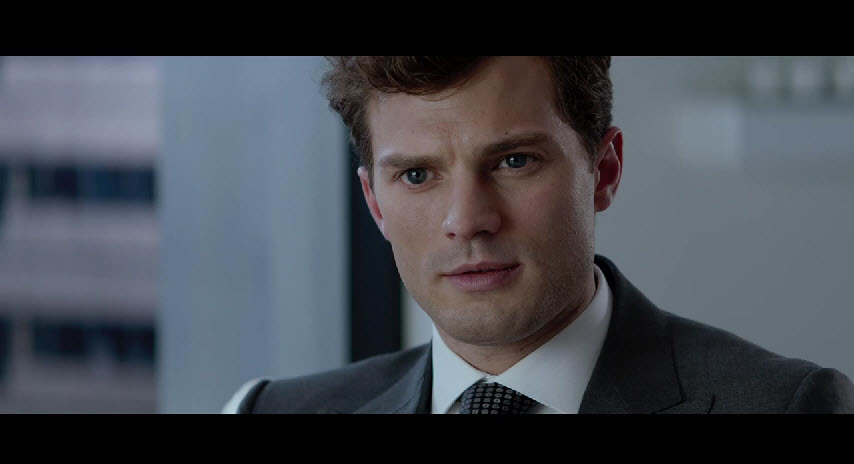 So, I just watched the Fifty Shades of Grey trailer AGAIN. I swear, I'm not really into the story and I probably won't even see the movie in theaters, but the trailer does make the movie look fun. Better than the source material, in any case. I've probably watched the trailer about five times since it was released online less than a week ago. And I'm not alone. It looks like the Fifty Shades trailer is the most-watched, most-popular trailer of 2014… so far?
The Fifty Shades phenomenon shows no signs of slowing down. The first trailer for the erotic drama based on the best-selling EL James novel has racked up a stunning 36.4 million YouTube views since its release on July 24, according to technology firm Zefr, which tracks the numbers.

Fifty Shades had the best opening week for any trailer in 2014. The previous high was the 31 million views Teenage Mutant Ninja Turtles got in its debut frame at the end of March. Godzilla and Transformers: Age of Extinction both notched 26.3 million views in their first weeks, while Dumb and Dumber Too did 23.5 million.

Transformers, which was released on June 27, has grossed about $966 million worldwide. Godzilla, which was released on May 16, has grossed about $498 million worldwide to date. TMNT hits theaters on Aug. 8, while Dumb and Dumber Too opens Nov. 14.

The Fifty Shades trailer was released so it could play before Lucy, the new action movie starring Scarlett Johansson. Fifty Shades arrives in theaters on Valentine's Day 2015.
I personally think so many people watched the TMNT trailer because the CGI turtles are more terrifying than any horror film. But when I see the list of all of the other trailers that made a big impact, I don't hate the fact that Fifty Shades has come out on top (for now). Just think… the most watched trailer of 2014 could be a film lacking in CGI and crazy special effects. It could be a female-audience driven film. That's actually really important.
Plus, I think we're going to find that no matter how terrible and awkward the press tour turns out to be, women will still be curious enough about the film to make this a big hit. And yes, it was smart to push it back to a February 2015 release. Here's the trailer again:
And in case you're thirsty for more Jamie Dornan, the BBC released a trailer for Season 2 of The Fall. Yay, bearded Dornan! This trailer is so creepy.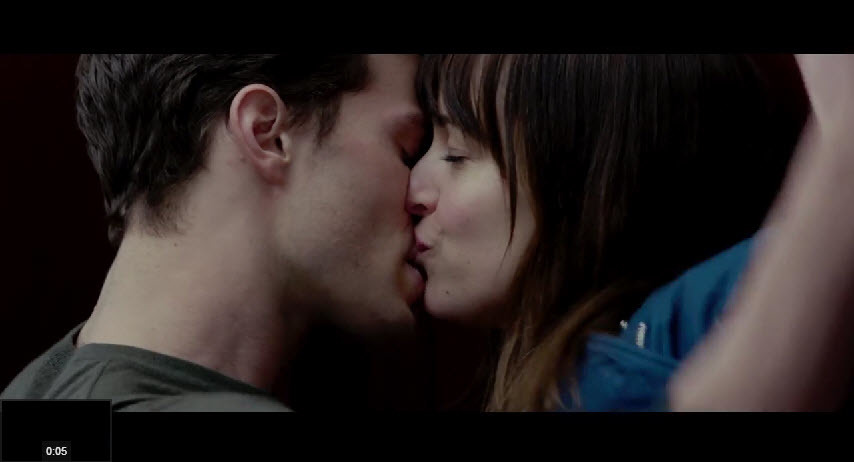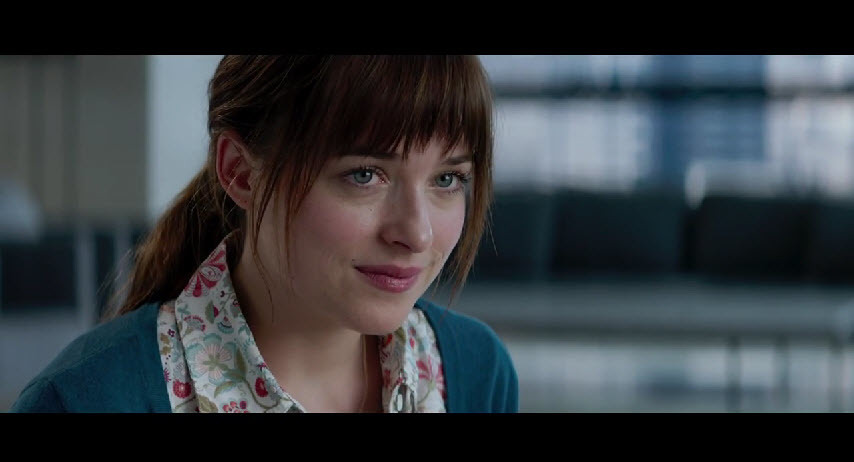 Photos courtesy of WENN.