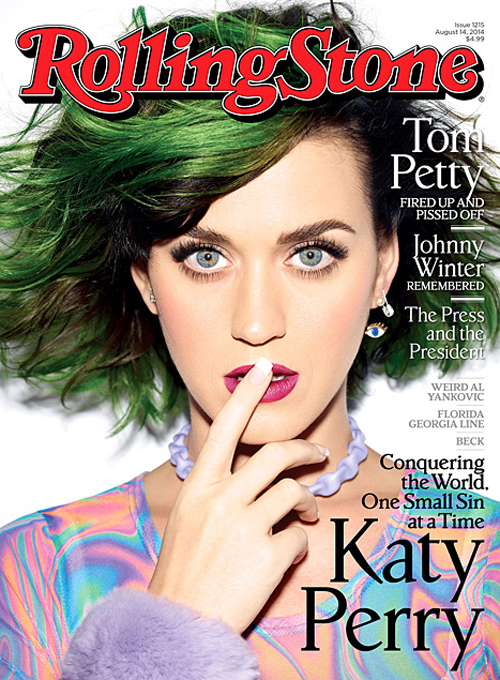 Katy Perry covers the new issue of Rolling Stone to promote her Prismatic world tour. She seems a little bit punchy during the interview, actually. Very defensive. Katy takes some shots at fellow pop stars and their "fandoms." I'm pretty sure she's going after Lady Gaga, which is (begrudgingly) sad because Gaga's been taken down enough pegs already after Artflop Artpop's failure.
Katy also talks about how people accuse of her cultural appropriation. I discussed how she insulted Islam in her "Dark Horse" video. She's also been called out for her "geisha style" performances and how her backup dancers dress up as big-bootied mummies during her "I Kissed a Girl" number. Katy says she's just appreciating other cultures, y'all. And the mummies weren't racist — they were making fun of Kim Kardashian. Hmm:
Throwing shade at other pop stars: "I'm not, like, a crazy 'I'm gonna die for my fans' type. Some people are so dramatic about it, and you're like, 'Honestly, you're not the Second Coming. You're just an entertainer!'… I'm very grateful for fans' support, but I'm not thirsty or desperate."

On the geisha controversy: "I guess I'll just stick to baseball and hot dogs, and that's it. I know that's a quote that's gonna come to f— me in the ass, but can't you appreciate a culture? I guess, like, everybody has to stay in their lane? I don't know."

On the mummy mess: "As far as the mummy thing, I based it on plastic surgery. Look at someone like Kim Kardashian or Ice-T's wife, Coco. Those girls aren't African-American. But it's actually a representation of our culture wanting to be plastic, and that's why there's bandages and it's mummies. I thought that would really correlate well together… It came from an honest place. If there was any inkling of anything bad, then it wouldn't be there, because I'm very sensitive to people."

She may have a kid solo: "I want to be doing that in the right time. And that's not in the next two years, you know? Maybe it's in a five-year plan, but I need to really be able to focus 100 percent of my attention on it. I don't really want to take the child on tour. Not until, like, birth through five is over. I don't need a dude. I mean, Neil [Patrick Harris] and David [Burtka], their twins are beautiful. It's 2014! We are living in the future; we don't need anything. I don't think I'll have to, but we'll see. I'm not anti-men. I love men. But there is an option if someone doesn't present himself."

She digs therapy: "That's a safe place for me to actually work out everything that's going on inside by a person who knows me as Katheryn Hudson. Not as Katy Perry. I would say anyone that's in this business should be doing that regularly–to have that kind of accountability, because you get to a place where, like, no one holds you accountable. You can do anything you want, and it's so destructive."

Her new BFF, Madonna: "You have to really prove that you're an authentic person, and you can be trusted, to be in a circle of friends with her. Which I totally understand. You have to really guard your heart when you're on this kind of level. You can't just have weirdos around you, strange people that want to suck your blood. Because everybody wants to be on your d-ck, you know? So you have to be very very 'What are your motives? Why are you here? What do you want from me?'"

What she wants in a man: "I'm interested in colorful personalities. Look, I can't be perfect. I don't know. I think you love who you love. You learn over time. I mean, each one has been different. I tweeted the other day that I'm just looking for the prince that fits my glass Jordans slipper."
[From Rolling Stone]
Katy also talks about Russell Brand again before saying she doesn't want to talk about him. Katy needs to either own up to using Rusty for publicity or make him off limits for interview discussions. Instead, she's pretending to take the high road after trashing him yet again. The good news? I don't think Russell's listening anymore.
Parts of this interview are interesting. I appreciate what she has to say about having a kid when she's ready to do so. The stuff about the mummies and plastic Kim Kardashian makes sense, but Katy has capitalized on so many cultures that she shouldn't be surprised when people expect the worst from her performance themes.
Here are some photos of Katy's new tour costumes. People pay to watch this stuff.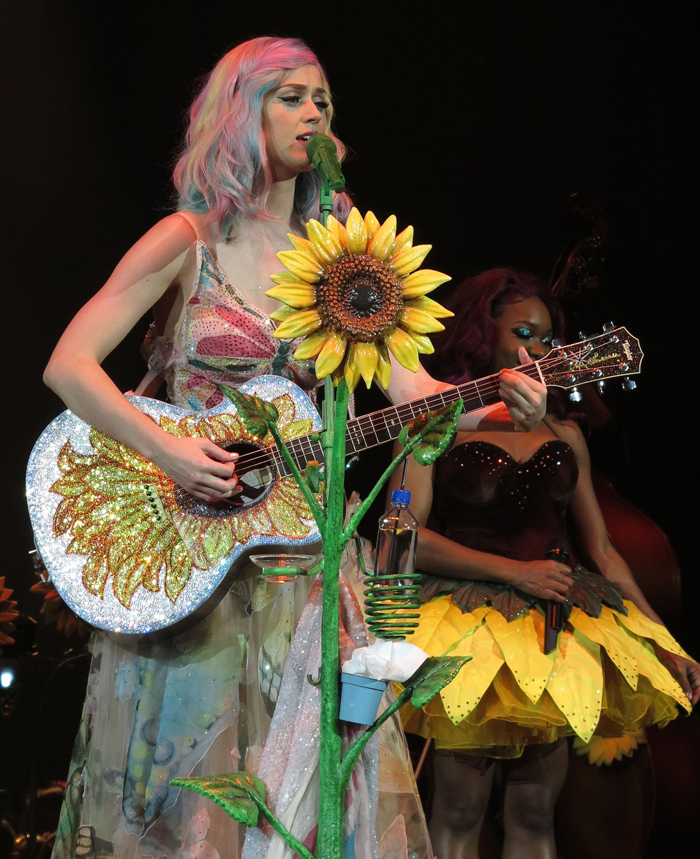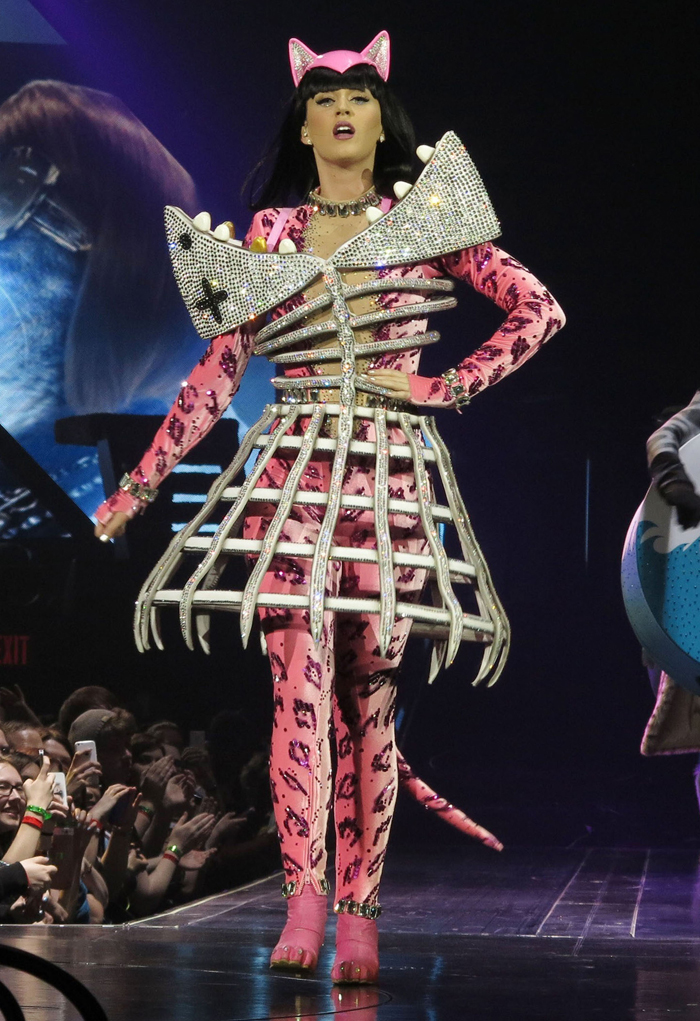 Photos courtesy of Rolling Stone, Fame/Flynet & WENN