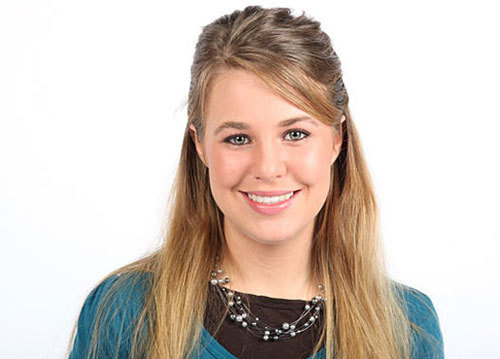 We've heard about the older Duggars marrying off into relationships hand selected by their father, Jim-Bob. Recently Jill Duggar, 23, married an accountant named Derick Dillard and is having fun posting couples selfies. Jessa Duggar, 21, is engaged to a 19 year-old wingnut who rants against Catholicism and has a fascination with guns.
The oldest Duggar daughter isn't engaged or married yet, though. Jana Duggar reportedly feels like an old maid… at 24. The Duggars like to marry 'em off young, but maybe they need at least one of the older girls to stay home and be a housemaid.
Jana Duggar may have 18 siblings and counting, but the 24 year-old is painfully short on suitors! "Maybe for folks in New York isn't no big deal to be single at her age, but in Arkansas you're an old maid at 25 – and Jana is scared!" reveals a source close to the reality TV clan. The problem? Dad Jim Bob and mom Michelle's "buddy system" parenting style means Jana doesn't have time to get a life of her own. "She wants to meet a nice guy, but she's busy taking care of her siblings!" says the pal. "What is she supposed o do, put her life on hold until 4 year-old Josie graduates high school? Jana would be 38 by then! She deserves to be happy on her own."
[From Star Magazine, print edition, August 11, 2014]
Star is wrong on one account, it's not like any of these kids are out meeting other young people to date, even at church events. Their dad is vetting potential mates and introducing them. I wouldn't be surprised if Jana was selected to stay home because she's indispensable. Or maybe she's not that into getting married and is pushing back against it. Jana is studying to be a midwife. I would love to hear about one of these kids striking out on their own and deciding to go to a secular college, that would be interesting but you know it's not going to happen. Jana isn't the oldest Duggar who isn't married. She has a male twin, 24 year-old John-David. He better get started, he's missing some prime baby-making years.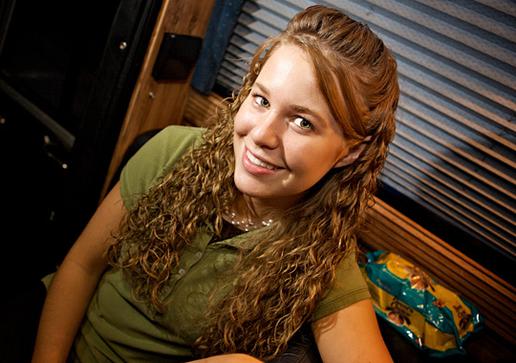 Photos courtesy TLC and wikia