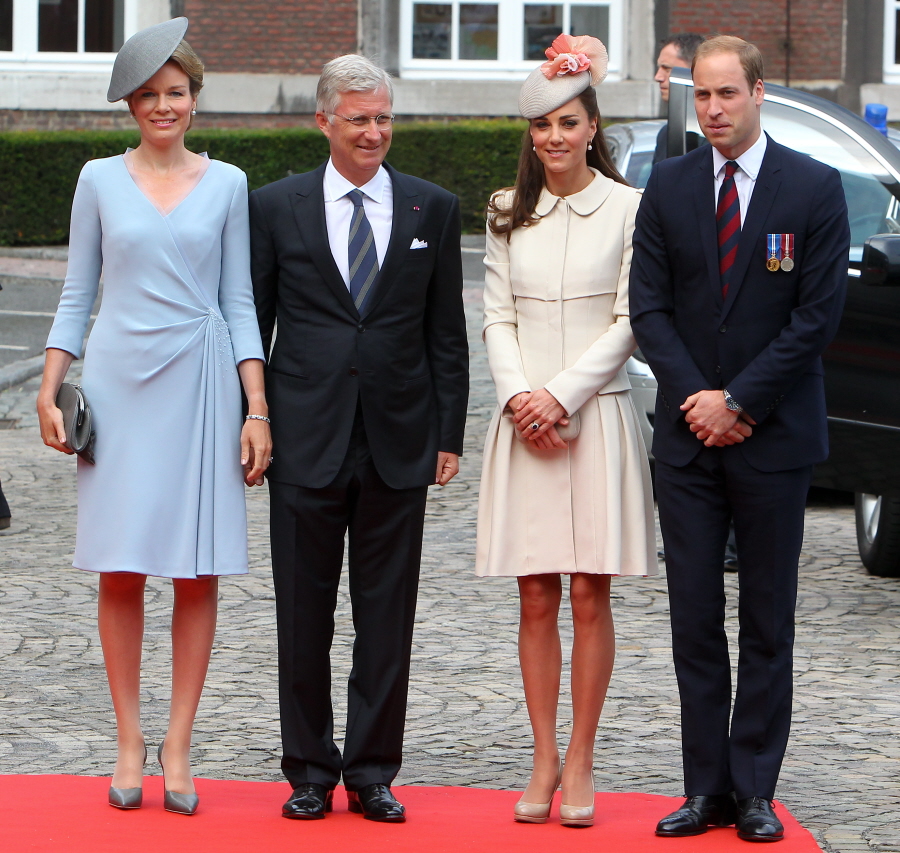 Here are some photos of Duchess Kate and Prince William in Liege, Belgium today, commemorating the centennial anniversary of the start of World War I. Kate and William shook hands with Belgium's King and Queen, Phillipe and Mathilde, and they joined in the speech-making and all of that stuff, joining Spain's King Felipe and France's President Hollande, amongst others. Kate was seated next to Pres. Hollande – you can see more photos here.
William paid tribute to those Belgians who lost their lives during the German advance across Europe and said that "Britain owed a great debt of gratitude to Belgium for its fortitude and resistance during the 1914-1918 war which left around 17 million soldiers and civilians dead."
Kate wore a cream coat-dress by Alexander McQueen. It reminds me a lot of the blue McQueen (Sarah Burton for McQueen) dress she wore in New Zealand back in April. Only this dress has MOAR PLEATS. I really liked the blue dress because it was a rare (for Kate) conservative silhouette. This cream dress seems like Kate had it tailored so the skirt was shorter, and thus, the pleats seem especially puckered and stiff. The base of her Jane Taylor hat looks familiar, so I don't know if this is an old hat that got reworked with some new fabric or if it's a new hat that just looks a lot like some of her old hats. All in all… she looks okay. I'm glad her hair isn't down completely. I like that her skirt looks too stiff to blow up and flash all the dignitaries. And she looks pretty in cream. Too much makeup though.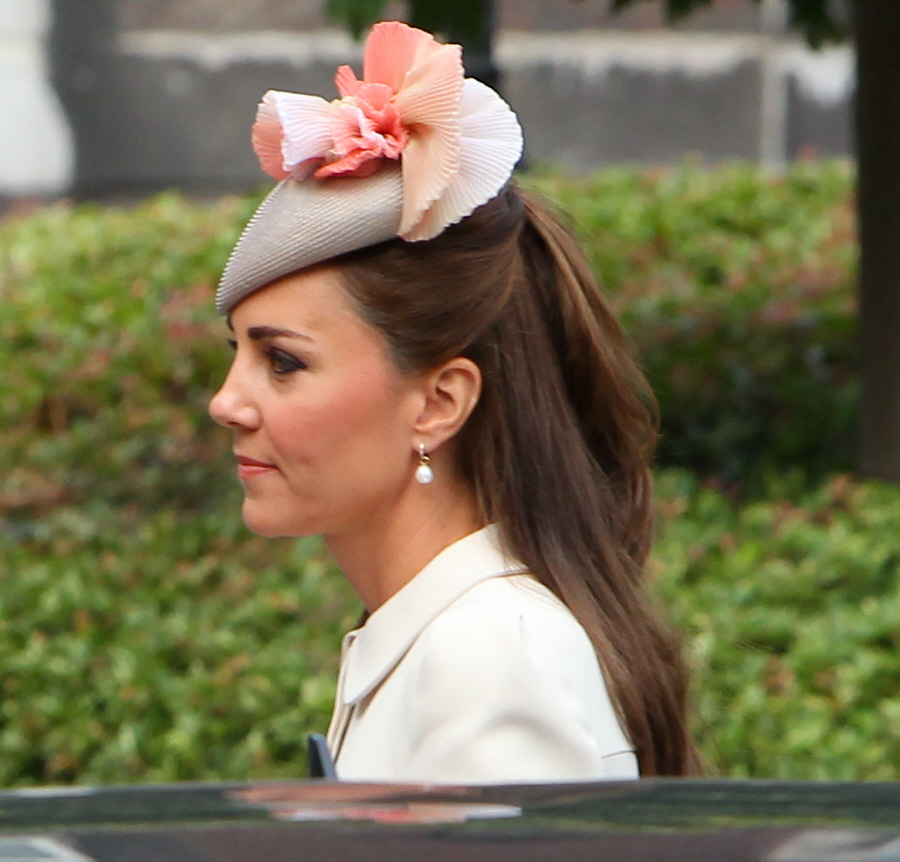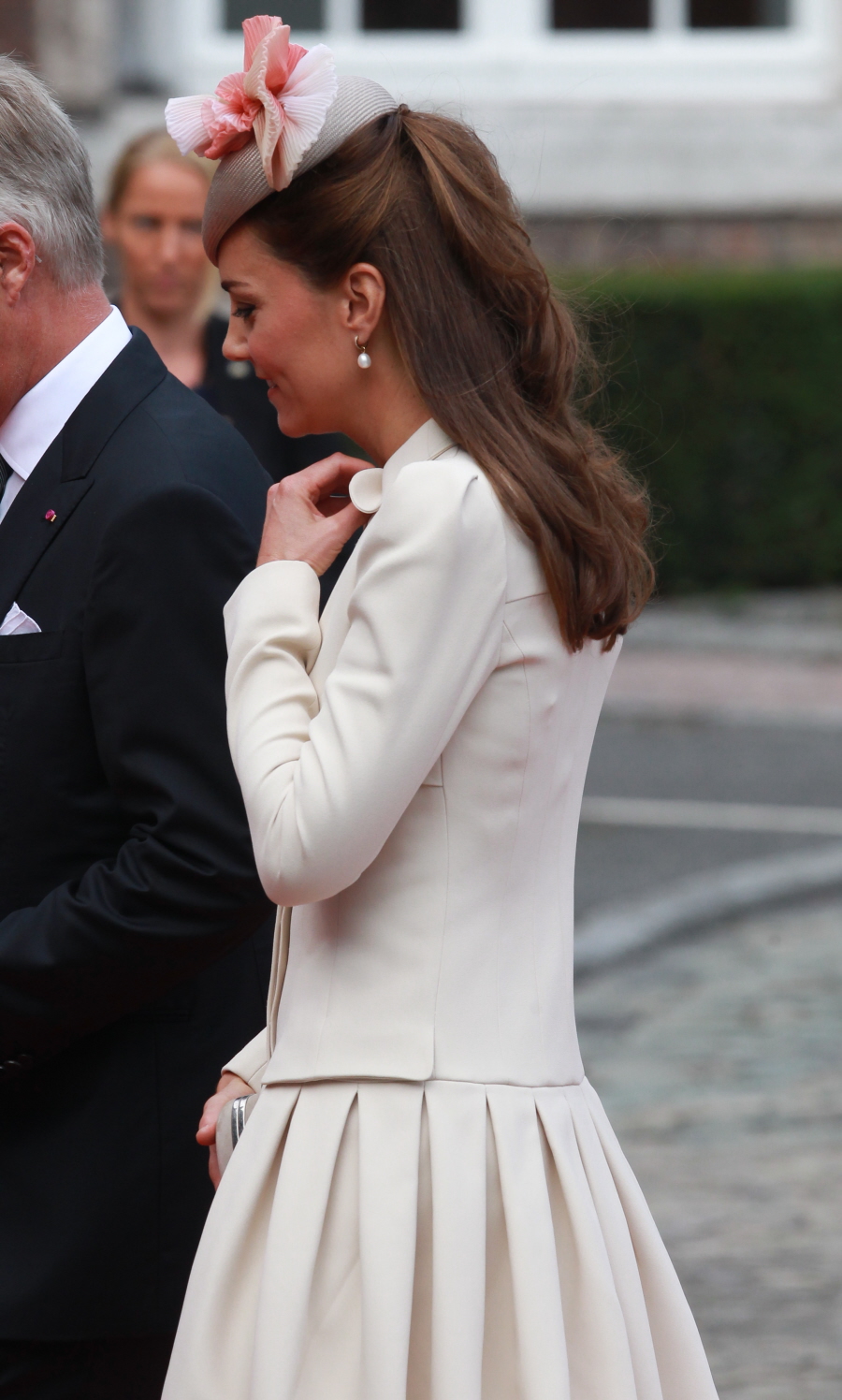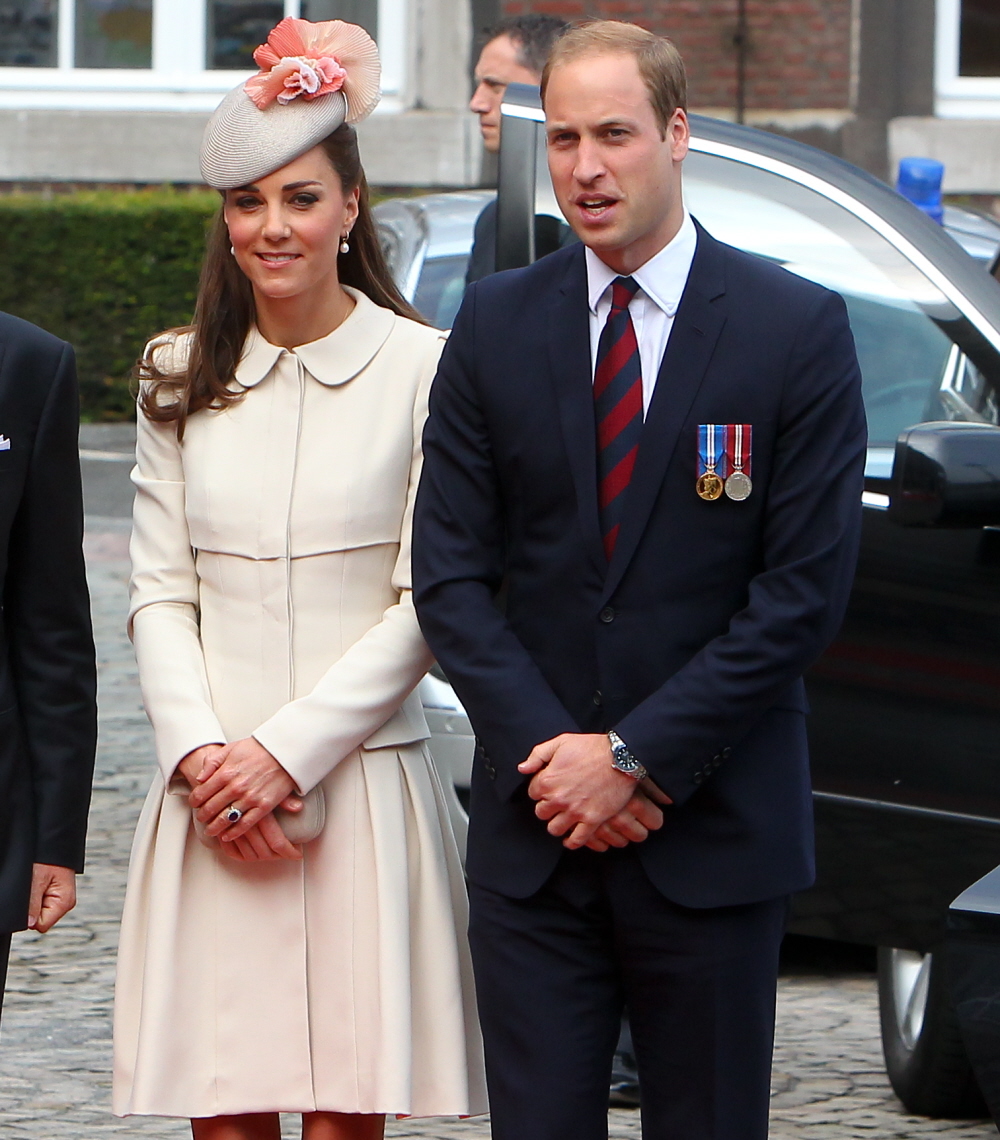 Photos courtesy of WENN.