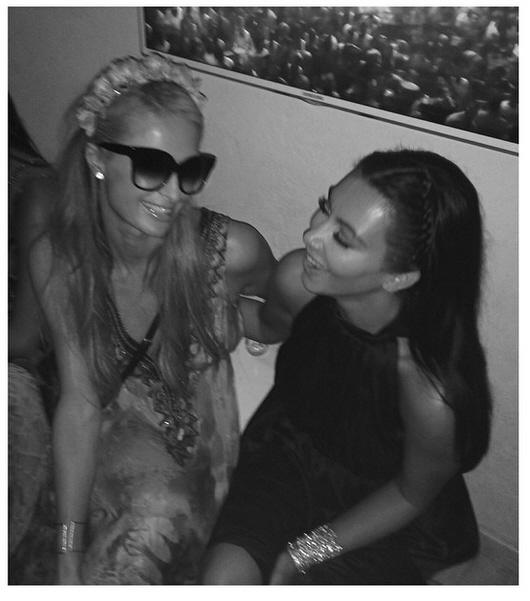 This is Part II of Kim Kardashian's star-studded weekend in Ibiza. All of the celebrities (except for the important ones) were in Ibiza for Riccardo Tisci's 39th birthday extravaganza this weekend, and we basically know the guest list because Kim posted a million photos – go here to see Part I of her photo array, which I covered yesterday. Justin Bieber was there. Kris Jenner was there. Kanye was there to support his BFF (Riccardo).
And as it turns out, Paris Hilton was there too. Kim and Paris used to be friends, back in the mid-aughts. Then Kim destroyed Paris and stole Paris's famous-for-nothing shtick, complete with an "amateur" p0rn. Paris has talked trash about Kim before (something about cottage cheese in a trash bag, I believe), but now they're back to being friendly. Kim posted this photo with the caption: "Reminiscing about the 1st time we went to Ibiza in 2006! @parishilton it was so good to see you & catch up!! Loves it lol."
Guess who else was there? A completely wasted Naomi Campbell and Kate Moss. They were so drunk, they posed for photos with Kim. They're totally going to be embarrassed when (if?) they sober up. Kim even posted the photo of Kanye trying to stand in front of her while posing with Kate and Naomi, tagging it: "You can't sit with us." Yeah. Kim, they wouldn't let you sit with them if they weren't hammered and/or stoned.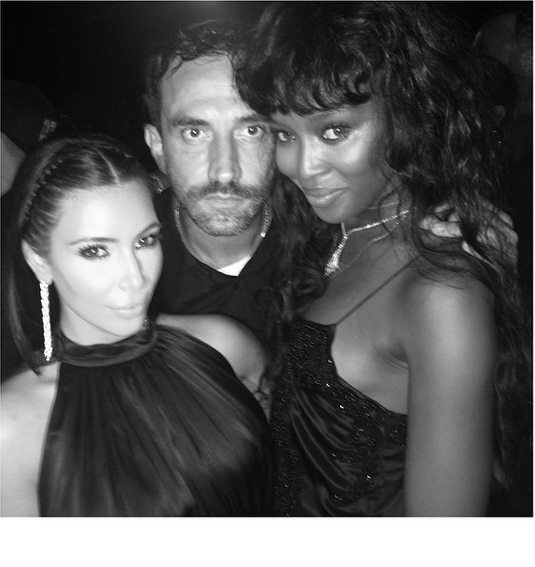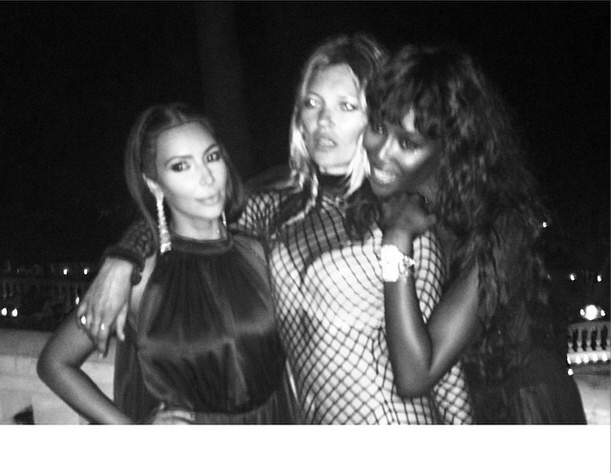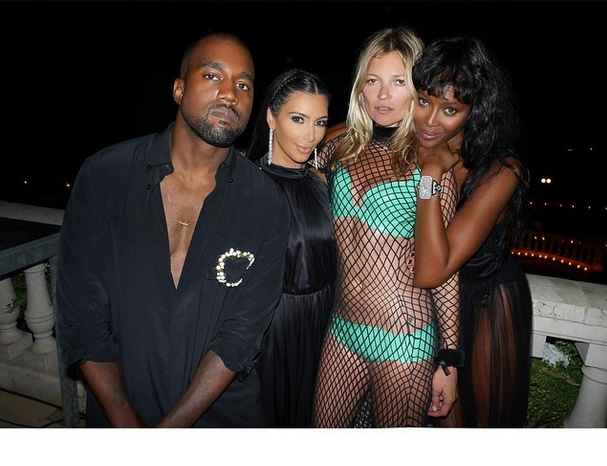 Photos courtesy of Fame/Flynet and Kim's Instagram.