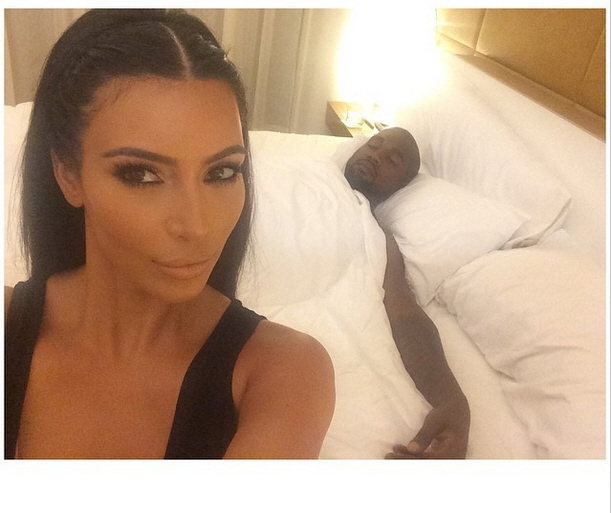 All of these photos are from Kim Kardashian's Instagram except for one. The other photo is from Justin Bieber's IG and it's of Bieber and Lucifer's Homegirl. Ah, yes. It was wise of Lucifer to join his two greatest allies in Ibiza. The prophecies are coming true. The End Times are upon us. Anyway, this is mostly about Kim and Kanye, actually. Kim left North West at home with… I don't know, nannies or a television or something. Kim just had to jet off to Ibiza with Kanye so they could help celebrate Kanye's BFF Riccardo Tisci's 39th birthday. Riccardo and Kanye really are close friends, and I can only imagine that the entire Jenner-Kardashian Klan (minus North, Bruce, Khloe and Kourtney) was in Ibiza, partying it up. Justin Bieber was there too.
As for the header photo of a sleeping Kanye and a kat-faced Kim, Kim posted it with the caption, "Side chicks be like…." Ha, it's funny because they had just attended a birthday party for Kanye's boyfriend.
As for the Bieber-Lucifer's Homegirl photo, Justin posted it to his IG with the caption: "@kendalljenner @kyliejenner who's your daddy." EWWWW. Ten bucks says that Bieber has banged both Kyle and Kendell. Gross.
Also – Kanye looks absolutely miserable standing next to Justin Bieber. I can't wait to hear Kanye's crazy word salad on why Justin Bieber is the new Charles Lindbergh, blowfish-styles.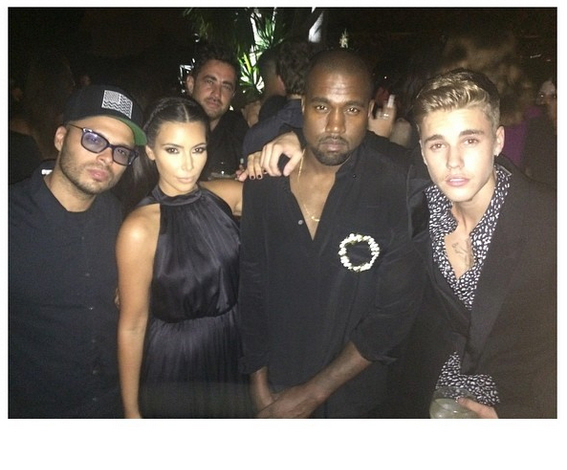 Photos courtesy of Instagram.