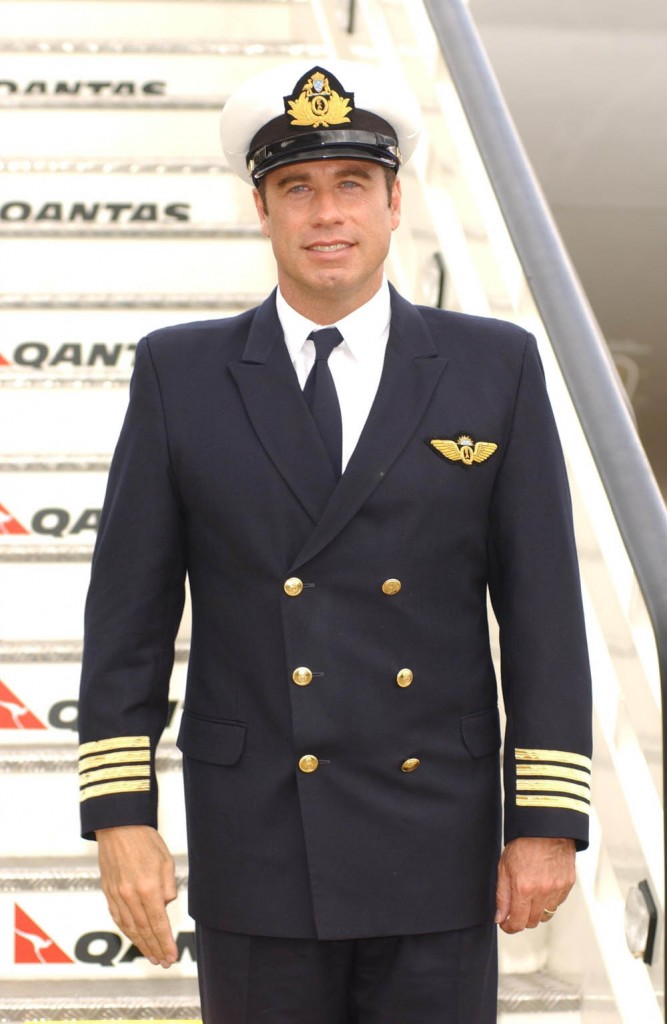 Back in the 1980s, John Travolta had a six year love affair with a pilot named Doug Gotterba, according to Gotterba. Gotterba is fighting Travolta's legal attempts to block a book he's written about their relationship, which he claims lasted from 1981 until 1987. Gotterba states that the relationship ended because Travolta was oversexed and that his constant come-ons started to bother him, at which point he quit working as Travolta's pilot. Radar Online has a video interview with Gotterba from their sister publication, The Enquirer, and he comes across as very believable and matter-of-fact. He's cashing in on his long-over relationship with Travolta, but given all of the sexual harassment lawsuits against Travolta and everything we've heard over the years, it's not like his story is coming out of left field.
Radar has been releasing details from Gotterba's book and they have a lot of exclusive photos of Travolta, taken during their affair. Travolta was in his early 30s at the time and what surprises me is how incredibly hot he was. This was before he married Kelly Preston in 1991 but after he became a Scientologist in 1975. (Tom Cruise's little buddy, David Miscavige, took over Scientology after L. Ron Hubbard died in 1986. I assume that after Miscavige took control there was more pressure on Travolta to appear straight.) Gotterba says that he had some minor contact with Travolta after he married Kelly Preston, and that Travolta told him he still preferred men. Here's more:
In a preview to his shocking book, Doug Gotterba tells The Enquirer that he began a sexual relationship with Travola, now 60, when the Grease actor interviewed him for a pilot job in 1981.

During their first intimate encounter in a Monterey, Calif., hotel room, Gotterba claims Travolta offered to massage him — which then lead to sex.

"John was gentle, but very passionate," the 62-year-old claims. "The next day, he told me, with a big smile on his face, 'I really enjoyed last night.' And I told him, 'So did I.'"

The two quietly became a gay couple, with Gotterba acting as the star's pilot as a cover.

"I'd stay in the room next to John in luxury hotels," he says. "Sometimes he'd bring women along as beards. But he would ask me to join him in his suite and we'd spend the nights together. It was our little secret."

After six years together, Gotterba says he couldn't keep up with the actor's extreme sex drive, and soon ended the relationship.

"John was oversexed, and I knew that he had many other lovers on the side. Some of them I'd hear about, others he told me about himself," he claims.

"John demanded that I come to his house at all hours of the day and night [for sex]," the pilot explains.

In 1987, Travolta met actress Kelly Preston, now 51, and the pair wed four years later.

"I feel sorry for Kelly. She's a lovely person," Gotterba insists. "She's in the middle of all this, and it's unfair to her."

Gotterba claims he ran into Travola the year after his blowout wedding.

"We were making small talk when I blurted out, 'So John, tell me. Now that you're married, do you still prefer men — or women?' He looked me straight in the eye and said, 'Well Doug, I still prefer men!'" he recalls. "That's the last time we saw each other."
I would feel sorry for John Travolta if he wasn't (allegedly) abusing masseurs and numerous other people and if he wasn't such a litigious person. I would feel sorry for Kelly Preston if she wasn't continuing to spout Scientology nonsense and continue to advocate for the cult. She's brainwashed beyond belief though, I'll never forget the ridiculous interview she did after her baby was born. I think that she definitely knows her husband cheats on her with men but that she chooses to ignore it, and that all that auditing helps her forget.
In terms of this book, it's not exactly news that Travolta enjoys the company of men but it may be an interesting story about a closeted actor at the peak of his fame. I want to know how much influence Scientology had on him in the early years too.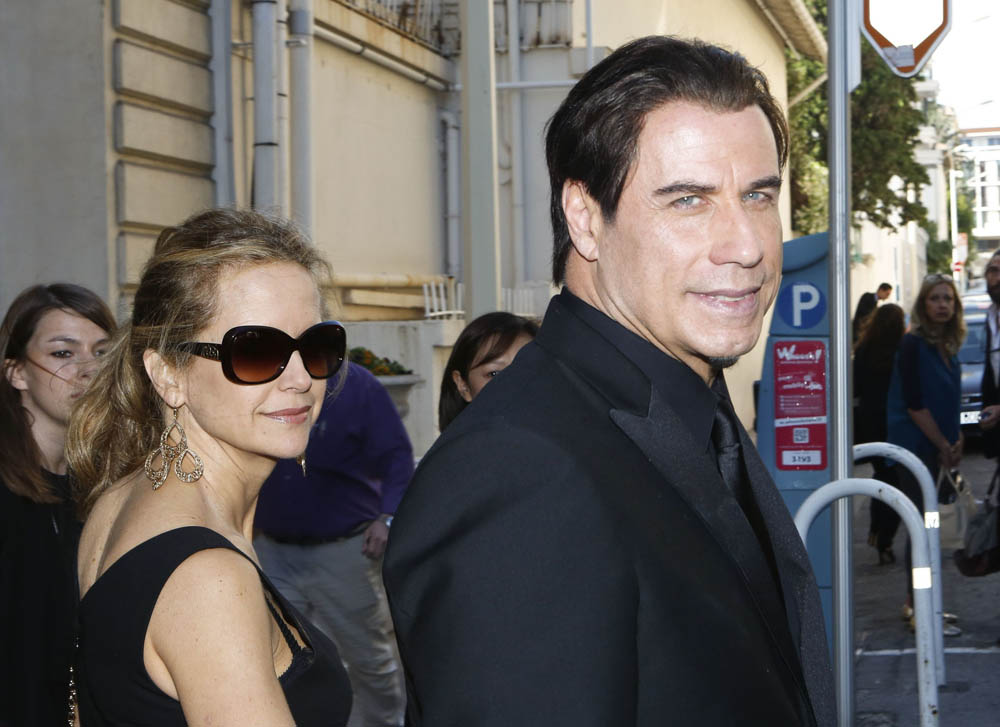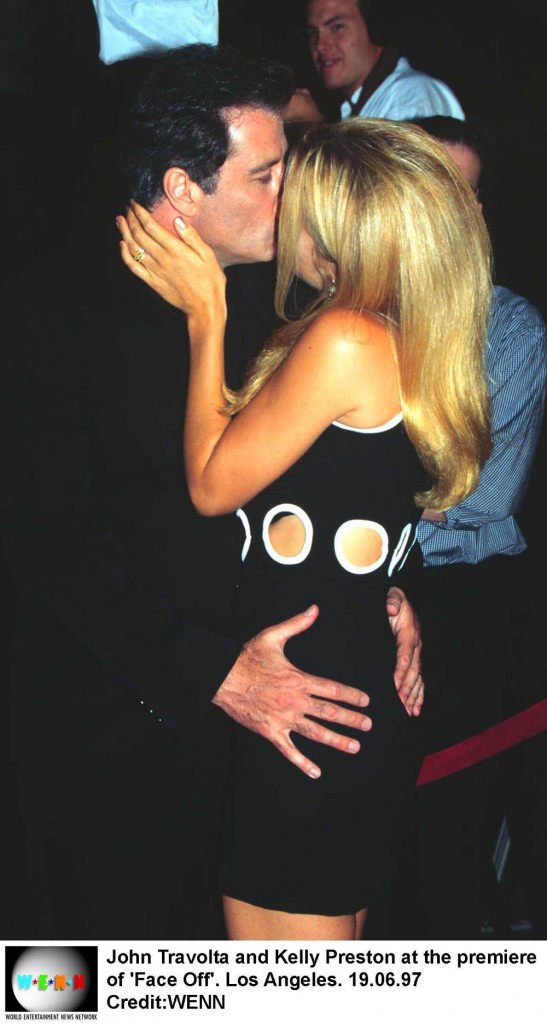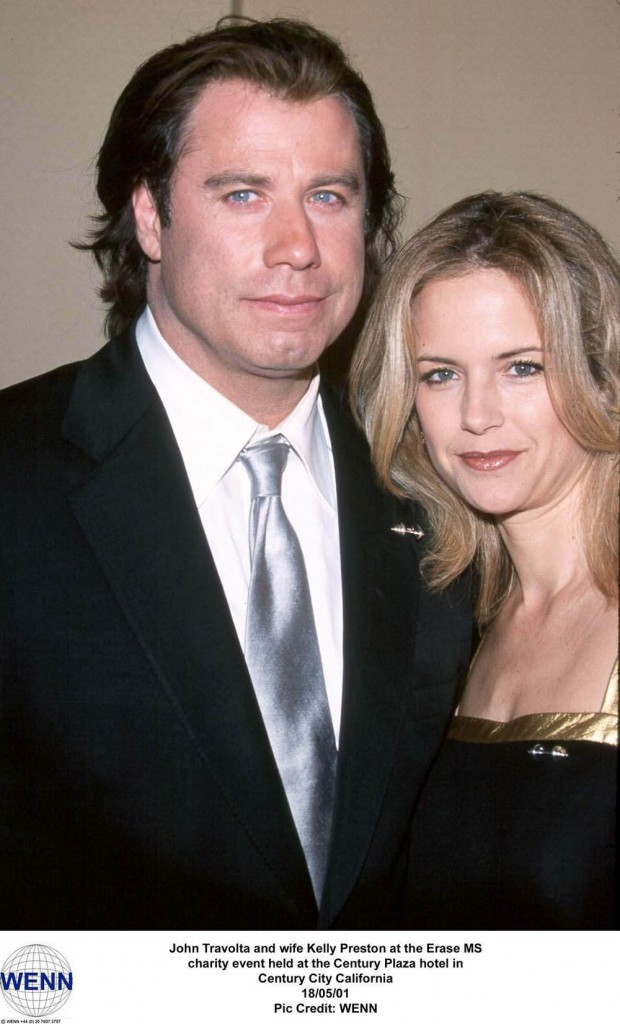 photos are of John Travolta at a Quantas event in 2002, with Kelly at Cannes this year, and in 1997 and 2001. Credit: WENN.com