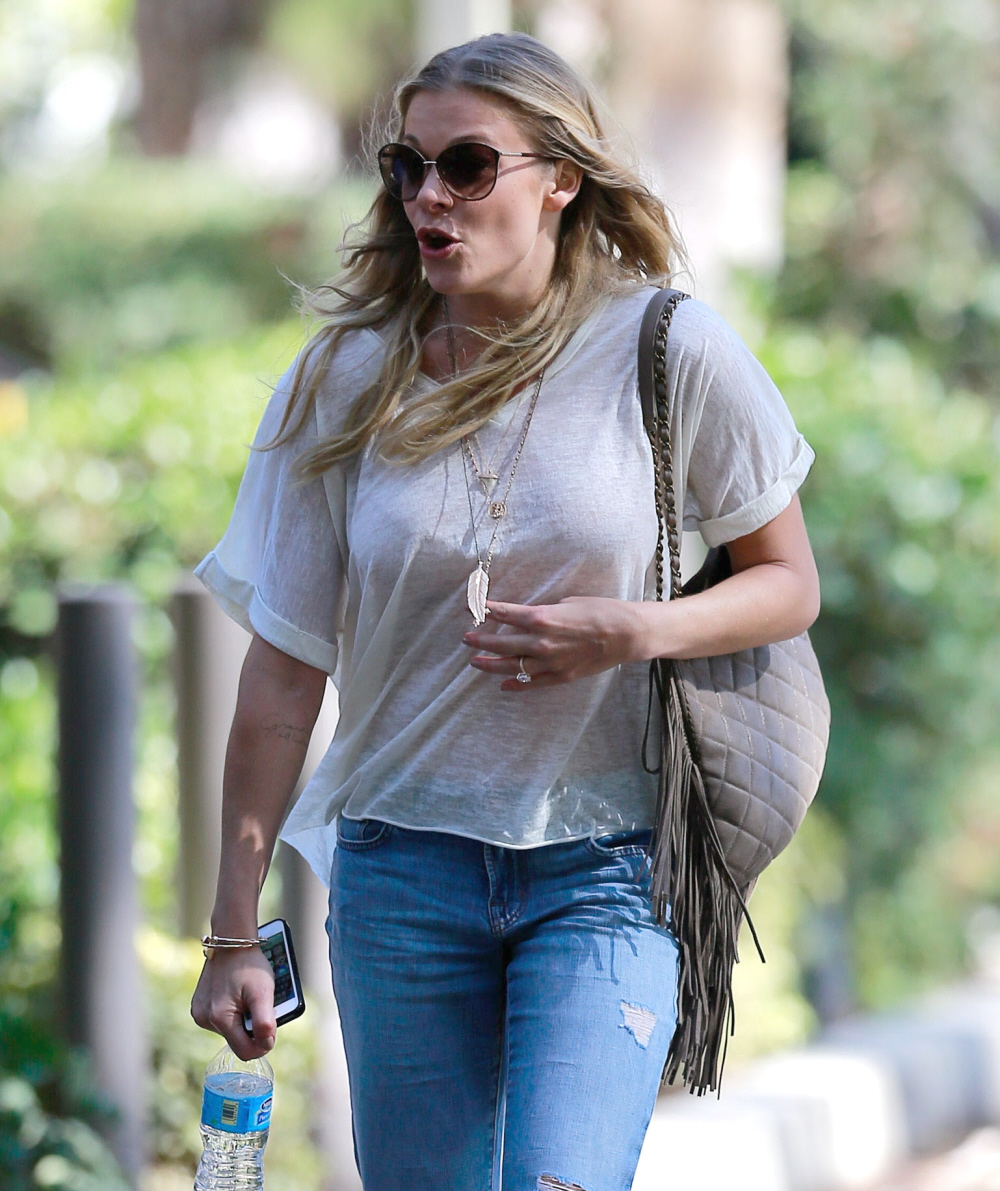 Some of you have mentioned this in the comments, but it's interesting to see it confirmed in one of the tabloids. This week's Star Magazine points out that the luxurious Malibu home where LeAnn & Eddie film their VH1 series is not in fact their real home. Many reality stars do this – I don't believe the Kardashians use the real exteriors of any of their houses for their reality shows, unless the house is a temporary rental (and even then, maybe not). Star says that LeAnn's real Malibu house is less expensive and more "rustic" (which is code for "it's a rundown shack").
LeAnn Rimes & Eddie Cibrian need to put the real in real estate. Star has discovered that the $5.25 million ultra-modern Malibu house they flaunt on their VH1 reality show isn't actually where they live.

"That house ups the glamour and makes LeAnn and Eddie look like they're living the high life," tattled a source. "They want people to think they're rich, but the truth is, they live in a much older, rustic house and definitely aren't swimming in money."

But they should enjoy the luxe digs while they can – the show's low ratings mean there may not be a season two!
[From Star Magazine, print edition]
LeAnn owns at least two properties in California, right? She owns a Malibu house ("shack") and some house in the suburbs, like in a gated community or something. Plus, she either owns or rents a place in the mountains I think. And she sold her Tenneessee property at a huge lose back in 2012. Sorry, I'm just trying to keep it straight. Well, I'd say that someone who owns multiple properties in California probably isn't too poor, although I'll buy the idea that LeAnn wants to look wealthier. I wonder if VH1 is paying for the Malibu rental? Probably.
This also reminds of how LeAnn can't make up her mind about whether the show is "scripted" or not. It definitely is scripted (and I feel sorry for those poor writers), but LeAnn has been insisting for a few weeks that it's not scripted at all. She probably also insists that the modern Malibu house is really her home and that Eddie has never cheated on her too.
Oh, and LeAnn's rep went to RumorFix to deny the story… except not really. He rep says the house is a rental and it's not where they really live, but LeAnn and Eddie didn't want to use their own house because they "didn't want to disrupt the boys lives by shooting at their real house." And if VH1 is paying, why not.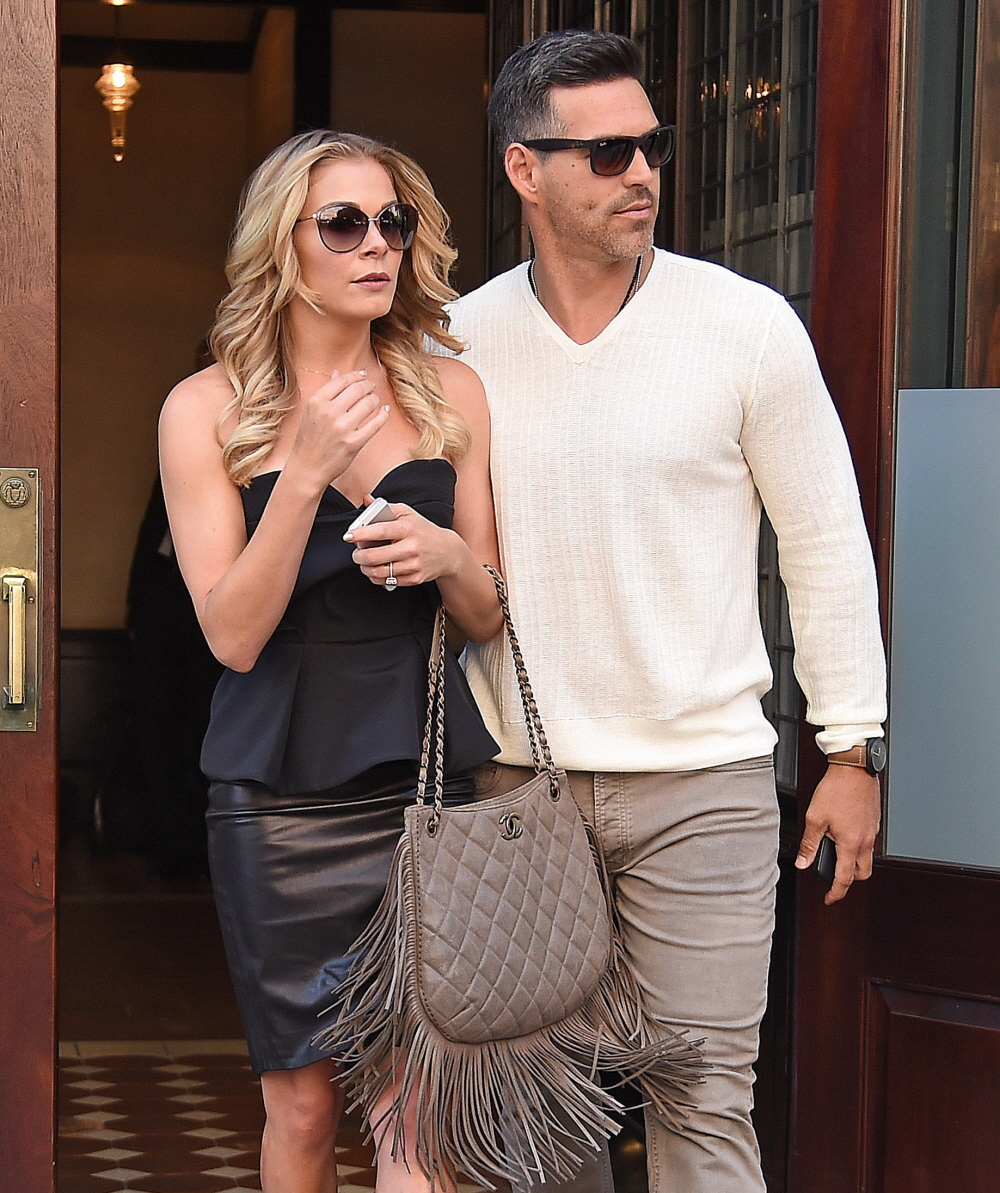 Photos courtesy of Fame/Flynet.