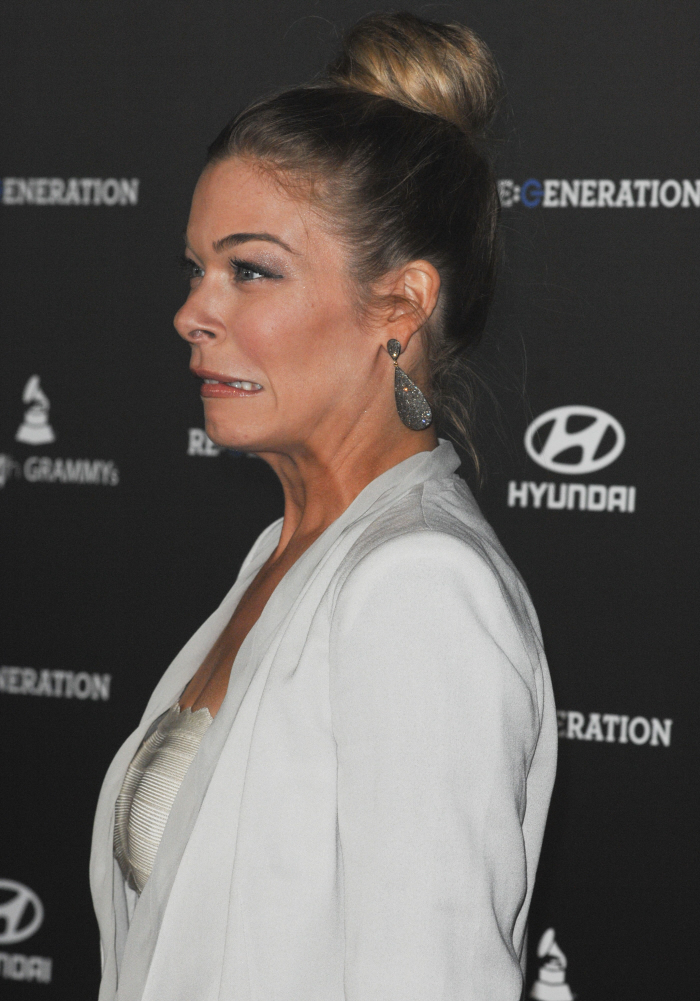 I had forgotten that LeAnn Rimes had a home in Nashville, Tennessee. Because she's country, y'all! Or at least she was country before she started screwing around on her husband with a C-list actor, then stalked the married C-list actor until his marriage was beyond repair, married the C-list actor and then completely remade herself into a pretty standard-issue LA Girl, complete with an emaciated body and wonky bolt-ons. So now that she's all about being an LA Girl, LeAnn decided to sell her Nashville mansion, which she had extensively renovated when she was married to Dean Sheremet.
The funny part? LeAnn has been trying to unload her Nashville property for three years! LeAnn shelled out an unknown amount for the property, and then on top of that she shelled out something in the neighborhood of $4 million to simply renovate the property. Meaning that she had already put something like $6-7 million into the home, and she had it on the market for $7.45 million. It just sold for the bargain-basement price of $4.1 million! Yikes. She just ate a HUGE loss. I wonder why? From what I can tell, the mansion was nice enough – you can see photos of the place here. I like the kitchen and the master bedroom a lot, but you've got to wonder if the place was over-priced for the area.
So, why did she eat the financial loss again? LeAnn's net worth didn't change that much after her divorce from Dean – she gave him a lump-sum settlement, from what I remember, and the settlement didn't put that much of dent in her estimated $30-40 million fortune. Of course, since then, she married Eddie Cibrian, whose career is probably best described as "failing." And LeAnn and Eddie take a lot of expensive vacations and she buys him lots of expensive toys. Still… she's got money, right? So why is she acting like she was desperate to let the Nashville property go? Couldn't she afford to wait out the market until she could make her investment back?
And to add further speculation to the "Why is LeAnn acting like she needs money?" situation, LeAnn is really, really trying to get that gig on The X-Factor. She sent Eddie out to confirm that she is in "talks" with Simon Cowell over signing on to the budget reality competition. Fergie already turned Simon down. Nowadays, the names getting the most buzz are LeAnn, Britney Spears (gah!) and Stacy Keibler as host. OMG, imagine Stacy and LeAnn on the same show! Epic.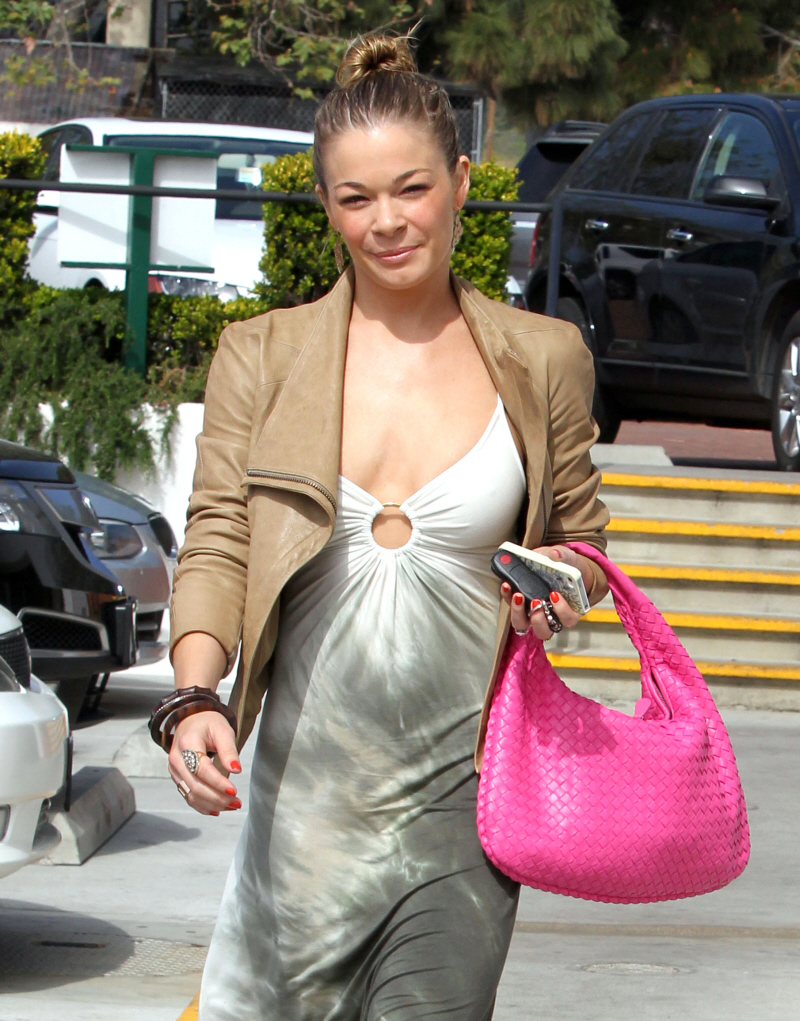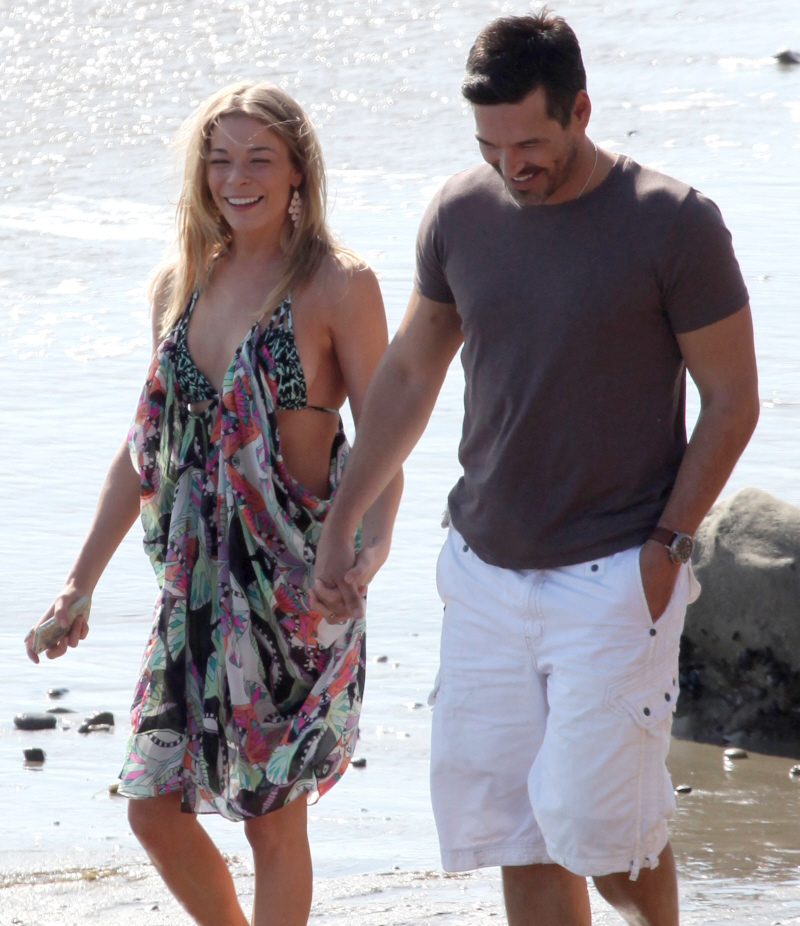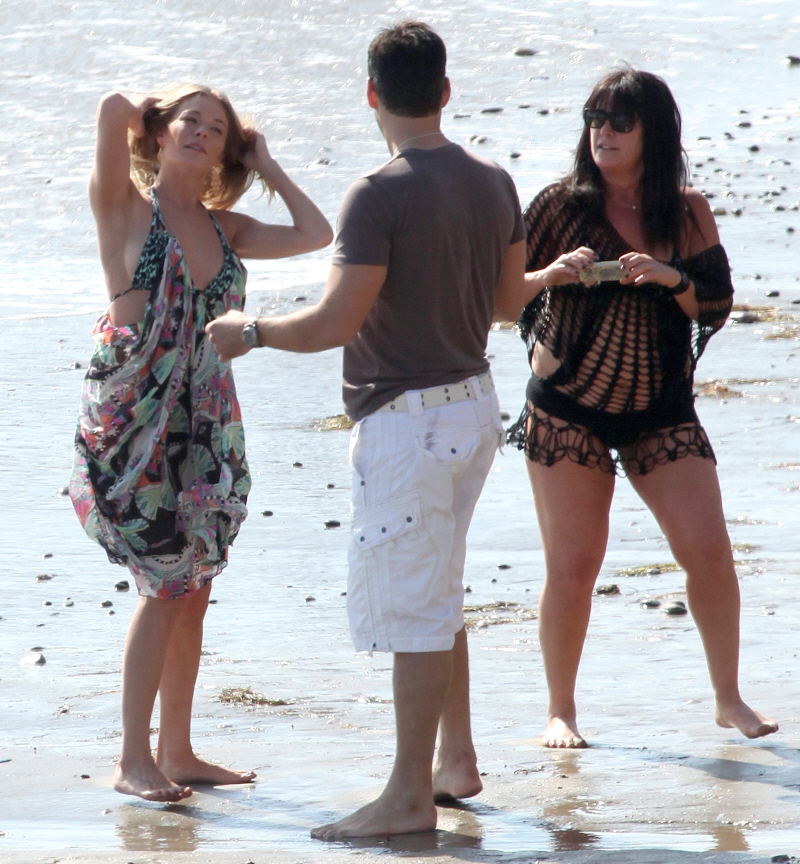 Photos courtesy of WENN, Fame/Flynet.