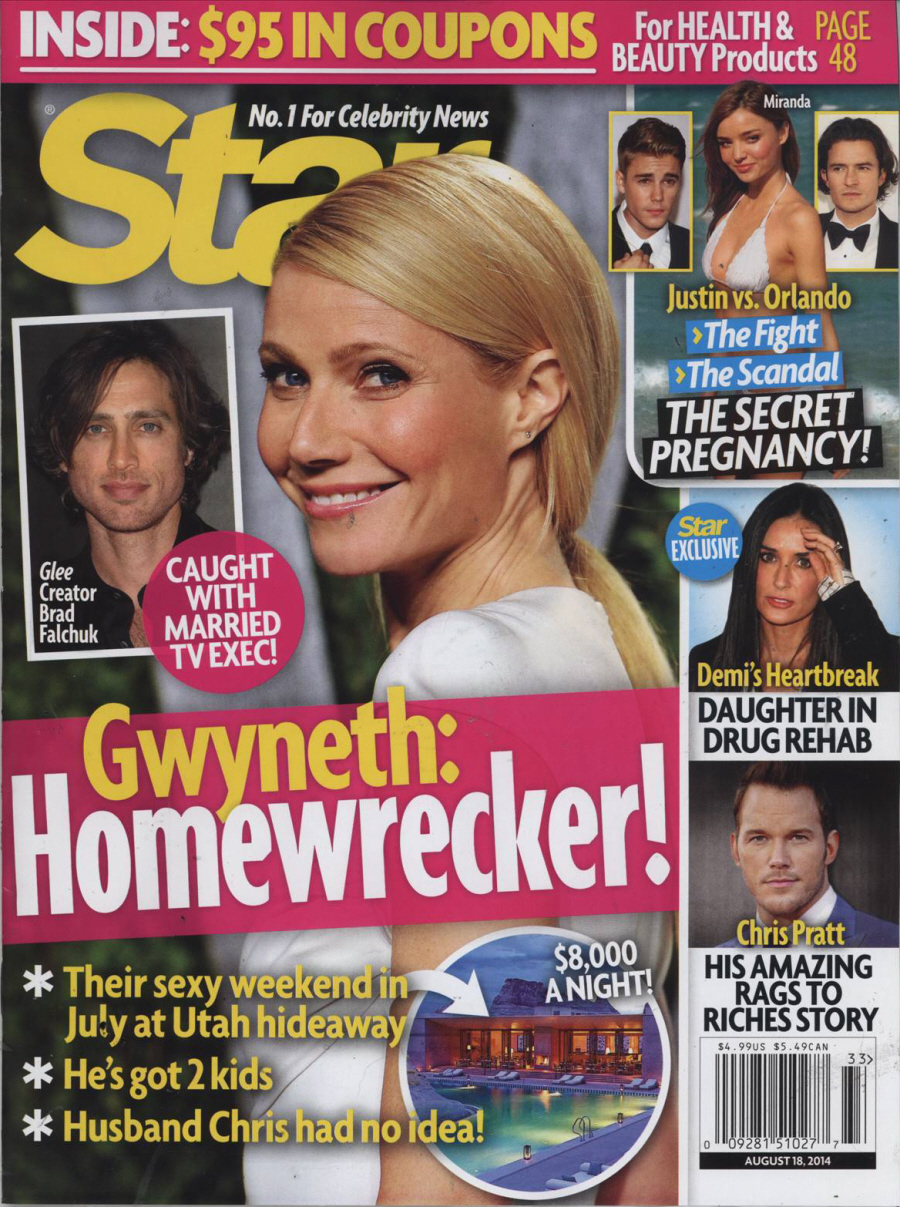 As I previewed yesterday, Star Magazine's cover story this week deals with Gwyneth Paltrow's alleged (or not so much) homewrecking of a married man. The rumors about Gwyneth and Glee co-creator Brad Falchuk have been swirling for months now, if not the better part of a year. For the most part, it was just whispers – something about Gwyneth meeting a married man, carrying on a low-key, very undercover affair. Something about his wife finding out and filing for divorce. I said yesterday that I'm willing to buy the affair and I'm even willing to buy the idea that Gwyneth is still using Falchuk to get her rocks off, but I just don't think this is her proper jump-off. Who knows though? Star makes a convincing argument. Some highlights from the cover story:
Soon after Gwyneth's first appearance on Glee in 2010, rumors began to spread that she and Brad's relationship had moved beyond friendship to something a little too close for comfort, especially where their respective spouses were concerned.

Eyewitnesses spotted Gwyneth and Brad at Utah resort Amangiri over the July 25 weekend. According to one eyewitness, the pair appeared to have fallen under Amangiri's relaxing spell during their stay. "I saw Gwyneth and Brad one afternoon sitting in the dining room. She had her hair down and wasn't wearing any makeup. They were chatting and smiling and looked totally at ease."

Another eyewitness also caught a glimpse of the duo sunbathing by their private pool – "they were lying next to each other and Gwyneth was topless."

Just days after the romantic getaway, Gwyneth was in East Hampton with Chris Martin. A source says: "Chris is going to be hurt, I'm sure, when he hears about Gwyneth and Brad hooking up in Utah. Just like Brad's wife, Chris had to deal with the whispers through the years but I doubt he had any clue that anything could going on now. They've been trying hard to get along since their split, but this could destroy any goodwill Chris and Gwyneth had developed."
[From Star Magazine, print edition]
Star also notes that Brad's wife Suzanne Bukinik has "fallen off the radar" (which seems creepy, but hopefully not so much because they aren't rolling with Xenu). Suzanne is apparently an executive producer with 'According to Jim'. Star also says any mention of Suzanne has been wiped off of Brad's Wiki page – which is true, look for yourself. They have two kids together – a boy, Brody, and a girl, Isabella. Oh, and this is the best part: Star got their hands on Suzanne's divorce filing and she listed the date of separation as "to be determined." They were married 10 years… if it's ten years exactly or more, then all sorts of communal property laws apply in California. Pre-nups can be voided and lucrative divorce settlements can be negotiated. You know what I smell? A payoff. Hush money for not calling out Gwyneth in the press.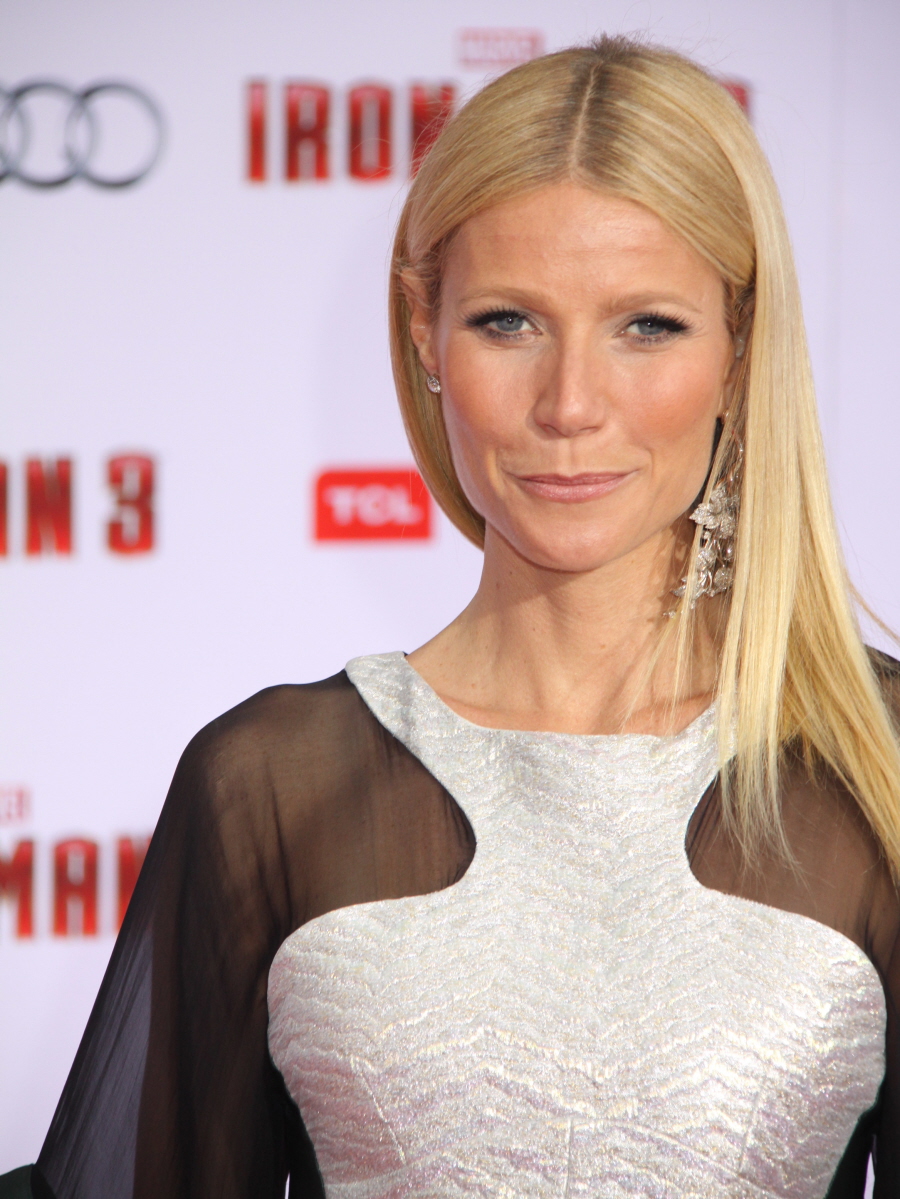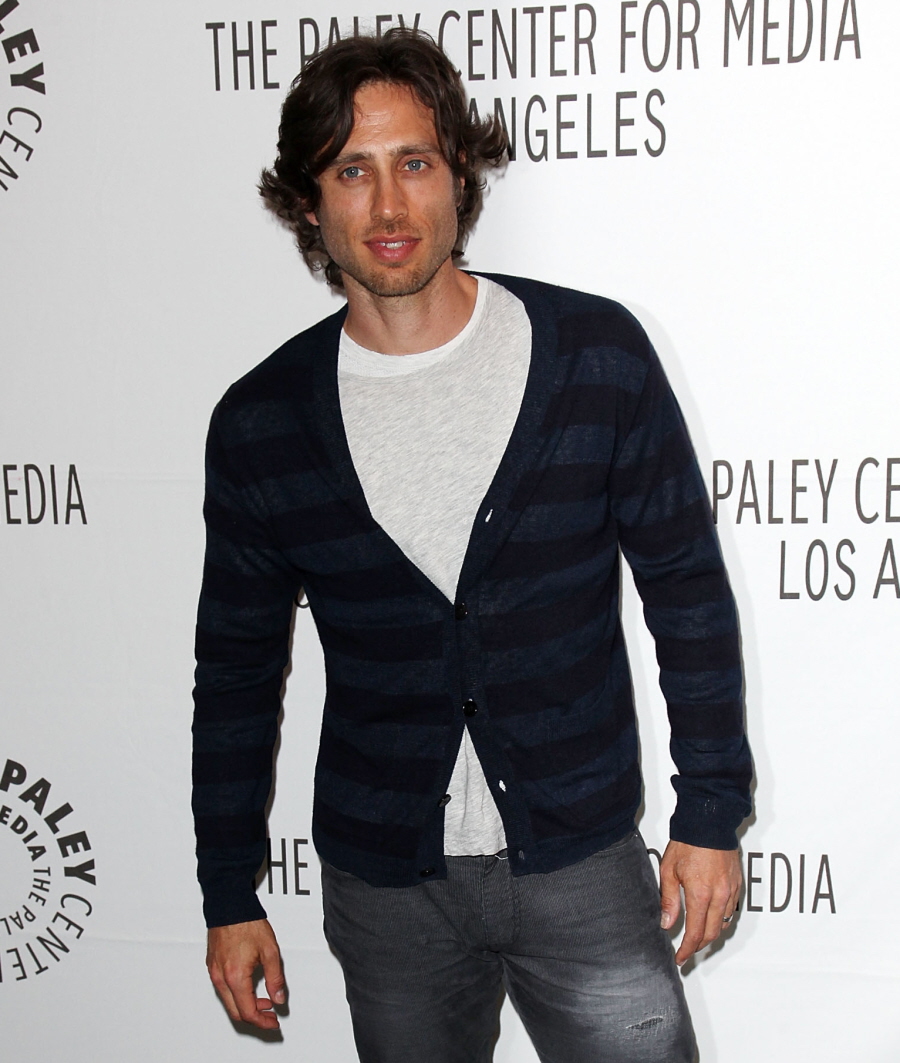 Photos courtesy of WENN.