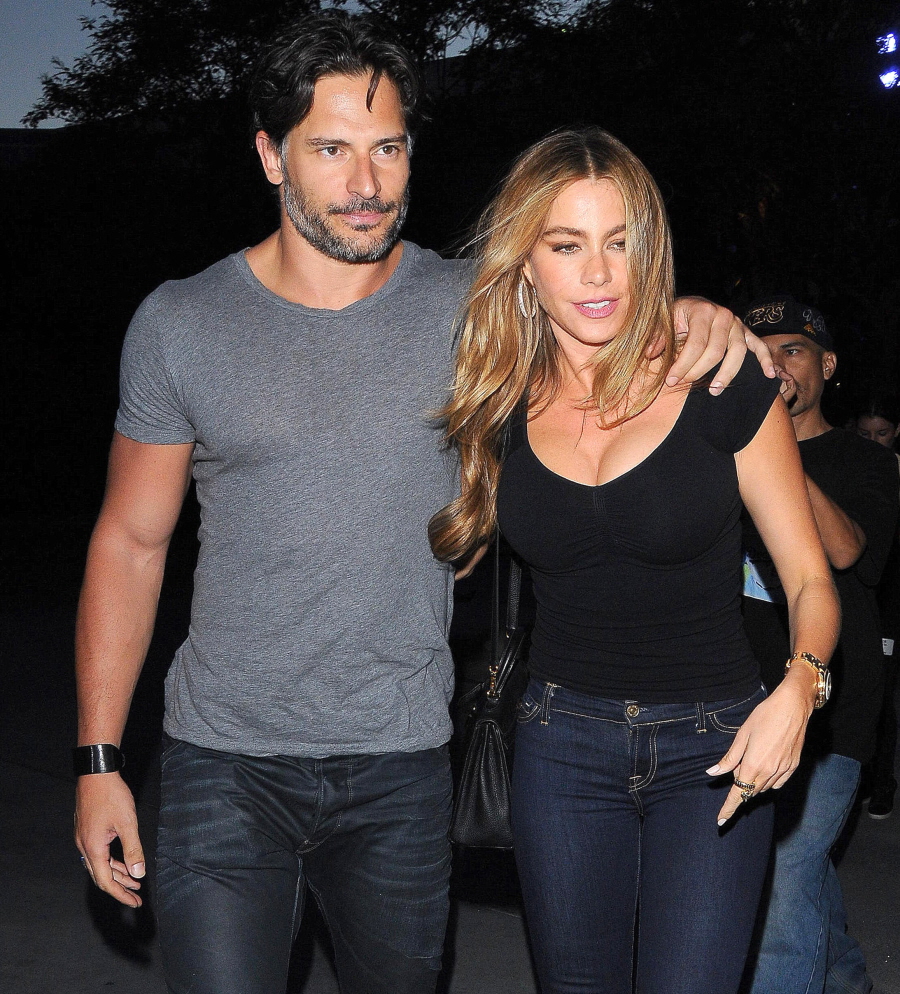 Here are some photos of Sofia Vergara and Joe Manganiello out and about last night in LA. They were coming out of the Justin Timberlake concert, which just reminds me that JT and Jessica Biel have been keeping a surprisingly low profile for most of this year. Because that's what happens when I see photos of Sofia and Joe… my mind wanders to other celebrities. Anyway, Joe looks like a muscled unicorn, per usual, and Sofia looks like a bombshell. She has a good genes, of course, but she also takes care of herself. I would imagine that there's a lot of effort going into being Sofia. She confirms as much in a new interview with Redbook (you can read the full piece here):
Her naturally blonde hair: "Having blonde roots with dark hair, you start looking bald! So I've been making it lighter recently, just because it's easier. When my hair was very dark, I had to dye my roots every month—it was a lot of maintenance. Now I can go two or three months between colorings."

She doesn't want to look like a raccoon: "I've worn the same shades my whole life because I know what looks good on me and at my age. I used to do more black eyeliner, but now that I'm older I wear browns because black can be too much. And I own a million products."

She always wears makeup: "I don't always curl my hair or wear false lashes, but I do full makeup every day and I always have."

Her routine takes time: "An hour and 15 minutes. I take my time—I like showering, scrubbing, bubbling. Everyone is always rushing me! They'll lie about when an event starts to try to get me there on time. But I always know, so I don't give a damn."

She hates manicures: "I don't have the patience for someone to give me one. So I'll paint my nails in the car on the way to the Golden Globes or to the airport."

Preventative anti-aging: "I've used Crème de la Mer since before I was supposed to; I believe in prevention. Because once your skin is sagging, it's sagging."

The idea of getting plastic surgery: "Why not? I mean, not yet, but maybe [I'll do] my under-eye bags in my 50s. We'll see what I need, but I'm not saying no!"
I like her realism about aging and plastic surgery and that she talks about it openly. I hope she never Botoxs or does fillers because that would be disappointing, but I think it's realistic to say "I'll probably feel differently about this when I'm in my 50s." As for her makeup and everything… it takes her an 75 minutes to get ready every day?! I cannot even imagine. Granted, I work from home, but I've got my shower/daily upkeep routine to under 20 minutes. I seriously can't imagine spending that much time on makeup and hair and all of that. I have sh-t to do.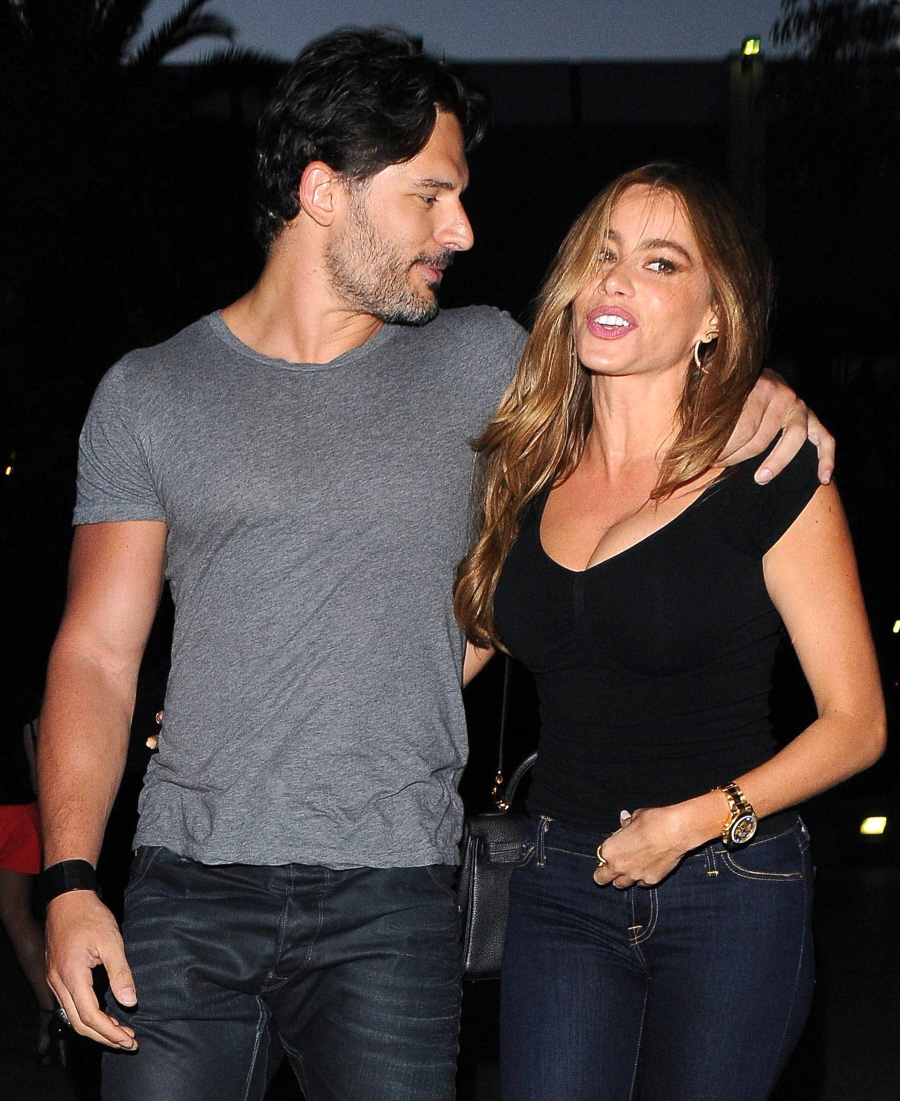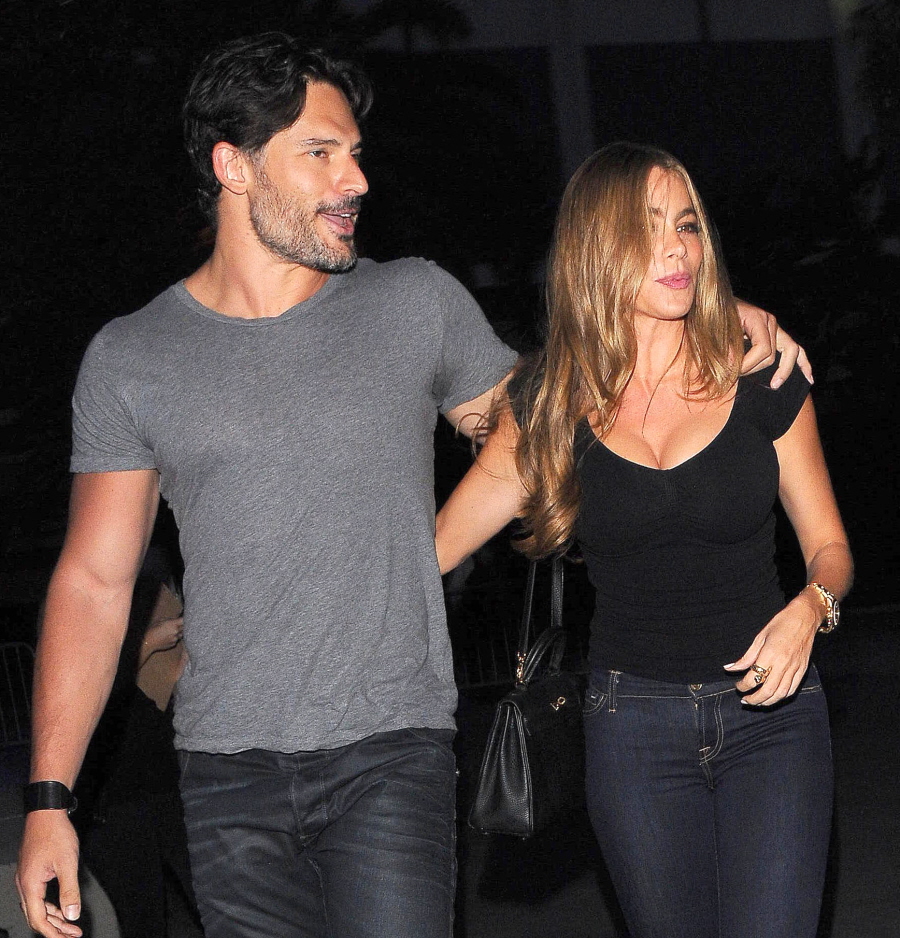 Photos courtesy of Fame/Flynet.