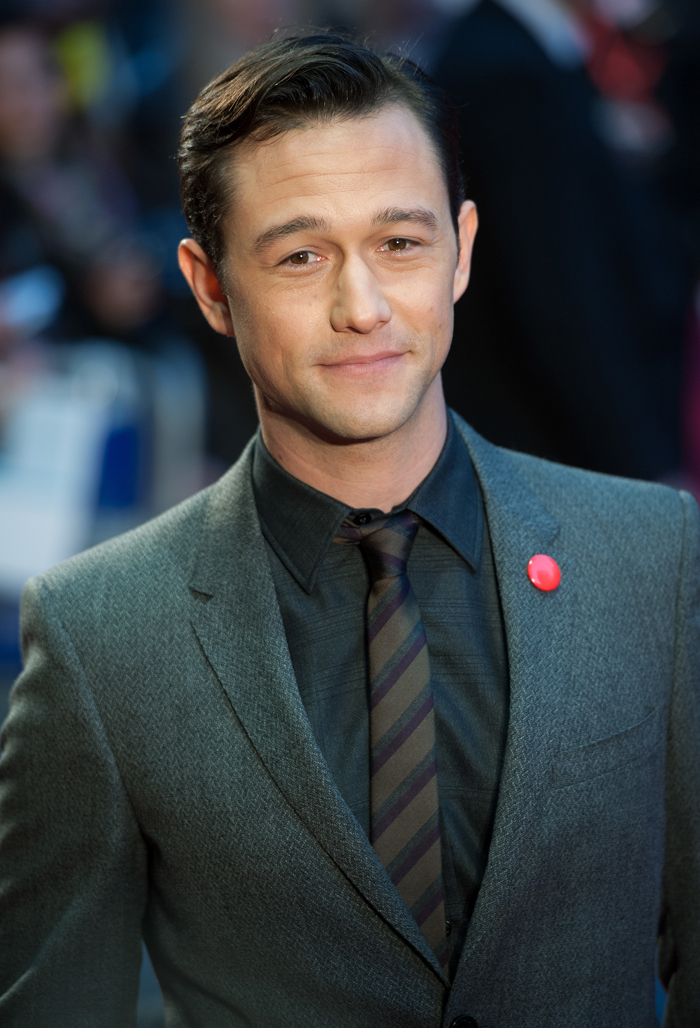 Joseph Gordon-Levitt has started his promotional duties for Sin City: A Dame to Kill For. He plays a gambling addict who crosses the wrong politician. I loved the visual stylings of the first film, but it came out nearly a decade ago. Do audiences remember the first movie? Even with sexy Eva Green in the lead role, this sequel will probably not make much money. Don't even get me started on how this movie's marketing has focused on Jessica Alba (she plays the non-stripping stripper named Nancy). I certainly don't mind seeing the occasional JGL interview though. He spoke with the Daily Beast about several topics. The best part detailed his thoughts on feminism. Take it away, Tommy Solomon:
Why he did this movie: "First and foremost: Robert Rodriguez. I've loved his movies–Desperado, From Dusk Till Dawn, you name it. But I remember seeing the first Sin City movie in theaters and thinking, "Wow… this is a Rodriguez movie but it's also something else entirely." I loved it. It's the combination of him and Frank Miller that makes these movies special, and 'graphic' is the best word to describe it–'graphic' as in it's not about realism in the drawings, since the night sky looks jet black and the rain looks snow white. When you apply these graphics to filmmaking, and to acting, it's a fascinating prospect."

His thoughts on young stars avoiding the feminist label: "Coming out against the label? Wow. I guess I'm not aware of that. What that means to me is that you don't let your gender define who you are–you can be who you want to be, whether you're a man, a woman, a boy, a girl, whatever. However you want to define yourself, you can do that and should be able to do that, and no category ever really describes a person because every person is unique. That, to me, is what 'feminism' means. So yes, I'd absolutely call myself a feminist. And if you look at history, women are an oppressed category of people. There's a long, long history of women suffering abuse, injustice, and not having the same opportunities as men, and I think that's been very detrimental to the human race as a whole. I'm a believer that if everyone has a fair chance to be what they want to be and do what they want to do, it's better for everyone. It benefits society as a whole."

Did he audition for Star-Lord and Ant-Man? "It's bullsh-t. No, I wouldn't use the word bullsh-t–but it is incorrect. But I am working on Sandman and we're in the very early stages of working on the adaptation. It's such rich material, and it's a challenge to adapt Sandman into a feature film because it wasn't written that way; it was written as 75 issues of an episodic comic book, so adapting that into a feature necessitates us getting really creative with it. I think we're really onto something. It's David Goyer, myself, the screenwriter Jack Thorne, and Neil Gaiman, and then the good folks at DC and Warner Bros. It's a great group of people with a lot of respect for the material, and I really think we have the potential to do something great."
[From Daily Beast]
The feminism discussion refers to the recent trend of starlets like Shailene Woodley, Cameron Diaz, and Katy Perry rejecting the feminist label. Their stance revealed great confusion over the actual meaning of the f-word. These three ladies aren't alone, and many men don't understand the value of feminism either. It's nice when someone gets it like Joe does.
Oh, and I completely forgot that JGL signed onto Sandman. He's going to play Morpheus, which is pitch perfect casting. Joe even agreed to produce because he loves the Neil Gaiman comic series so much. The competition for the Death role should be interesting.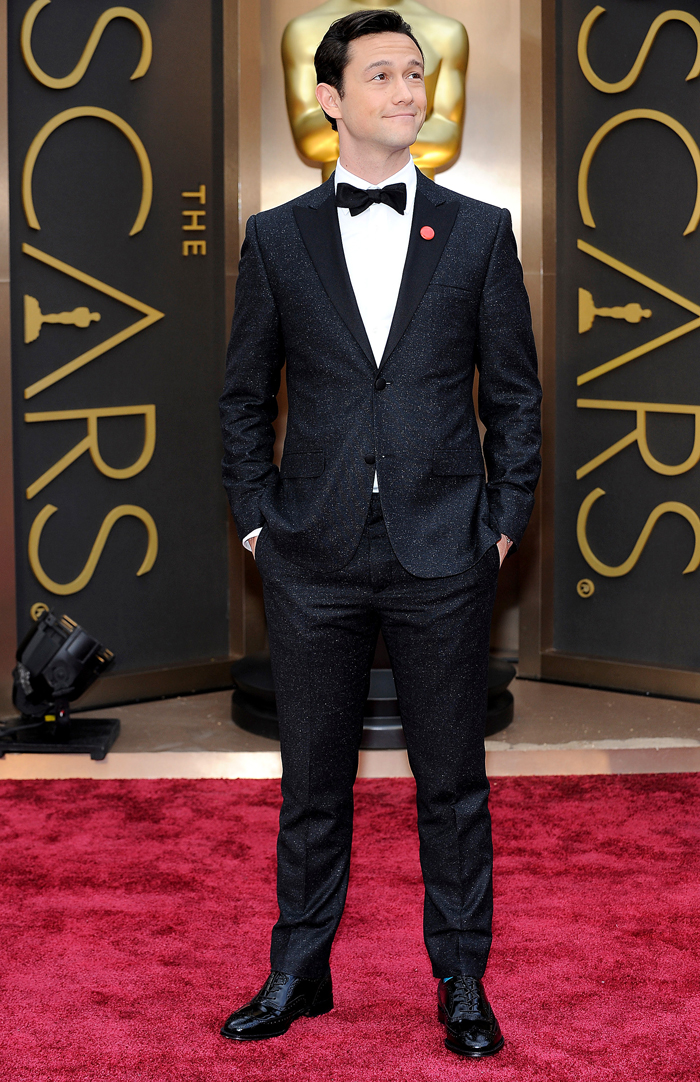 Photos courtesy of WENN