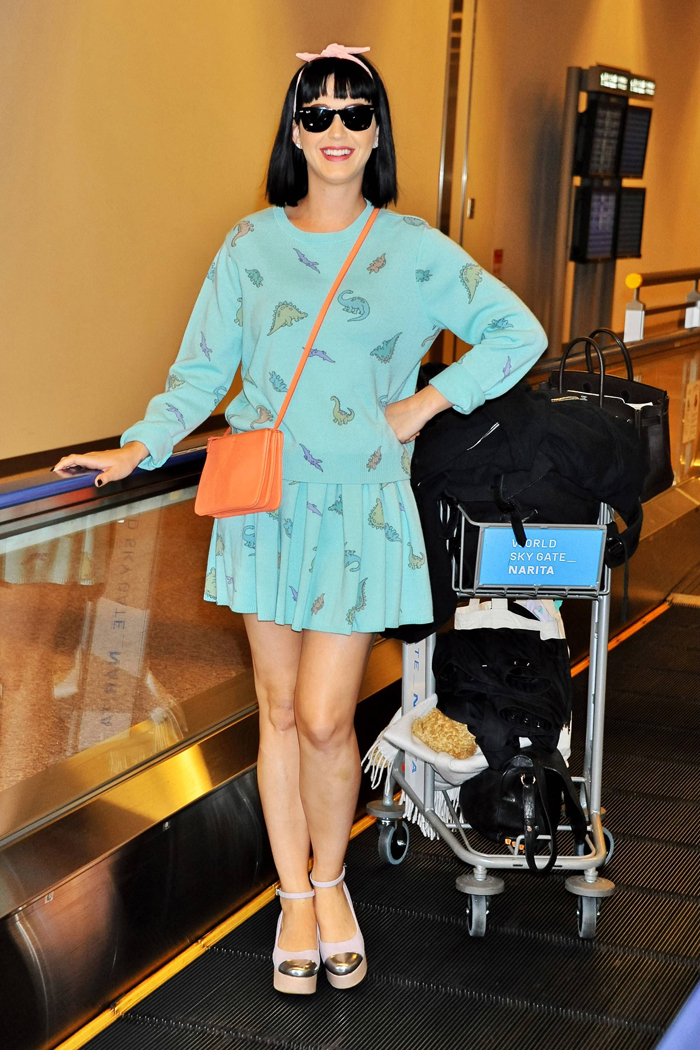 Katy Perry's been doing some rounds for her upcoming Prismatic tour. Katy was in Australia a few weeks ago to bash Miley Cyrus' tongue and sell some tickets. She's returned down under for some more appearances. Say what you want about Katy, she is great at selling out arenas. Kids love her Rainbow Brite shtick, and parents are willing to overlook the whipped cream boobs.
I do worry that Katy's dumb-as-a-rock routine is detrimental to young girls. Sure, she writes power anthems like "Roar," but Katy can't express herself beyond her ripped-off lyrics. Maybe she really is an airhead. She revealed her updated views on feminism to the iWakeUpWithToday show. In 2012, Katy told told Billboard, "I am not a feminist, but I do believe in the strength of women." She hasn't educated herself any further by the sound of these quotes:
She doesn't like the show's stage lights: "Whoa, this is really bright! I hope it makes me look 21, I guess. I don't want to look like a fetus. Fetus pop star!"

On her lasting power: "Sweetheart, if I was just a lot of fruff and bubble, I would have been gone in a second."

Is she a feminist? "A feminist? Uh, yes, actually. I used to not really understand what that word meant, and now that I do, it just means that I love myself as a female and I also love men. I am a strong woman. And hear me roar!"
[From iWakeUpWithToday]
Ha. I don't like to say that anyone is better off nodding prettily and smiling, but I feel that way when it comes to Katy's thoughts on feminism. She's not alone by any stretch. A whole drove of young starlets — including Miley Cyrus, Courtney Stodden, Selena Gomez, and Lily Allen — don't know the true meaning of feminism. Sigh.
Here's the video clip of Katy's appearance. She is so bloody vapid.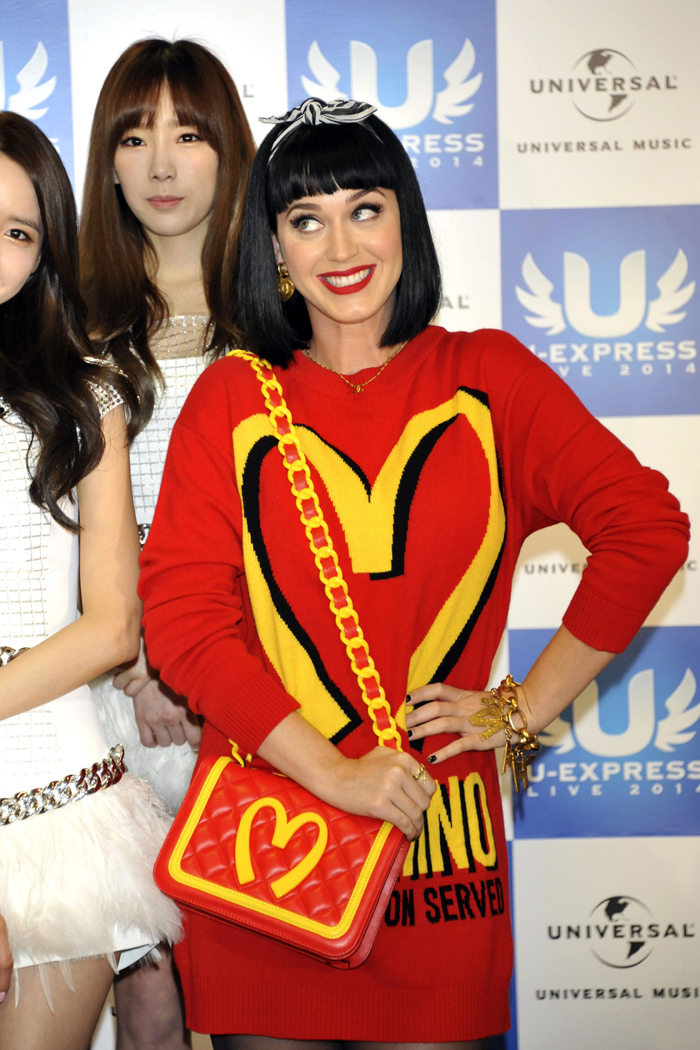 Photos courtesy of WENN